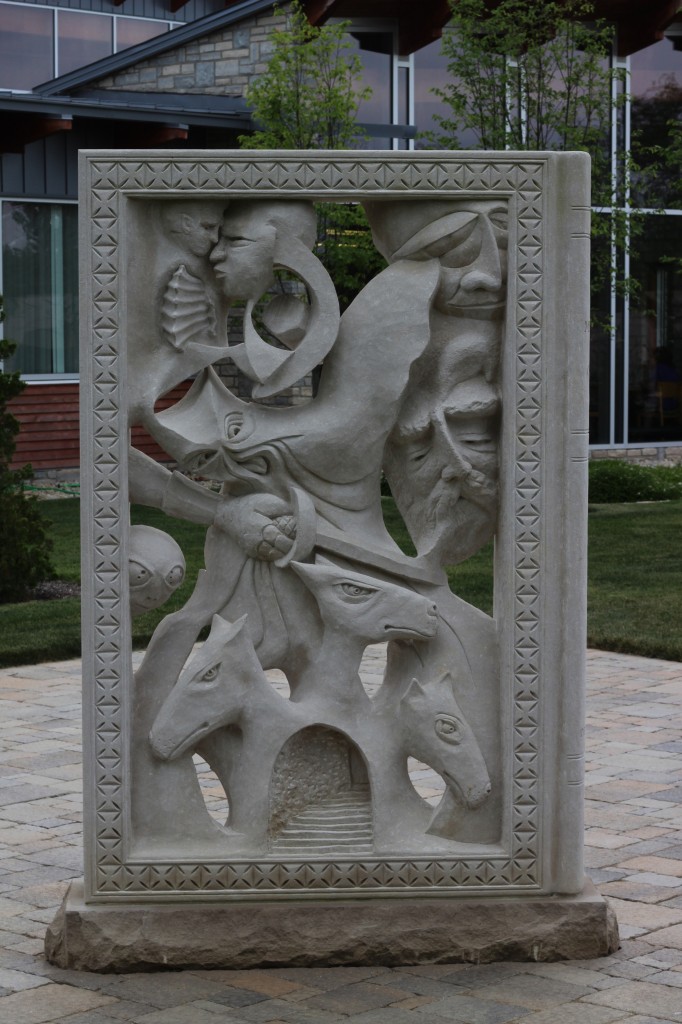 A local resident left part of her estate to establish a children's reading garden in the rapidly developing Delaware County Library System. I am honored to have been the first selected. I hope my work inspires young readers for generations to come.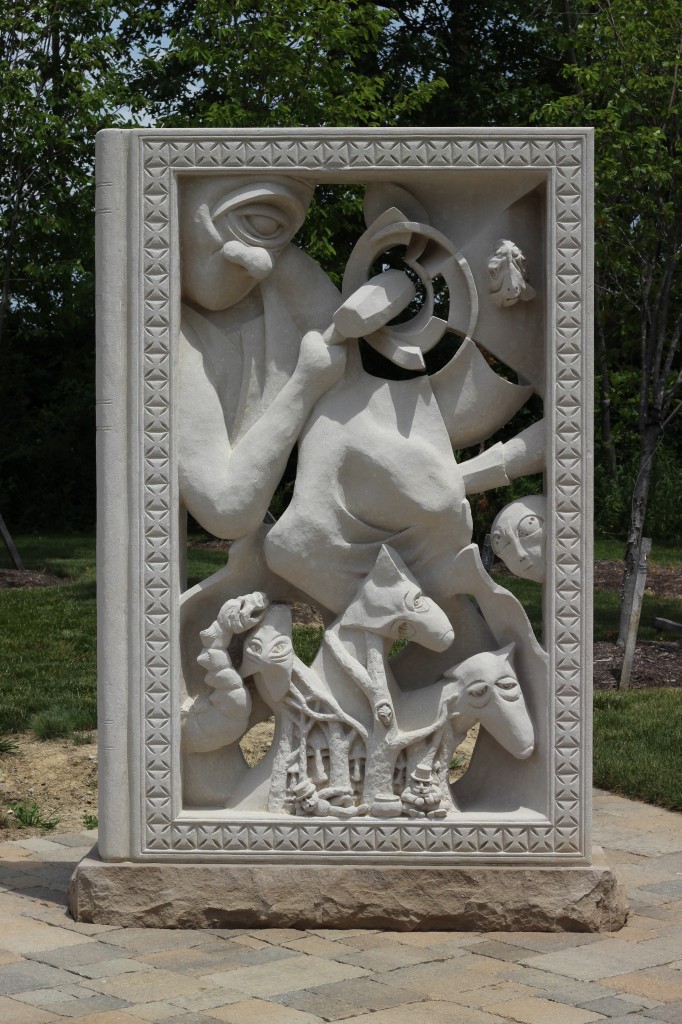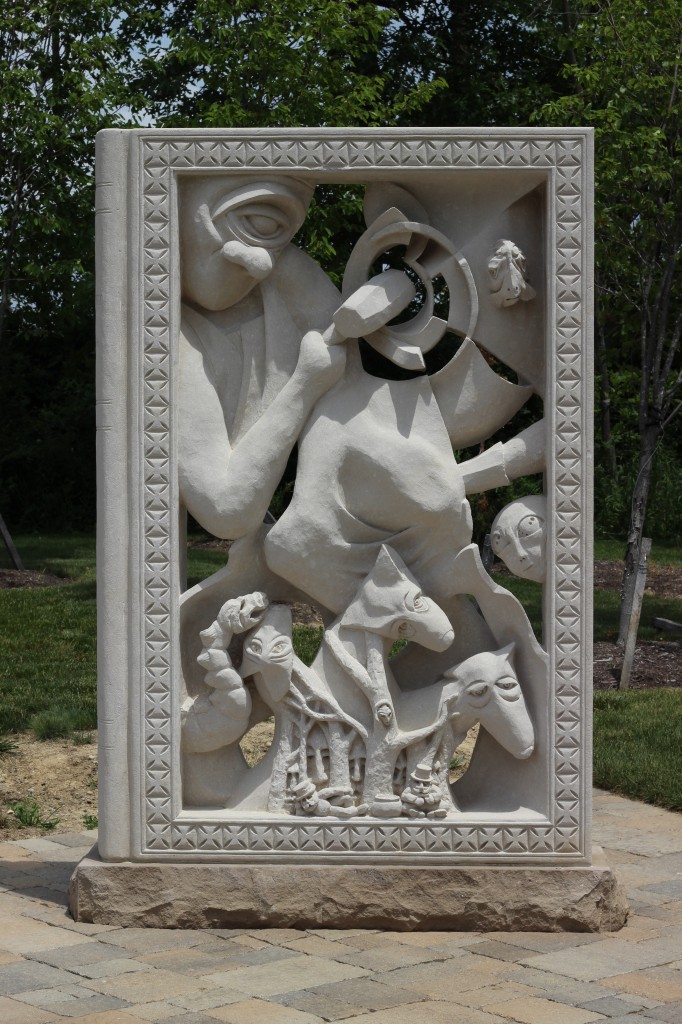 I thank the Delaware County Library for their complete gift of artistic freedom. This piece was an unusual pleasure to create.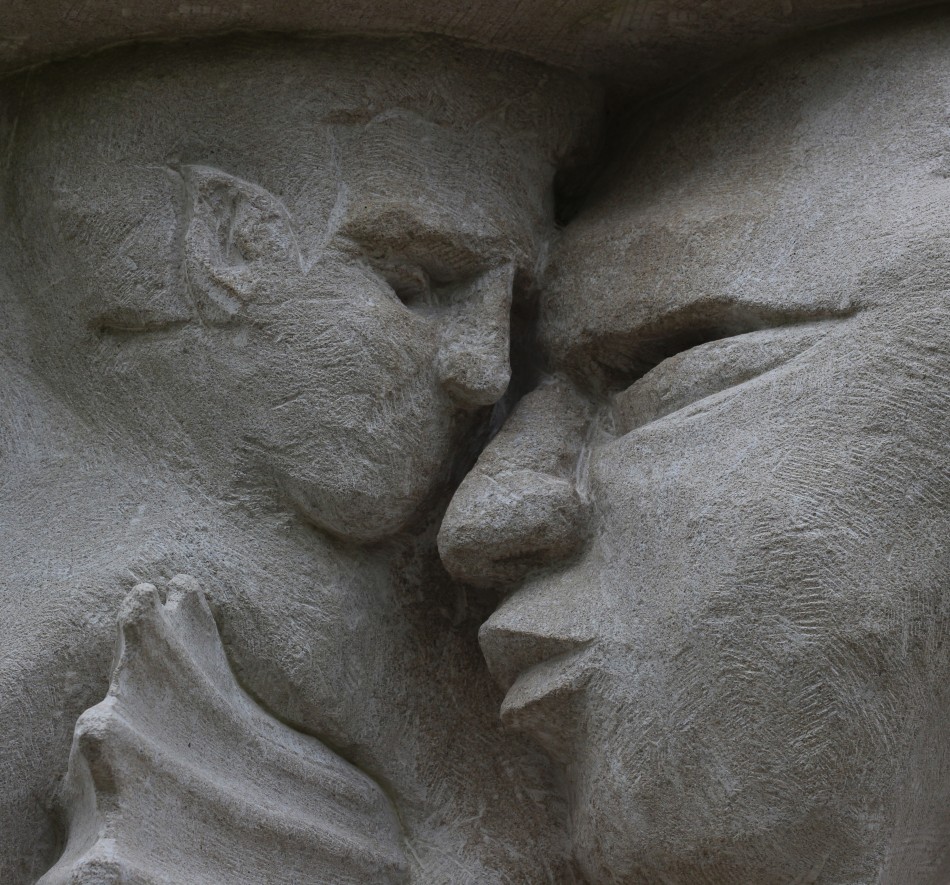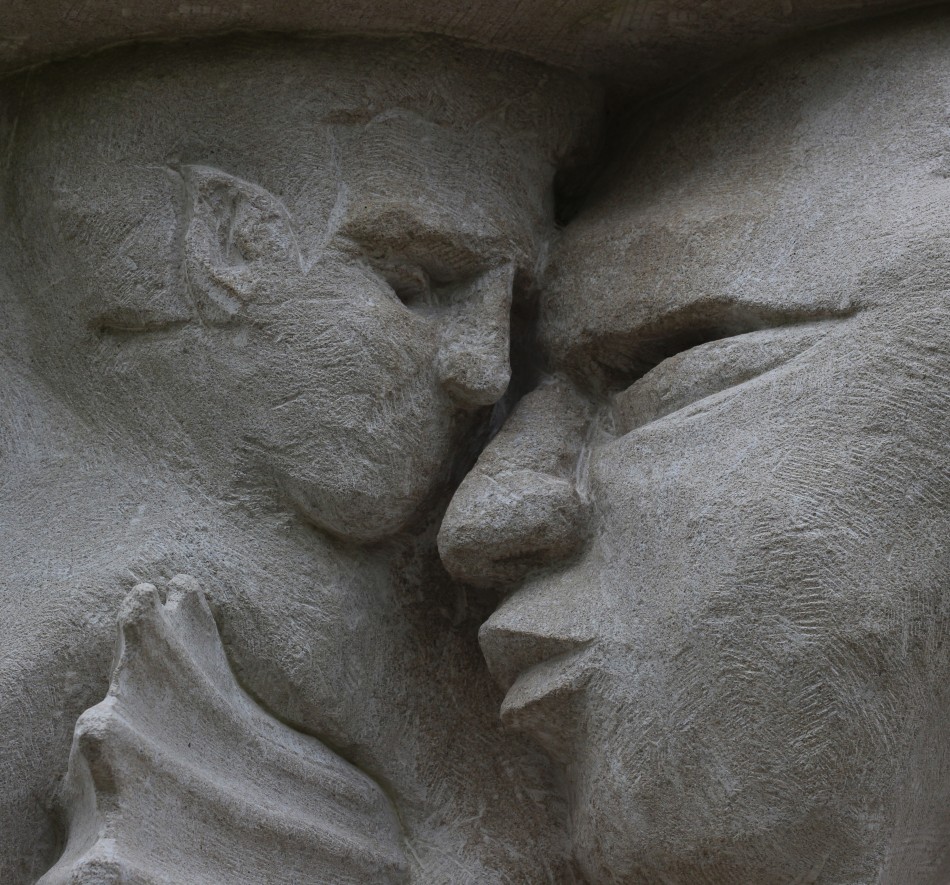 The kiss; the two sides unite.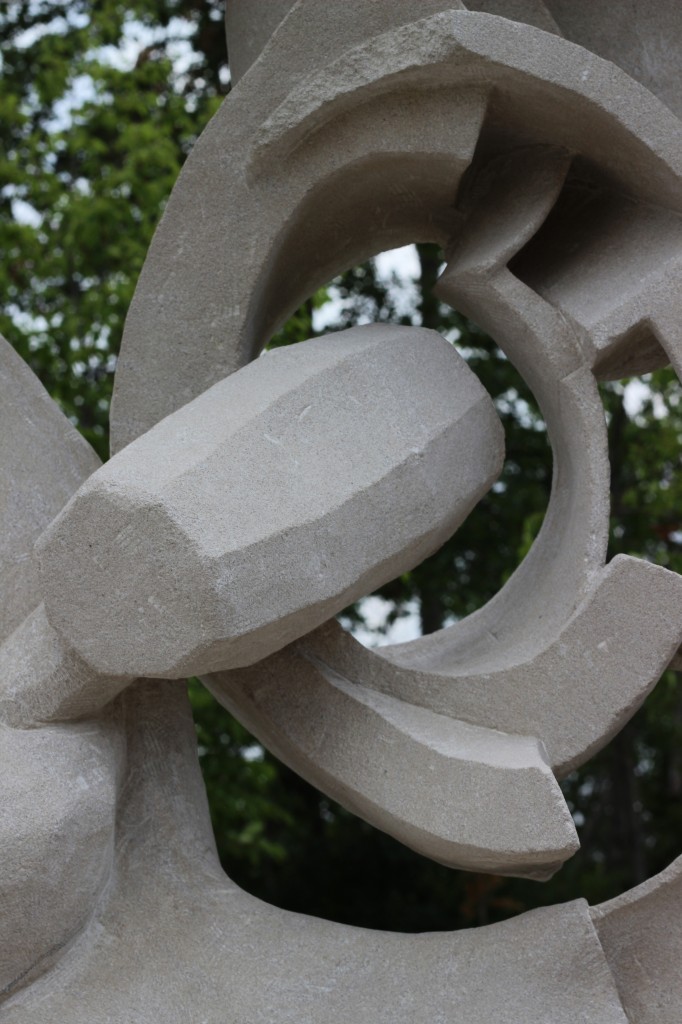 The hammer blow… from thus, this. Magic. Reality. Here.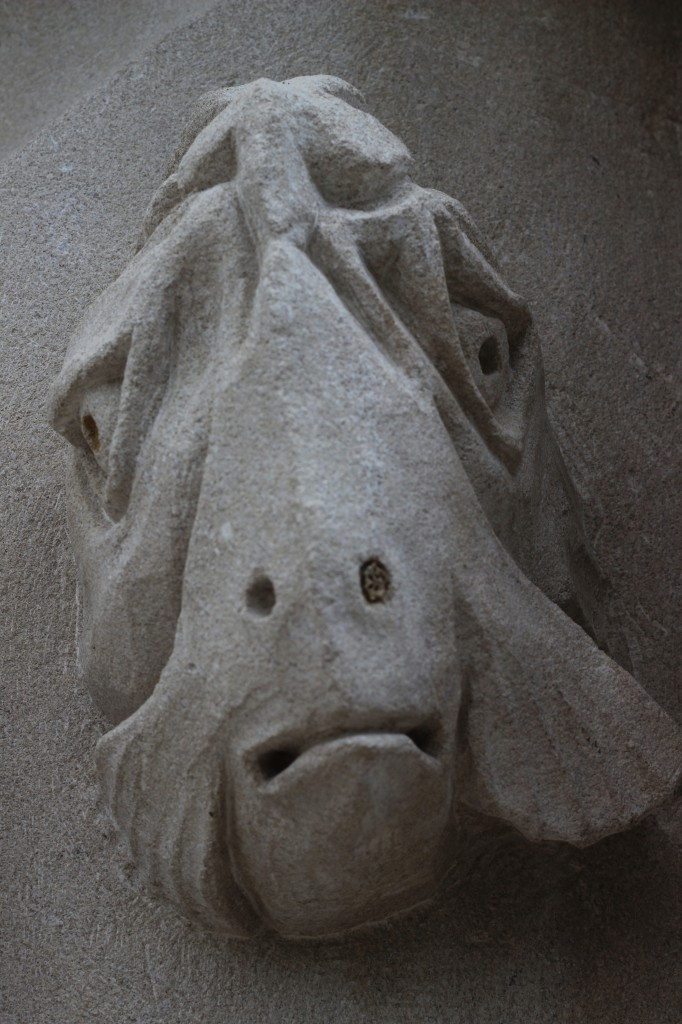 The exploring fish, unnerved… a marvel of the mysterious sea.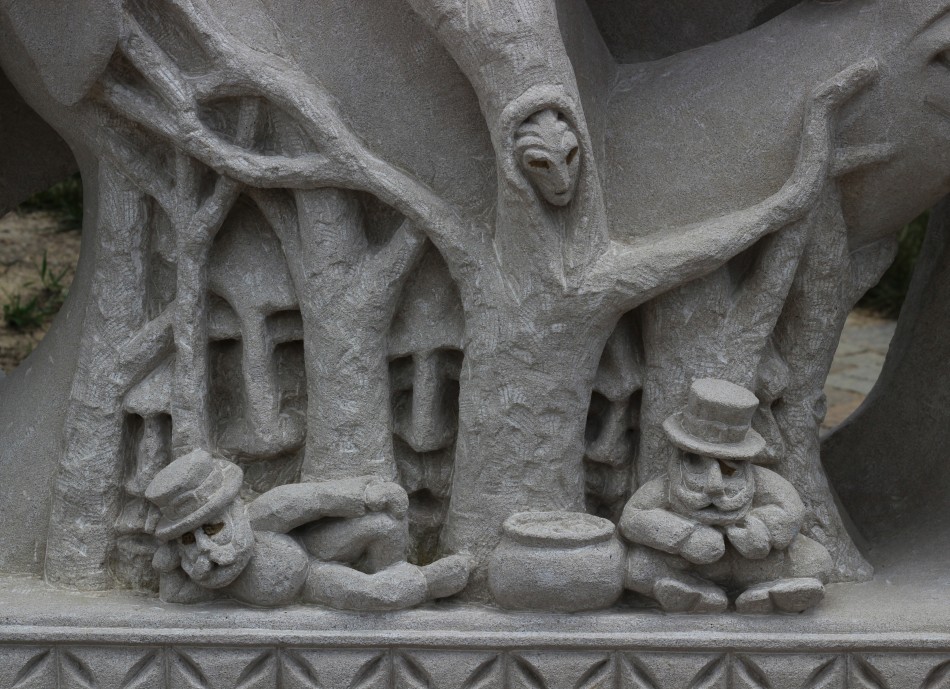 Forest spirits making sure the gold of legends is taken care of… and one of the Leprechauns has given up his duty for a higher cause.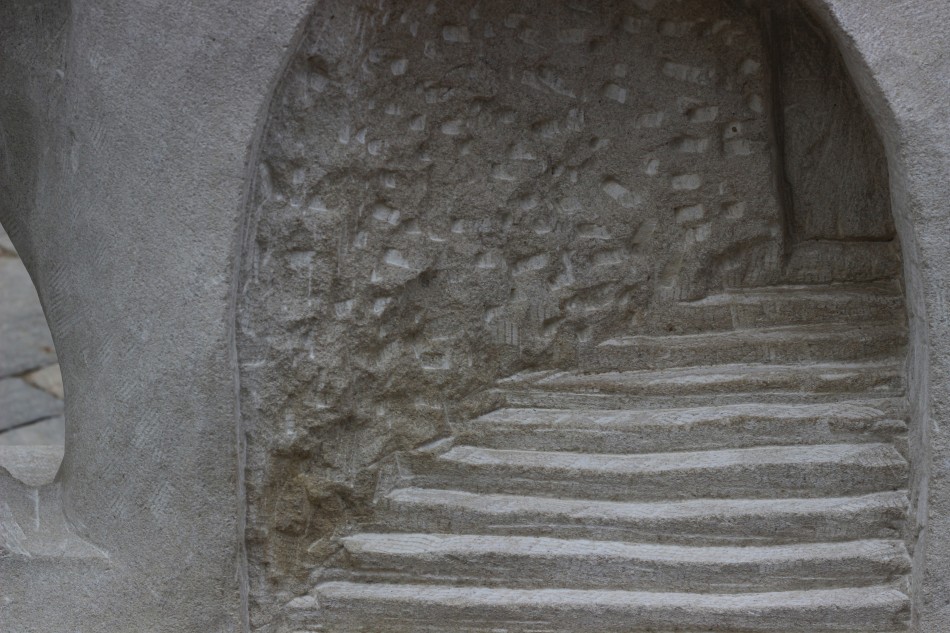 The tunnel of myth… dare you?