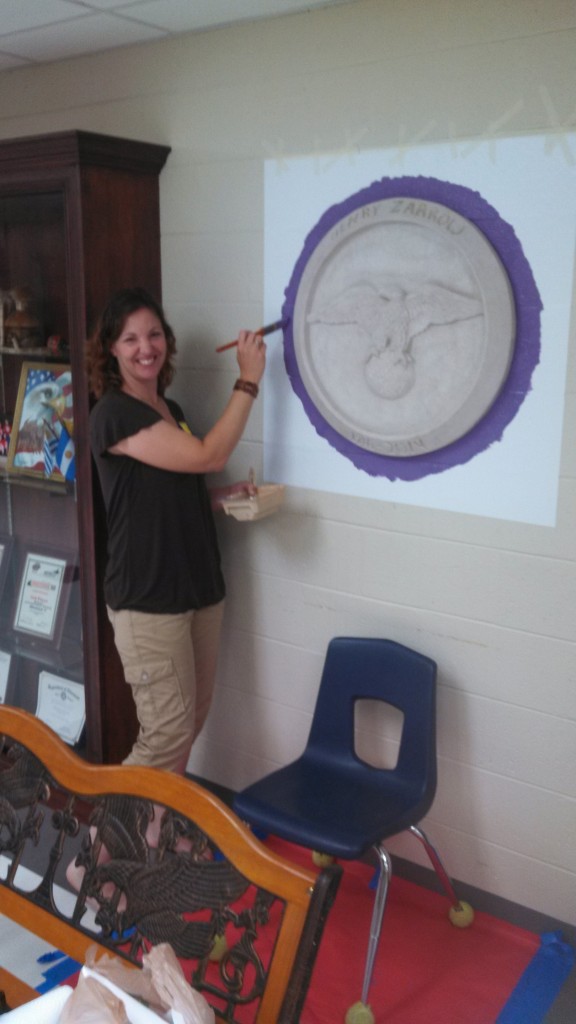 My sister's son's fifth grade class wanted their class donation to the school to be a memorial to the school's founder and patron. I flew to Tulsa to install it and meet the class, and spend some time with my nephews.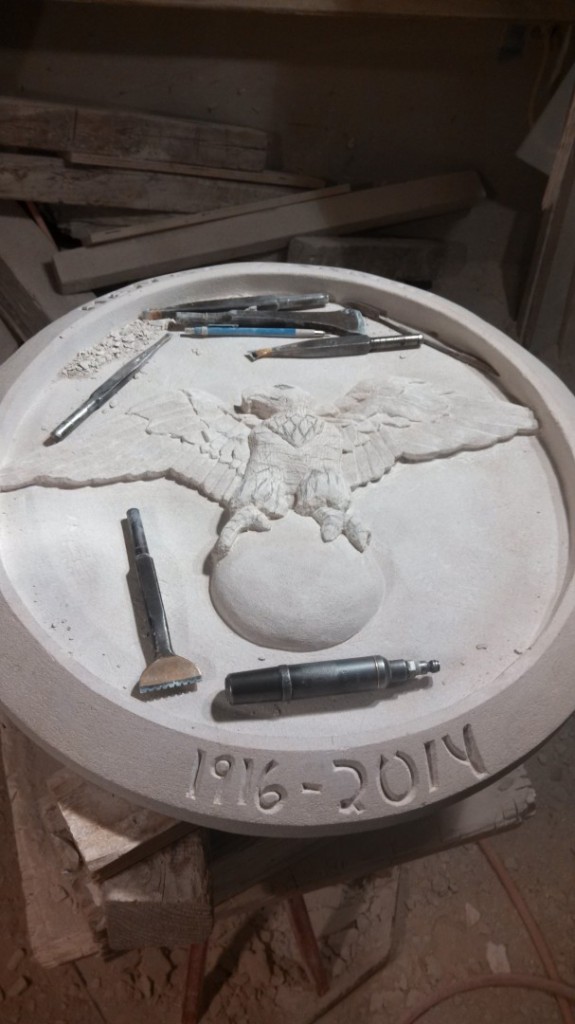 The image was suggested by the class, and I sent a sketch for approval. They liked it. I had each kid in the class write the alphabet and write from 1 to 10, and blew up the results to form the font. The kids had fun trying to guess whose were used.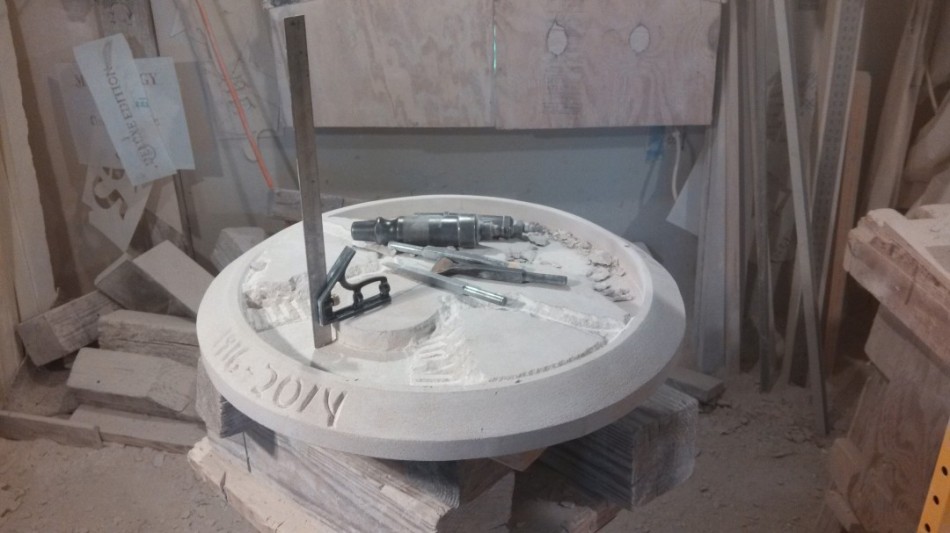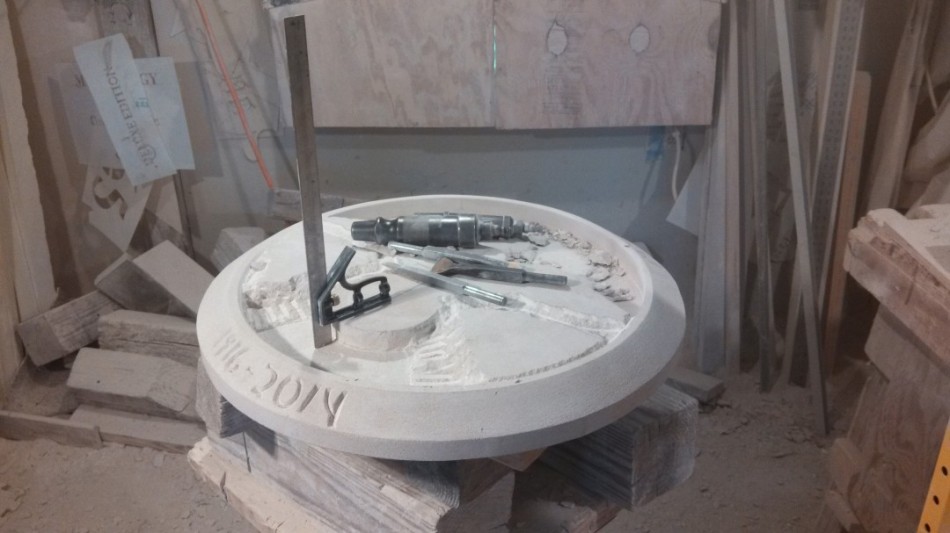 I sent progress pics as I carved, along with little explanations. The kids loved it.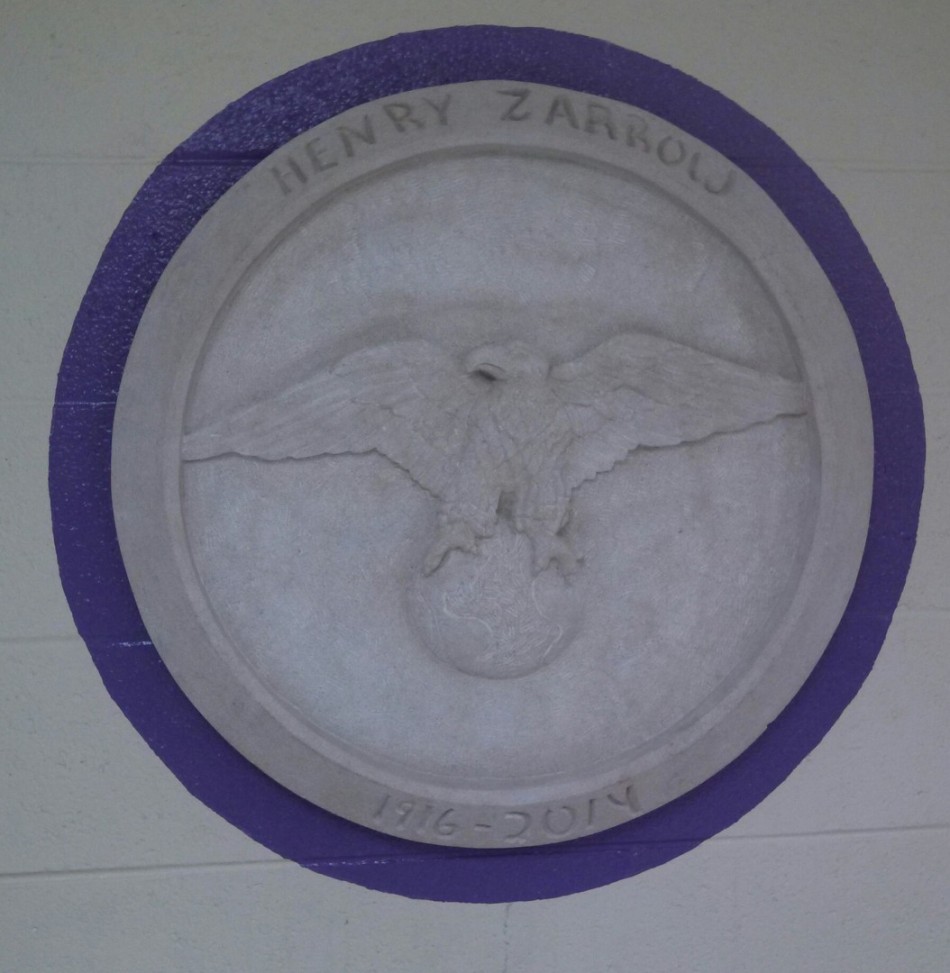 The finished piece, dedicated and permanent.