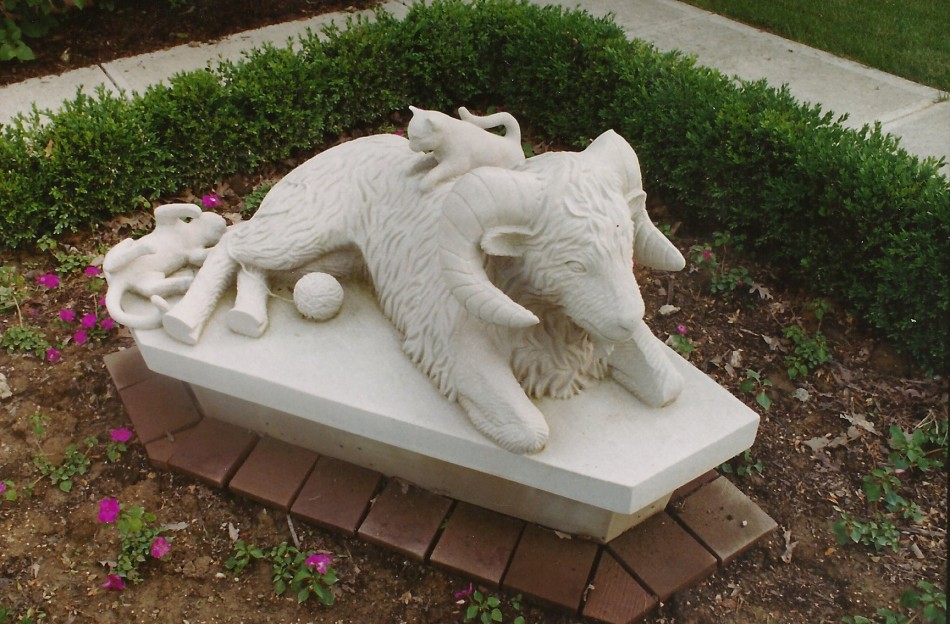 One of my first commissions. This is the balance for an almost symmetrical sculpture located on the other wing of the entry, which was based on the Lion and the Lamb parable of the Bible. This is the Kitten and the Ram. From youth to age?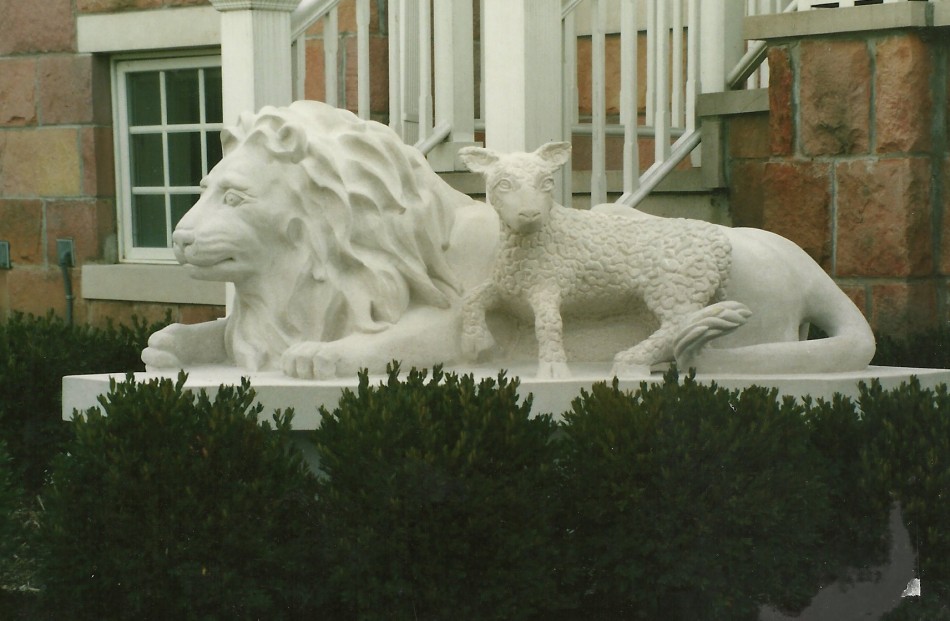 And this is the lion and the lamb.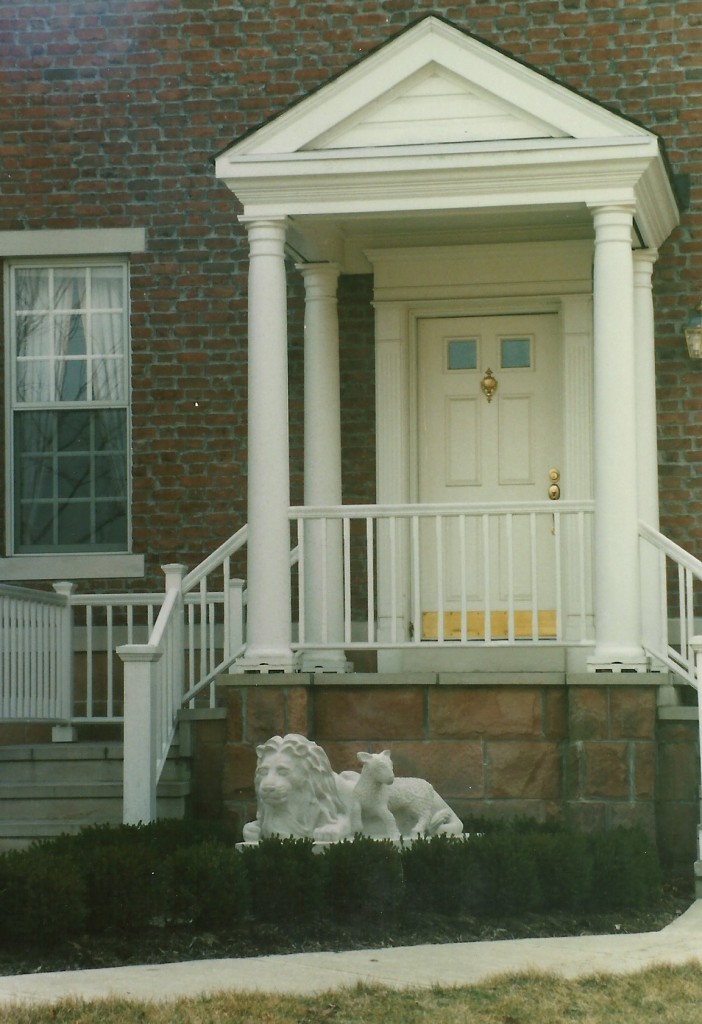 This piece, one of my first commissions, was the one that really made me realize that being a stone carver was going to mean a lot of bloody knuckles.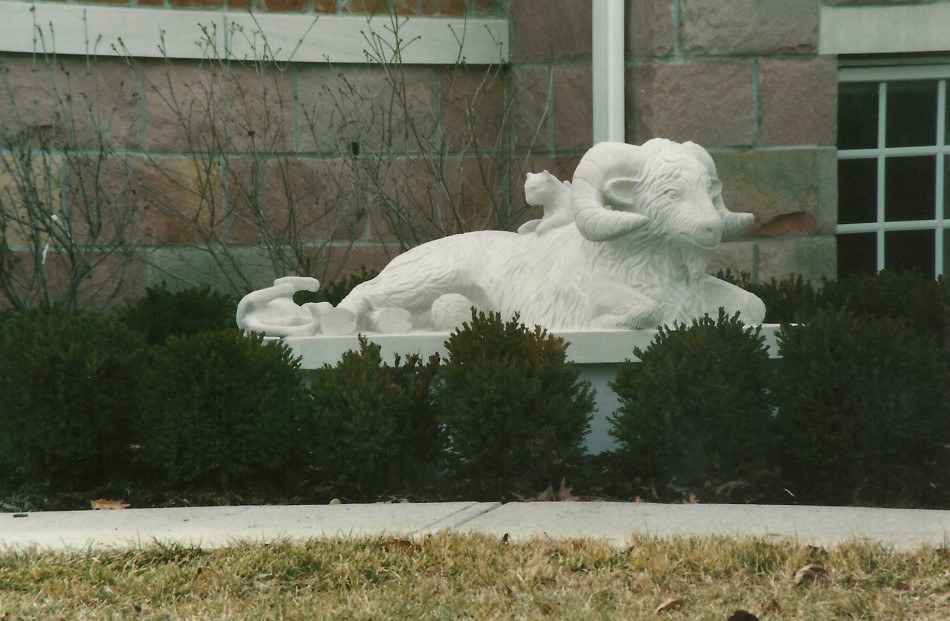 That playful kitten's paw is a testament to what limestone will do. Limestone lasts well, and beautifully, as long as nothing anything like a hammer whacks it. Happy happy kitten!