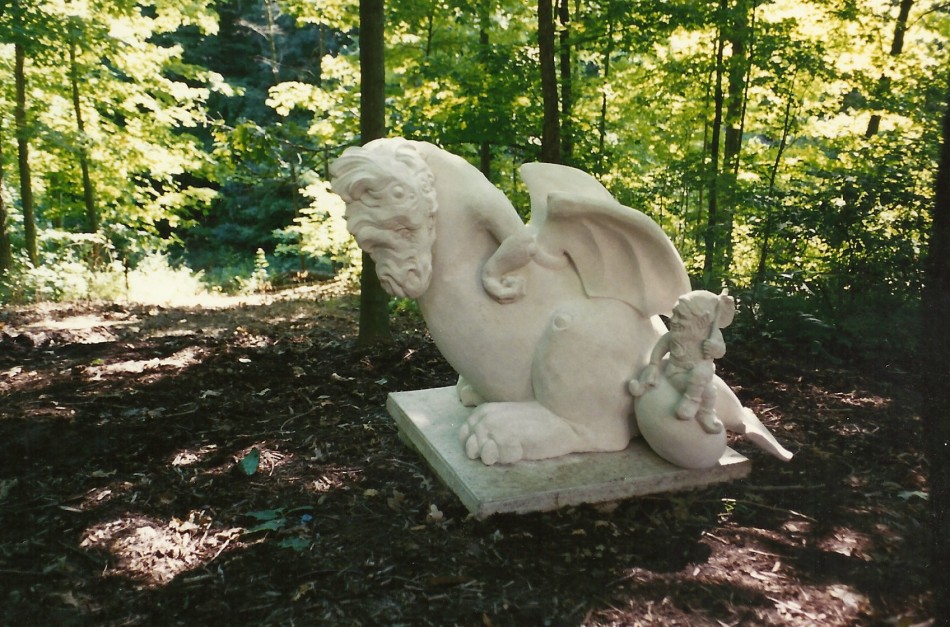 This playful dragon and leprechaun nestled into their forest home with great reluctance. Somewhere are the photos of the stuck forklift, the winches and chains, the attempts to no need a helicopter to save the day.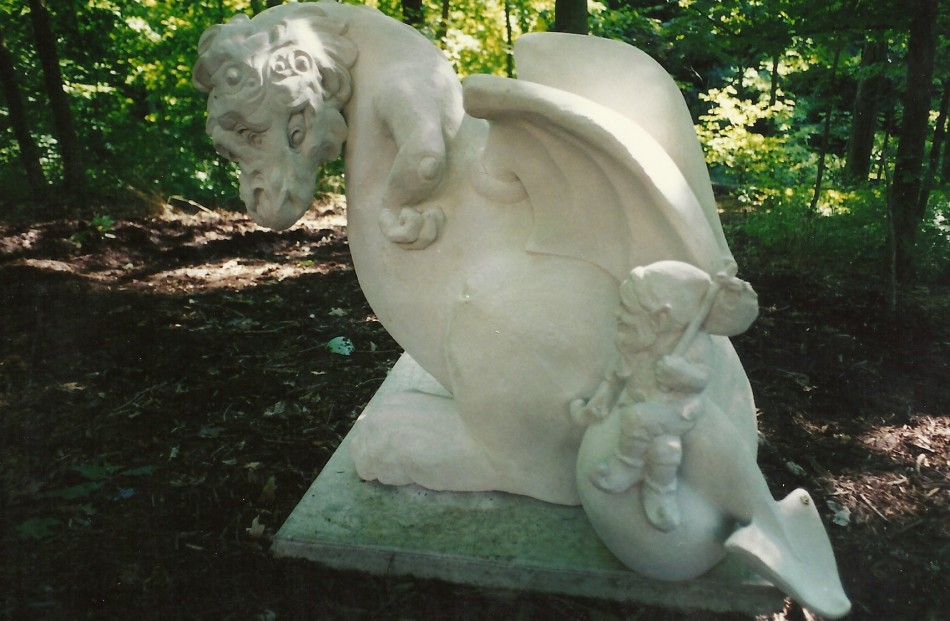 Oh, the diabolical plot. Oh, the misunderstanding.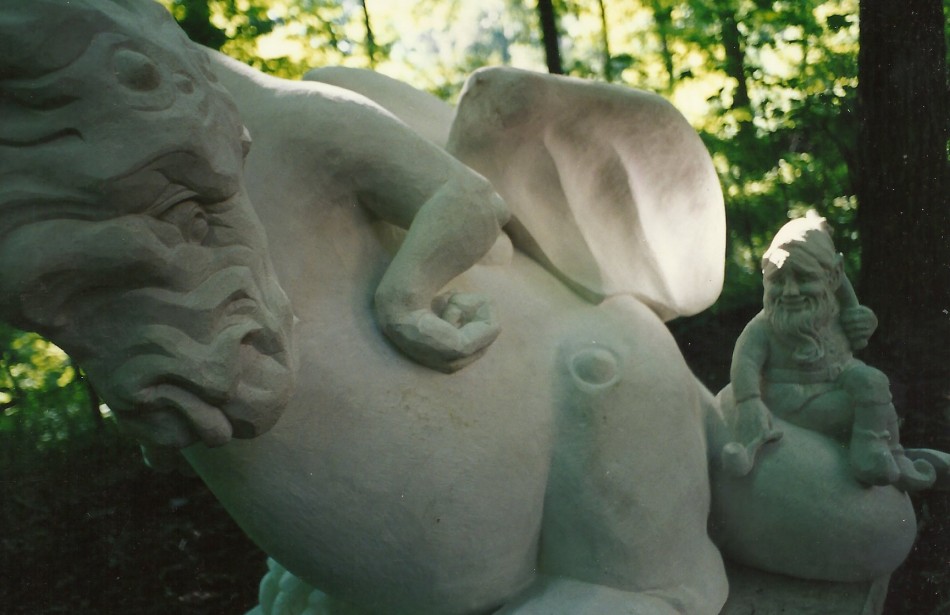 Listen buddy, if you think you can discuss the details of a complicated artistic commission over coffee… on my dime…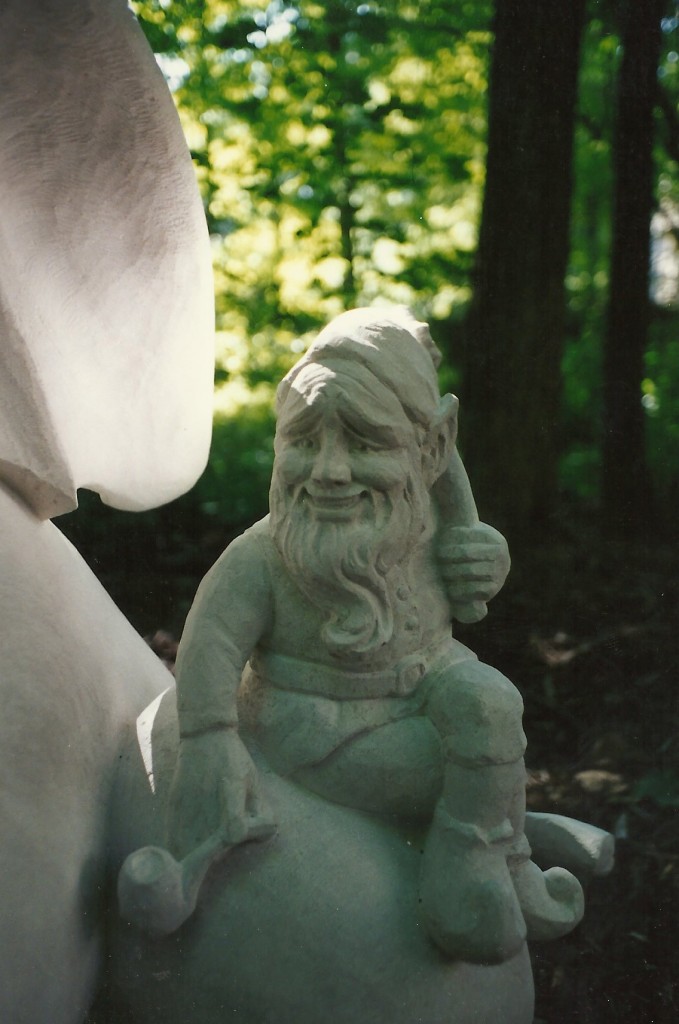 Oh no, of course that's not what you meant.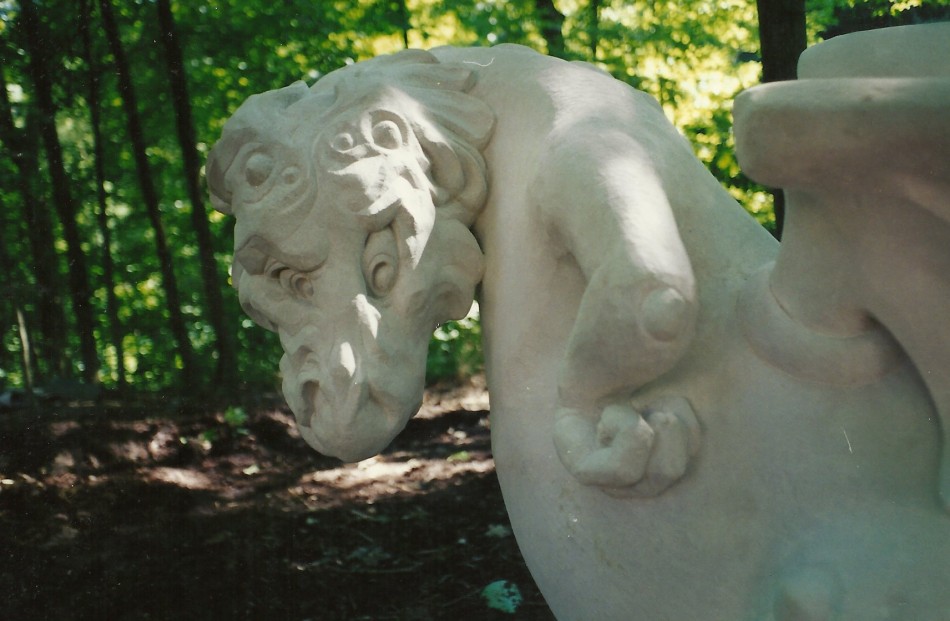 Ok… Another couple hundred years… but that's it!