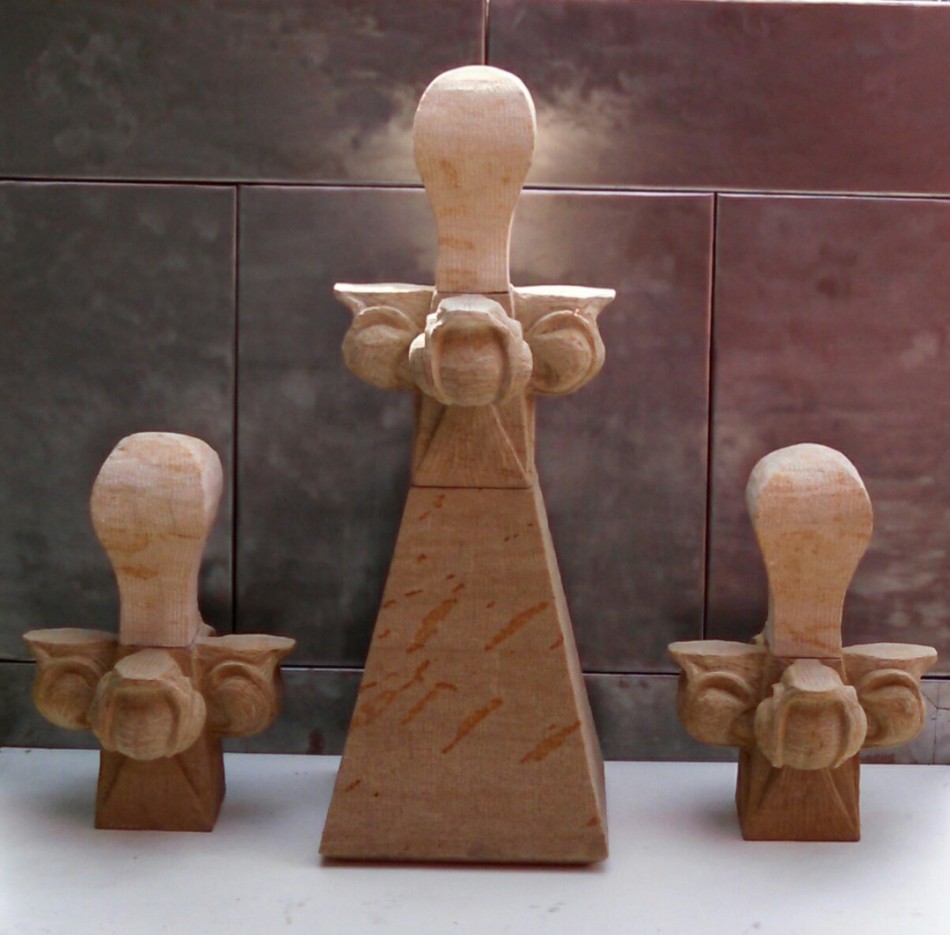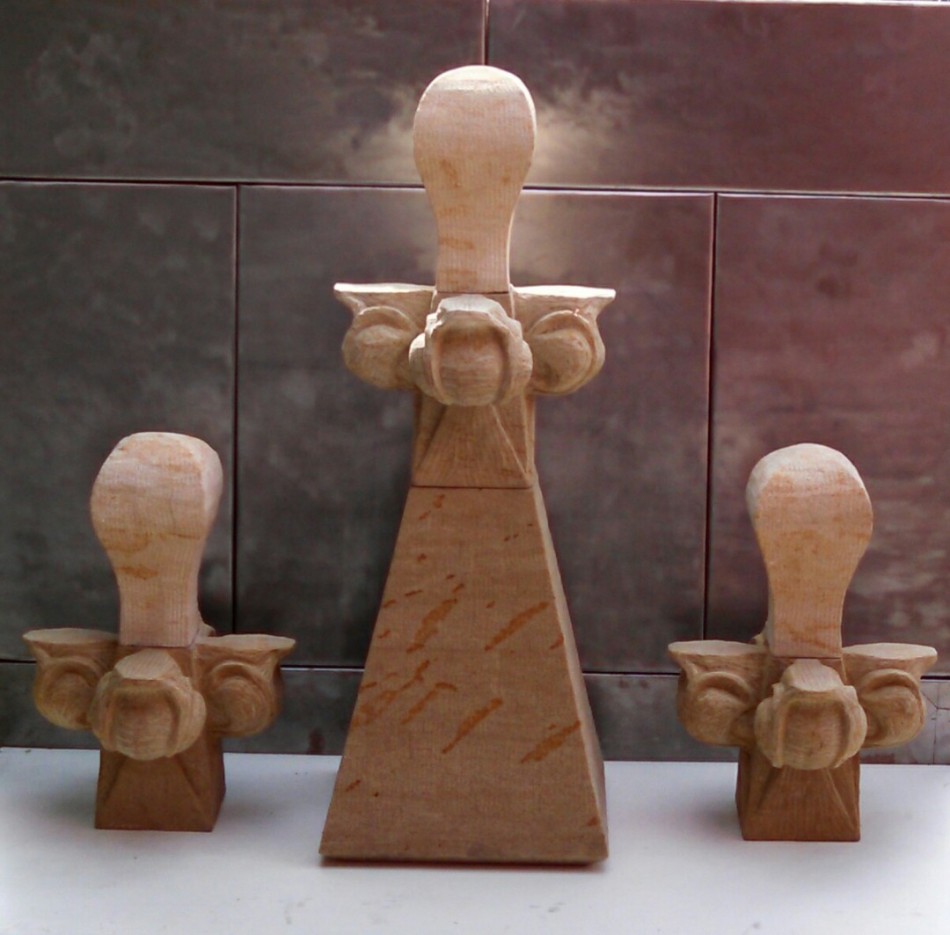 These were copied from the only original finial left on the tower. It was fun to work in this style.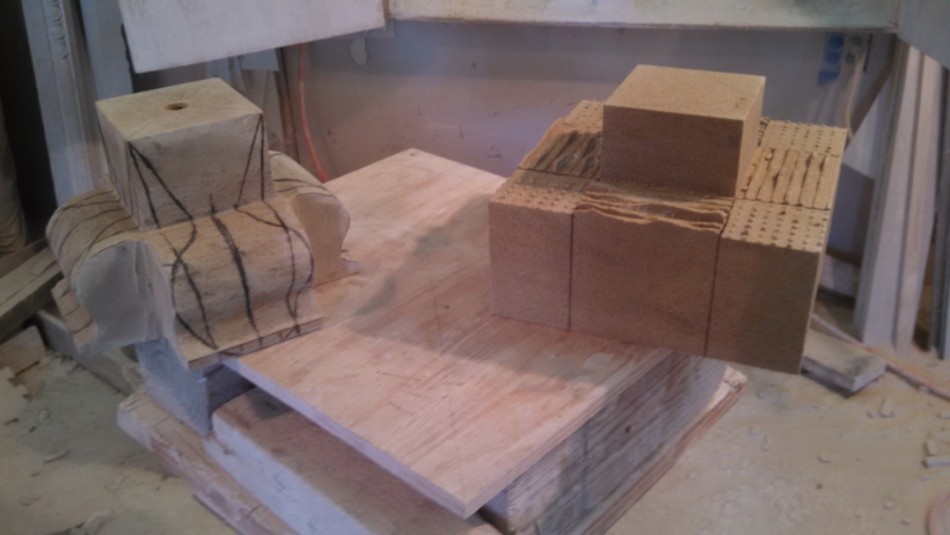 I had the block cut at the quarry on their diamond saw to establish the crocket height; the piece on the right is what I started with, and the one on the left has been started. I take each piece up step by step, doing the same thing to each piece as I go, so they are all as alike as possible.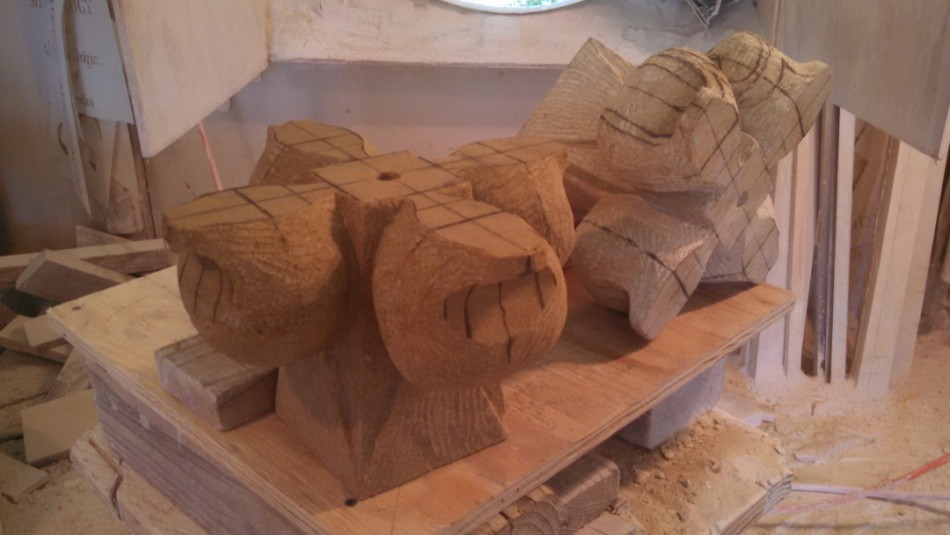 The tooth chisel texture is wonderful, but it is also very helpful on sandstone.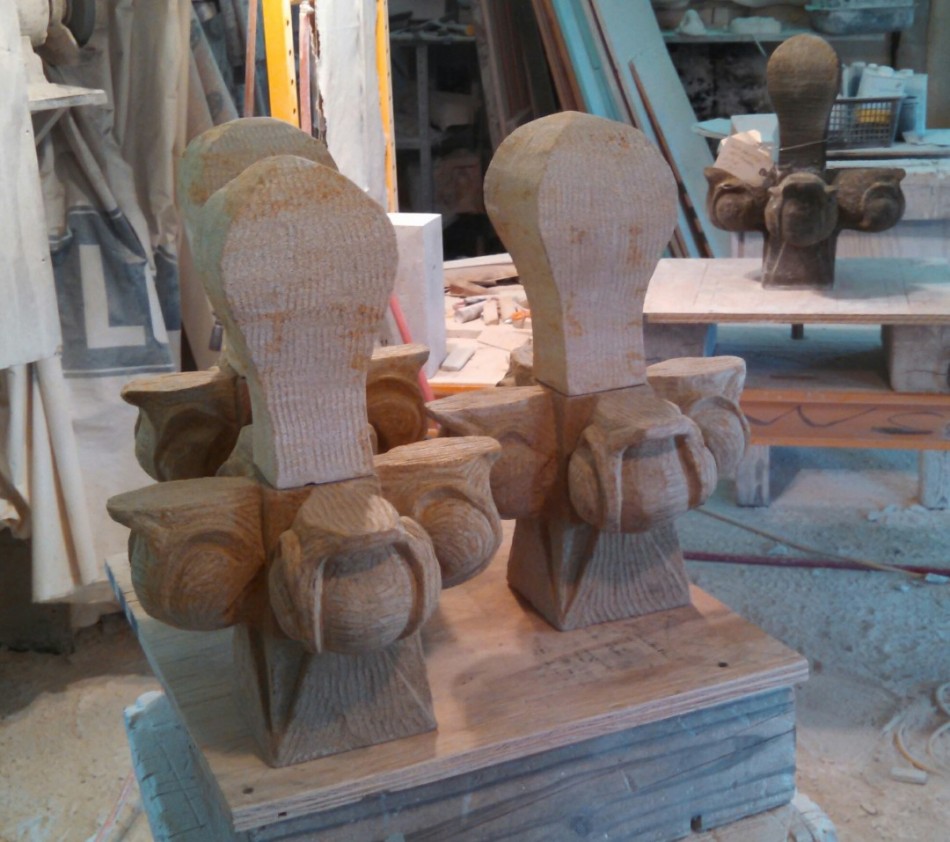 The original is in the background.