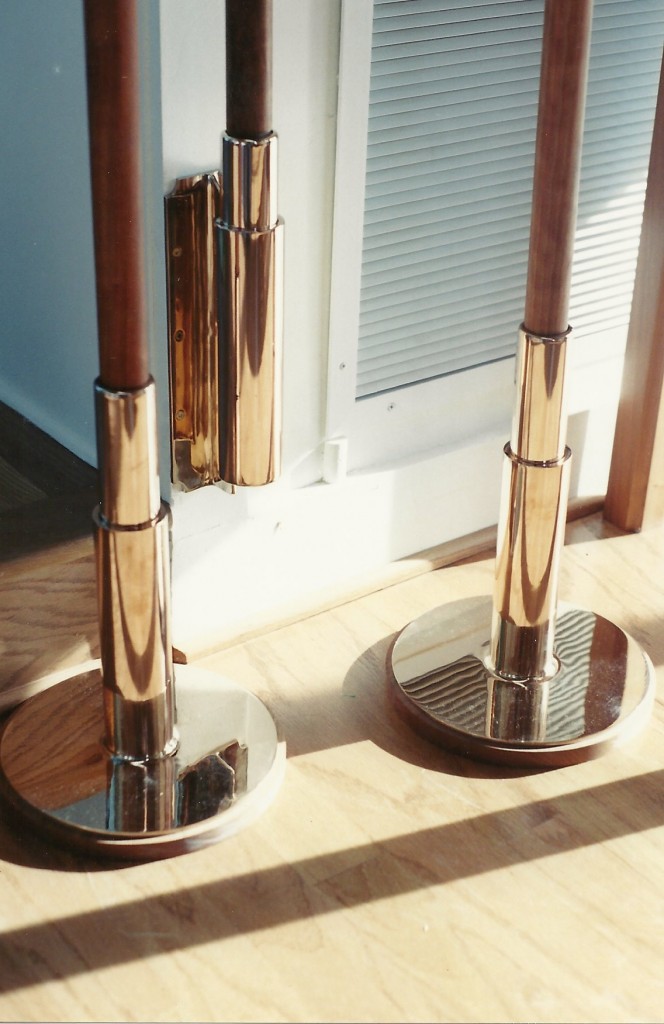 These candle holders have a heft that augments their seriousness of intent. They separate at the base to allow for portability.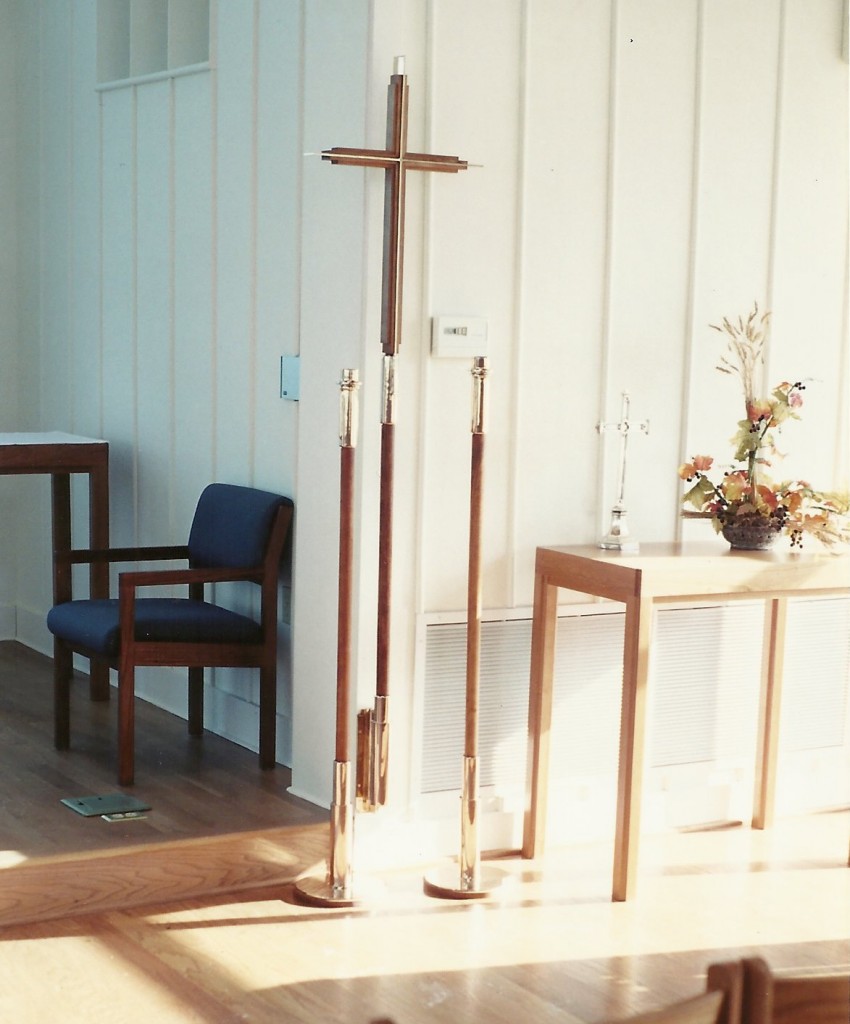 Communal ownership of high craft is an important thing, and one of the reasons I like to work for churches.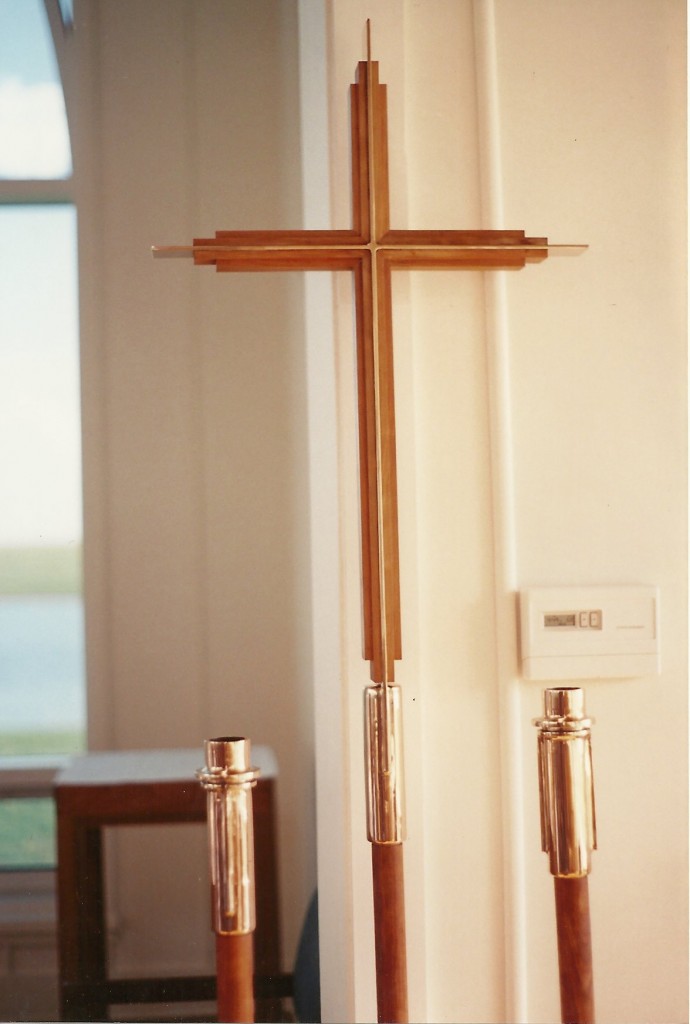 Even though these are heavy and made of wood and metal, there is a lightness to them.