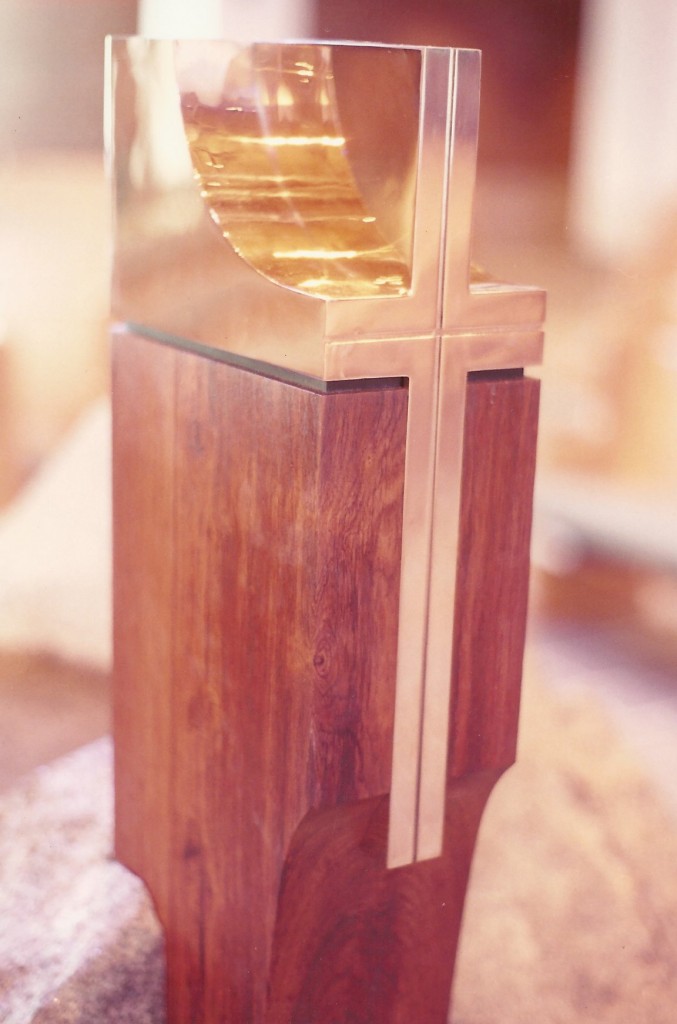 We rolled this piece in on plywood on dowels, Egyptian style, as no lift capable of lifting this could fit through the door.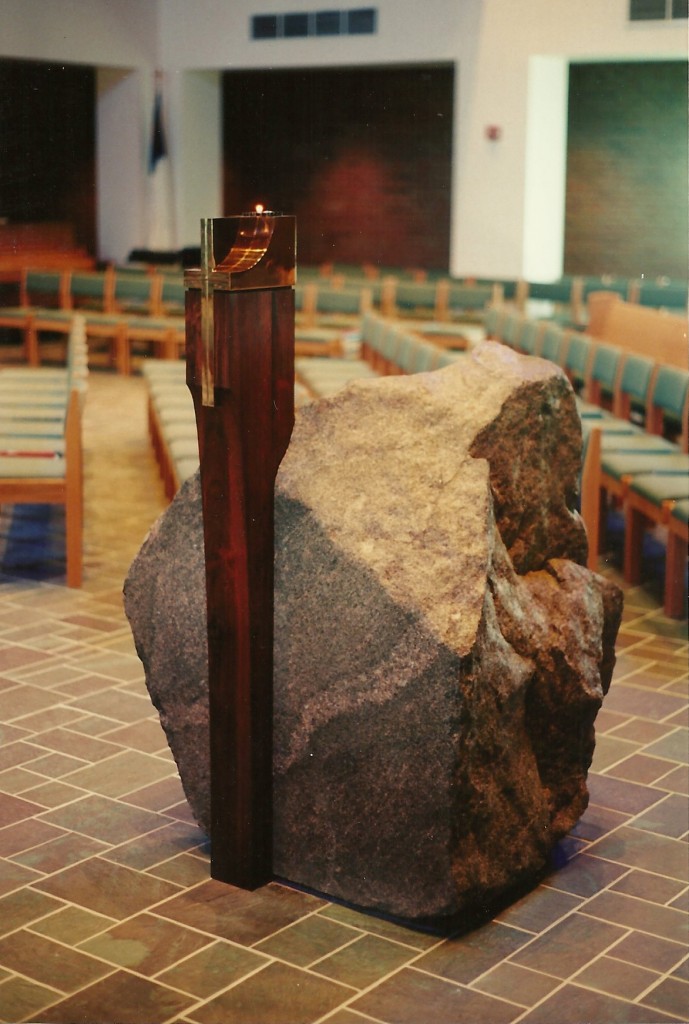 I traveled to my home state of South Dakota, home of one of the largest granite quarries in the world, to pick the block for this font personally.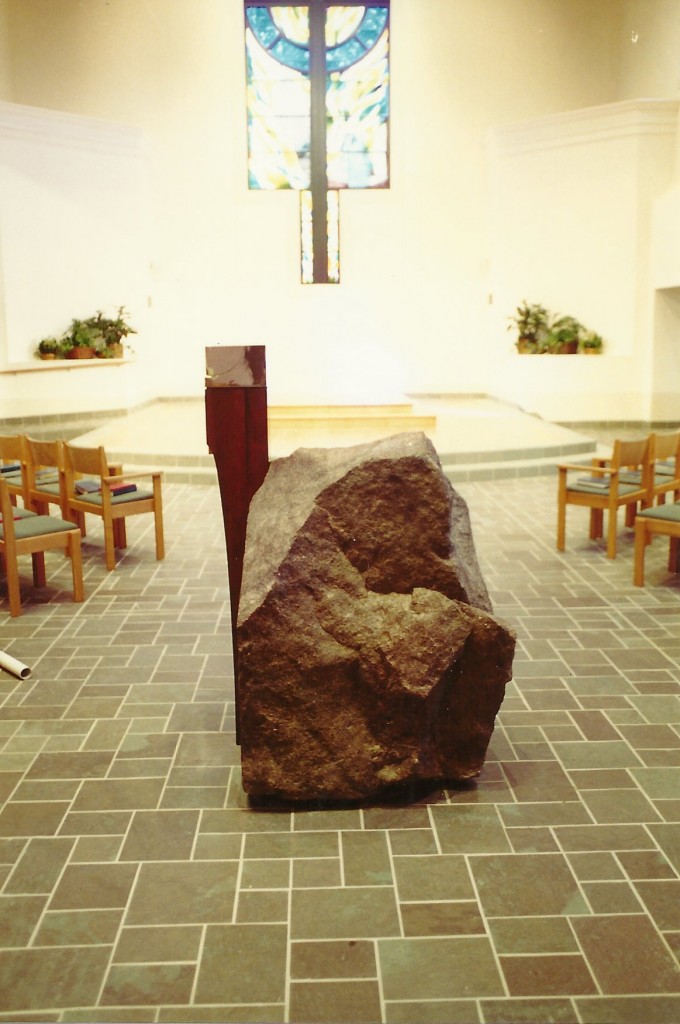 The rose window behind the font casts a colored pattern on the font in the early spring.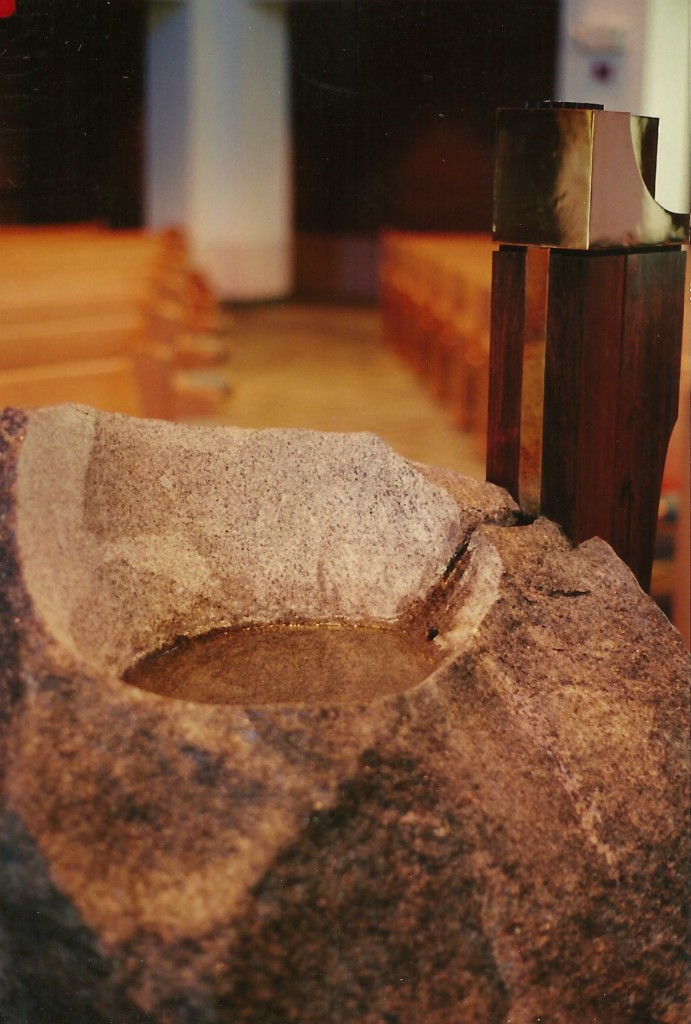 Here you can see how the water circulates in the basin.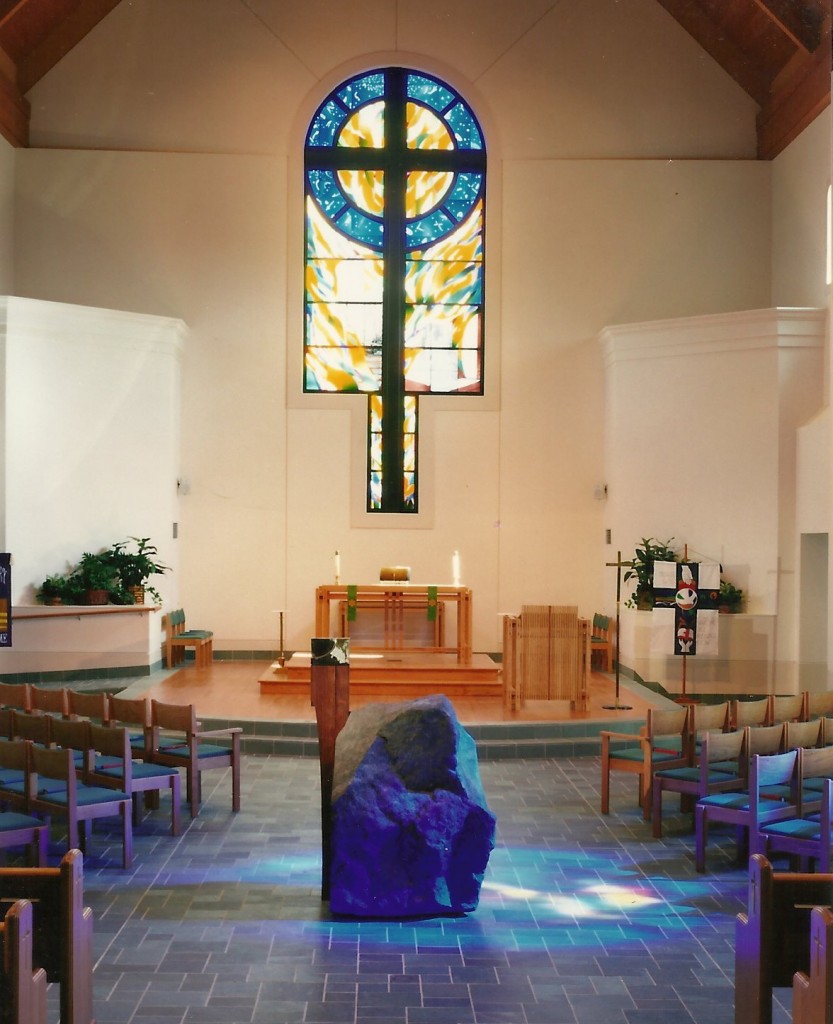 A shot of the light coming through the stained glass window and landing on the font.