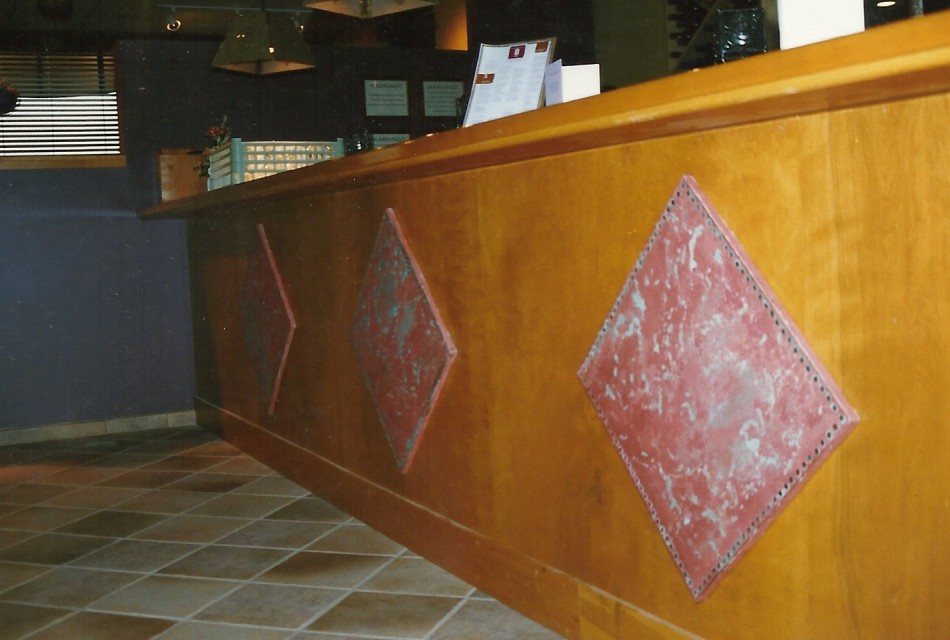 A national restaurant company tried to launch a new line of Italian restaurants. They opened five, and each time was slightly different than the last. We also did their decorative copper range hoods.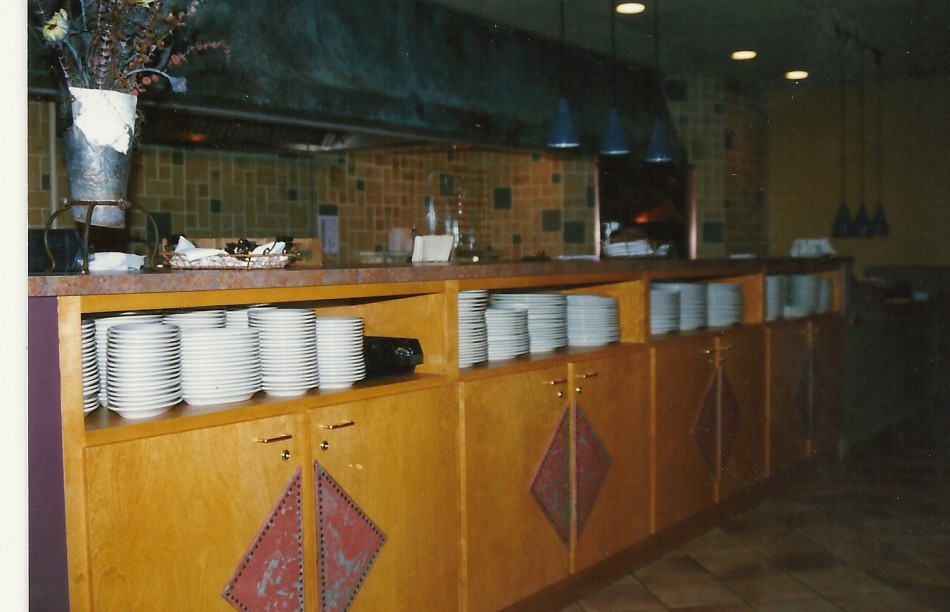 In the background of this photo the hood is visible. These panels also functioned as cupboard door handles.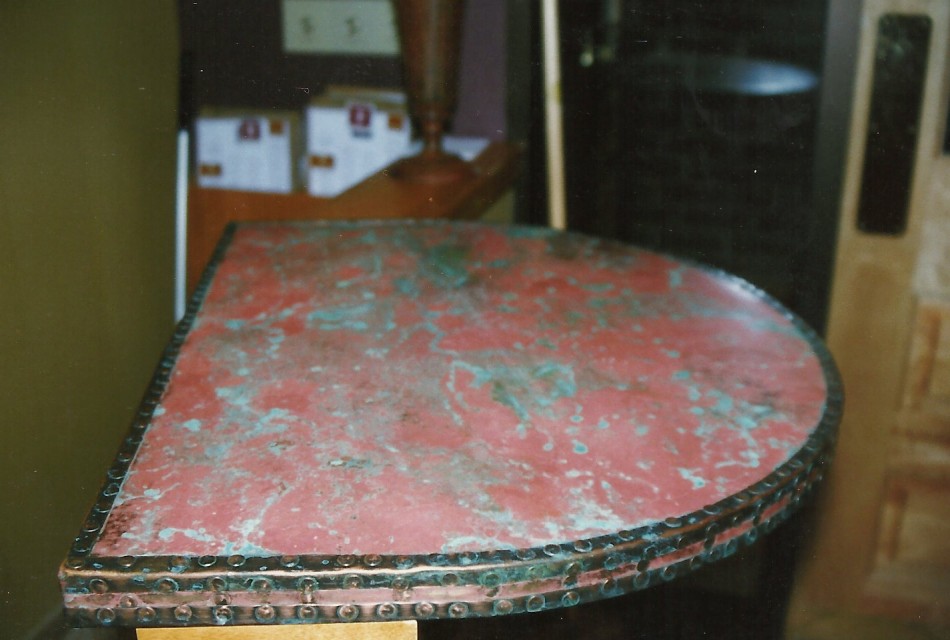 This detail of the hostess stand demonstrates how the sheets of are attached to the wood armature. Copper nails and soft copper strips, each hole pre-drilled, are used to cover the space between edges and the top.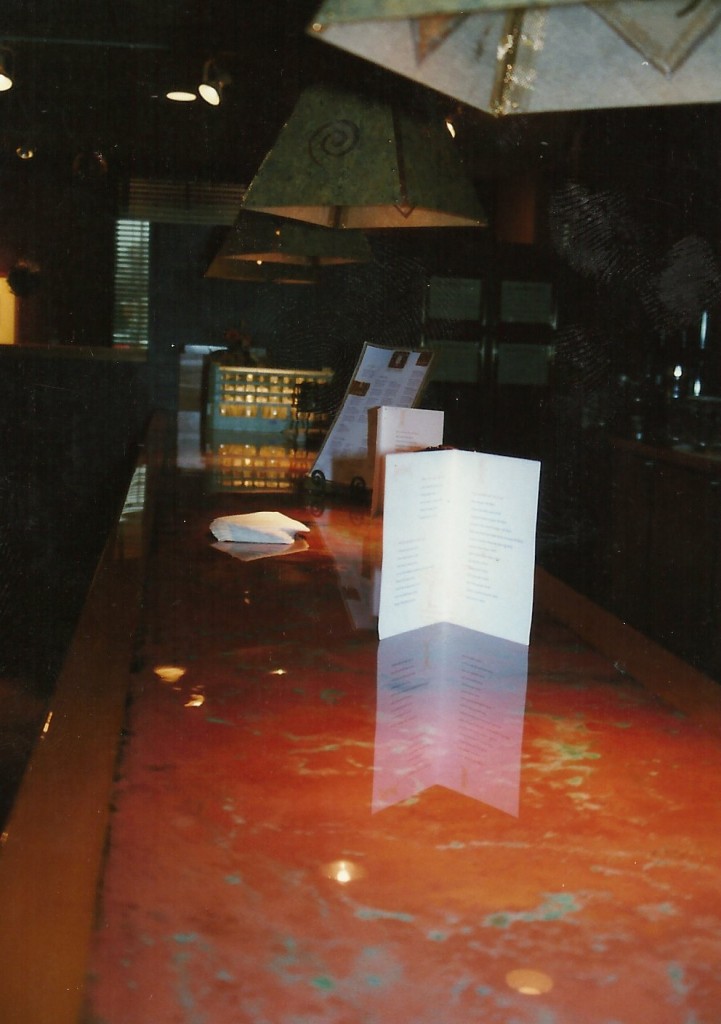 The bar top was entirely covered with a thick resin (applied by others) after it was installed.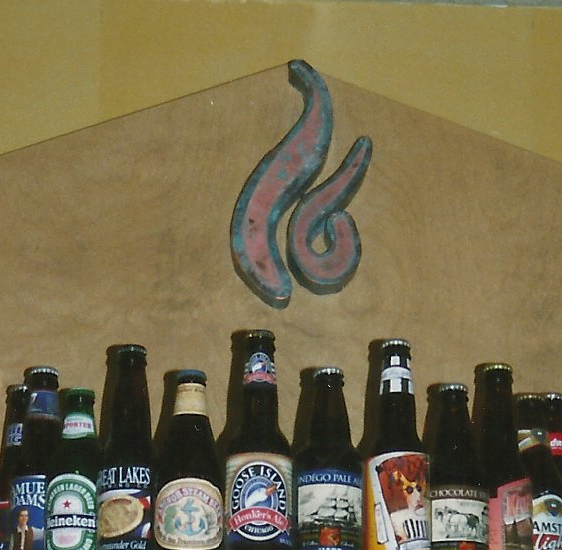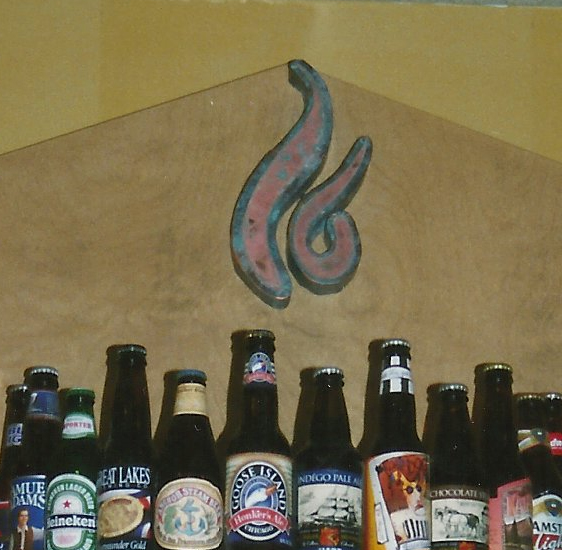 Above the bar floated their logo.