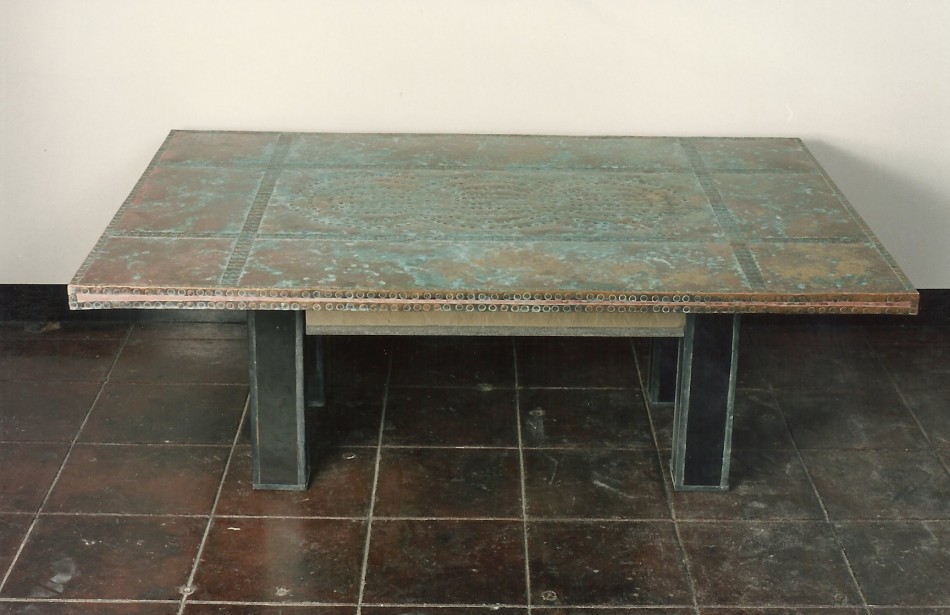 I trained new assistants how to do the commercial metal work by designing furniture for my house using scraps and pieces from projects that were commissioned.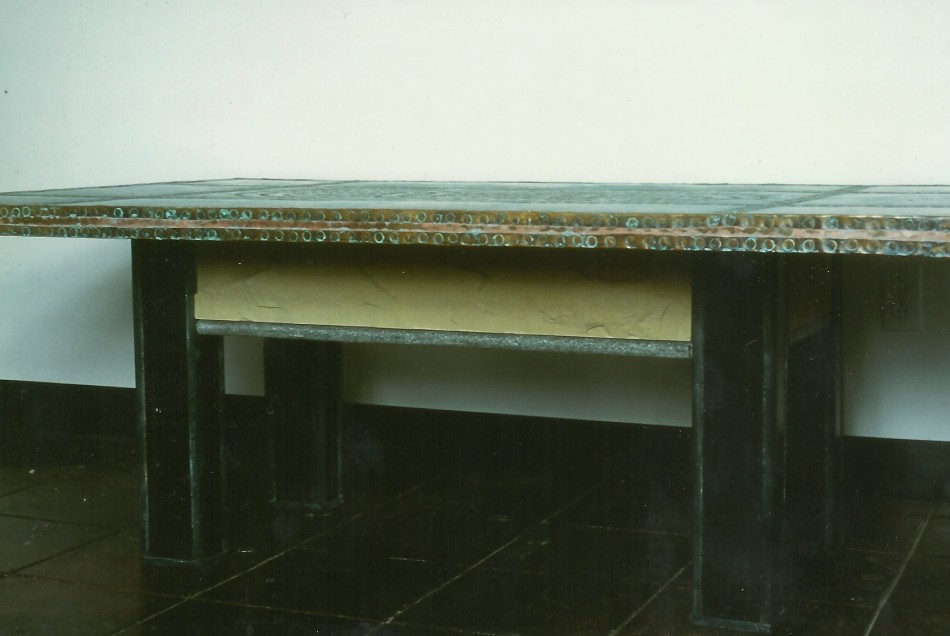 This table has taken residence on my back porch for years. Right now it has a family of kittens under it.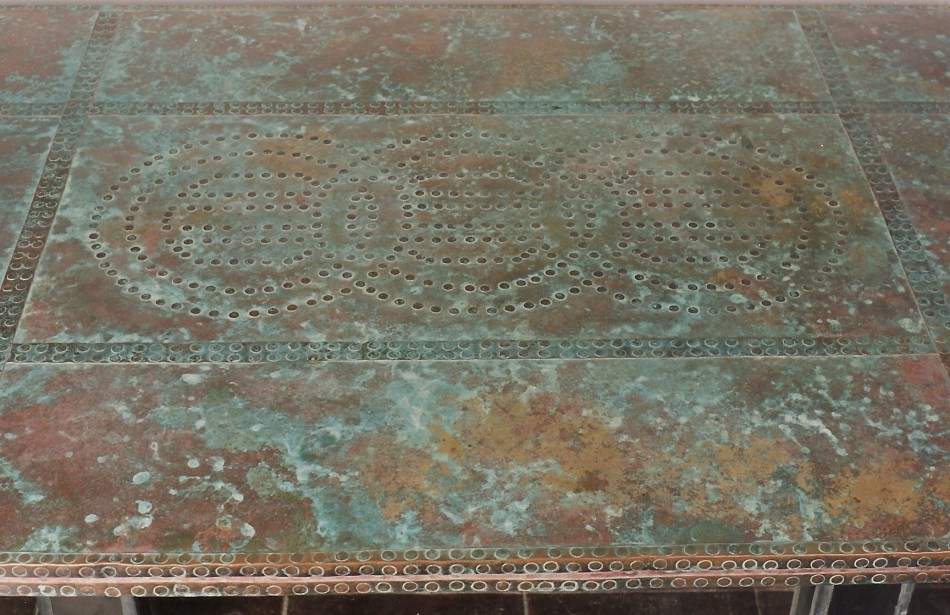 Over the years the tp has taken a beating from the weather, the birds, and the cats, but it still looks good.