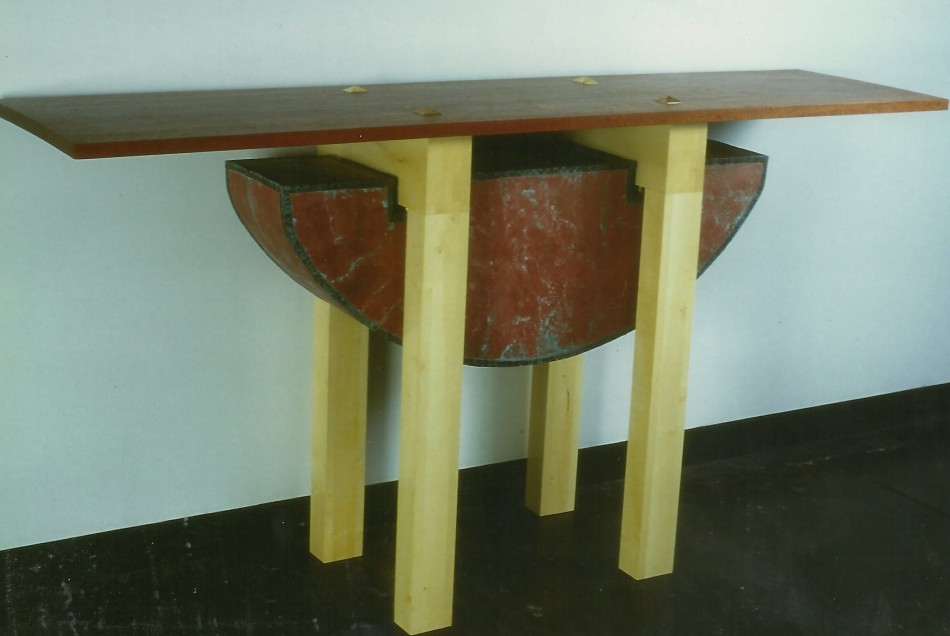 Early on in my career I tried hard to combine what I did for money and what I wanted to do, in a design sense… this piece is classic. The main arched piece was assembled to raise a stone arch in a garden. I flipped it over when we were done with it and clad it with bronze and built this table around it. I still love recycling sold projects into speculative art projects.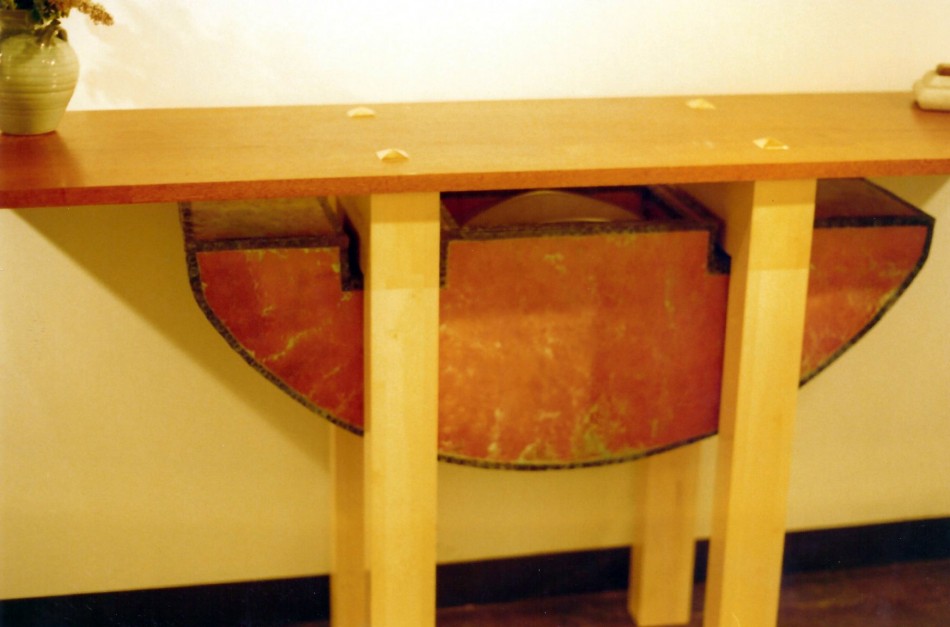 The spaces where the holly legs go through the base are where I had engineered the forklift legs to go to raise the stone arch. The Bauhaus upended. Form follows function all around the room.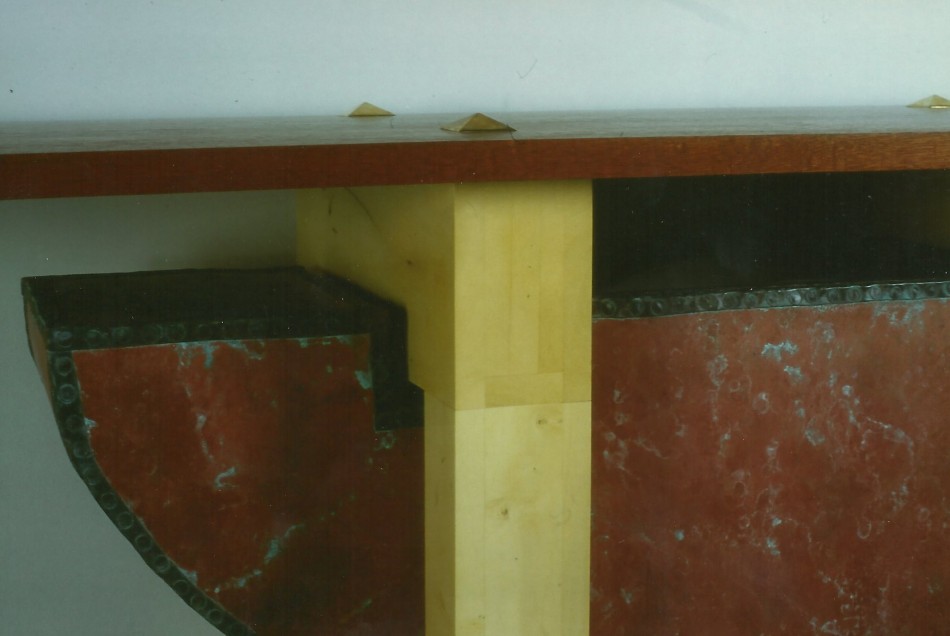 Here you can see the bronze pyramids that cover the connecting bolts that hold the legs to the top… and you can see how complex it was to build up these legs. I love working with masters of other media… Mark Arnold, you work on the wood here is appreciated and honored.