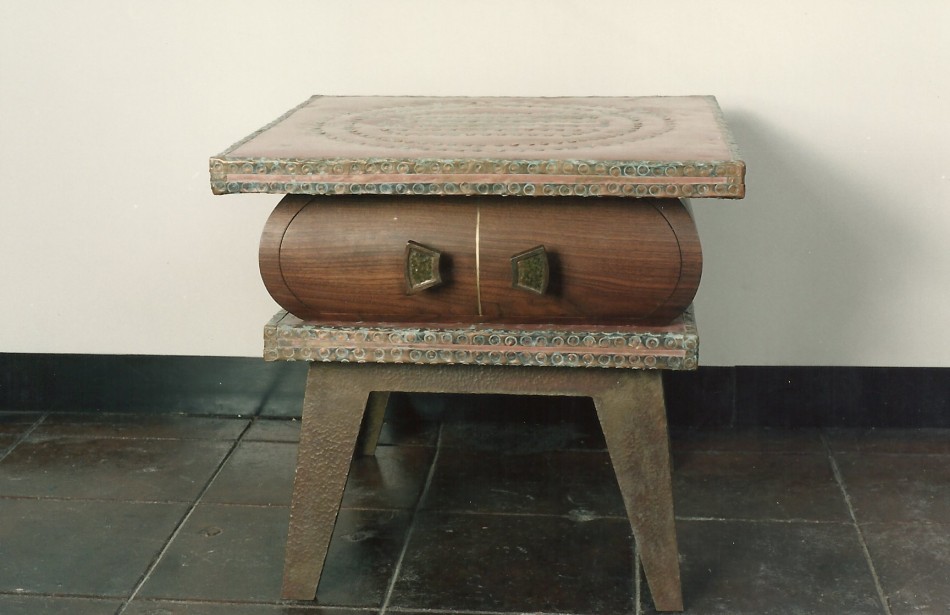 Hand=hammered bronze legs, a walnut body, cast bronze handles with enameled ornament… a bronze top… I still love this end table, and it is still proudly in my living room. Want one like it?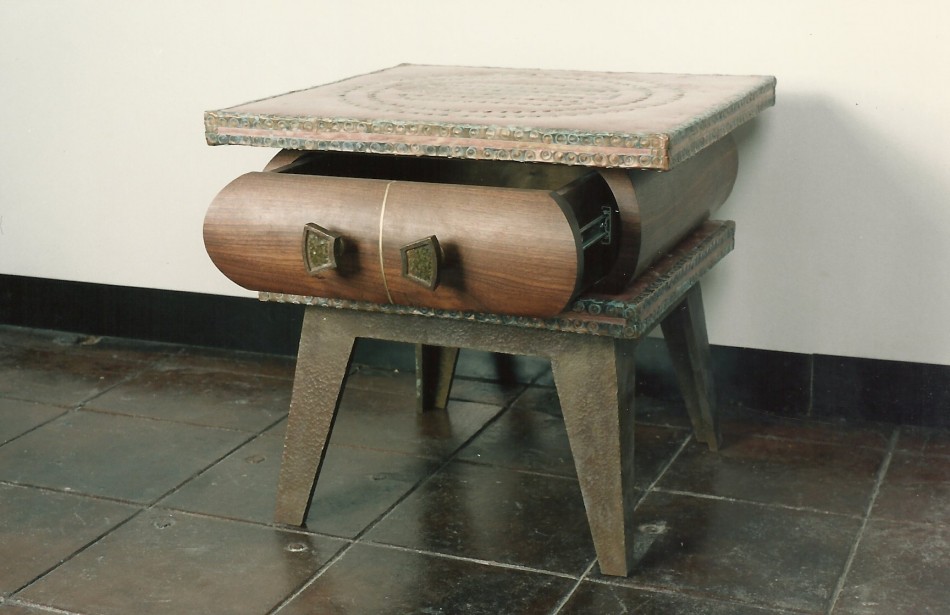 This one was designed as a cd case. Now I keep my kids' school pics in it. Living with art.
This detail gives you an idea of the hand made nature of my furniture. Every piece is absolutely hand made.