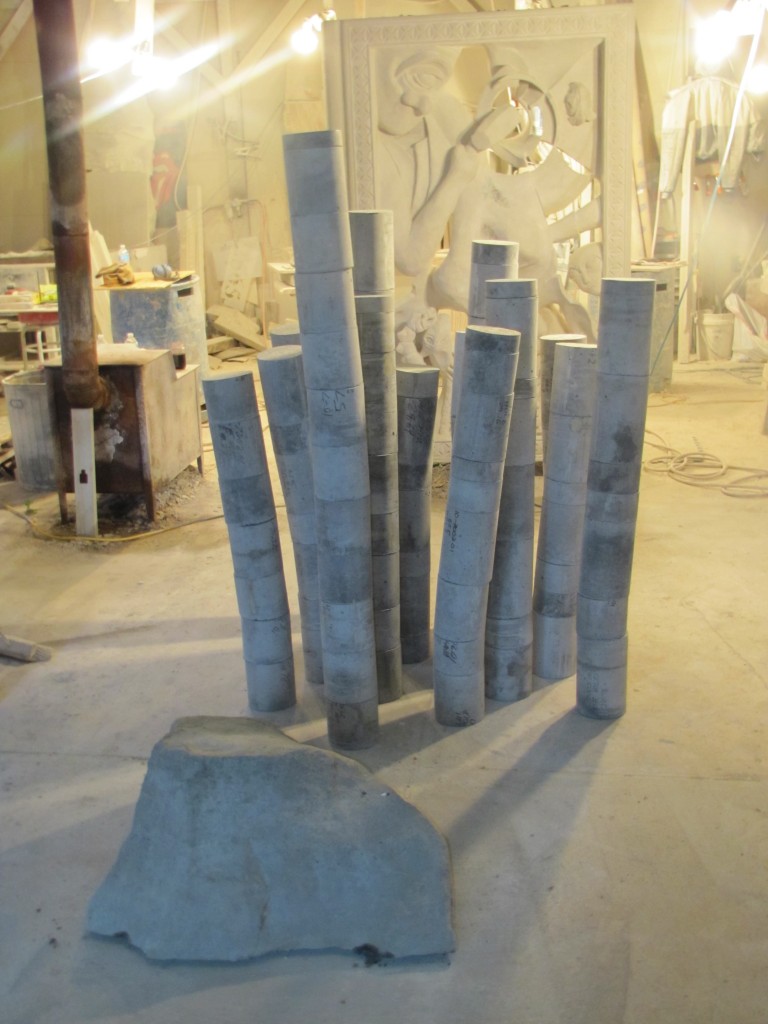 This spontaneous piece comes as a result of a donation of concrete cores. My idea was to be able to create a work on site, quickly, and to drive away. Guerrilla art.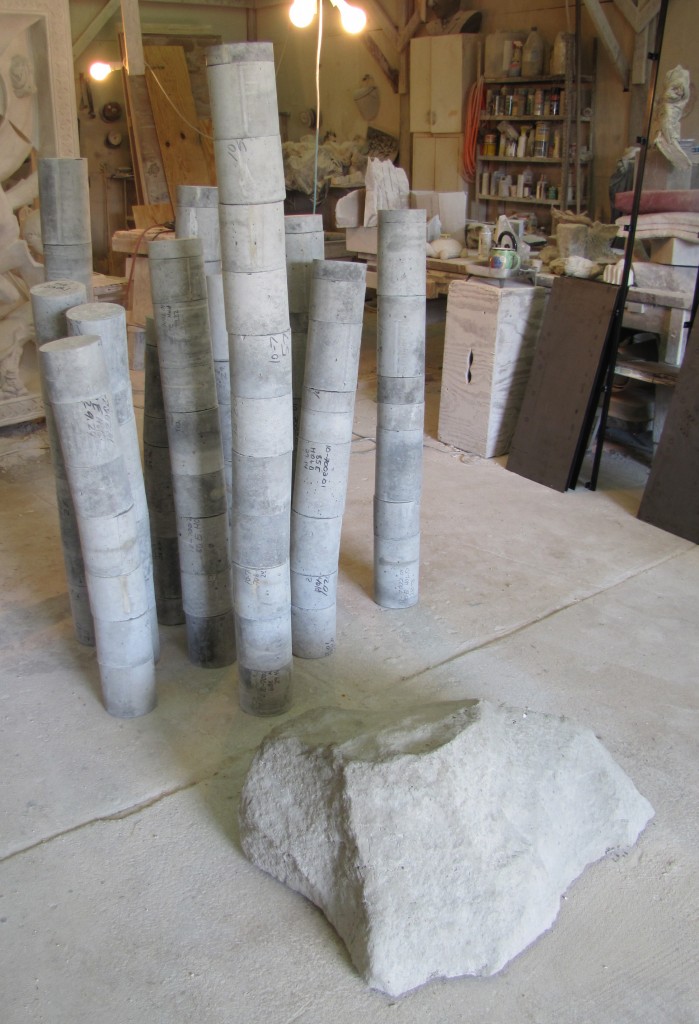 Cast concrete on a concrete sidewalk was my thinking. Drilled and pinned and safe. Art? Graffiti? Vandalism?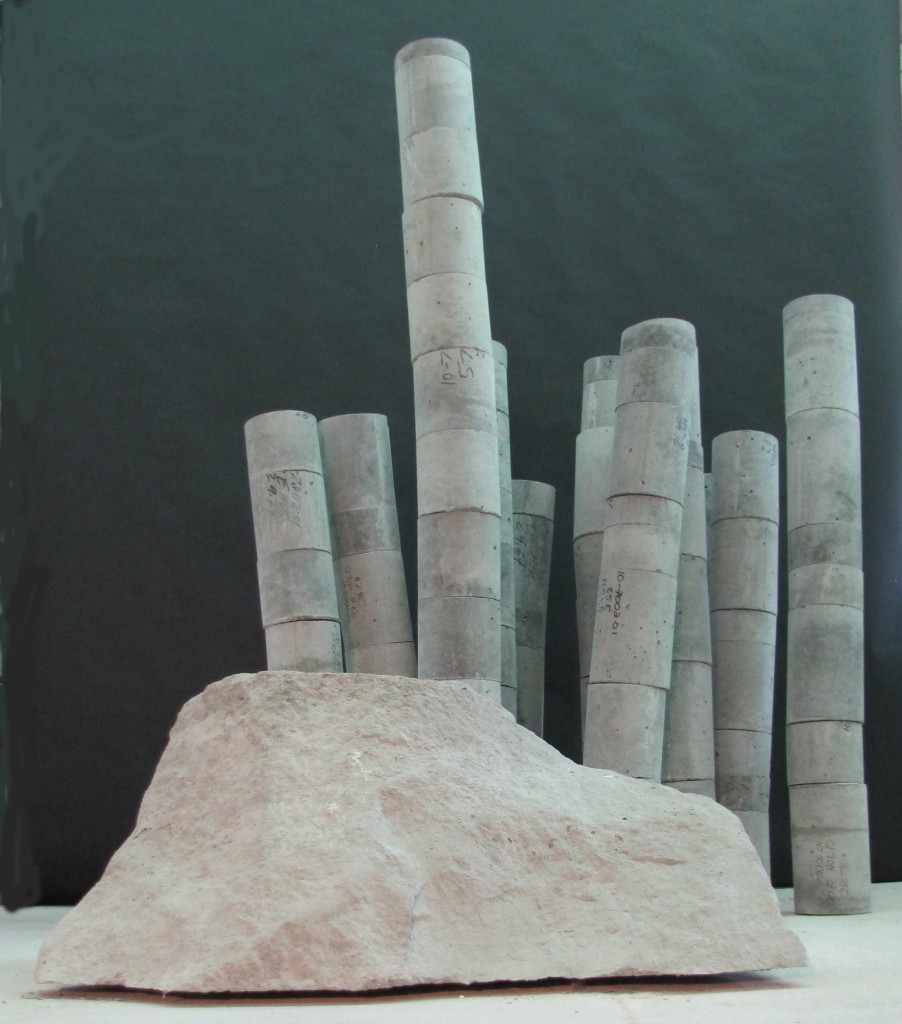 I am a big fan of bringing Art to the people. I am looking forward to installing this somewhere this spring.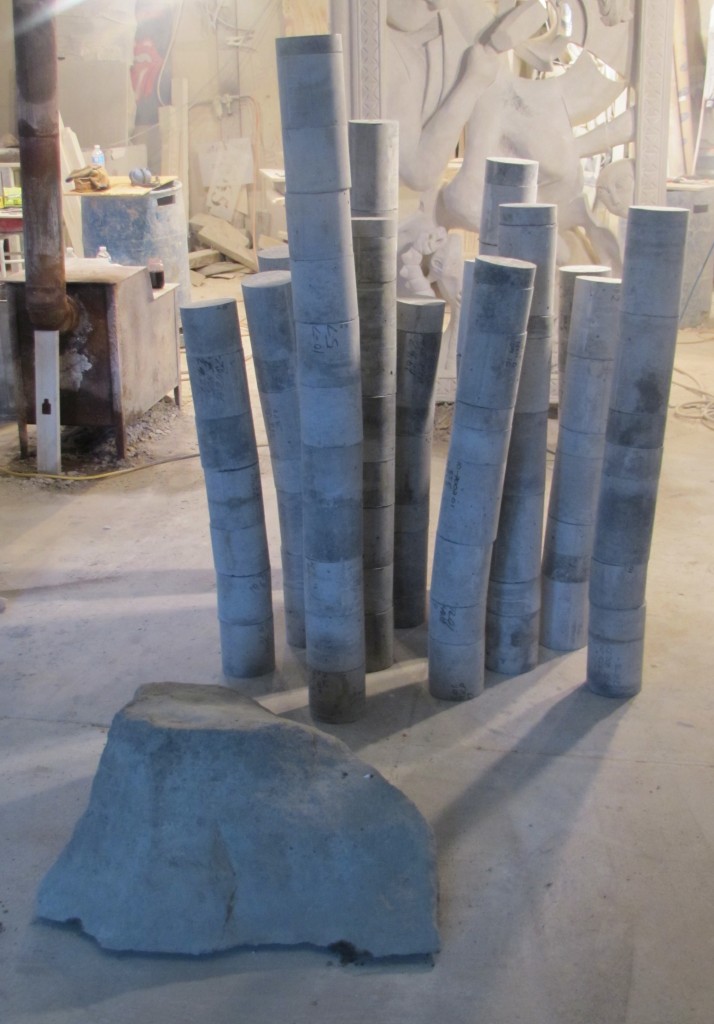 Everything is labeled and ready to install quickly. I am hoping that the worst they can do is to ask me to remove it. I hope I don't go to prison for Art Making.