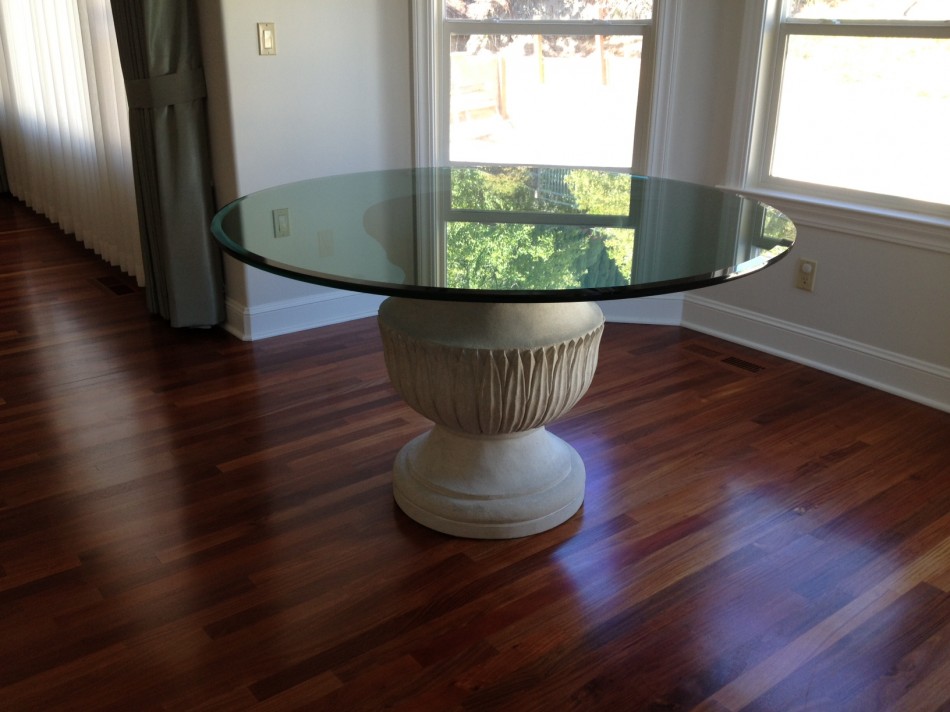 This table is now in San Francisco. I am going to see if the designer has shots taken since the project was complete. The designer managed to find a 3/4″ thick glass top. I enjoy traditional challenges.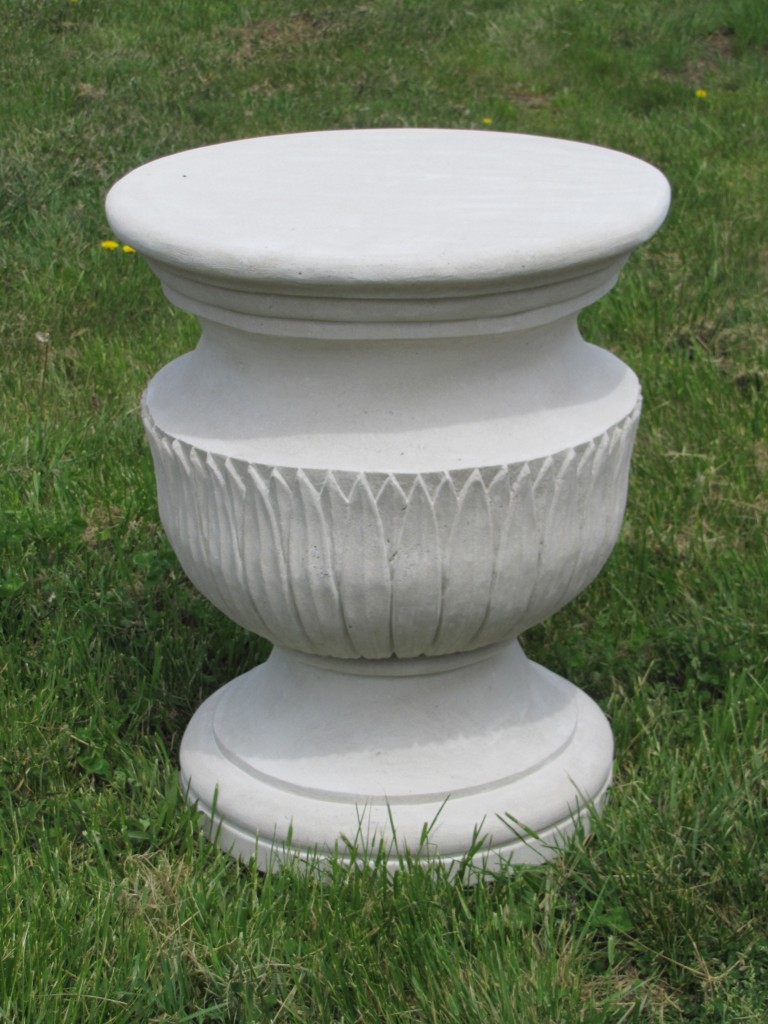 A table base like this works both indoors and out.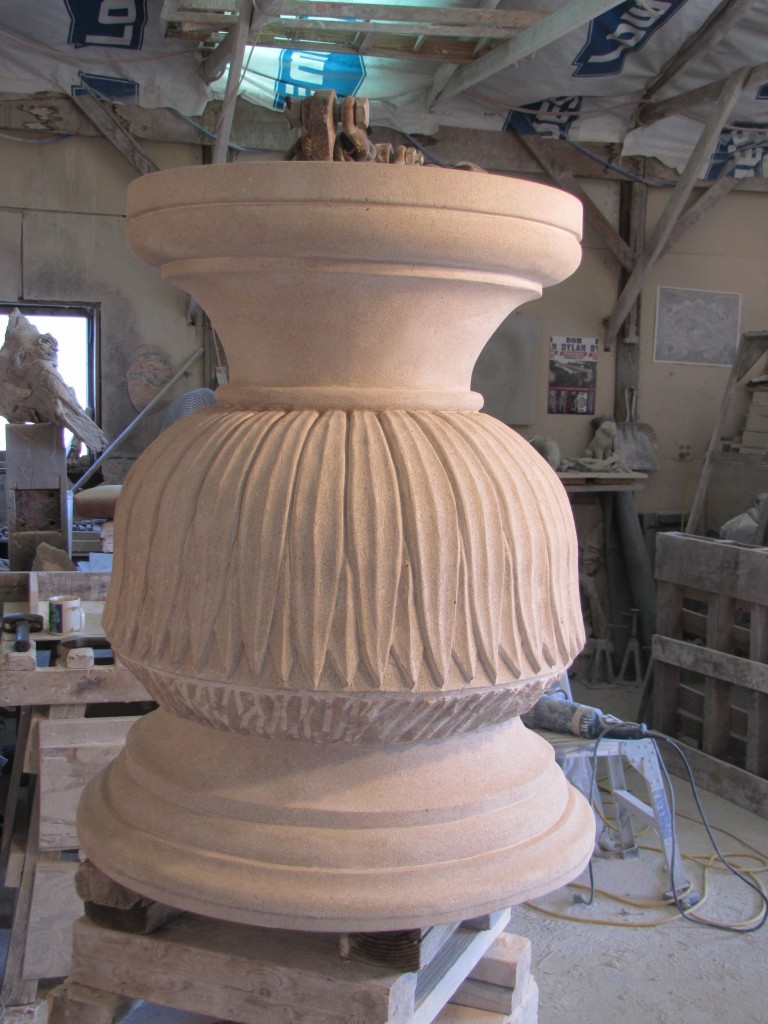 The lifting pins allow me to raise or lower the piece to the best height for working.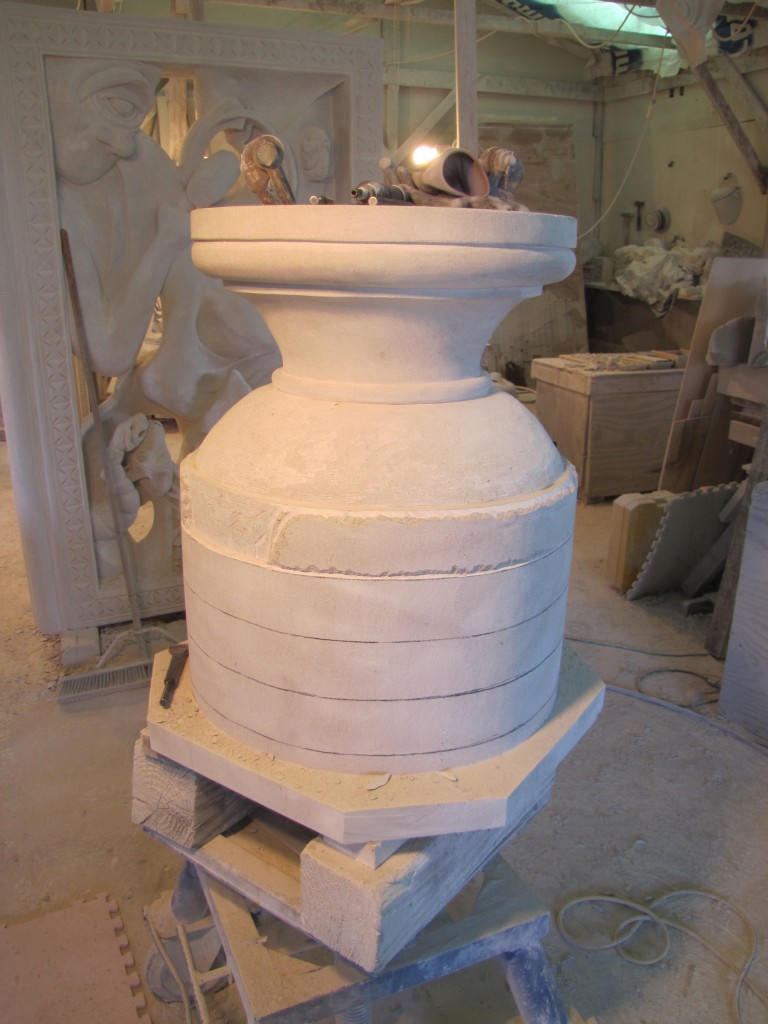 Completely hand made. Knowing how to break down a form into small parts enables a carver to carve pretty much anything.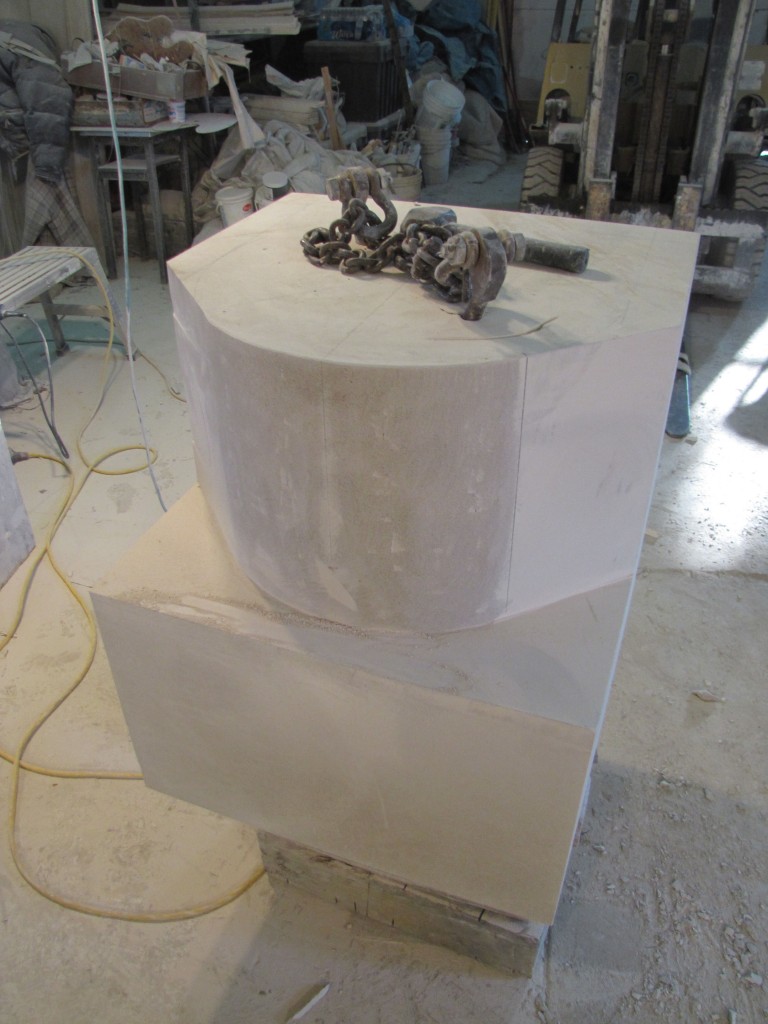 The key is to start with a square and true block, since stone carving is a subtractive art. If a carver is measuring in from a surface that isn't accurate, the results won't be accurate either.