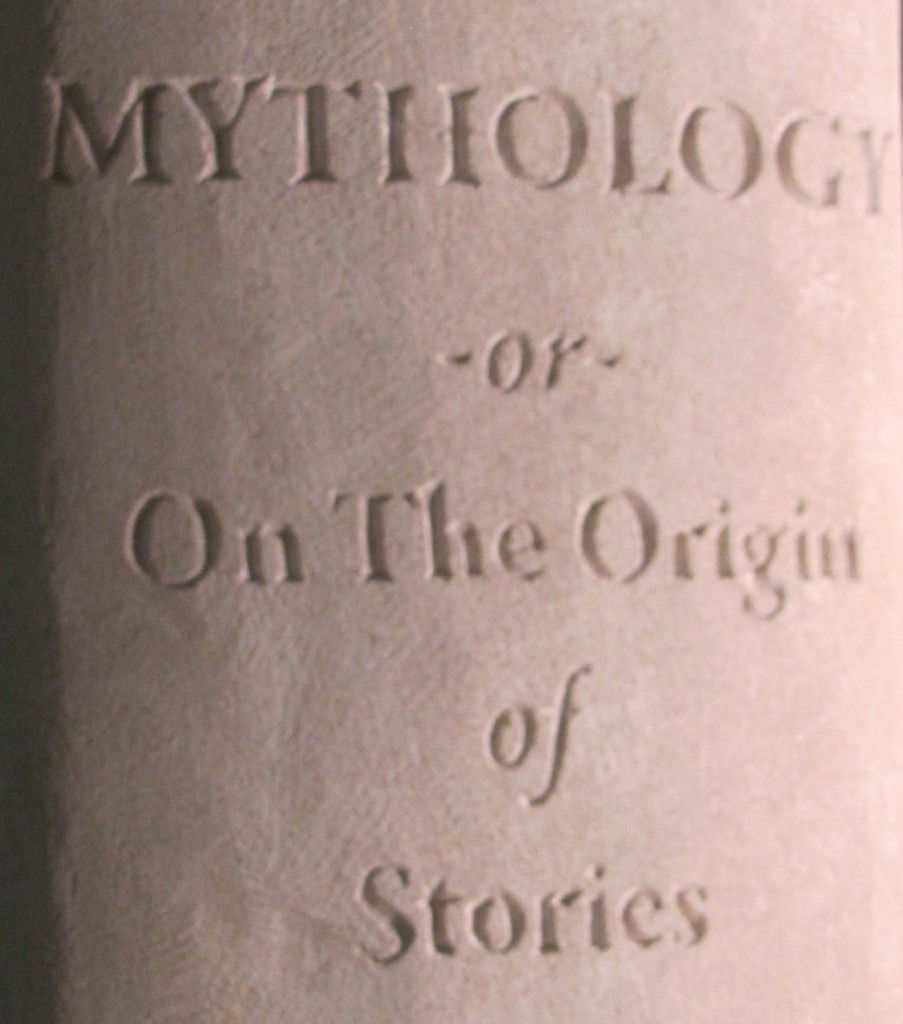 This piece was commissioned by my local library. I love libraries, and ours is a good one. I was given the theme, and the rest was left up to me. I spent the winter and early spring of 2012/2013 on this piece.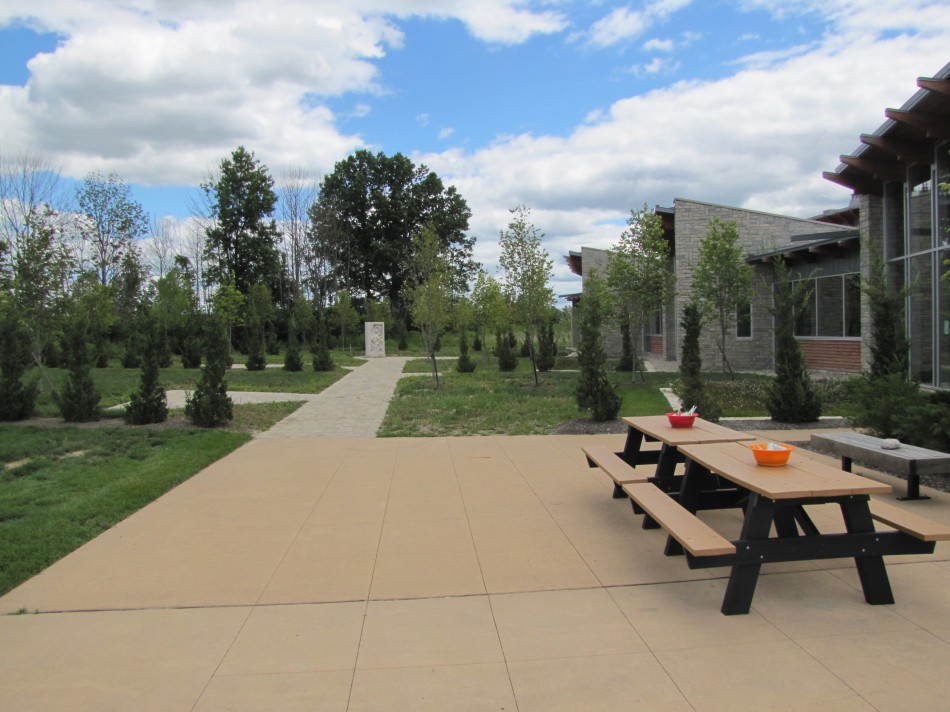 This is the view as seen from the parking lot. It was landscaped last year, so the trees are young. I am sure that in a few years this will be a beautiful place to spend a summer afternoon reading.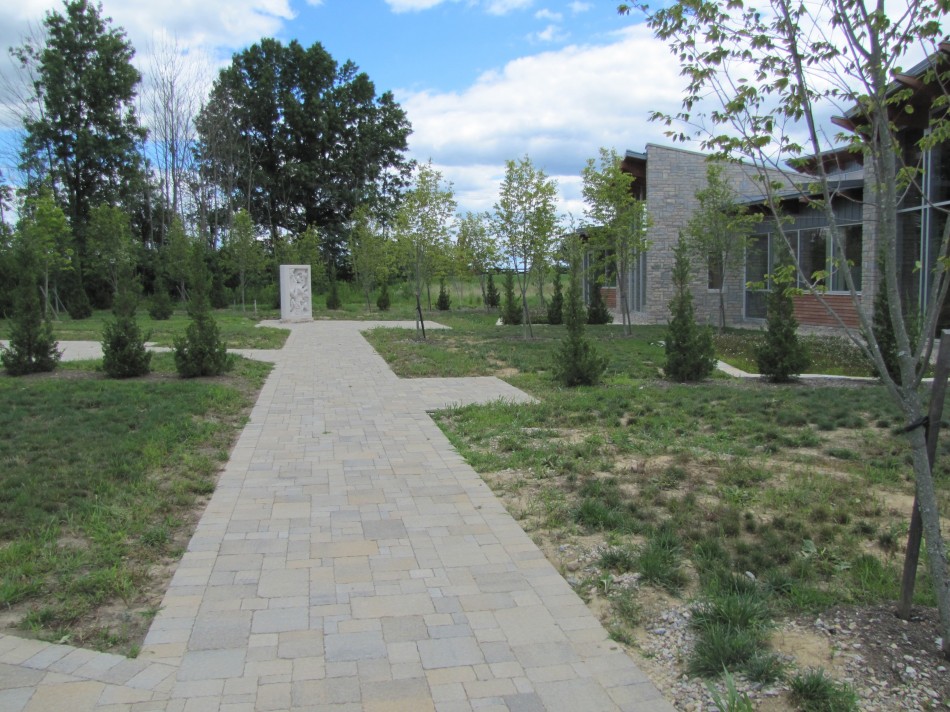 I drove the piece down this path with it strapped to my forklift.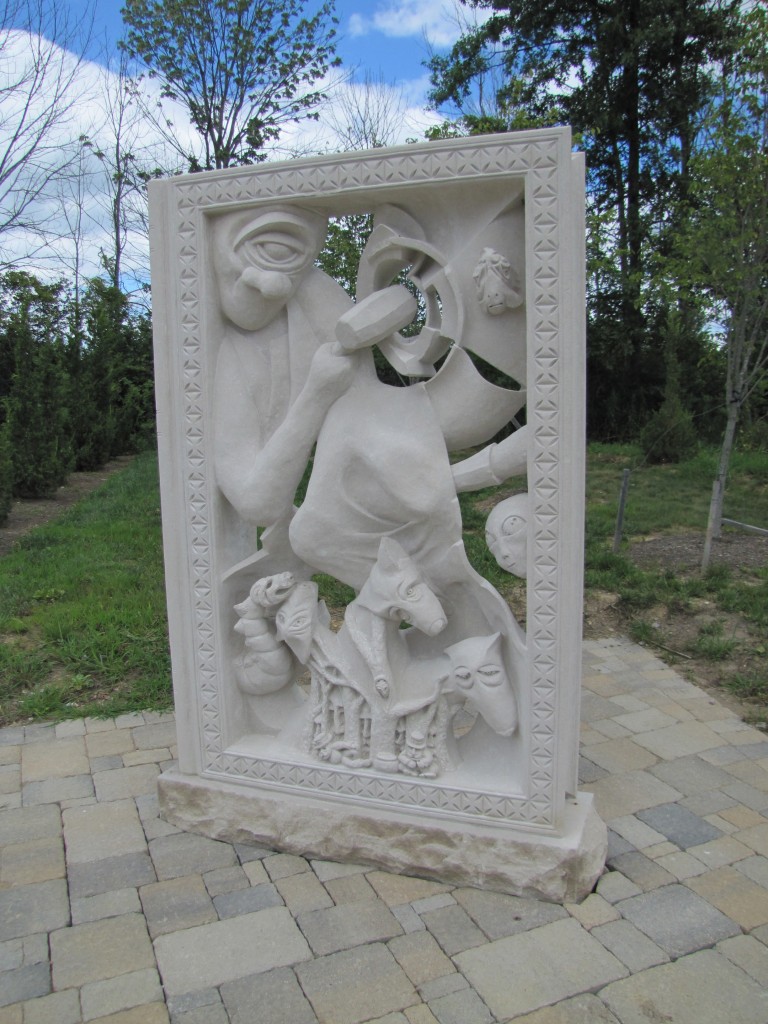 There is a story to the whole thing, of course. The story begins with Cyclops, the Greek God of the forge, and of Creativity, shatters the veil that separates this side from the other.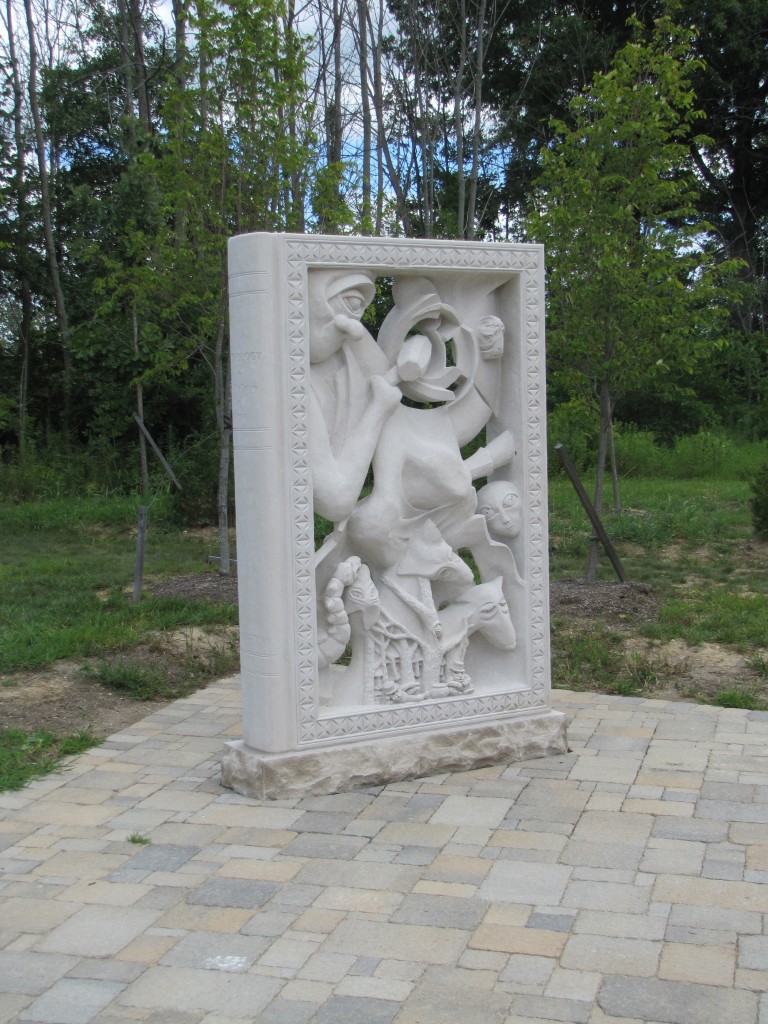 The Leprechauns are guarding their gold as the forest watches over them, and a Mongolian Sand Worm rises up to try and break through. Cerberus will have none of that.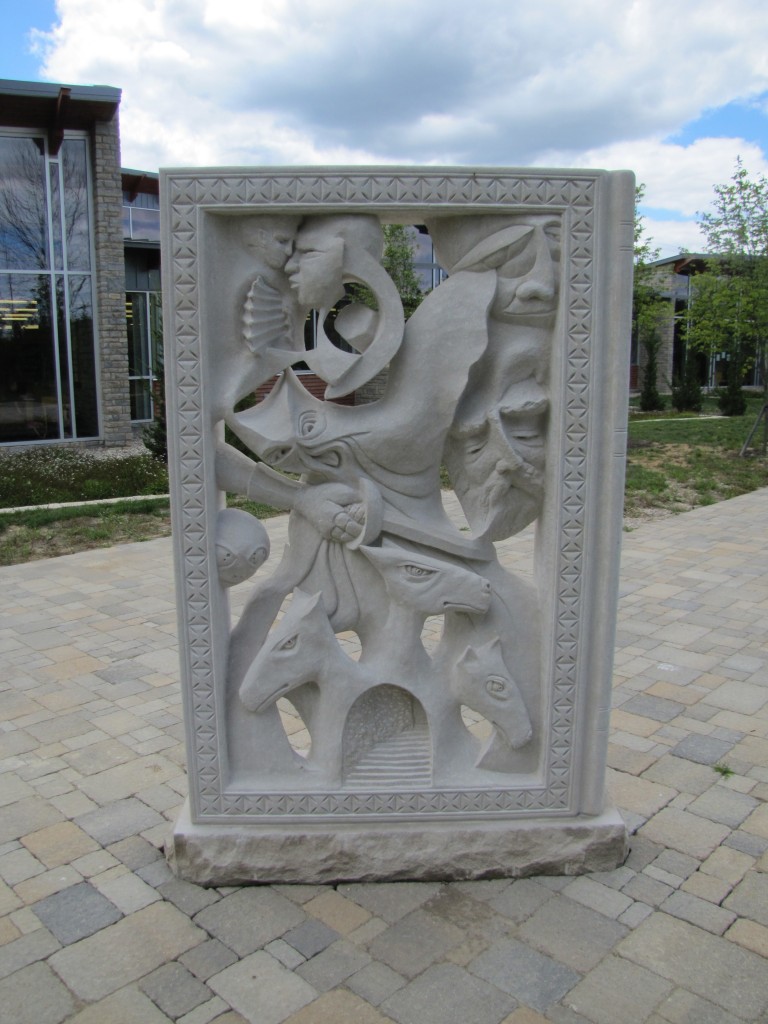 If one comes out and looks at the view from the other side, this is what one finds. Here Cerberus allows an open passage, and King Arthur is pulling Excalibur from the stone. Ulysses sails beneath the Man in the Moon, and the Banshee howls.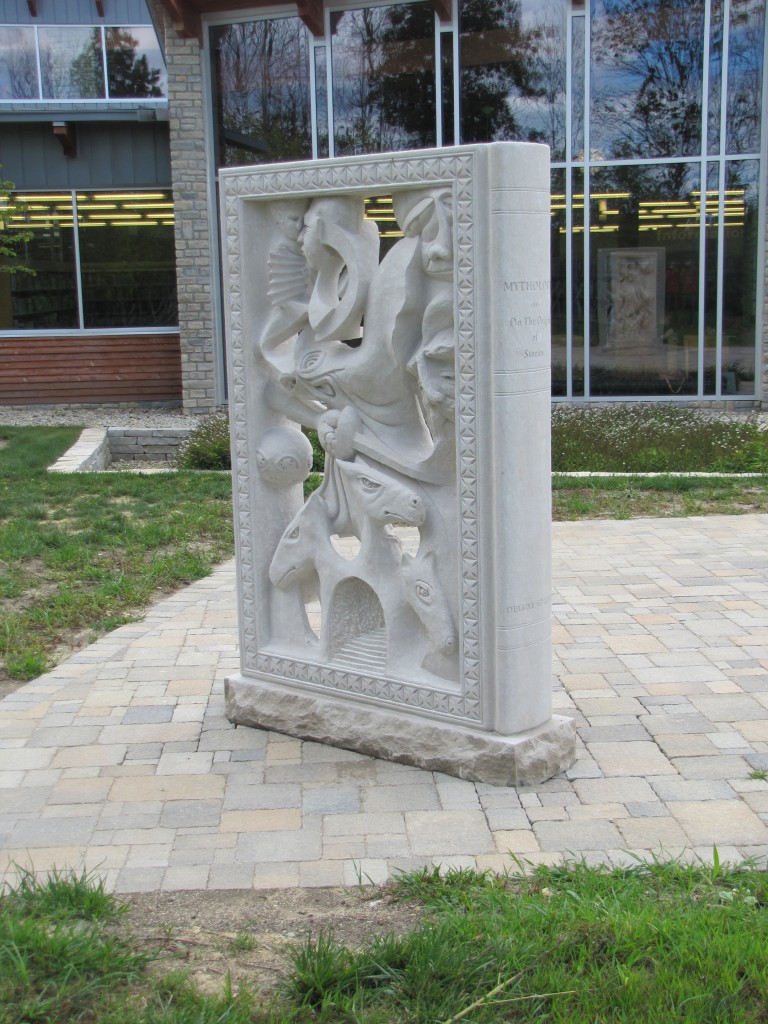 The border pattern was taken from an old Harvard Classics copy of Shakespeare that I had on my shelf, as were the proportions of the book. The entire piece is in the form of a book.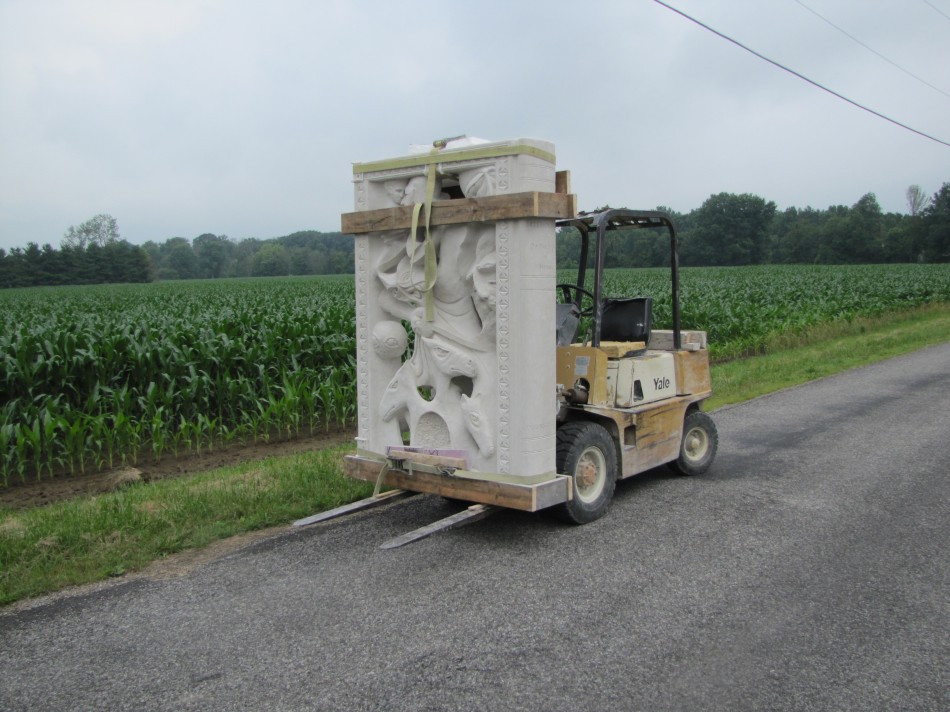 Just a little sight seeing, officer, really… Strapped to the lift and ready for the delivery.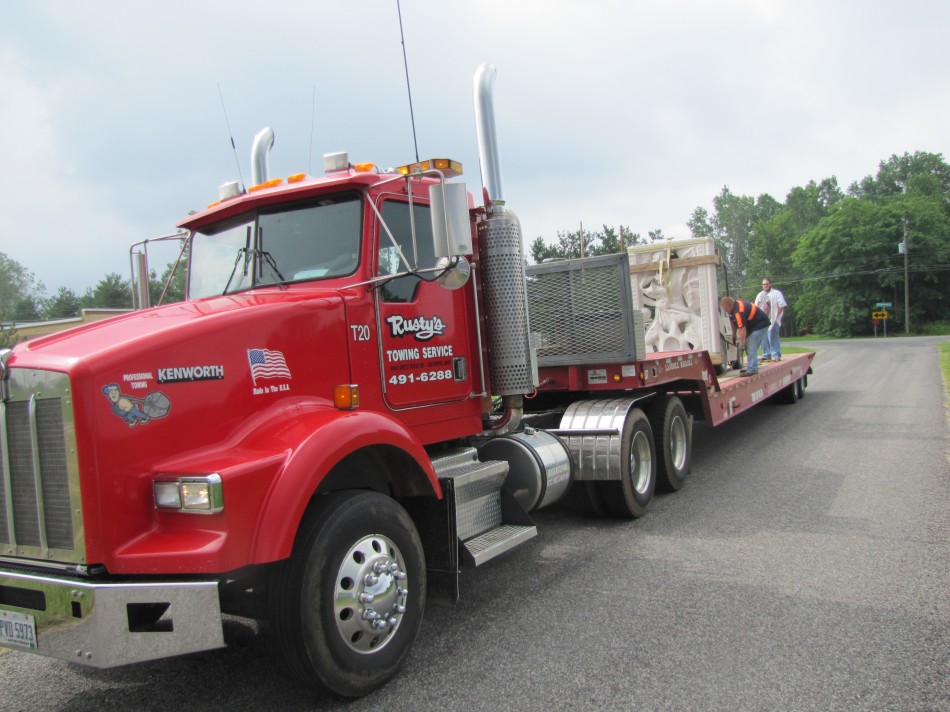 All aboard! Man, that was a nerve wracking drive.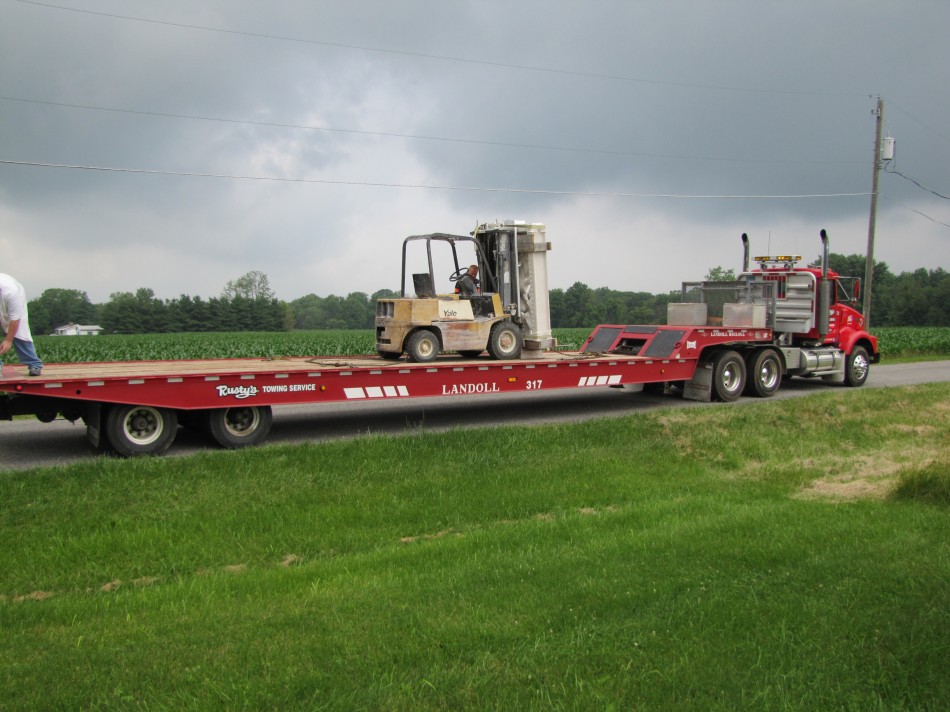 The truck followed me in my smaller truck with the tools, etc., so I couldn't see the piece in my rear view.  I hoped I had thought of everything that could go wrong and covered for it.