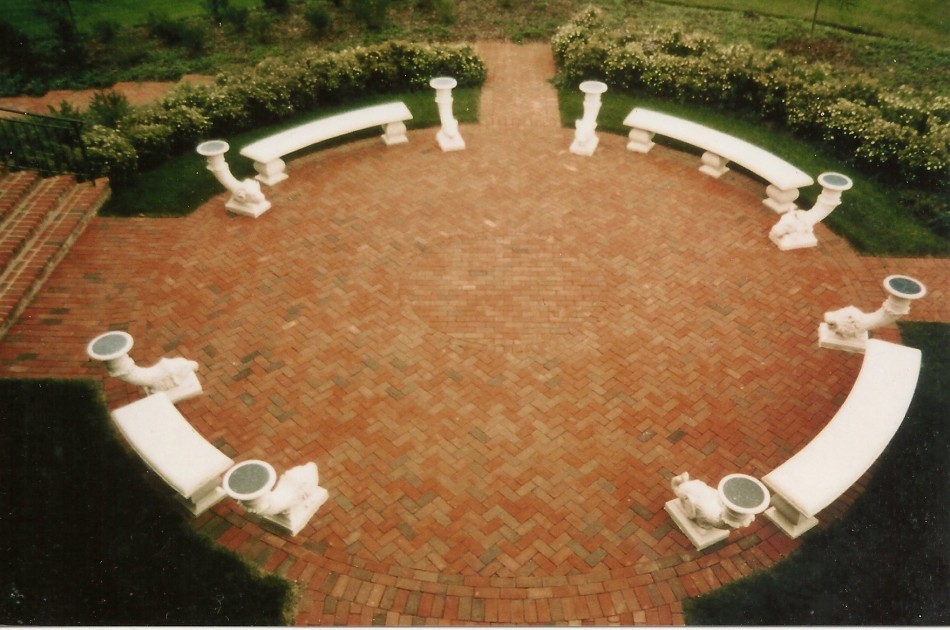 This patio of Rhyton Tables is one of my earliest large commissions, and it was a blast to explore. Each piece was left to me to conceive, but each was carved by Matthew Palmer. Matthew started working with me when he was nineteen. This was a few years into our association. He's only gone beyond since. Google him, for a good view… Mathew Gray Palmer.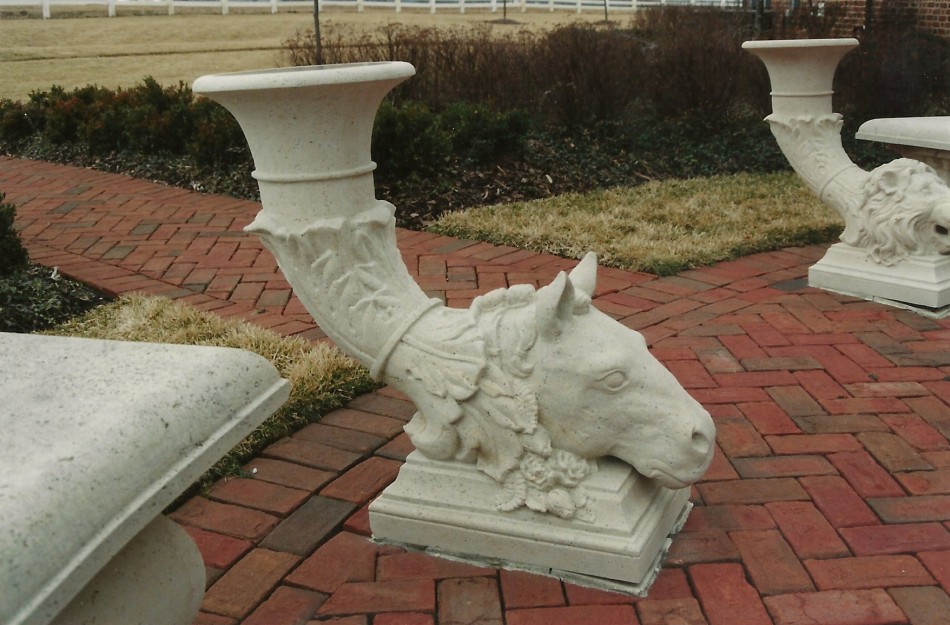 This was based on Frank Sinatra's version of "the Days of Wine and Roses."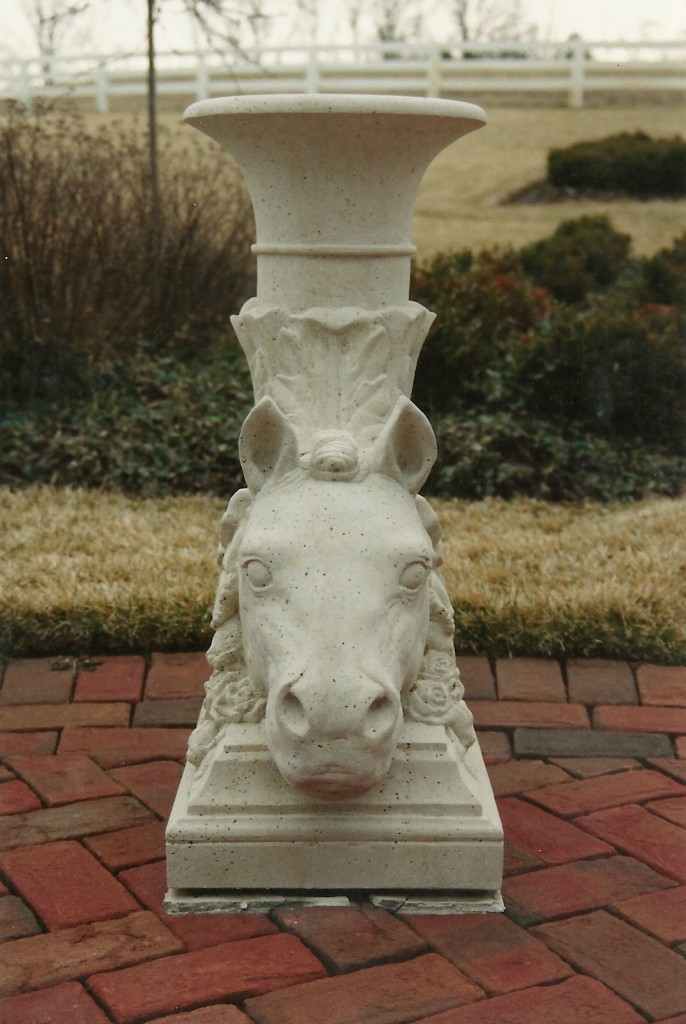 I've been lucky enough to have seen this in the winter, covered in snow, the eyes just peaking out… very cool. Too bad I didn't have my camera.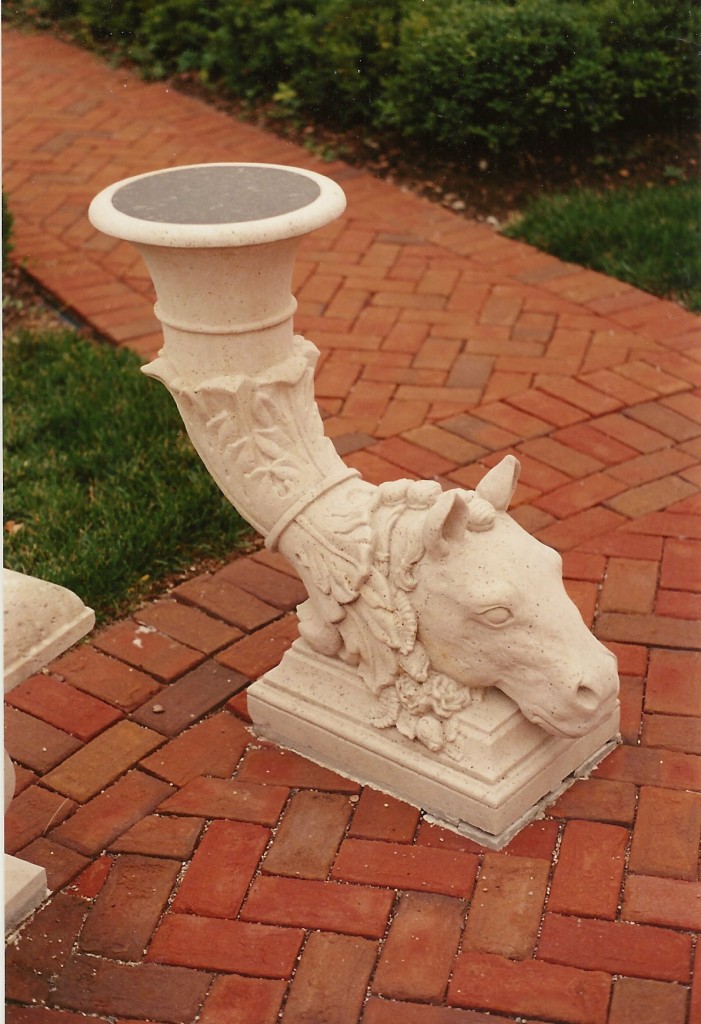 The patio was dry laid and sank, and the mortar has cracked and fallen out. The patio was stabilized and that problem was fixed.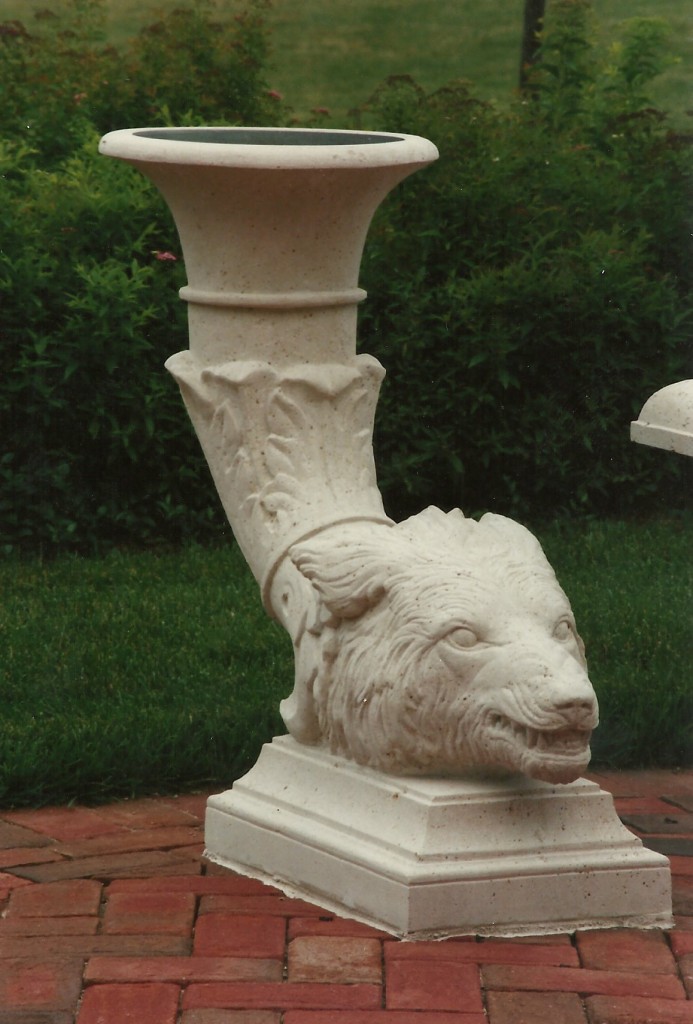 The wolf. The original North American bad ass.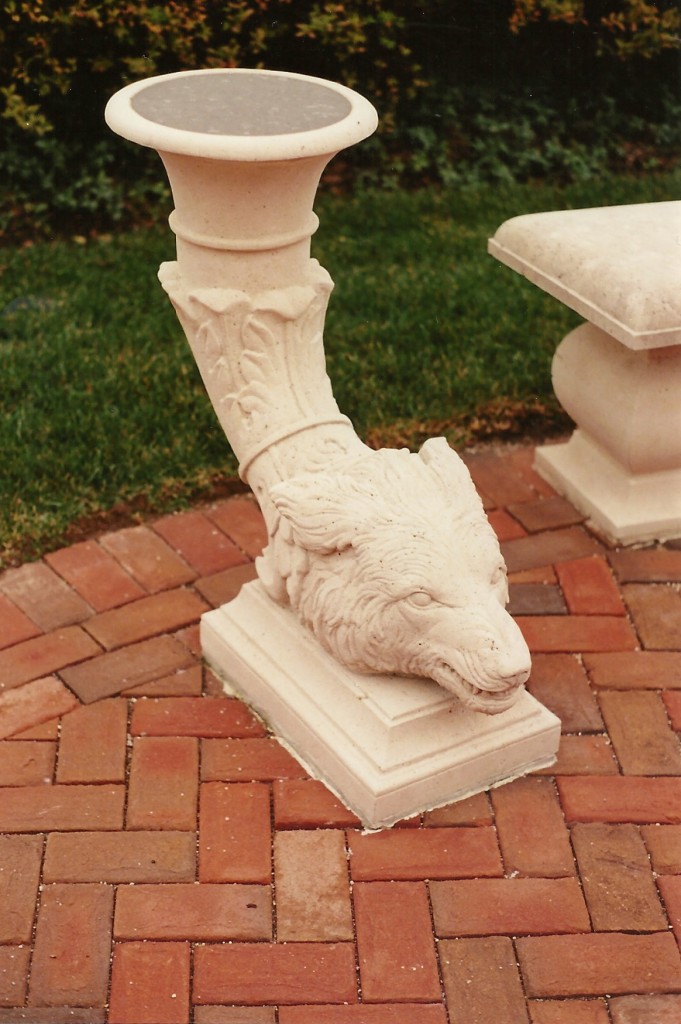 Seen from above. Growl, growl.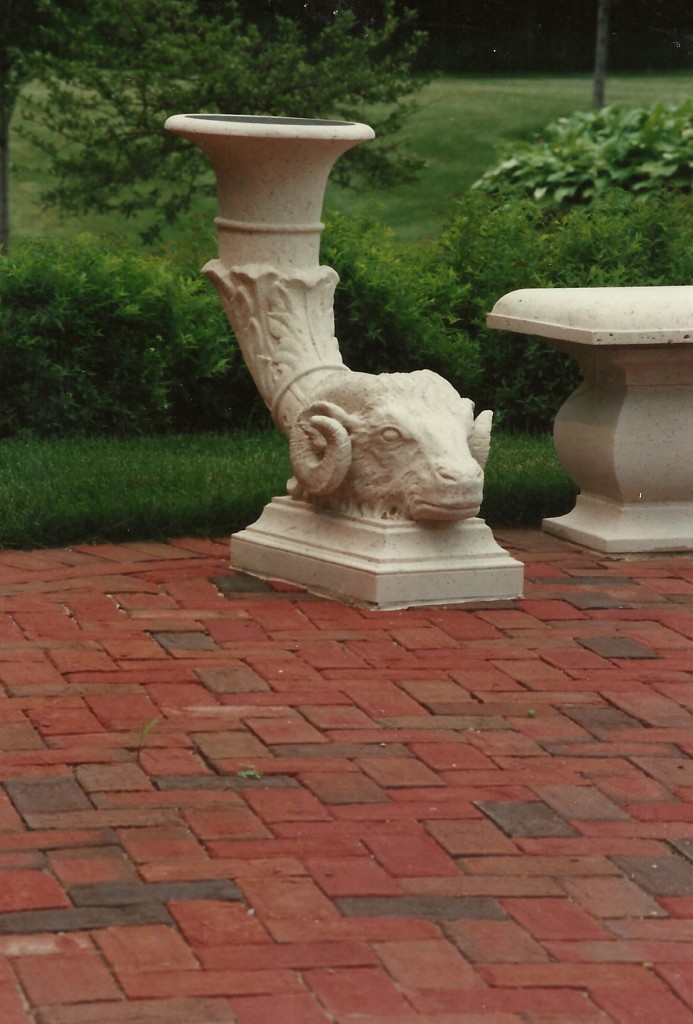 Mr Ram, yer lips seem a bit too tight… lighten up man! It can't be that bad!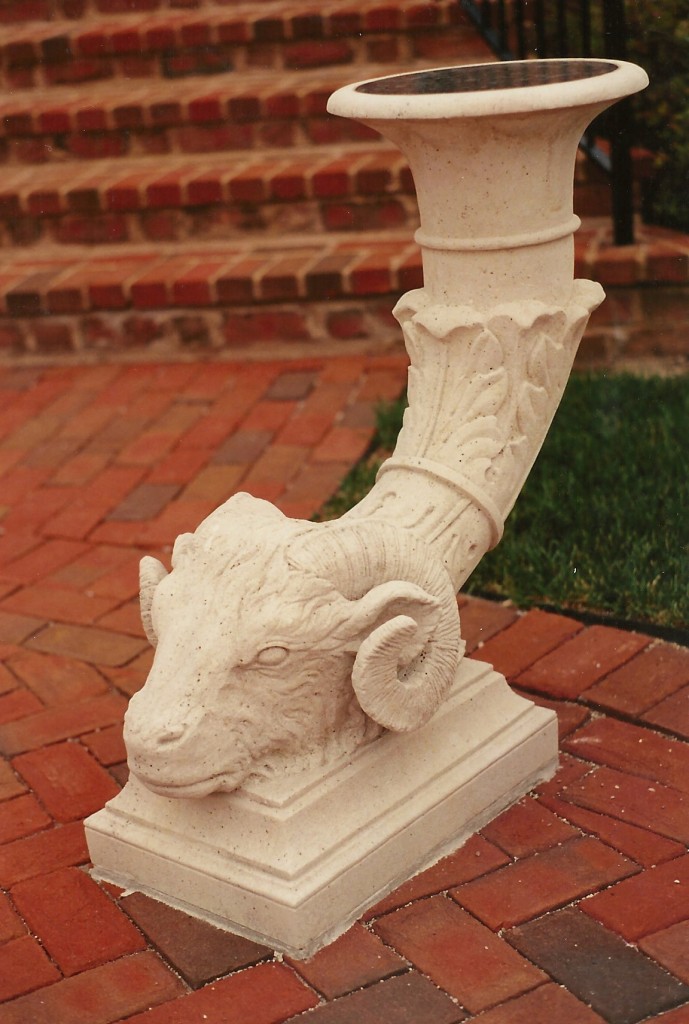 Maybe if somebody put bird food on his head…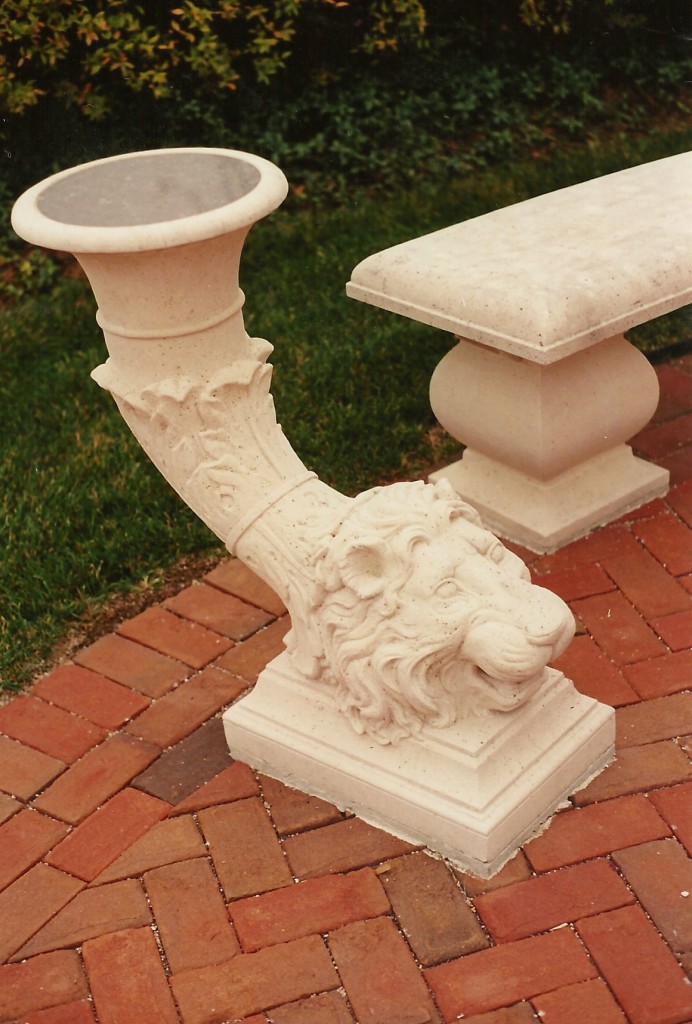 Which made the lion laugh and laugh, all laughingly.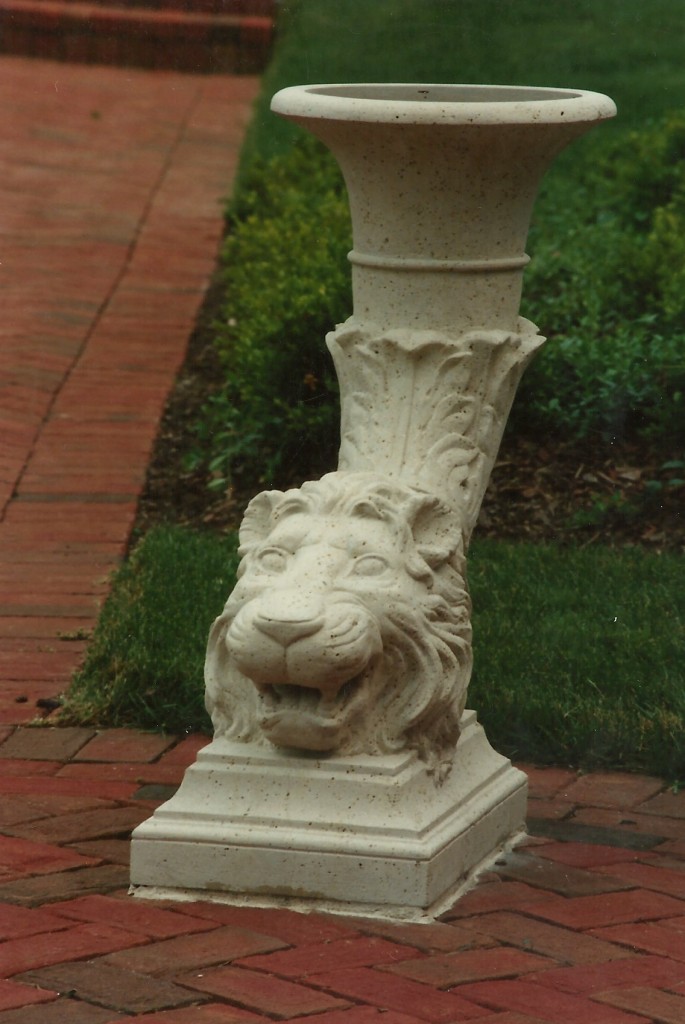 And the lion never sleeps, not even tonight.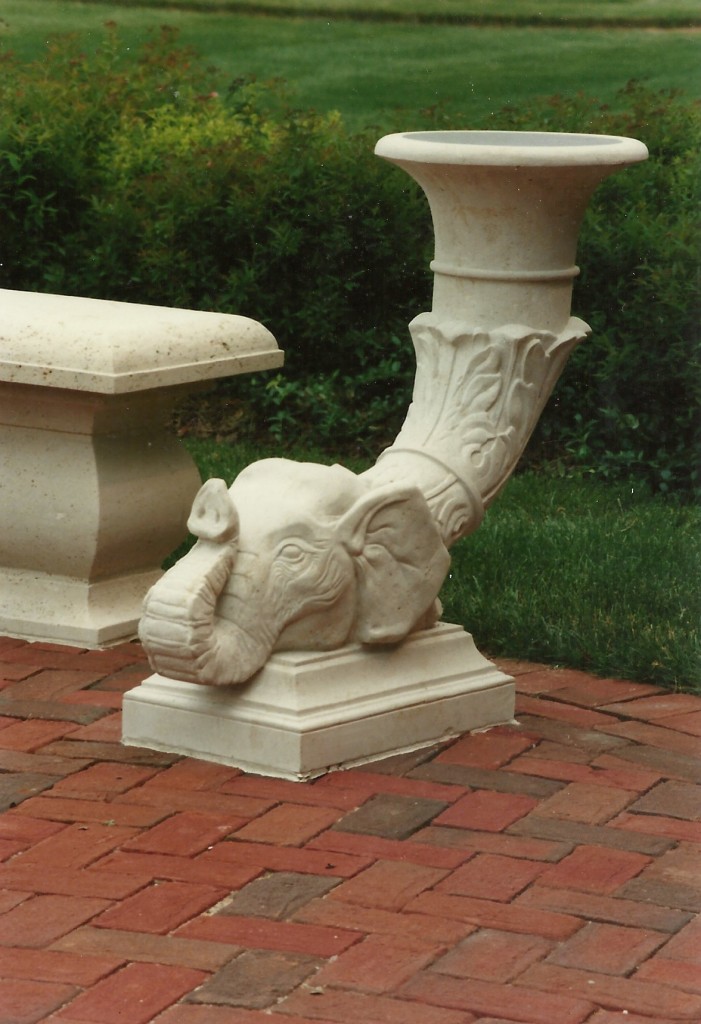 But… the elephant never forgets. Not even when confronted with a laughing lion.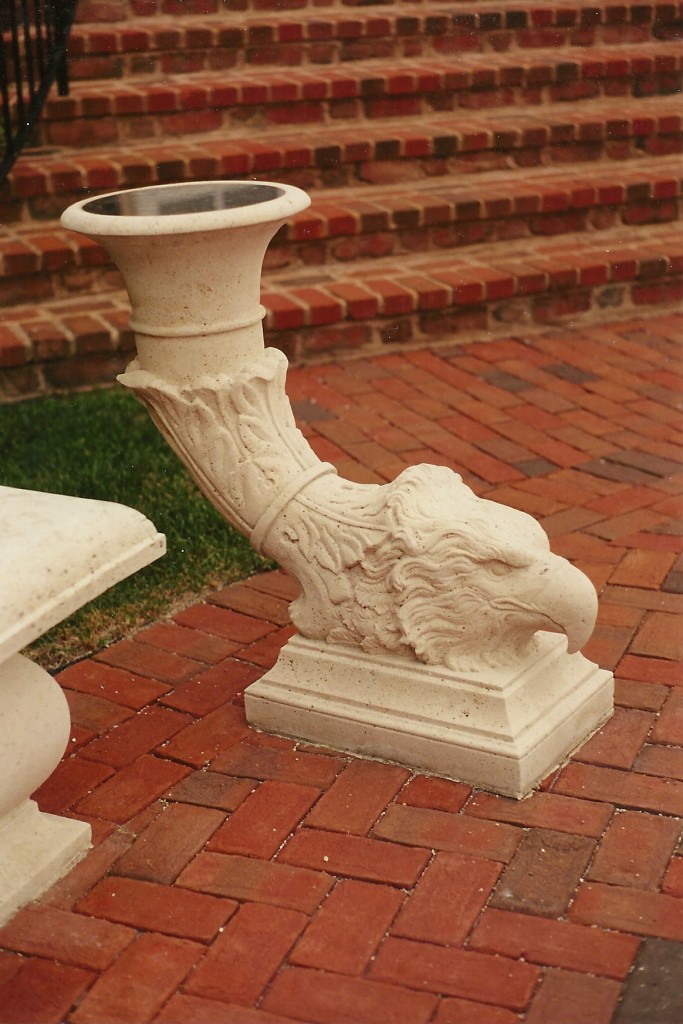 All American is the great eagle, all grand and with power due. put your dink on that on a sunny day, why don't you?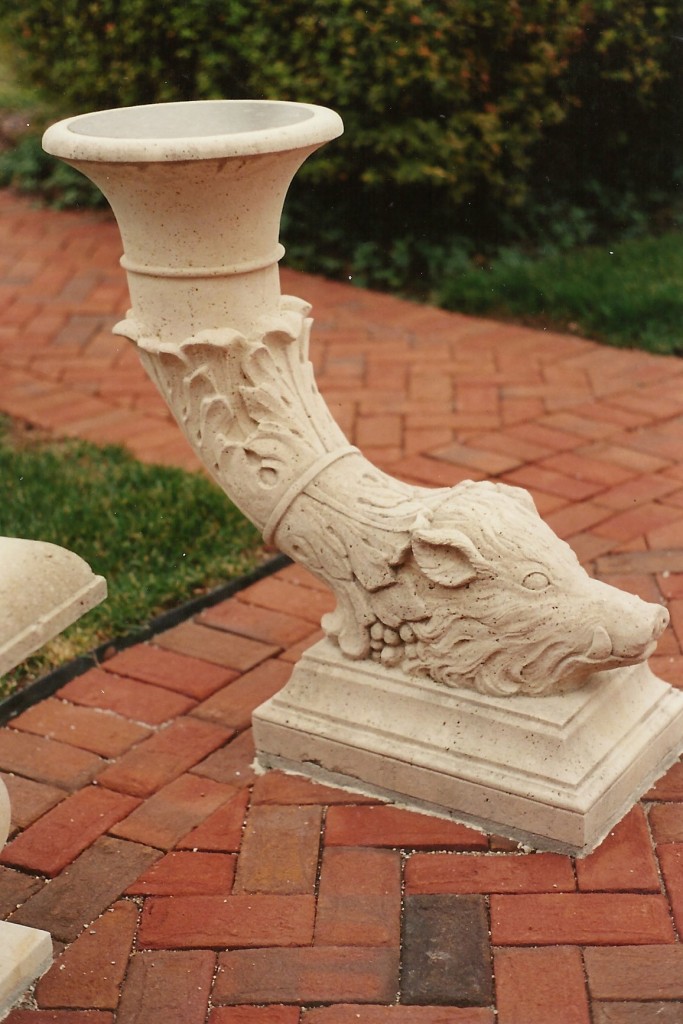 Unless ya wanna be a wart hog. Little beady eyes is they, the nasty things.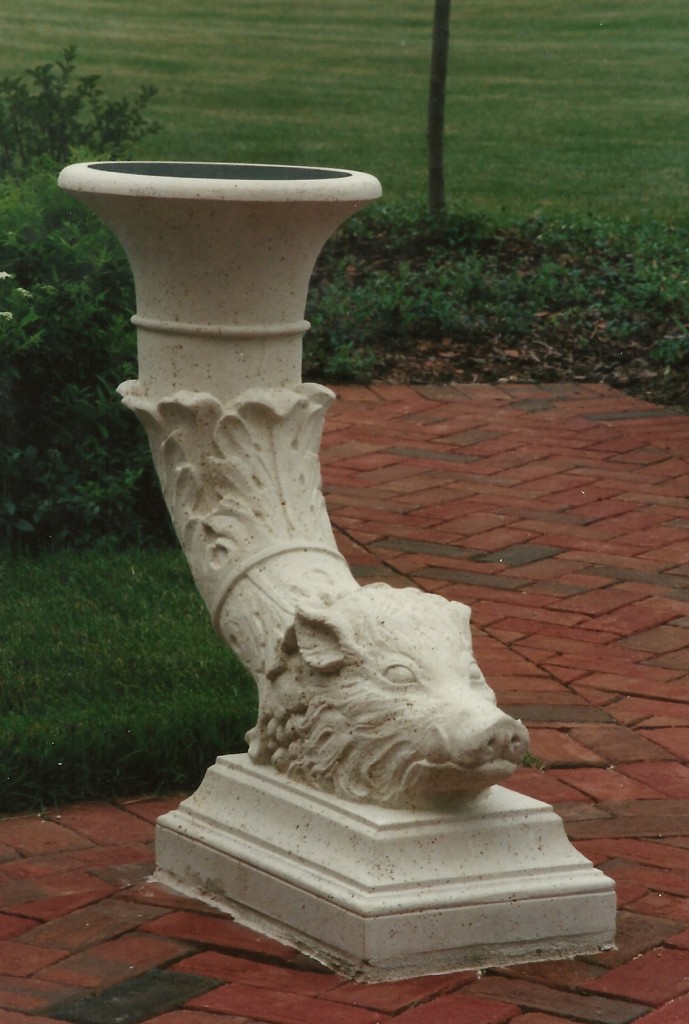 I hope the kids of the owners of these cool end tables and benches did maximum cool things for Halloween. I bet they did- they're cool kids. Probably grown ups now. Damn.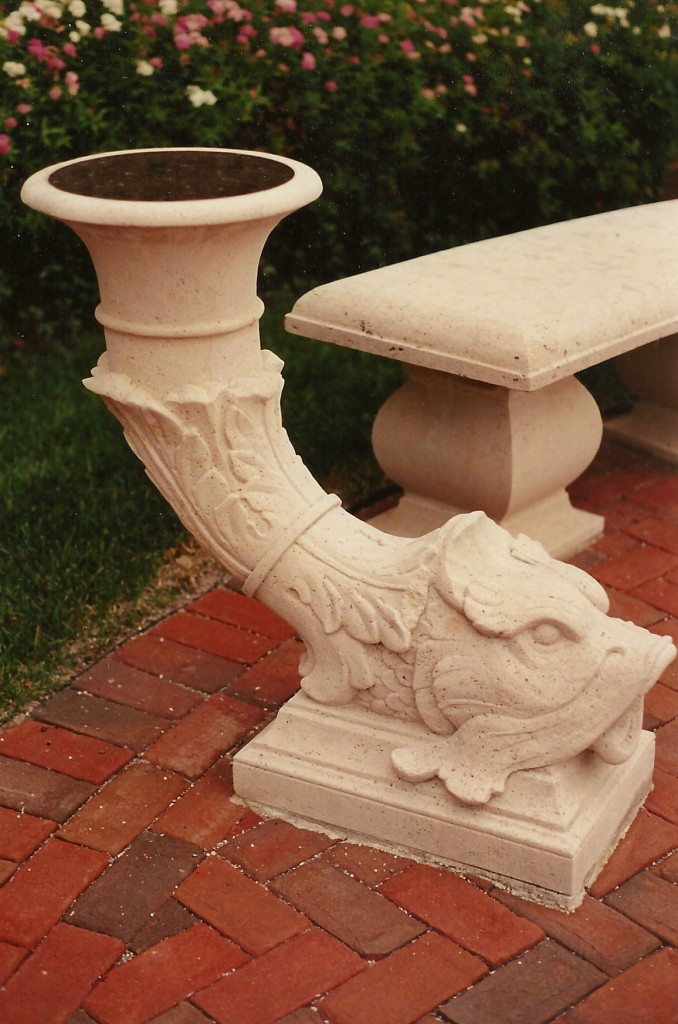 Hay Mr. Fish your mouth is gonna dry up if you don't shut it. Cool flappers!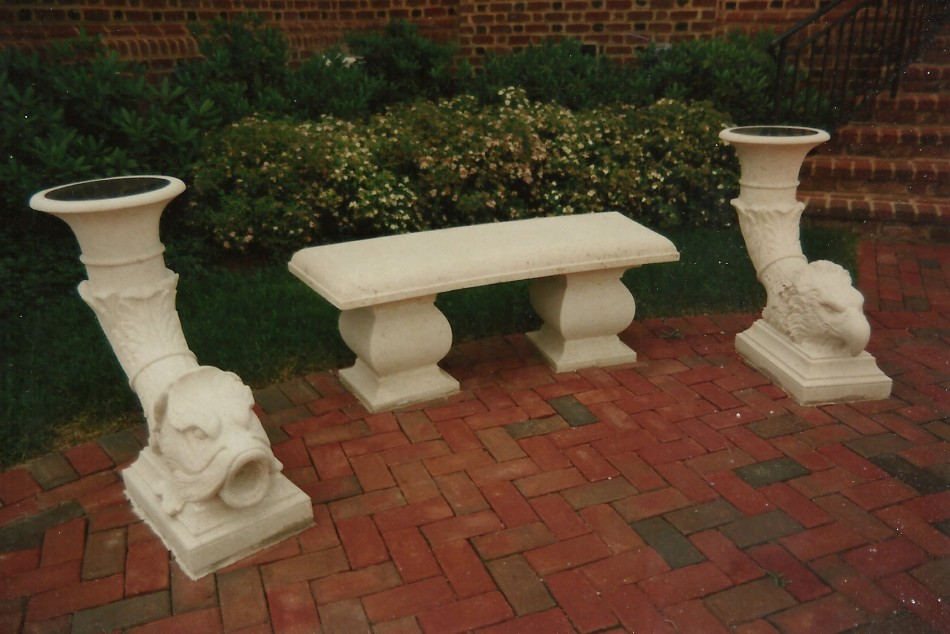 Seriously… fish breath is not on the menu tonight my friend…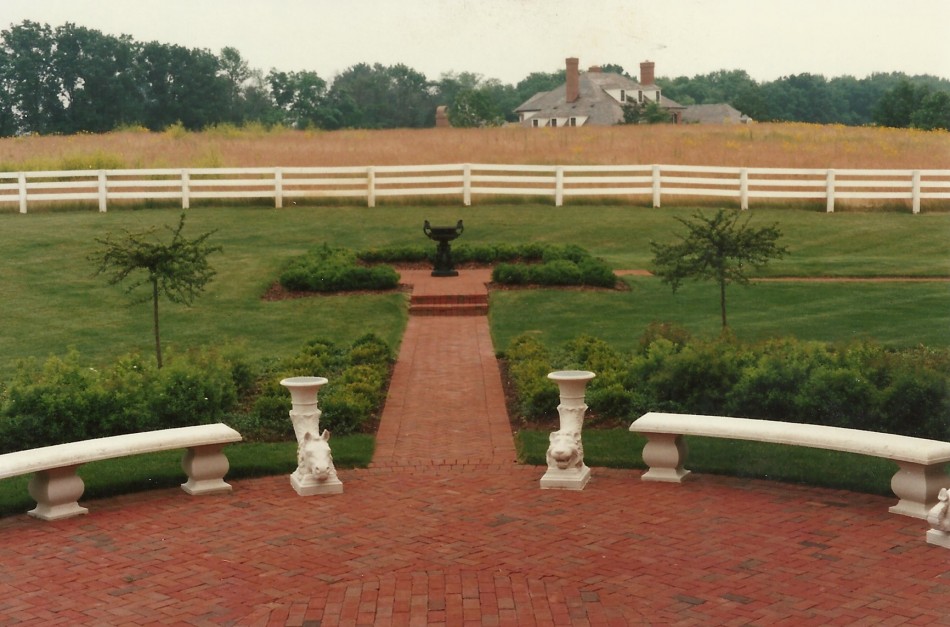 Oh, the view from the porch door. I know my work has been part of this family since the kids were way little. They're now grown and doing well. I am glad to have been part of this family's history.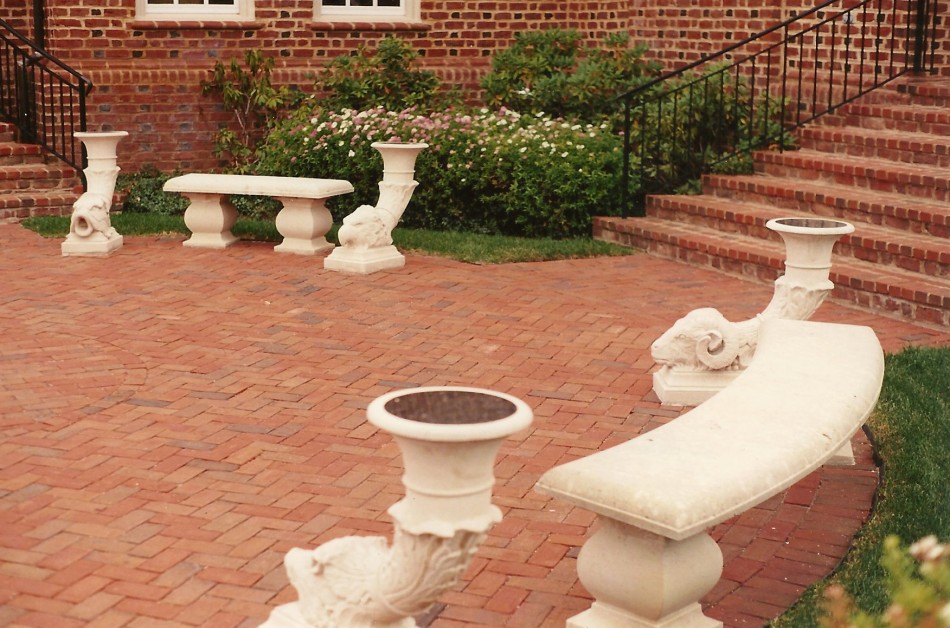 The benches and tables were designed to be family and party friendly, with granite inlaid tops and steel reinforced bench tops.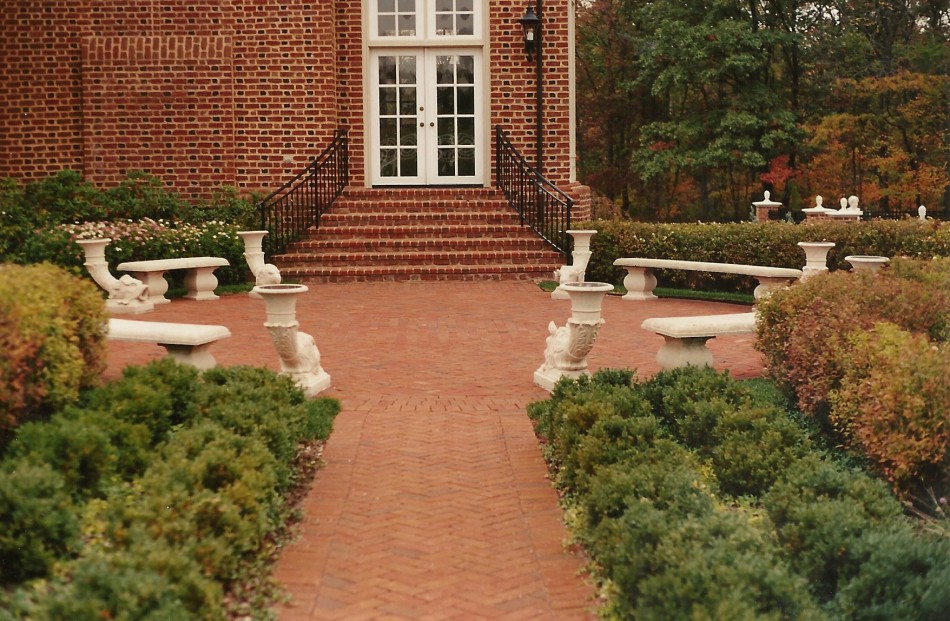 And a wonderful time was had by all.