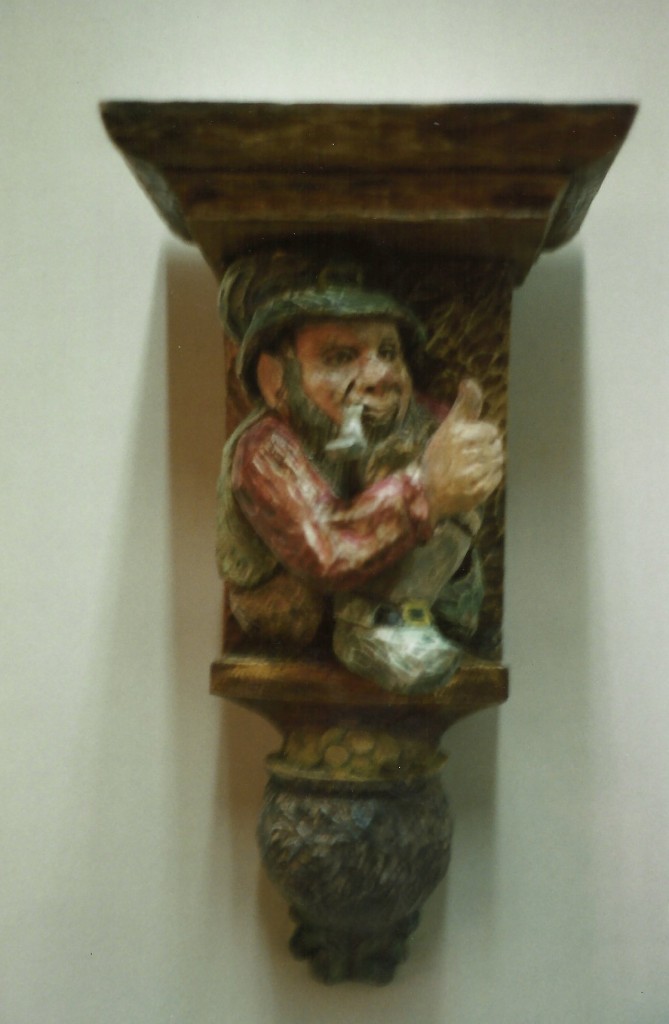 I regret not having better pics. These were made for a bar in Indianapolis through a contractor, and I never saw them installed. I've always enjoyed wood, but haven't had a lot of call for it.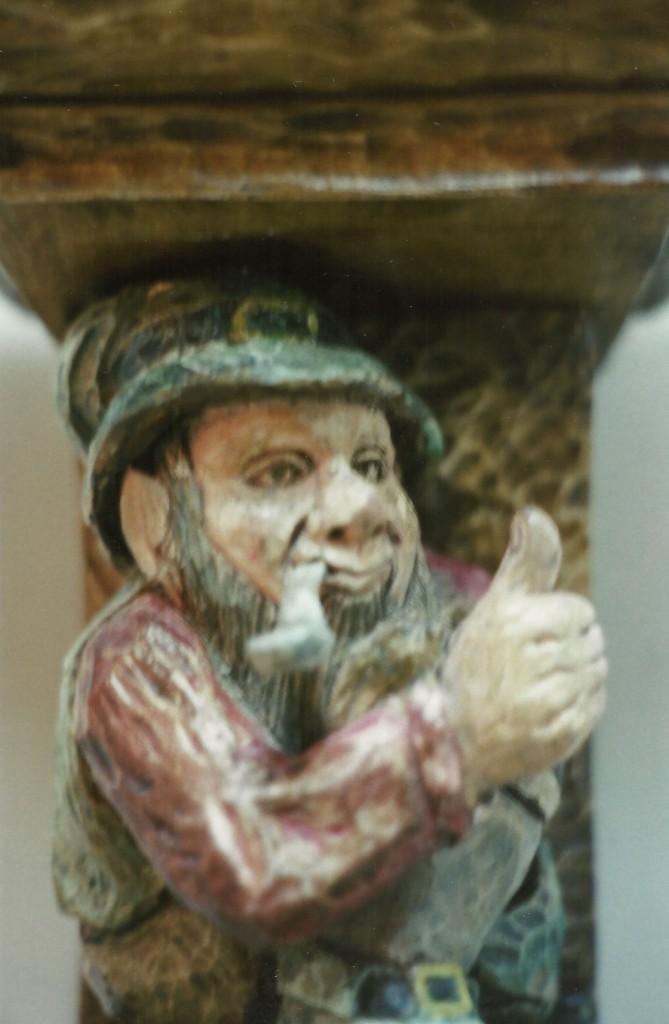 The expressions were key. I imagine leprechauns are pretty mellow.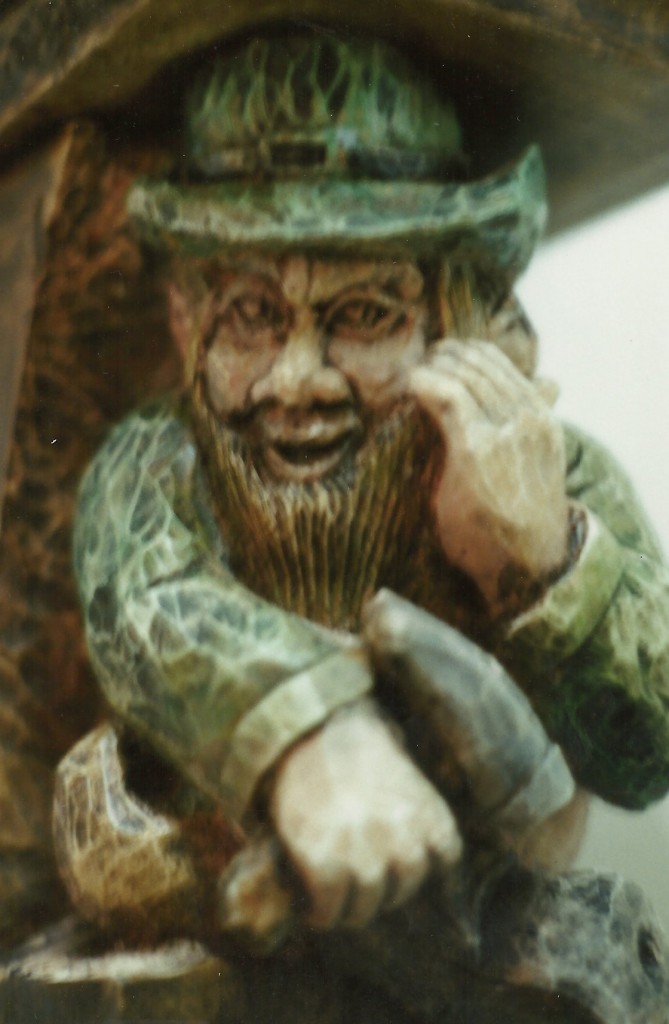 I can't remember why this guy had a hammer. I'm sure I had a reason at the time.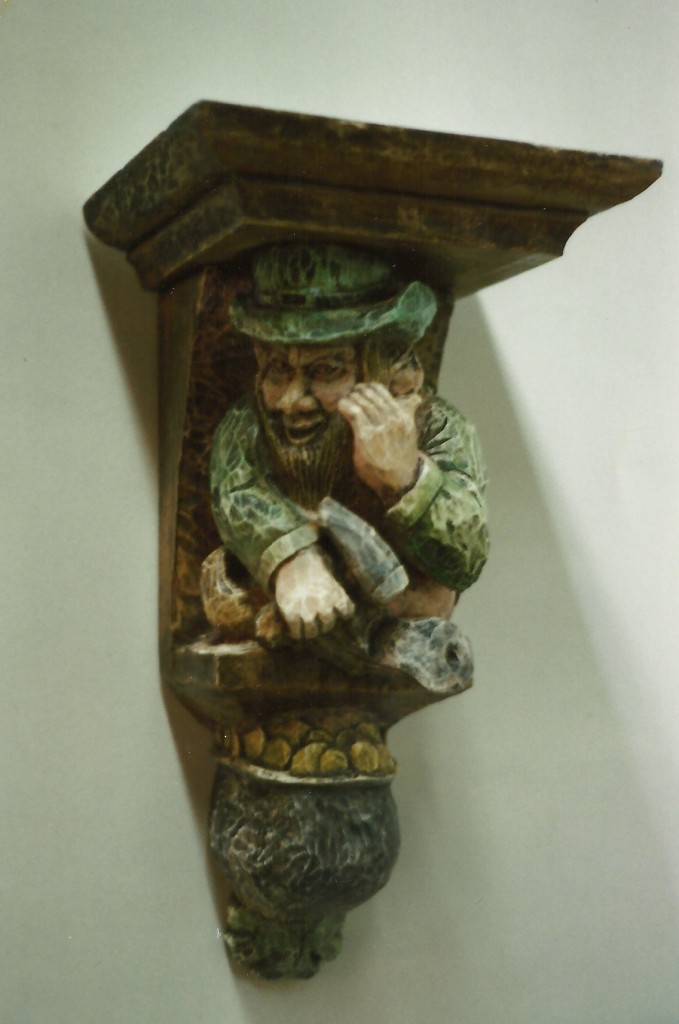 One piece of wood. I wish somebody else would ask for a pair.