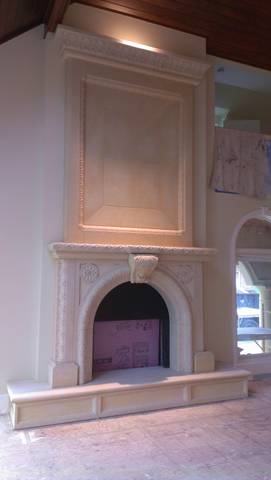 This beautiful fireplace is another collaboration. It was designed by Erik, and he and his assistant Brett did the shaping and cutting, and I did the chisel work.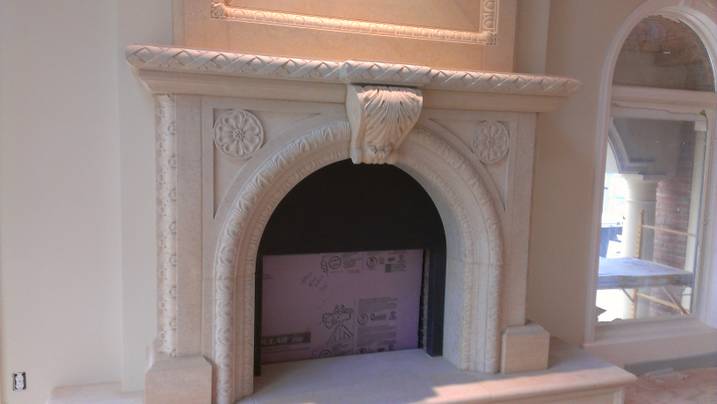 Erik carved the mantle himself, and did a great job. He and Brett did the installation.
This is a very hard limestone, and will last for hundreds of years, no matter the circumstances.
Here I have completed the profiling, and my drawing is on the stone, full size, awaiting approval. The digital camera and the internet are perfect for this level of work.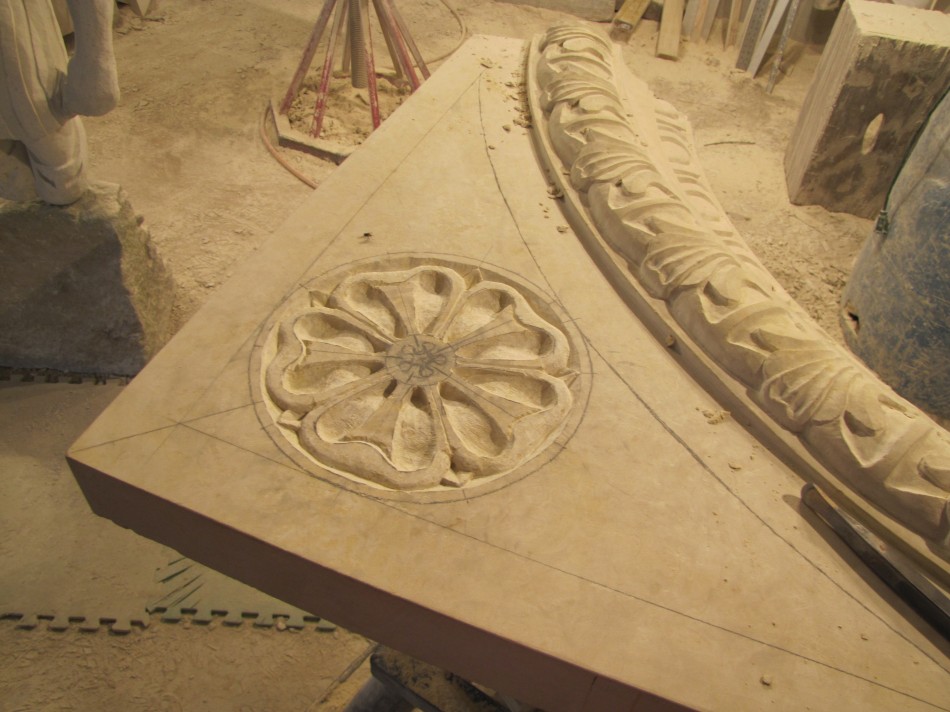 the five petal dogwood doesn't exist in the world, but the four petal version just seemed too simple for this project, so I made a five petal version and just didn't ask questions.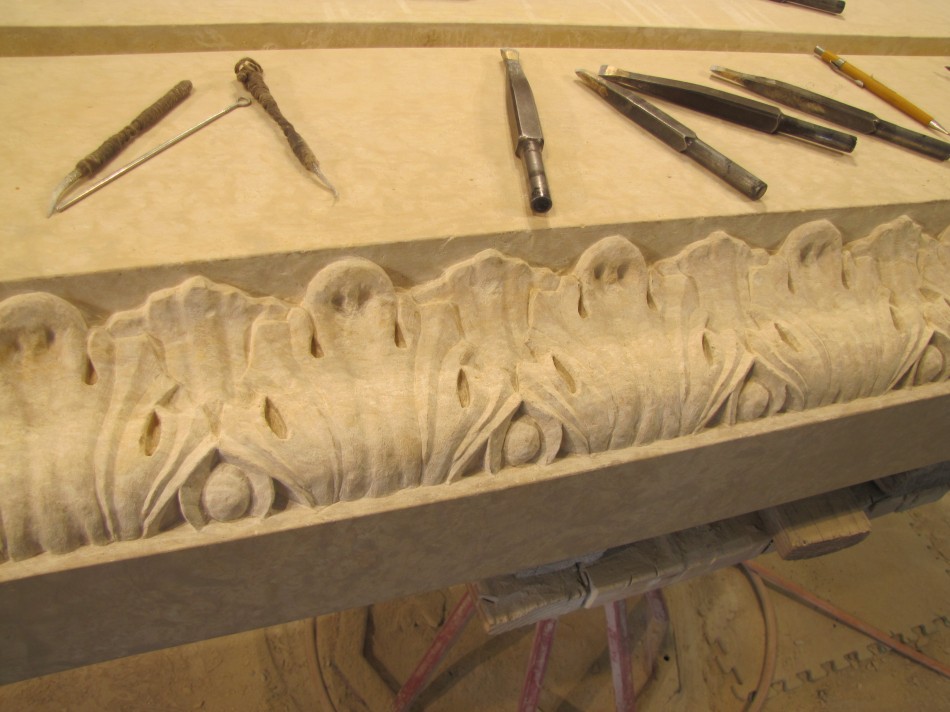 This side panel starts to reveal the veining pattern of this limestone. It is a beautiful and warm yellow/tan in color.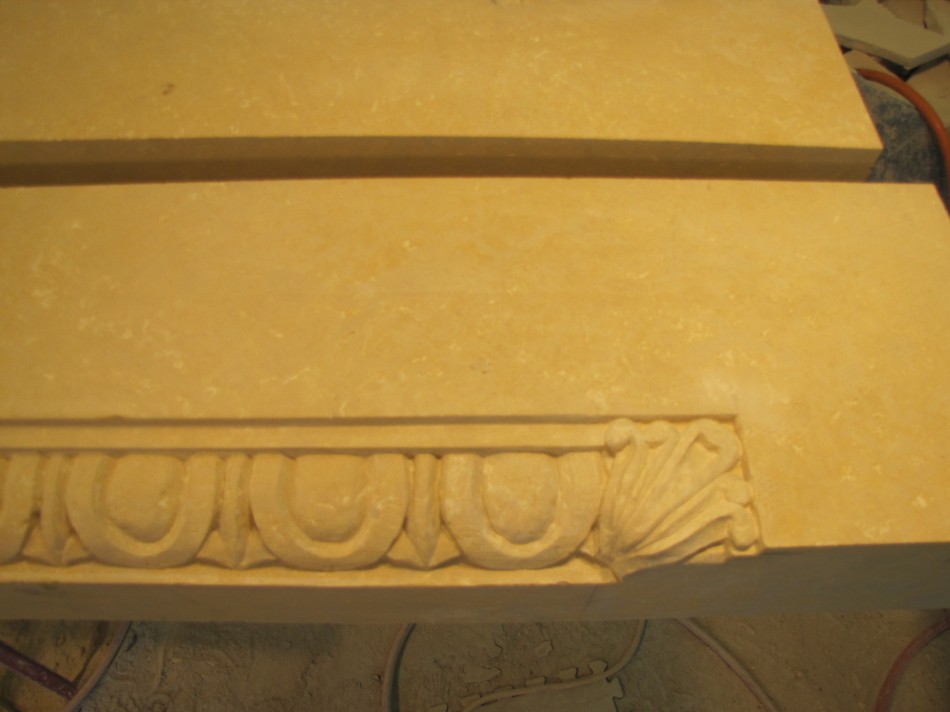 Corners are always a trick. This solution to this situation works well.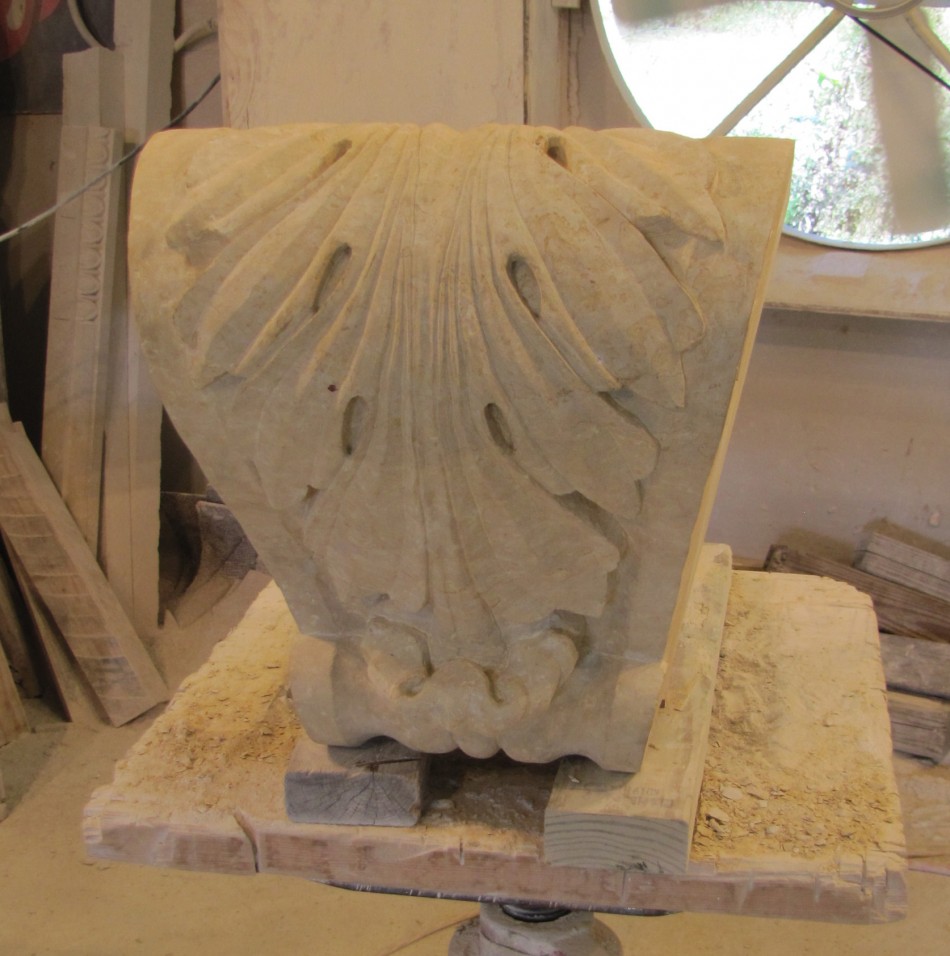 An acanthus keystone is an example of tradition that has centuries of precedent. I hope to have passed along an excellent tradition.