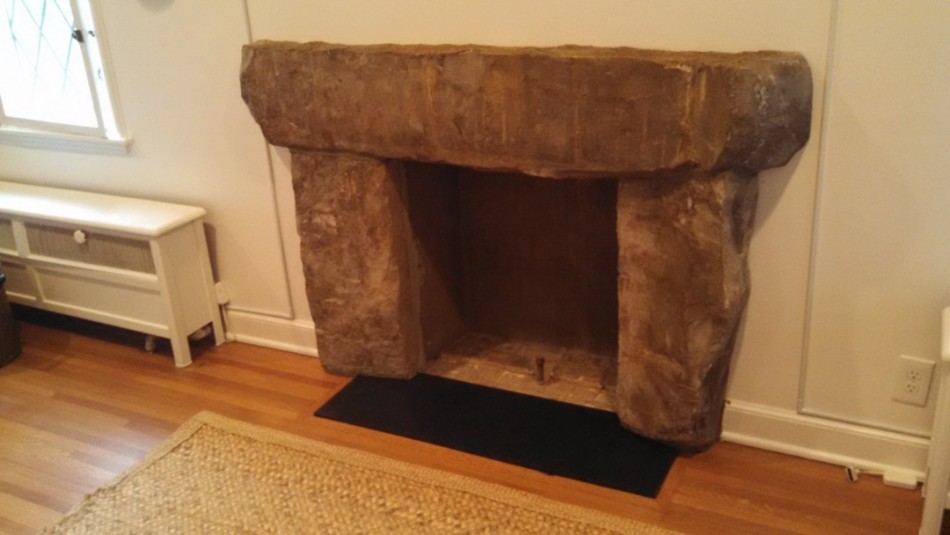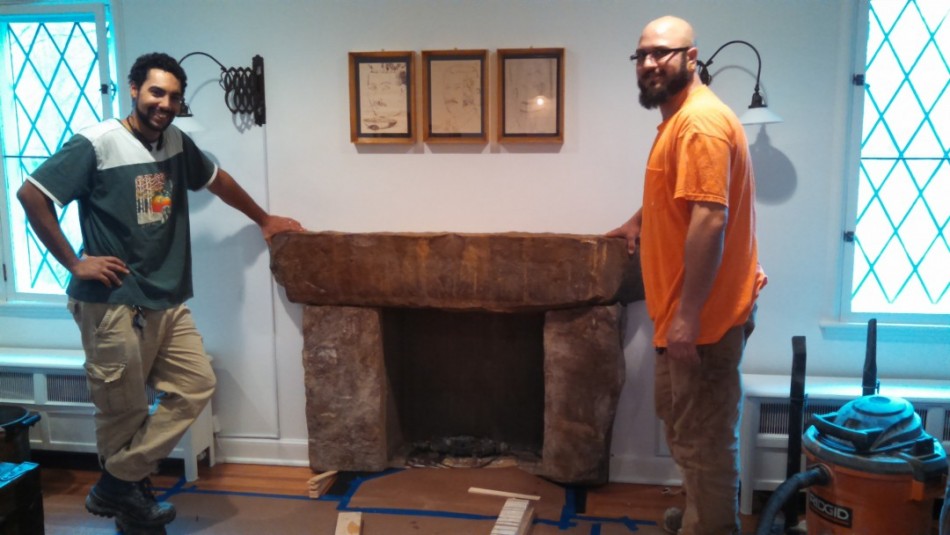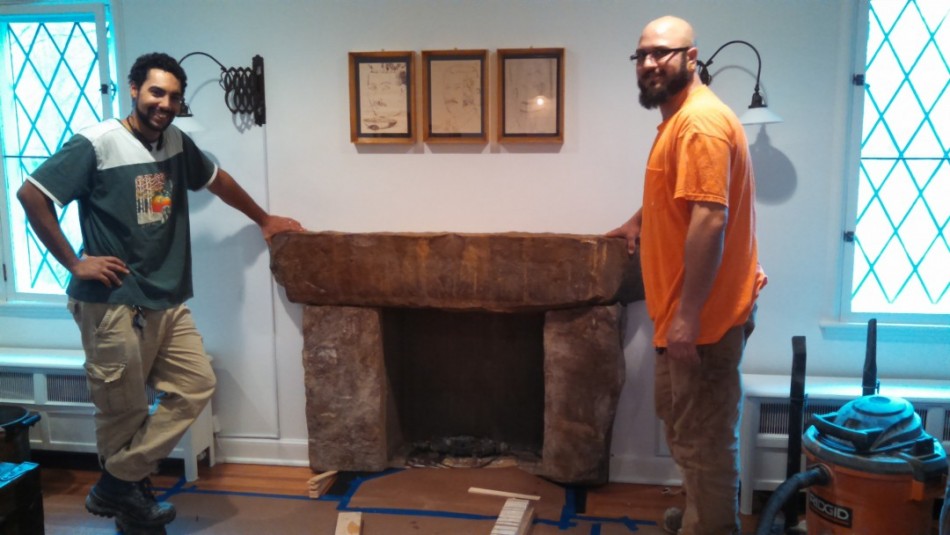 My son Dorian, on the left, and his pal (and mine) Zack, shortly after major macho lifting and carrying up stairs action. Piece is in and looks great.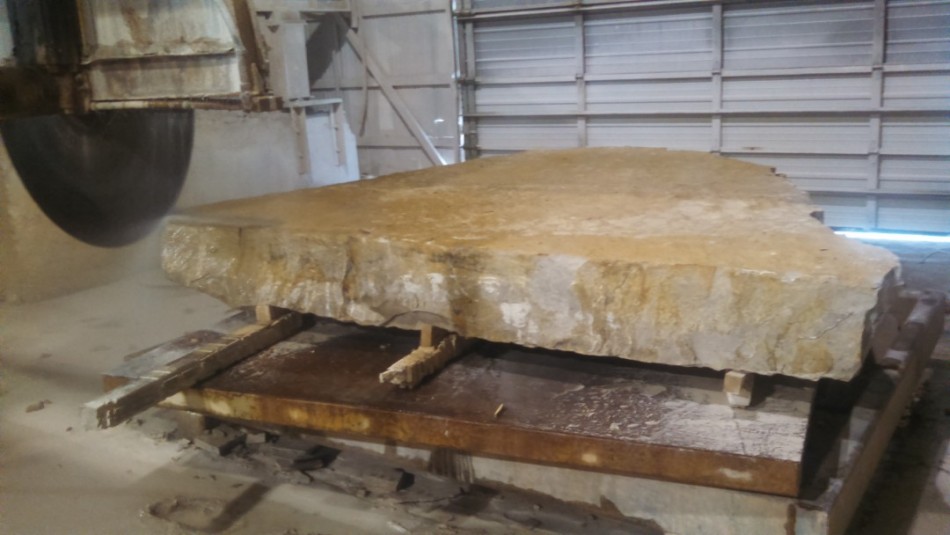 I had the edges of a massisve slab cut off, and used them for the legs and header.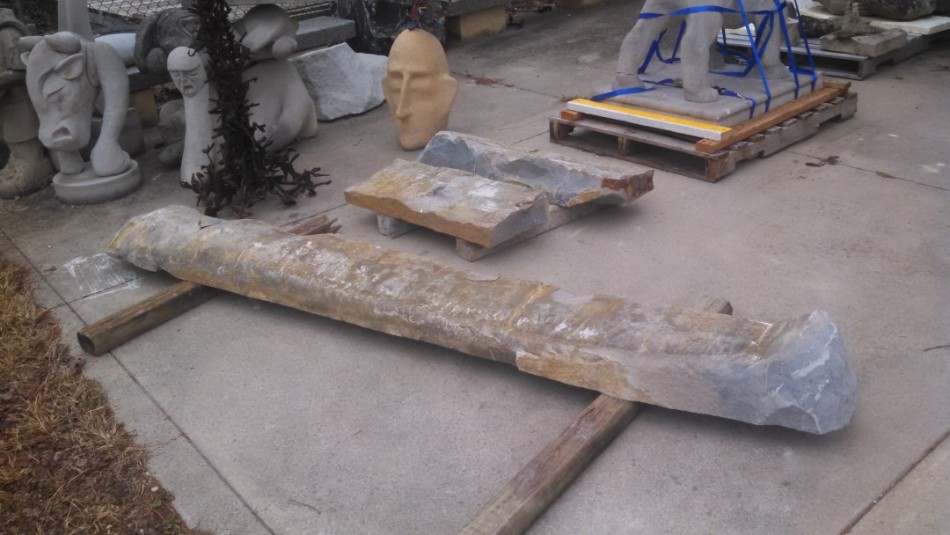 From these edge cuts I took the legs and the header. All came from the same stone.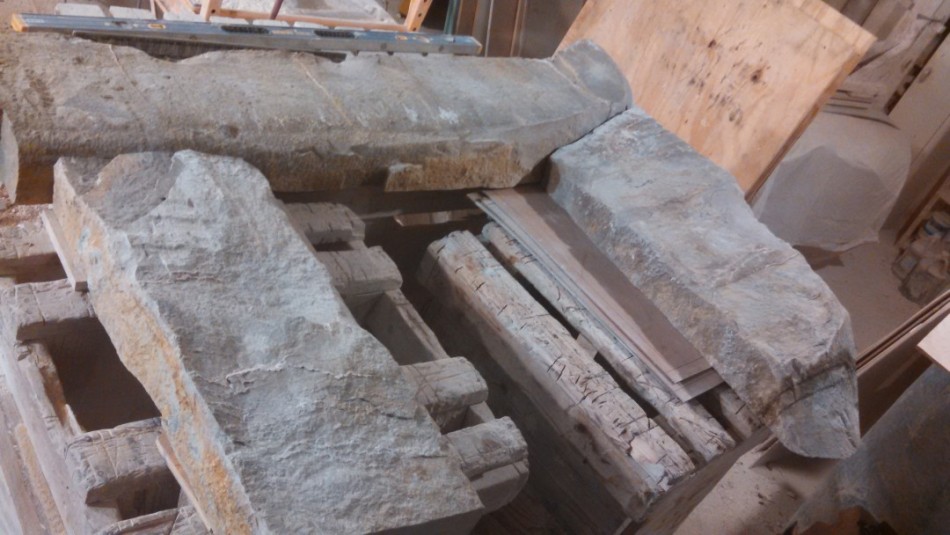 I used dowels as rollers to gently roll the legs up to test their fit against the header.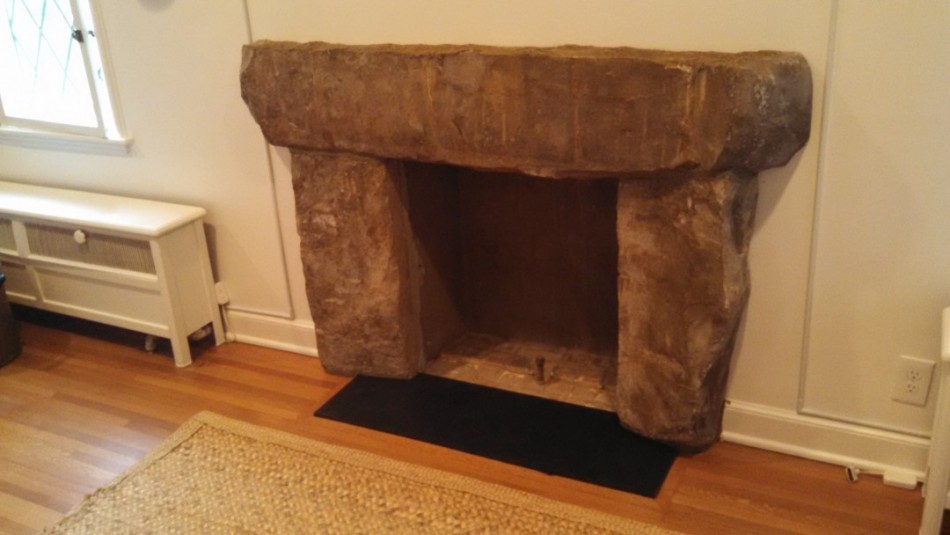 Waiting for the gas insert…
The client will have a gas insert fitted to the firebox so he can have a legal fire in his bedroom. Very cool.