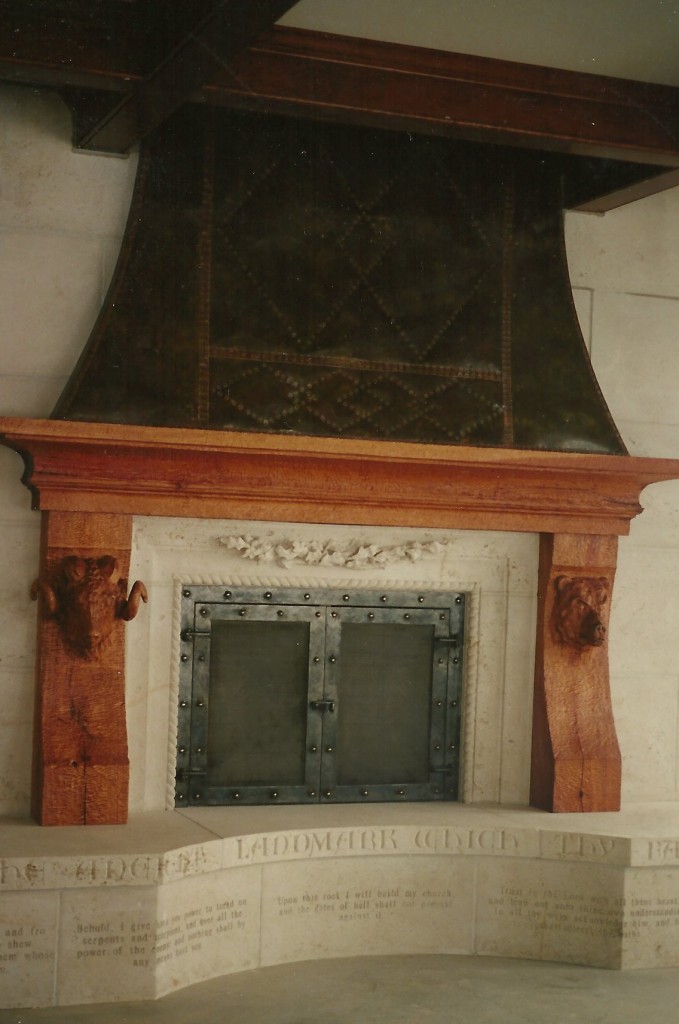 I had a blast working with Mike on his fireplace. He knew what he wanted and together we got the job done. I love collaborating with my clients to get exactly what they want done, done.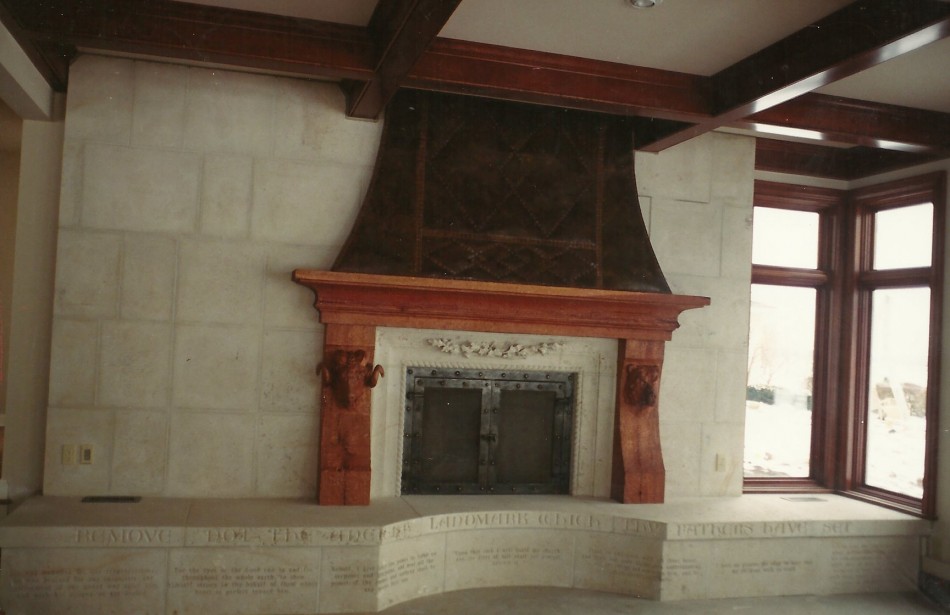 Inside the veneer we hid a time capsule. I gave Mike detailed instructions on how to open it. I love the idea of so many family holidays gathered around, so much goodness invested in my craftsmanship… and then the time capsule. So cool.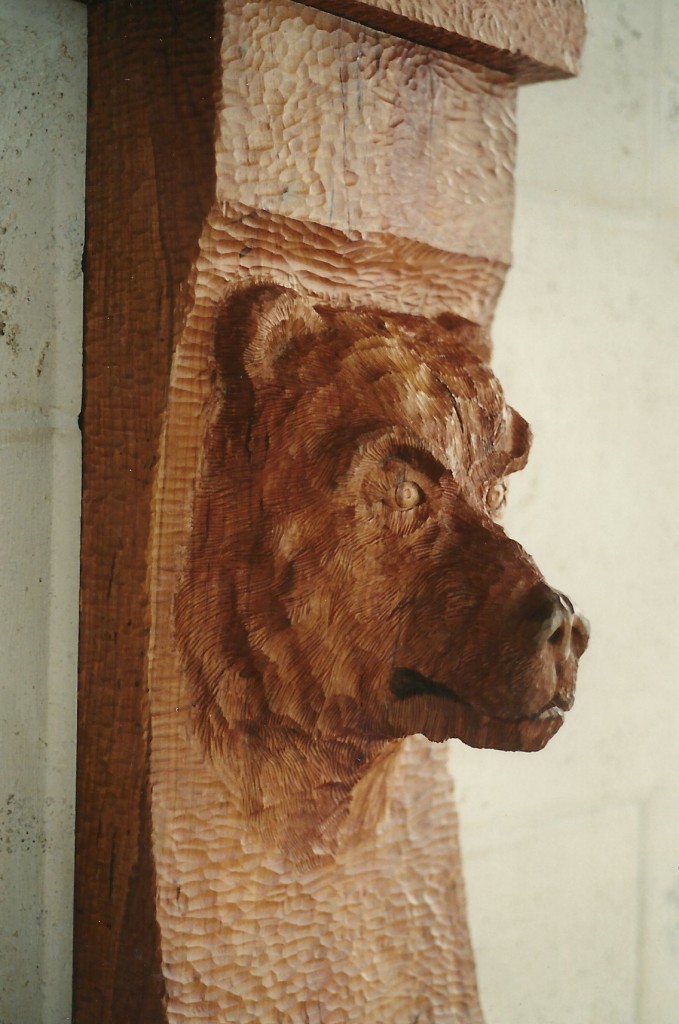 The bear. Quiet, steadfast. Alaska.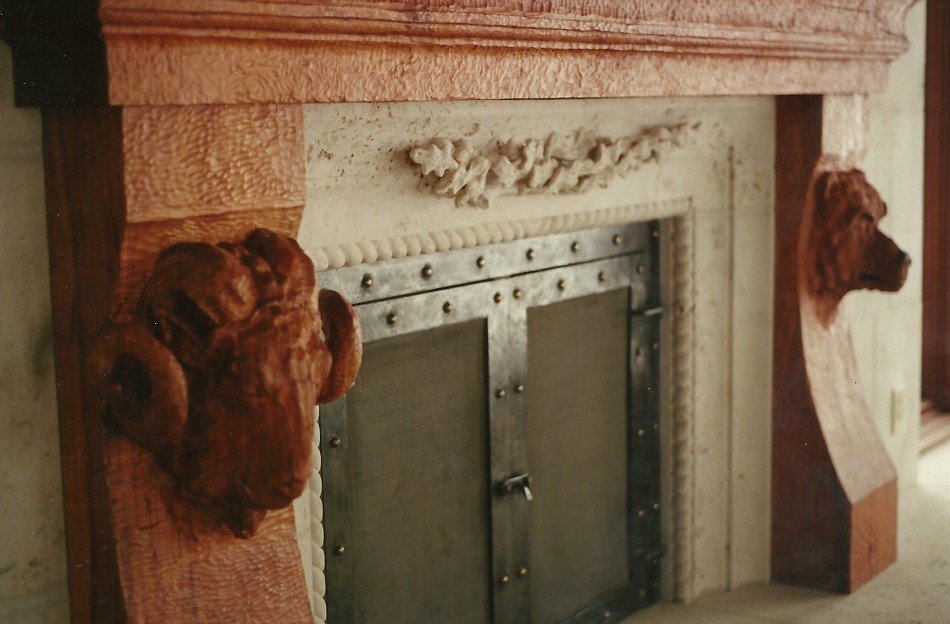 And then the ram. The horns were a blast to carve. Wood grain does funny things (not ha ha funny). This piece held up perfectly.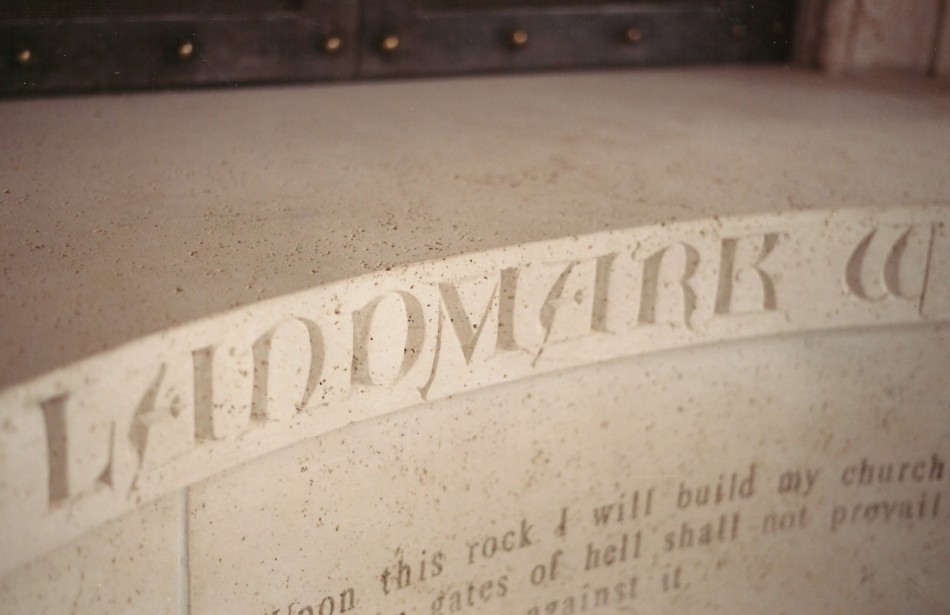 We also designed and fabricated the custom steel grate of the doors. Much better than the flimsy things they sell in the box stores. And here you see a close up of the hand carved lettering, as well as an out of focus pic of the tiny sandblasted lettering.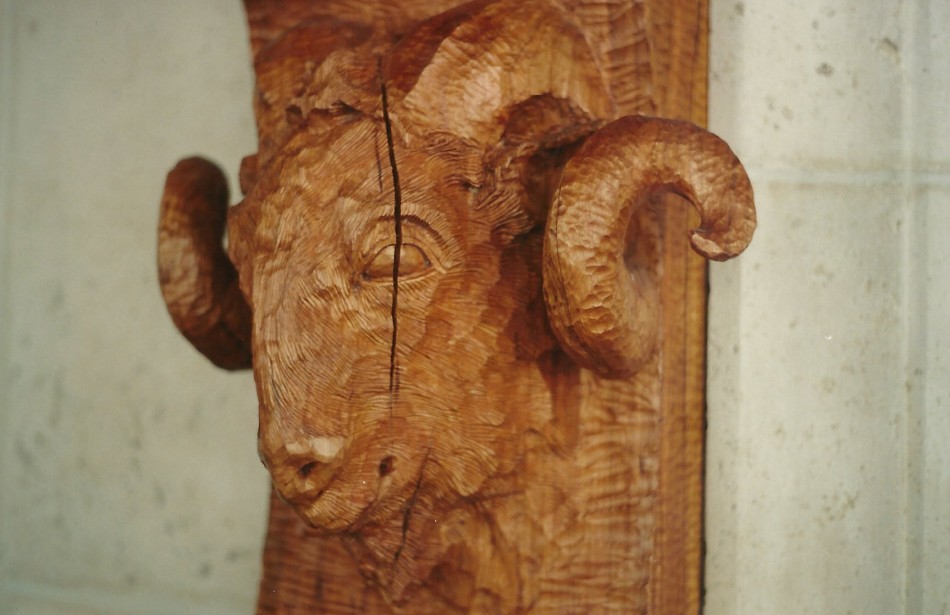 Mountain goat, cherry wood; hand carved by me, Dale Johnson. I am proud of that carving, as well as my bear.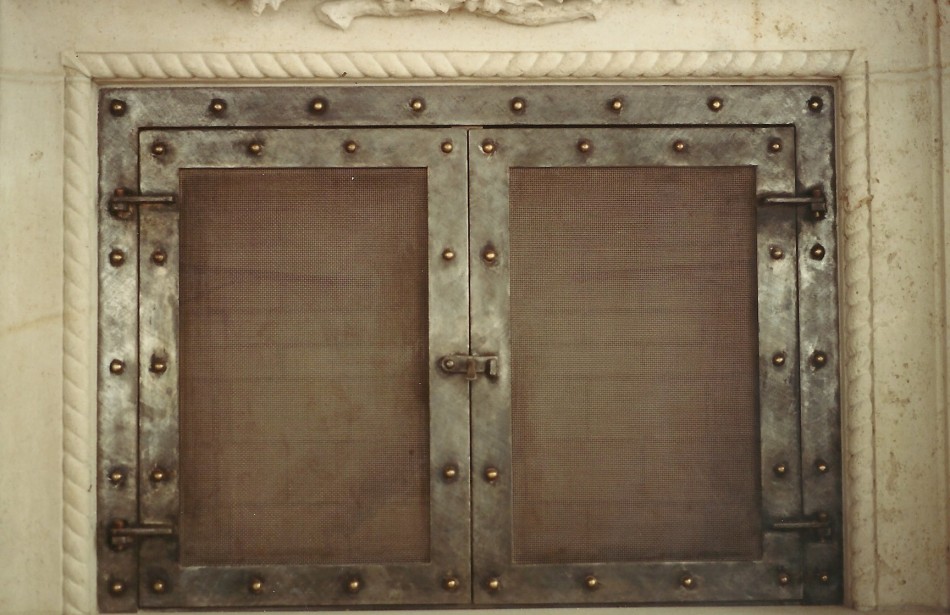 Here is a good shot of our custom made steel fireplace doors, in context. Our doors can be made to fit any size opening.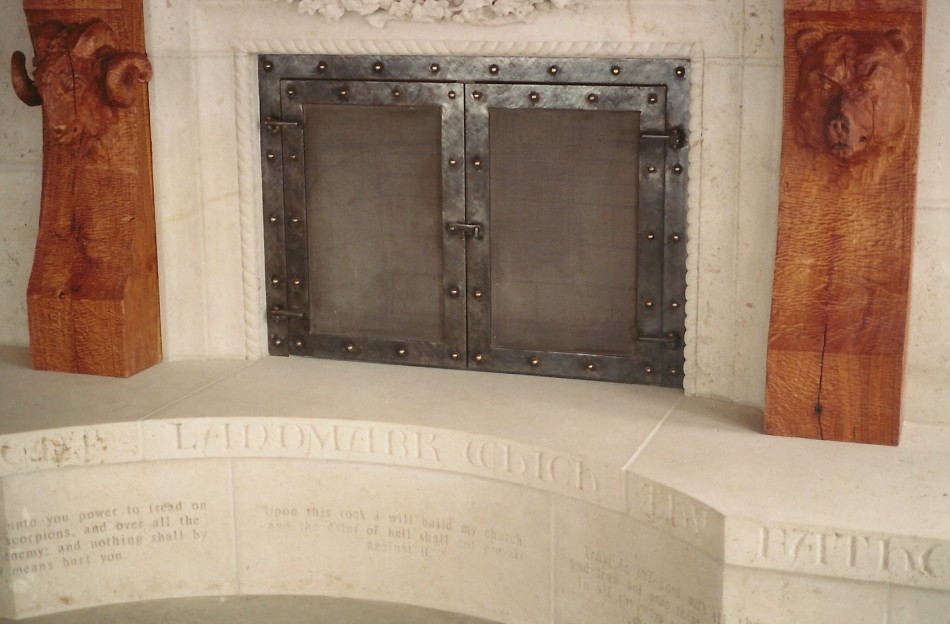 It is a real pleasure to work with a homeowner to help them realize things they didn't even know they could have. I enjoyed very much working with the homeowners to realize their imaginative intuitions on this fireplace, and I am proud to have been part of the collaboration.