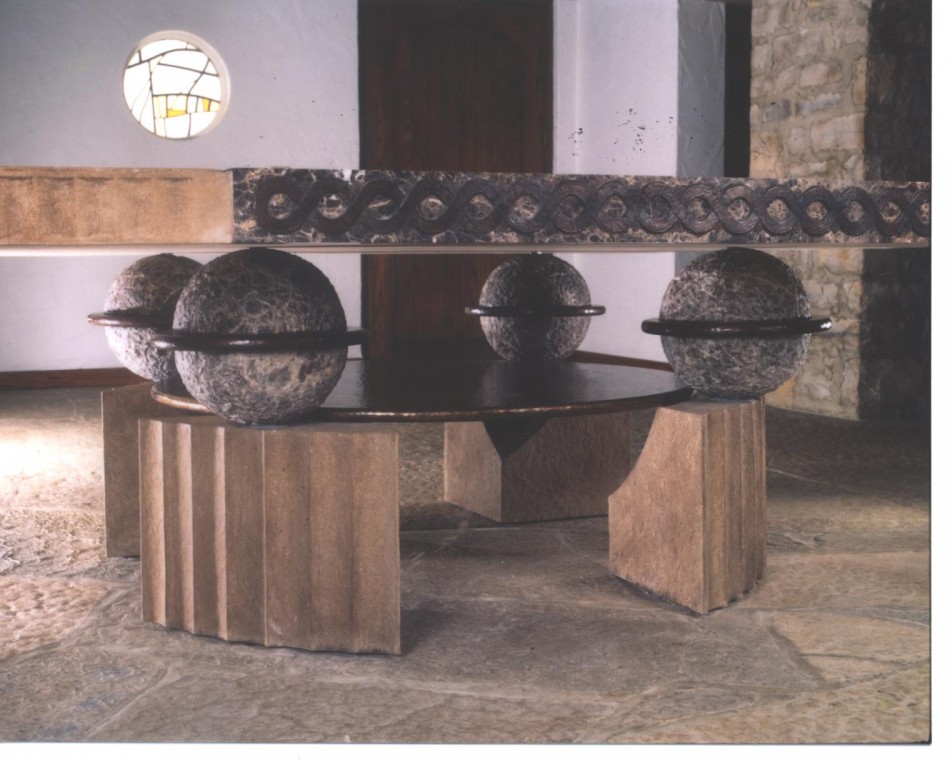 "Design me a table fit for the Devil's kitchen, with a Cole Porter accent", said the client. "If you can do it I'll buy it". Here it is.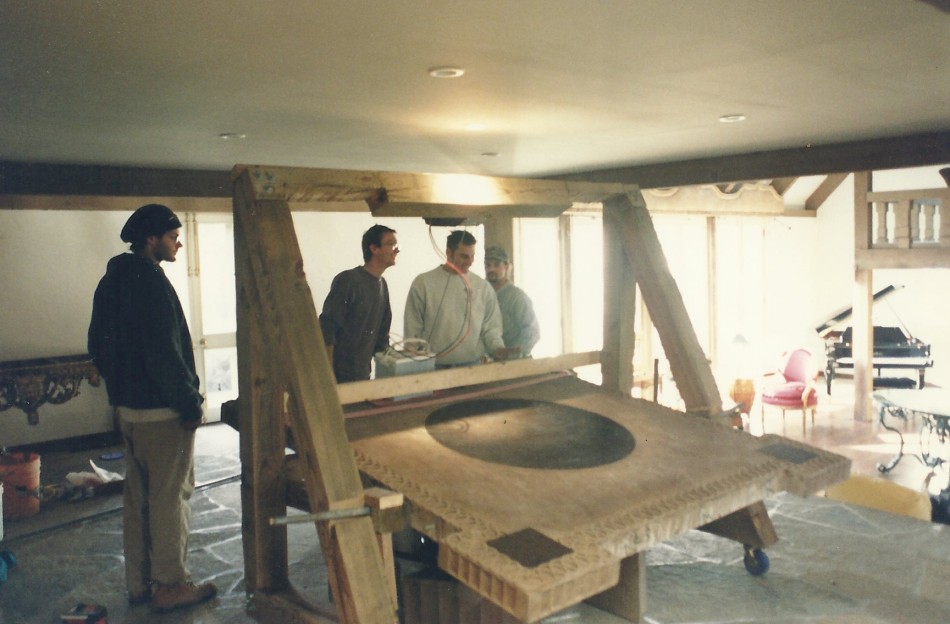 Getting it though the front door was a major effort. It is a 7′ square tp, 4″ thick, and the door was just over big enough to get it in on the hypotenuse. It's a long story, but we brought it in on this gallows, lowered it over the completed base, and then cut the axle pins off and parted with the gallows, the top in place. Plans must be prepared for challenging things.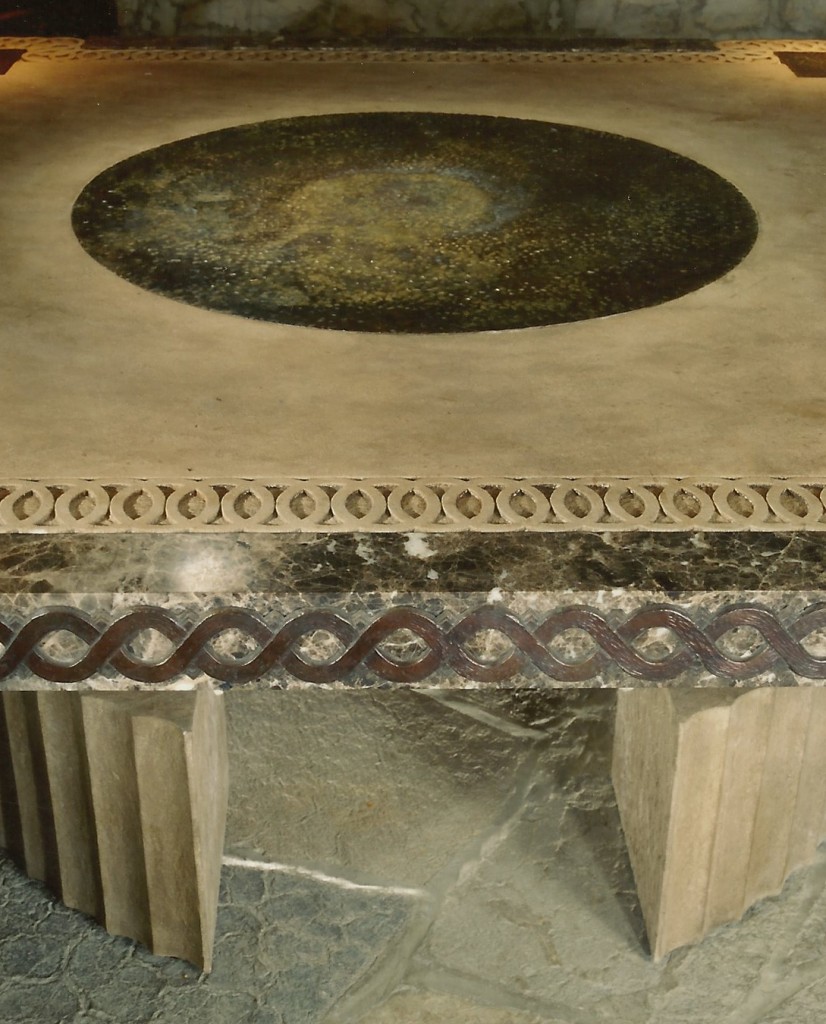 The bronze inlays in the top  and corners are aligned with lights that were installed in the ceiling to add drama. Perfect!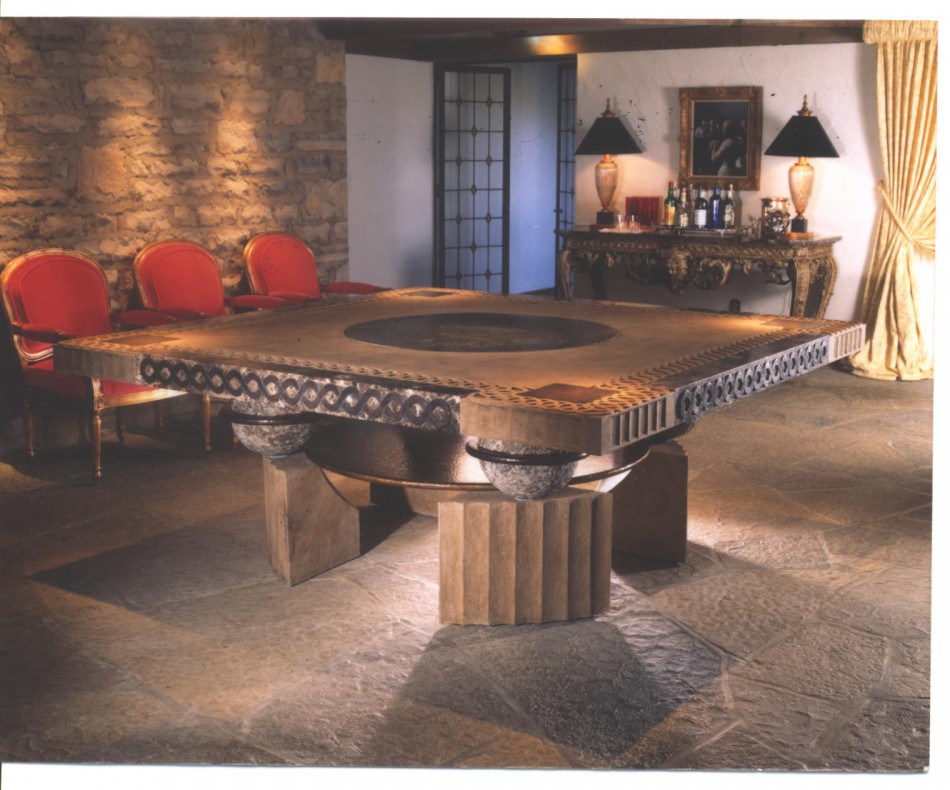 This floor was laid by an absolure master. It is decades old and still perfect. I love being part of this room, and to all who have st around this table for dinner… I hope you liked it.