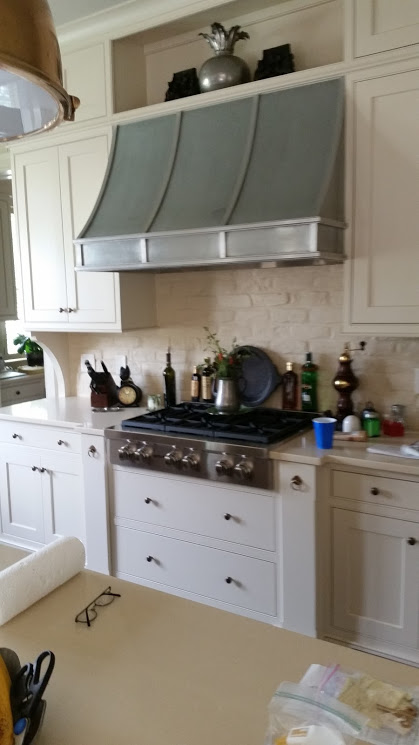 I was asked to do an aged zinc range hood for a long time client's mother's house (he is a builder), and this was the result. Beautiful.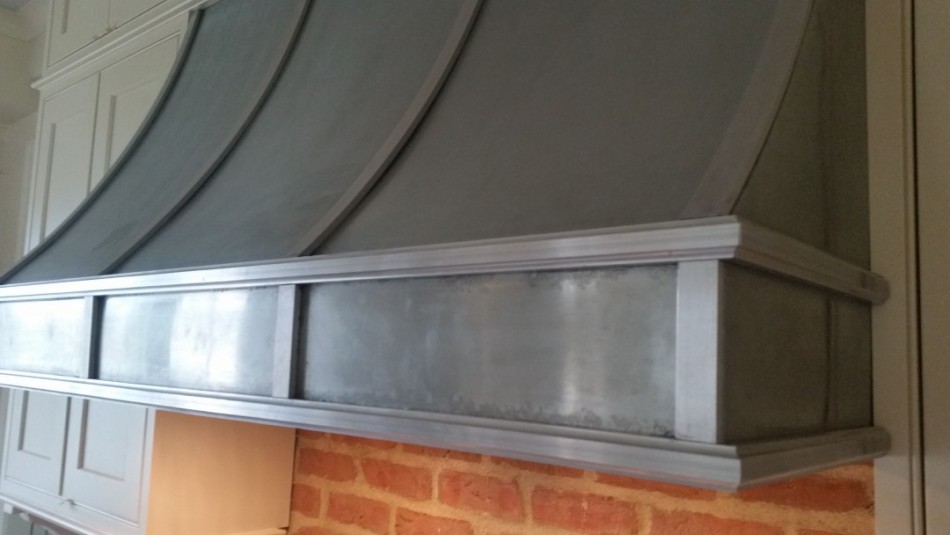 The solid aluminum moldings were milled by Marengo Fabricated Steel, and the did a great job. Thanks guys.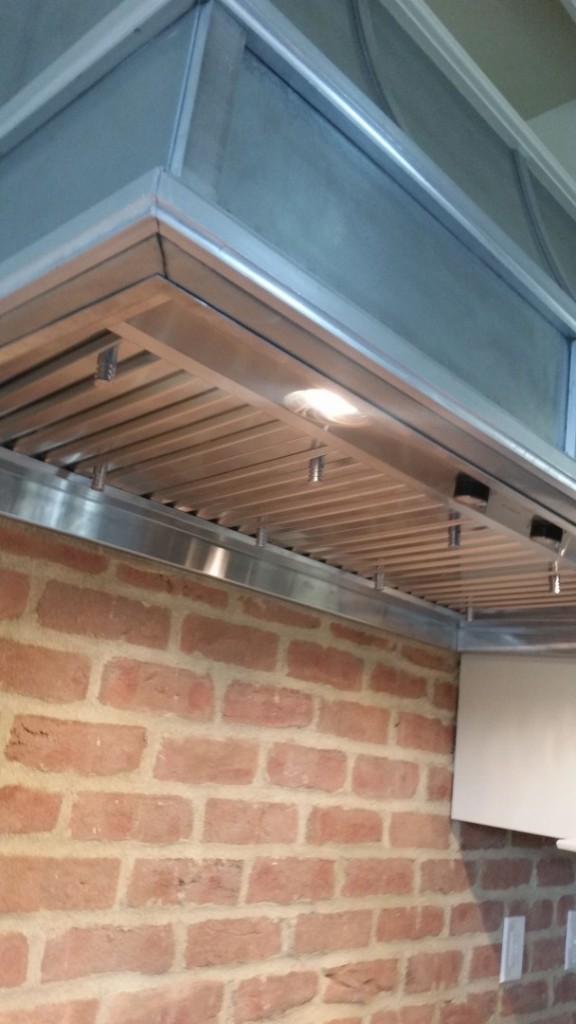 The underside is stainless steel for longetivity's sake.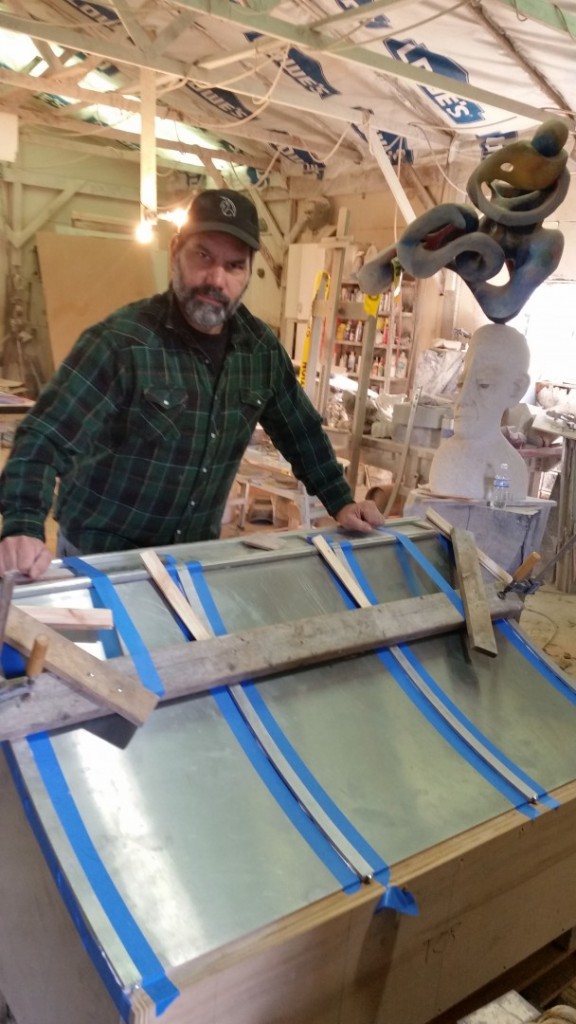 My old Art School friend, Dmitri, now living in Austin, came for a visit and helped with the clamping. It was great to work together again.