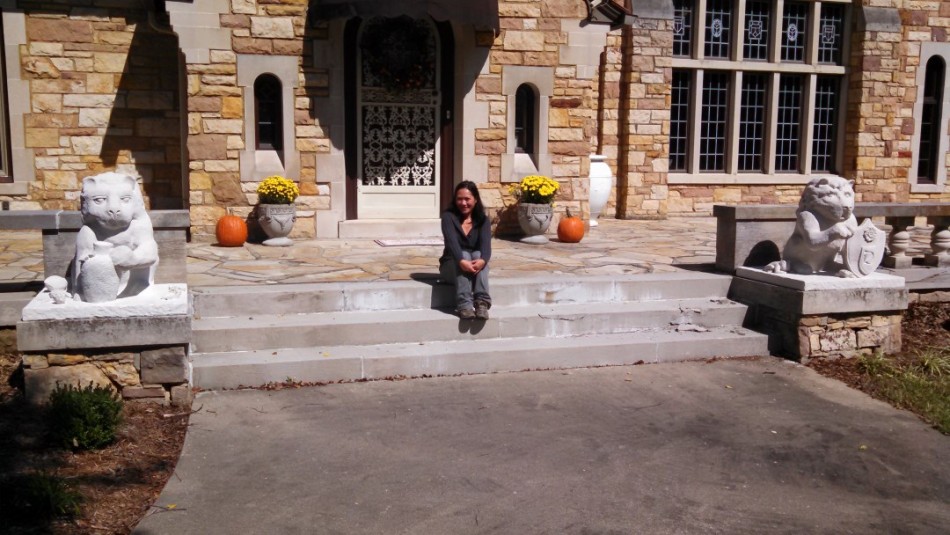 Mrs. Dart with the lions she commissioned as a birthday present for her husband. The home dates to the Twenties, and she recalled her husband commenting when they bought it that all it needed was a couple stone lions out front. She looked for years to find the right ones, and then thought of having them custom made. The lions were truly collaborative; she chose the props and I assembled the compositions.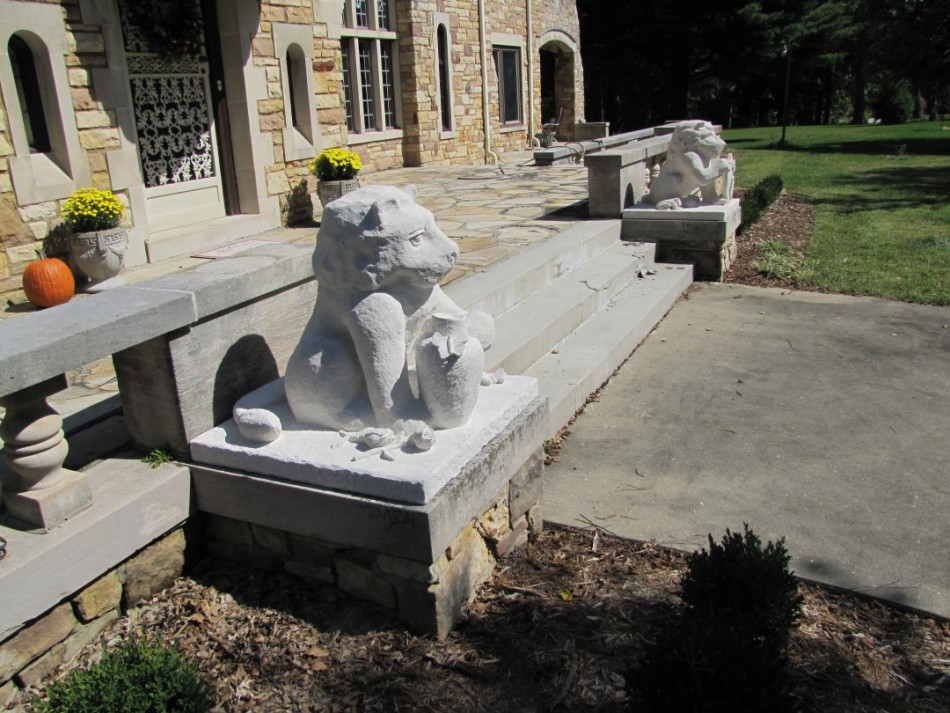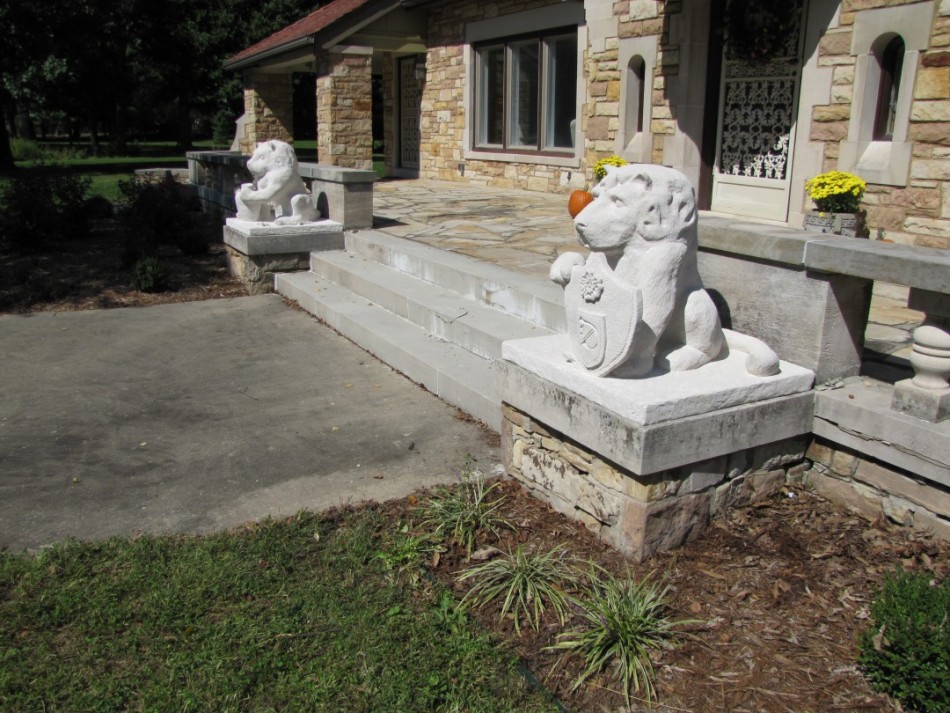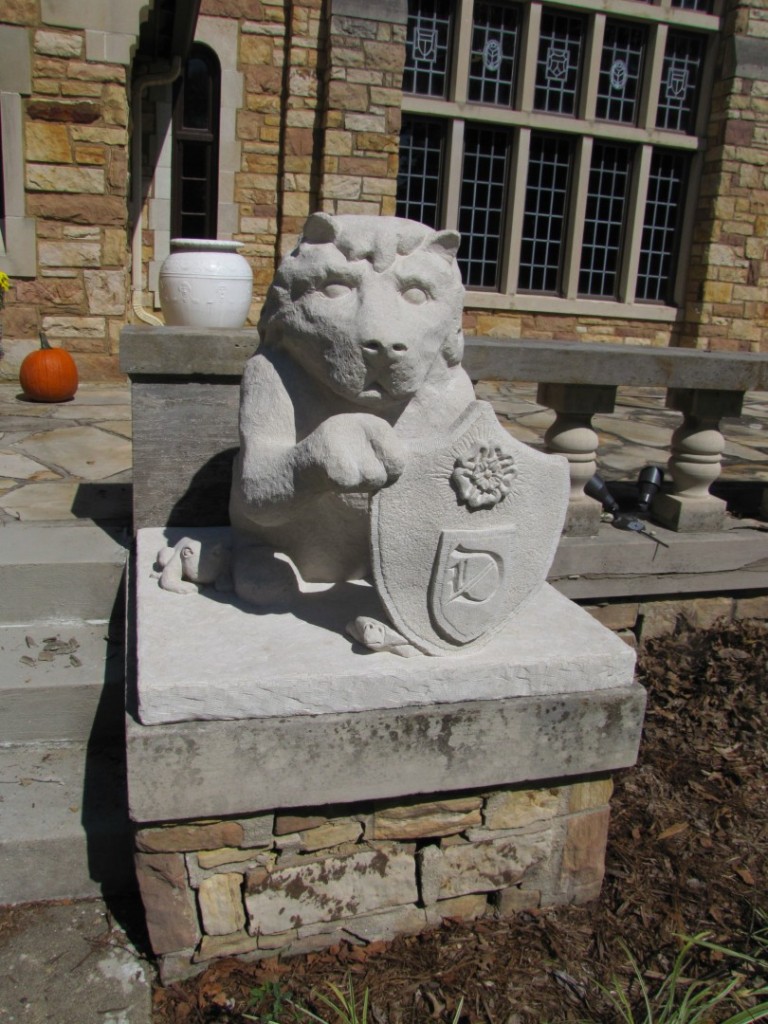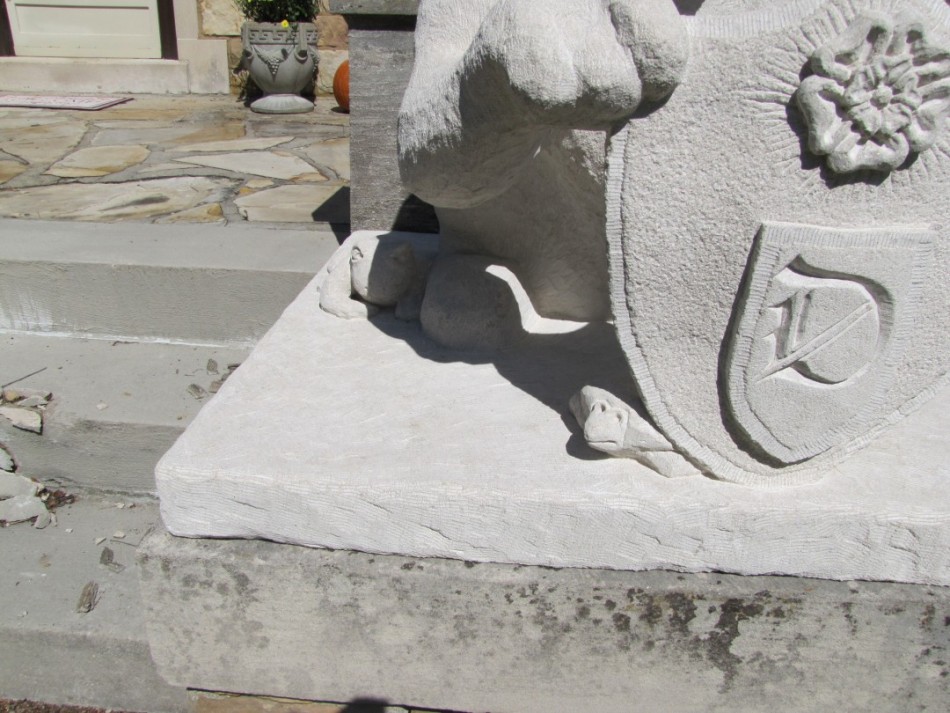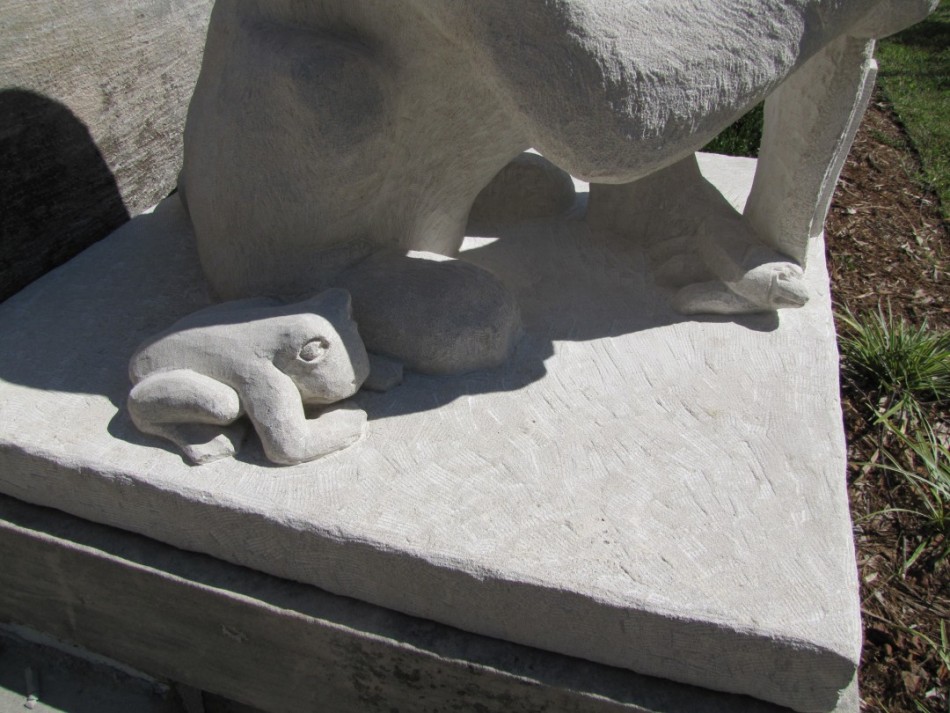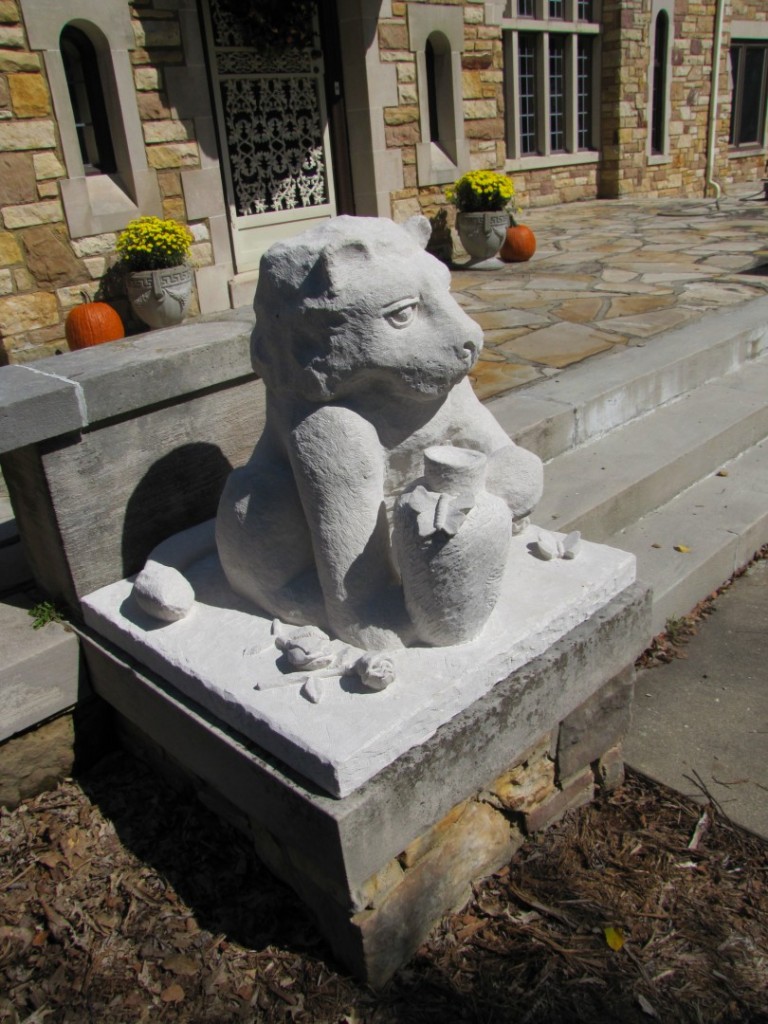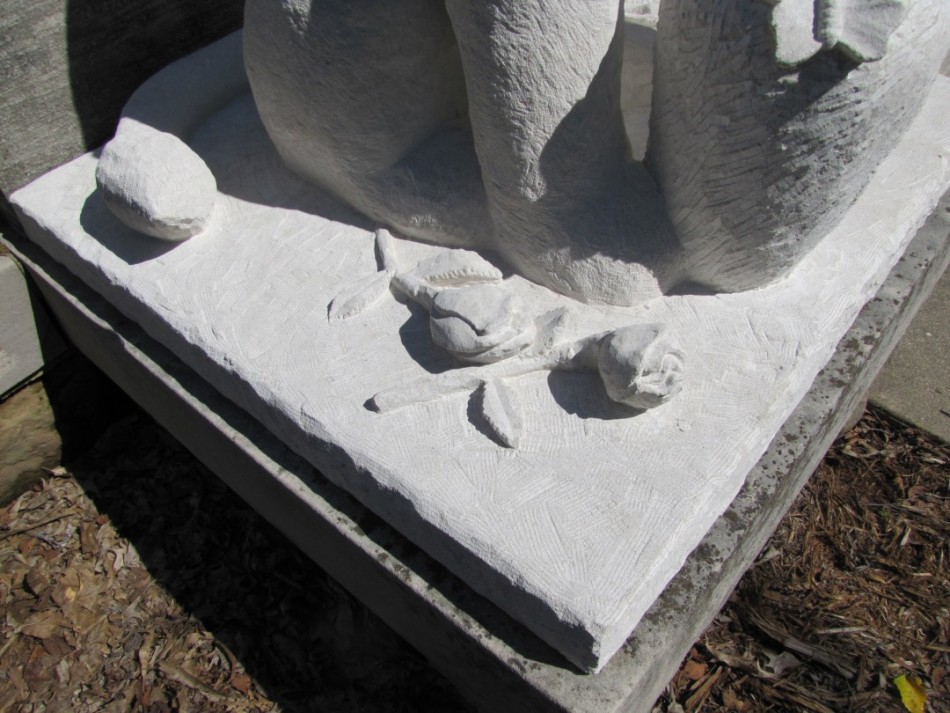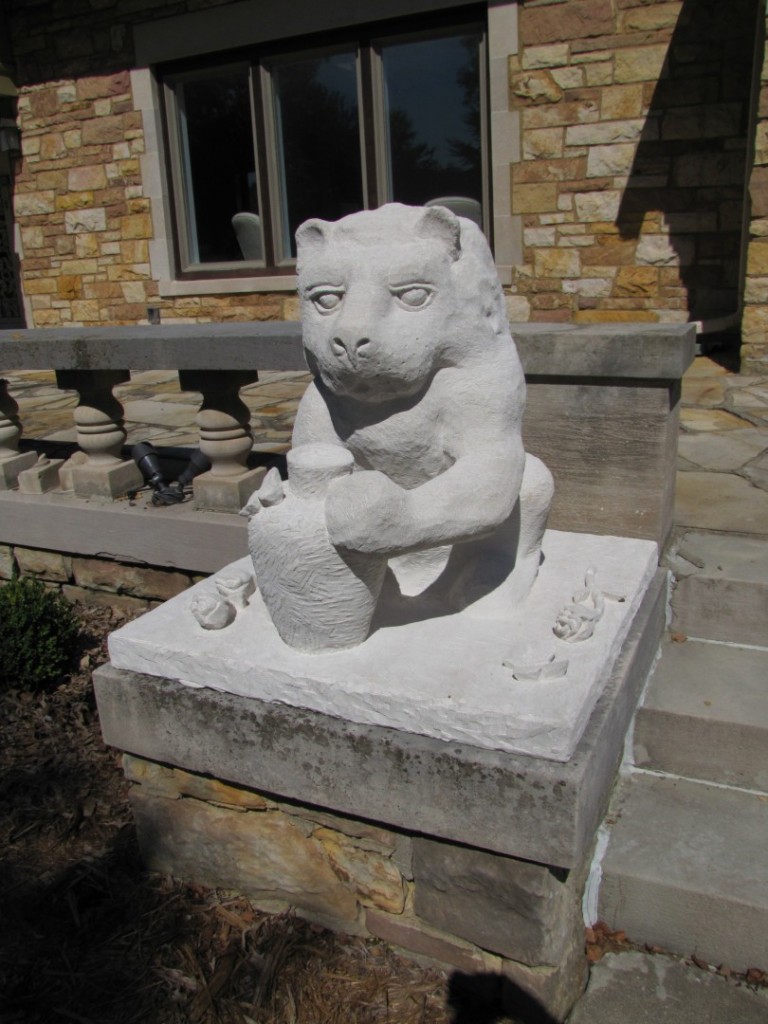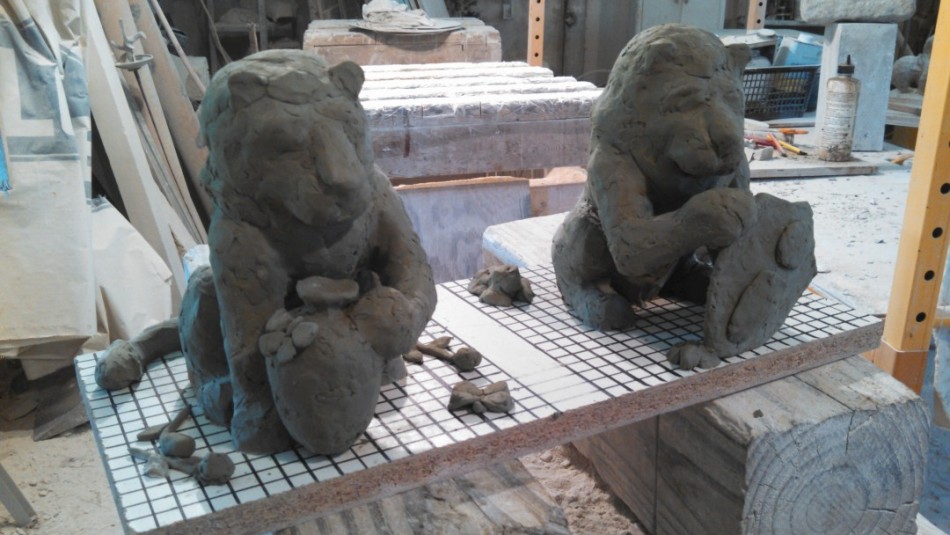 She wanted the lion representing her to be accompanied by roses, butterflies, and a vase. For his, she wanted a shield with a tudor rose and a "D", a frog, and a stink bug. I worked up clay models, 1/4 scale, and after a couple small revisions, the models were approved.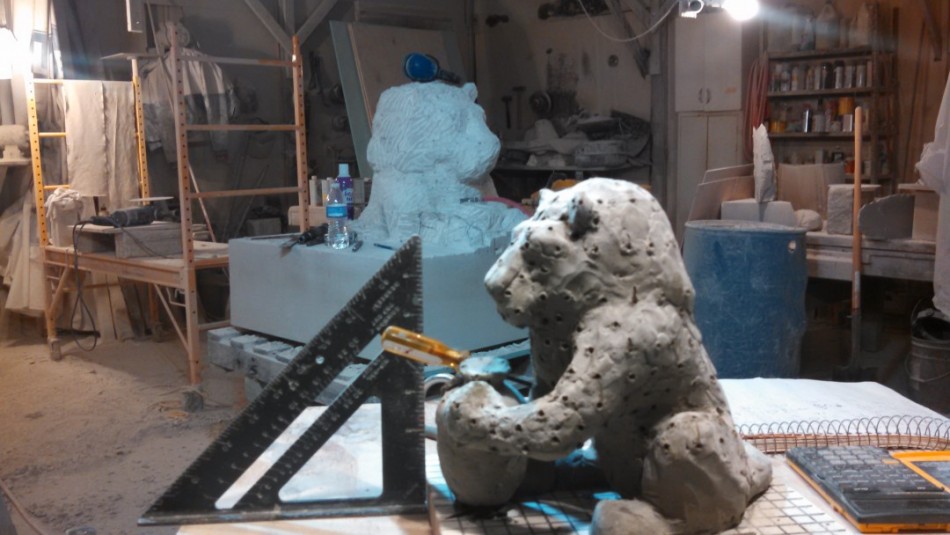 Using a variety of measuring tools and a calculator, I enlarged the models into the stone. The dots on the model indicate a point that I located on the model, and transferred to the stone.