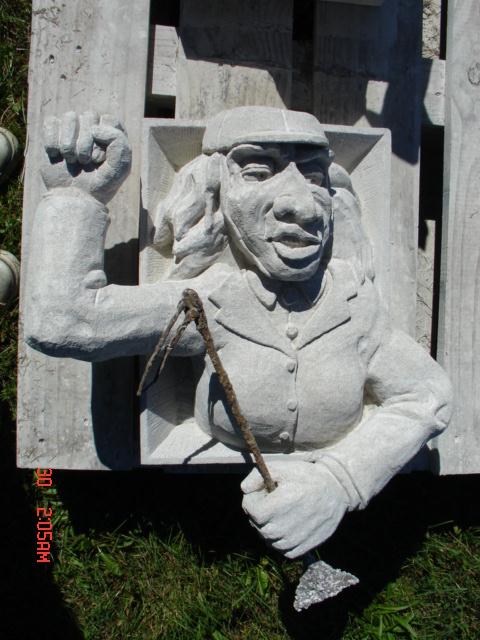 This is the sister of the commissioner. Rode horses, and was a bit of a bossy sort, said sis.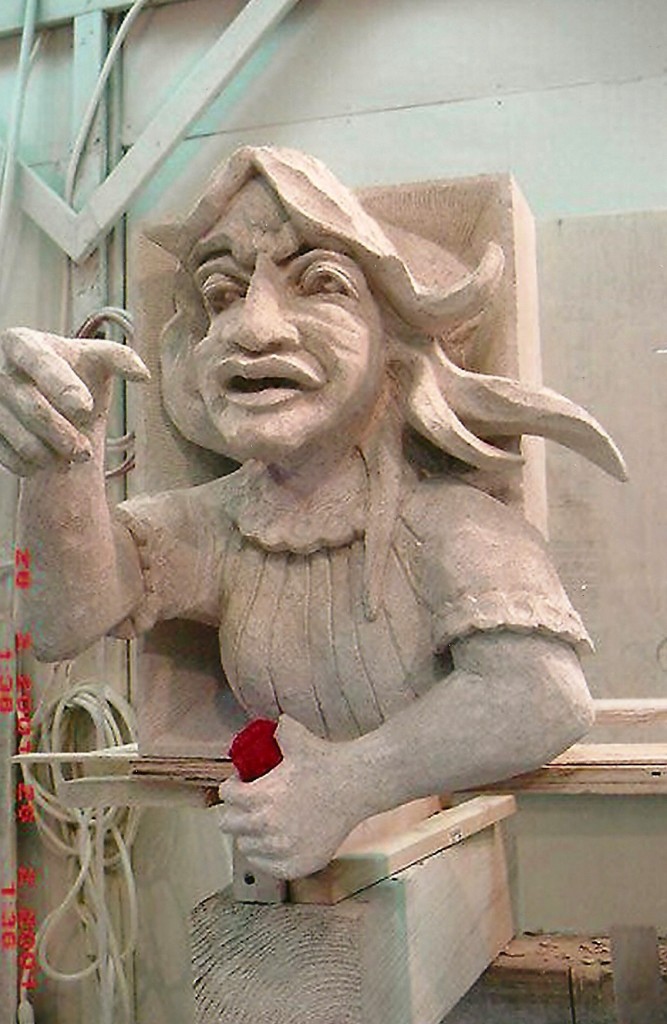 This is the agent of the arrangement. Eventually she held a bronze bunny.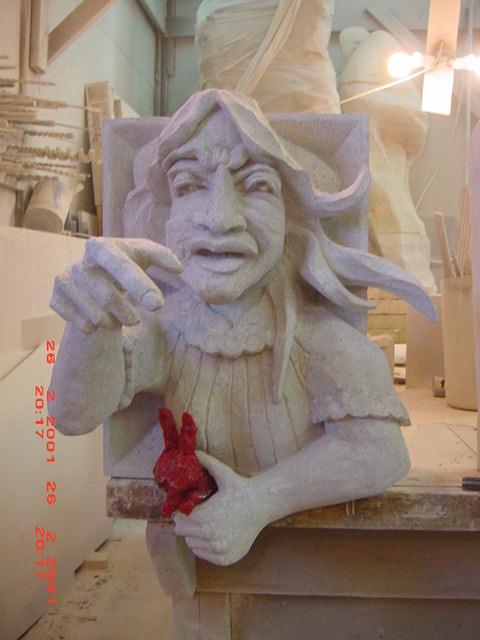 The wax version of the bunny. All of the were installed on a home in Long Island.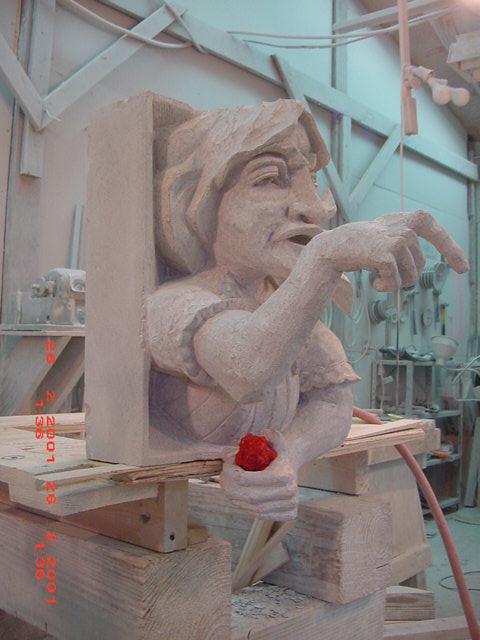 I am sure that this was the ultimate bird perch for the area. Hell Mouse@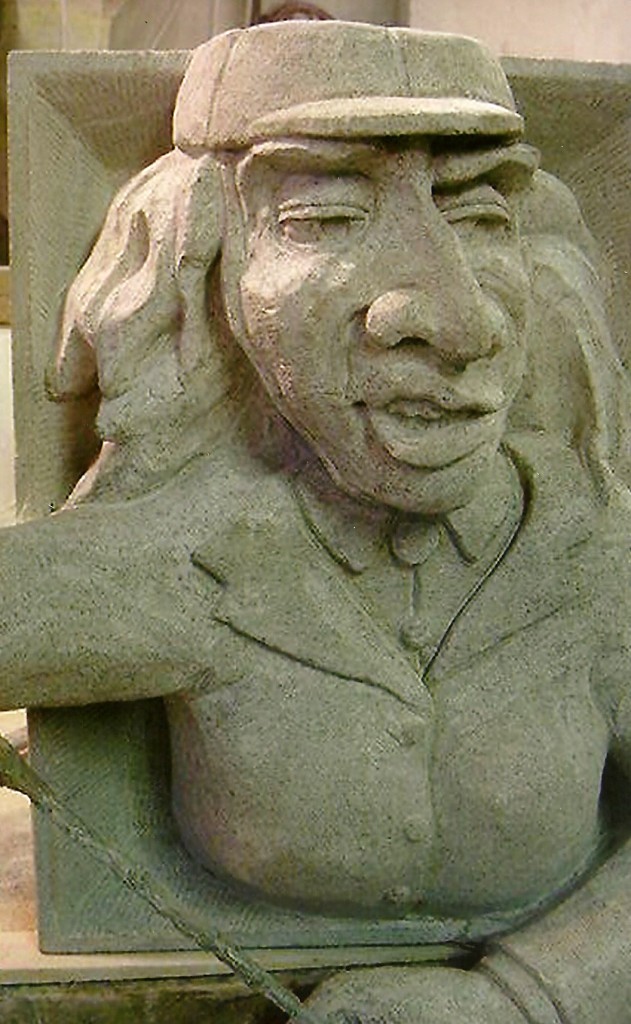 The sis was allegedly a sass.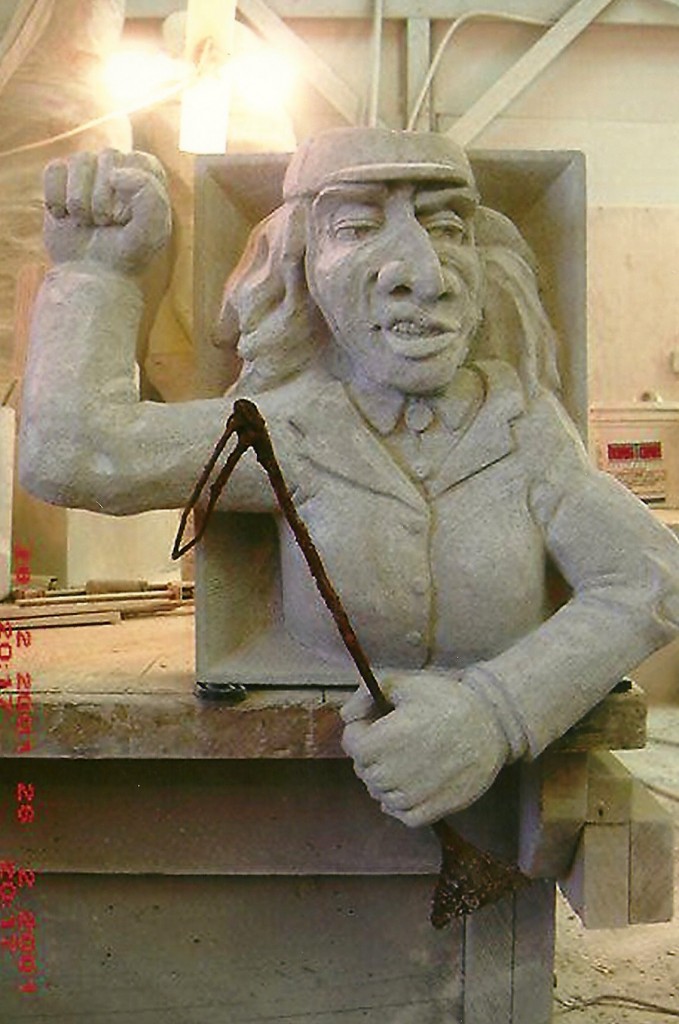 Here with the bronze whip, the rider rides roughshod.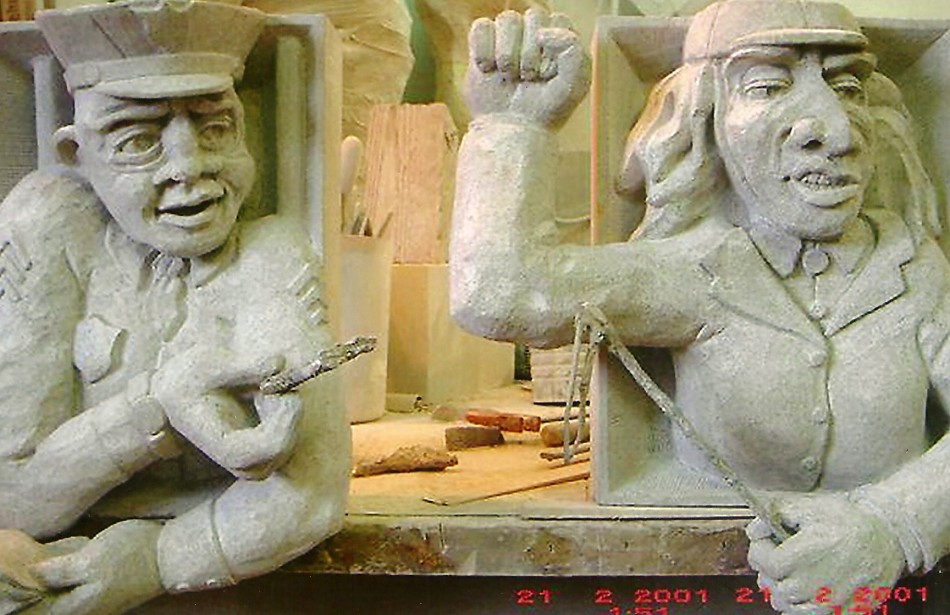 The Dad wasd a retired New York City Cop, and a very cool guy. I spent the night in his home getting to know him and his daughters while I was in town on a delivery of another New York job. We shared good whiskey, as I recall.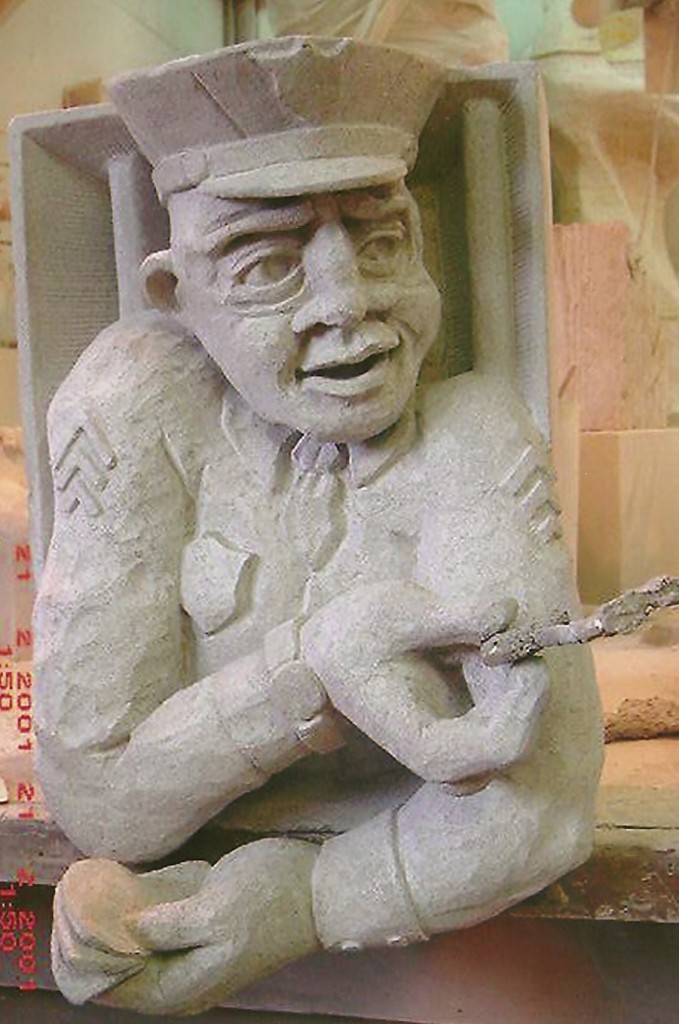 Hard to tell in this shot, but he is holding out bronze dollar bills. His daughters decided that would be his pose.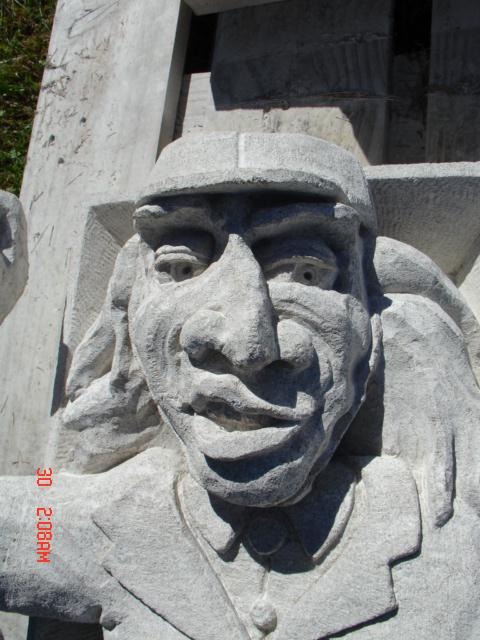 Arghh! Matey!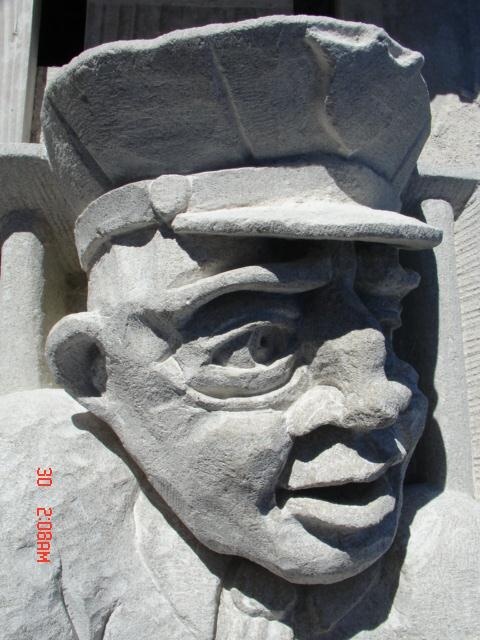 I really enjoyed my time with Officer Bartolletti of the New York City Police Department. I hope he is well.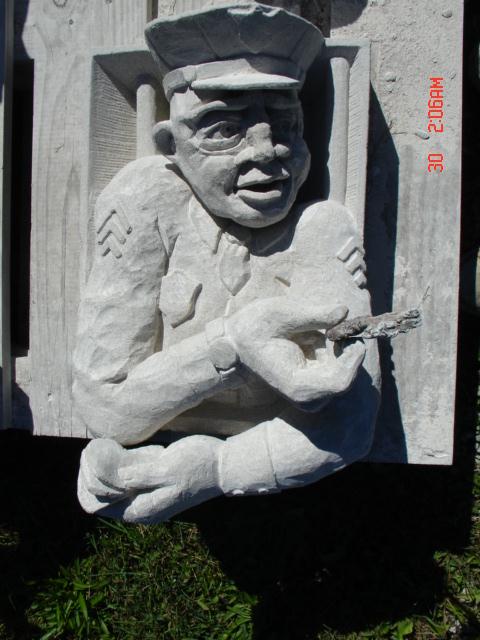 Capturing a personality is truly a gratifying experience.
The entre project began as a memorial to the mother, a nurse.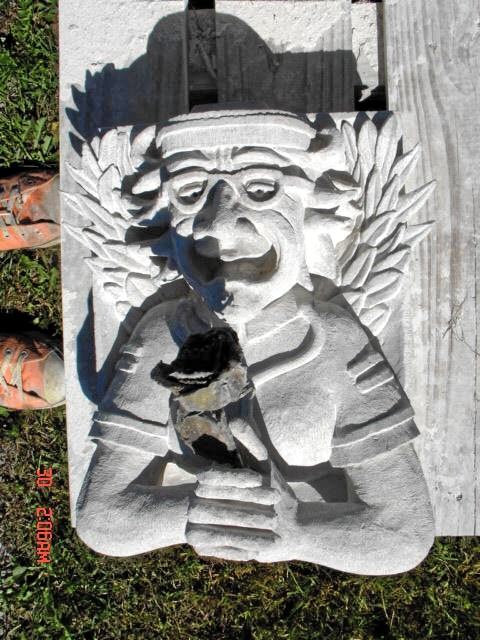 The daughter wanted her mother's plaque to be holding a rose.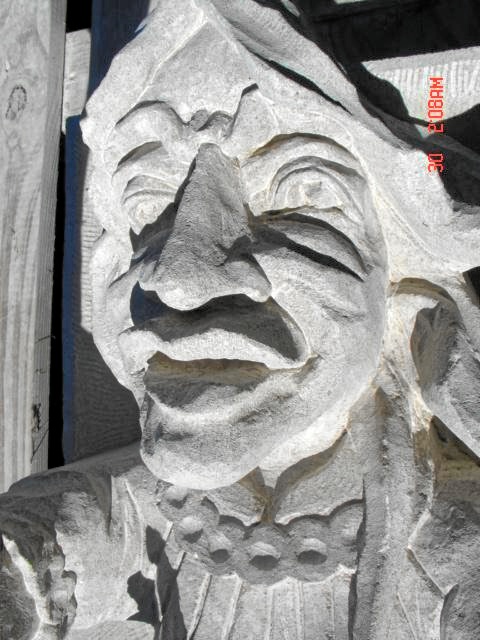 And then they all went on the wall. Wish I had pics!