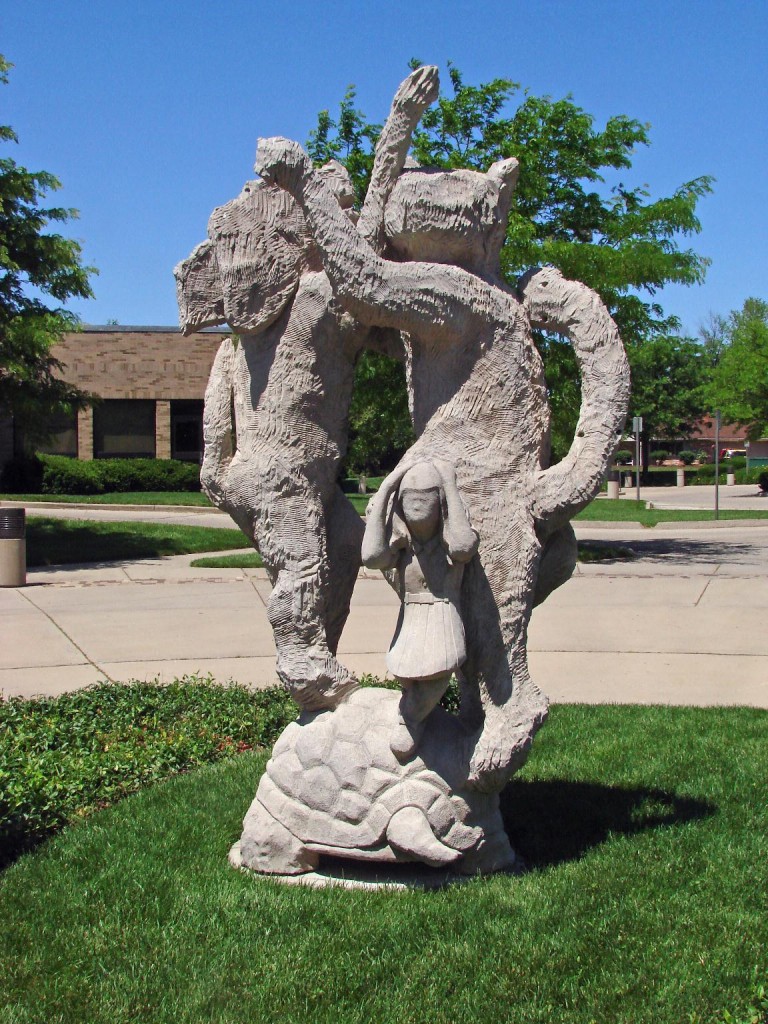 Carved in commemoration of 9/11 during the first International Symposium held in the United States. A dog and a cat are fighting on the back of a tortoise, and a little girl is running away, her hands over her ears, frightened.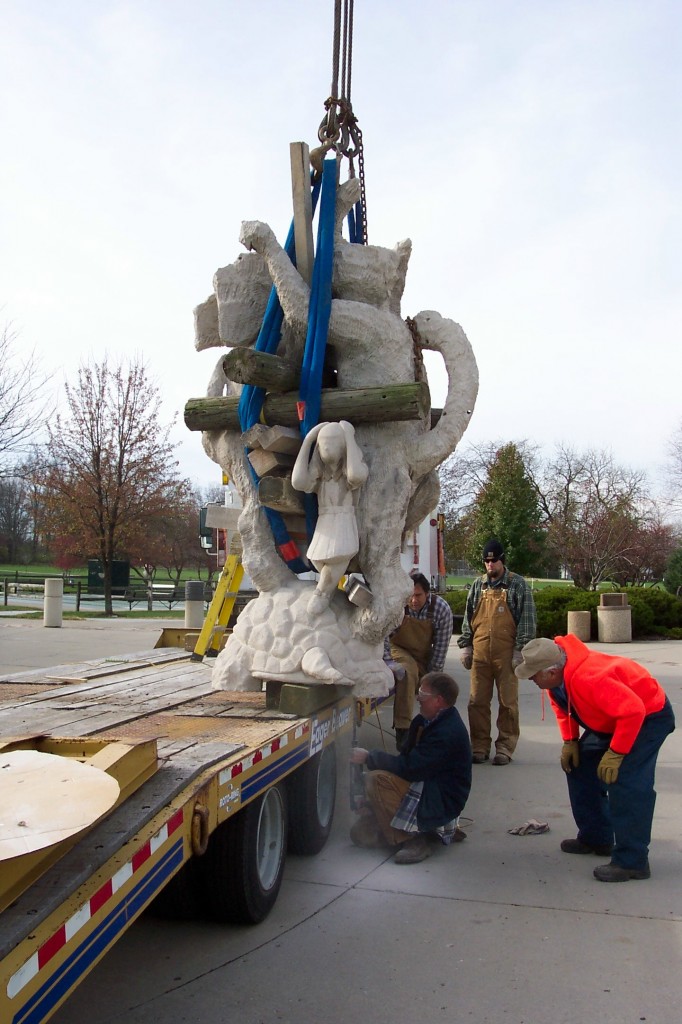 The contractors hired to move the 25,000 pound piece did a great job. I watched and kept my mouth shut. They knew what they were doing, and they knew I was watching with a camera. The original block weighed almost 45,000 pounds.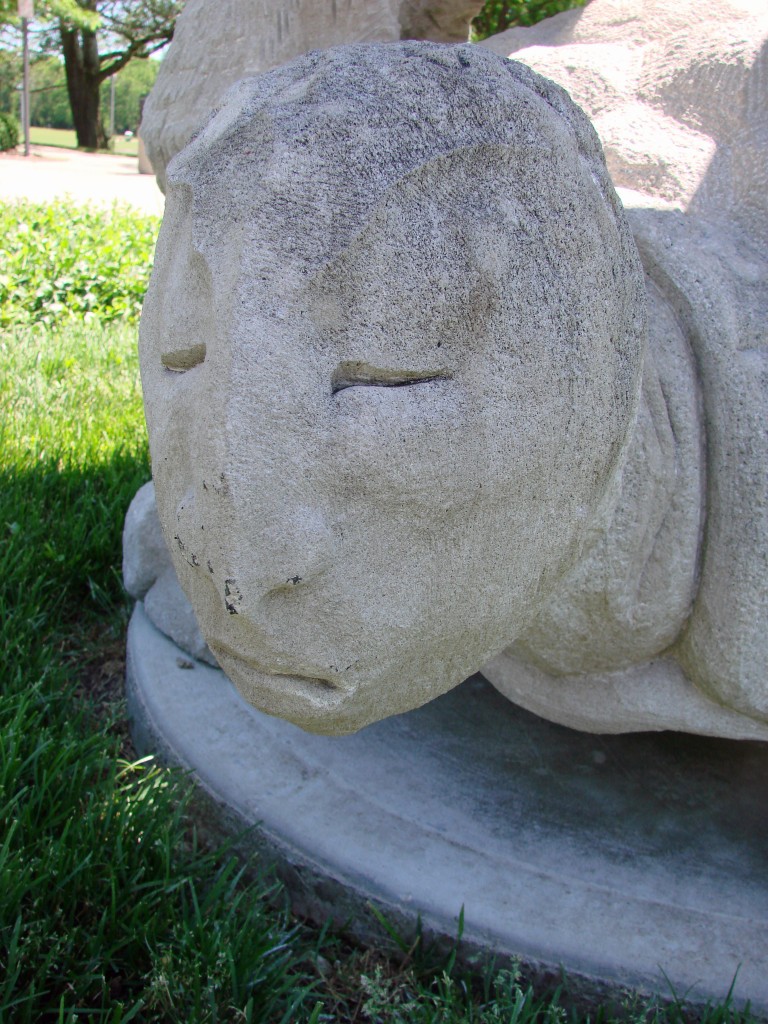 The face of the tortoise is patterned after the style of the Maya.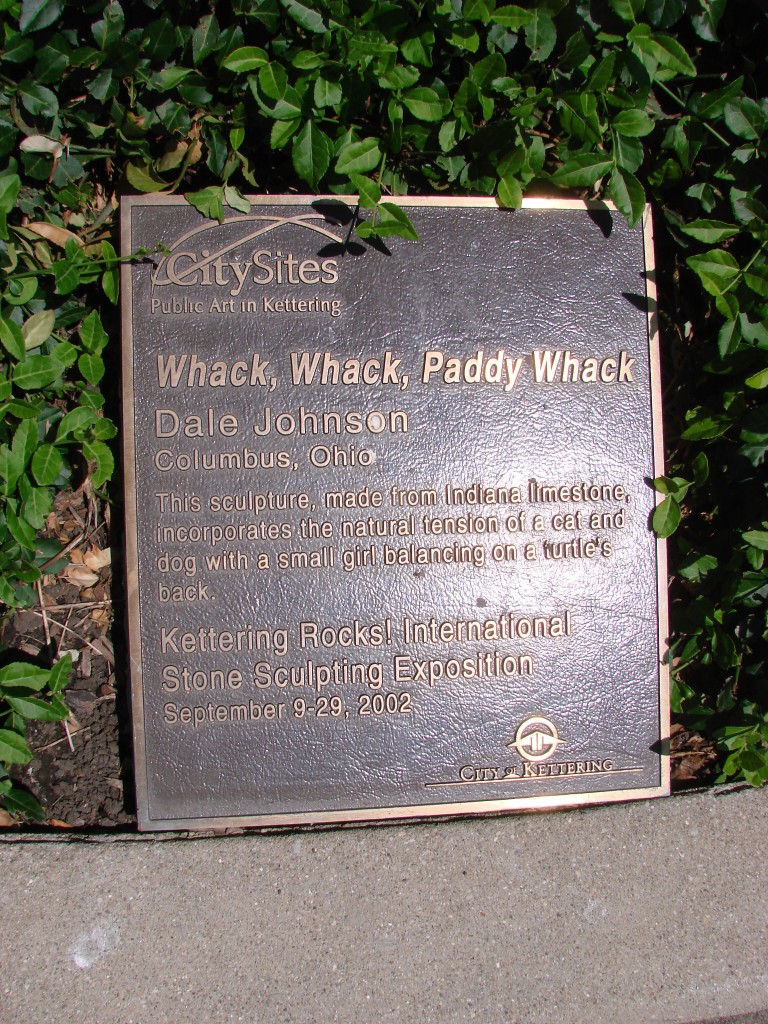 Ya gotta dig yer own historical plaque. Heck yeah!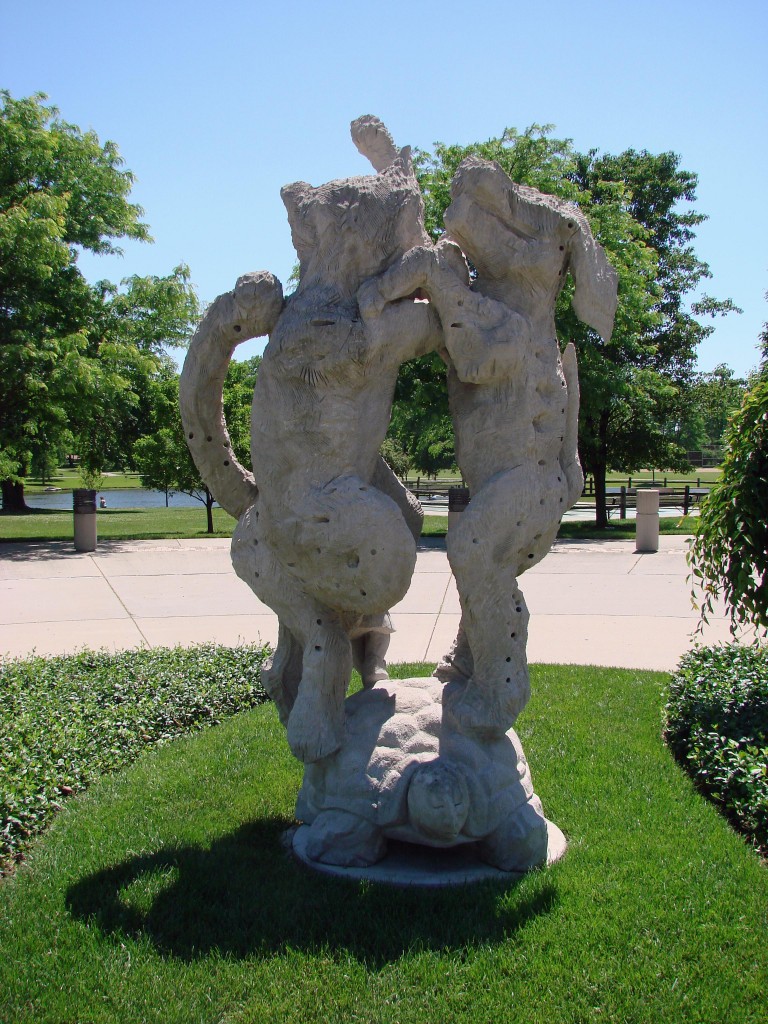 The Symposium was held in public, with artists from eight countries participating. We all carved all day together, ate together, drank together, and had a great time getting to know each other and performing for the public. Great experience.
My piece is installed in front of the Community Center of Kettering. It is very well taken care of. Nice job, Kettering!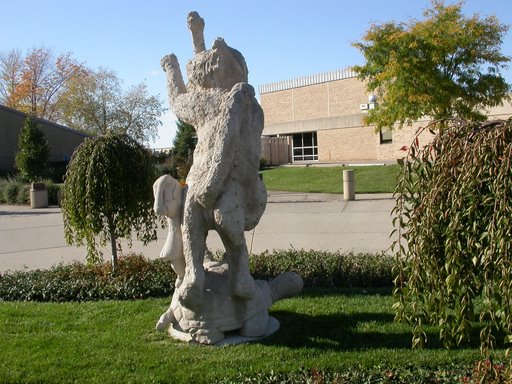 All publicly owned work is an honor for the artist. I am grateful for all the opportunities to create publicly owned Art I have had. Art is a gift to the future, and I hope my input helps contribute toward peace and empathy.