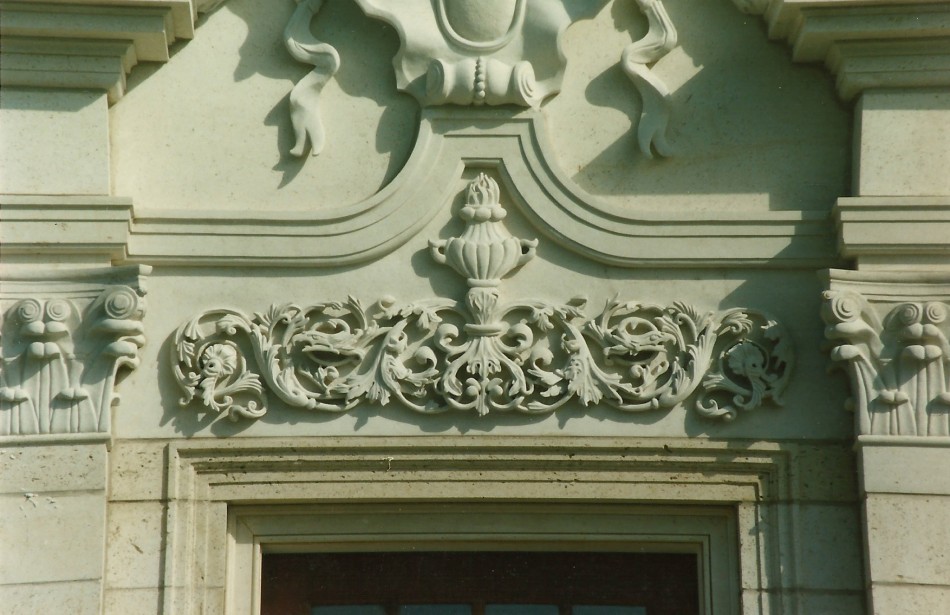 This was one of my first commissions after going solo. The homeowner wanted the door a foot wider than Lutyens' design, so I got to extend the carvings.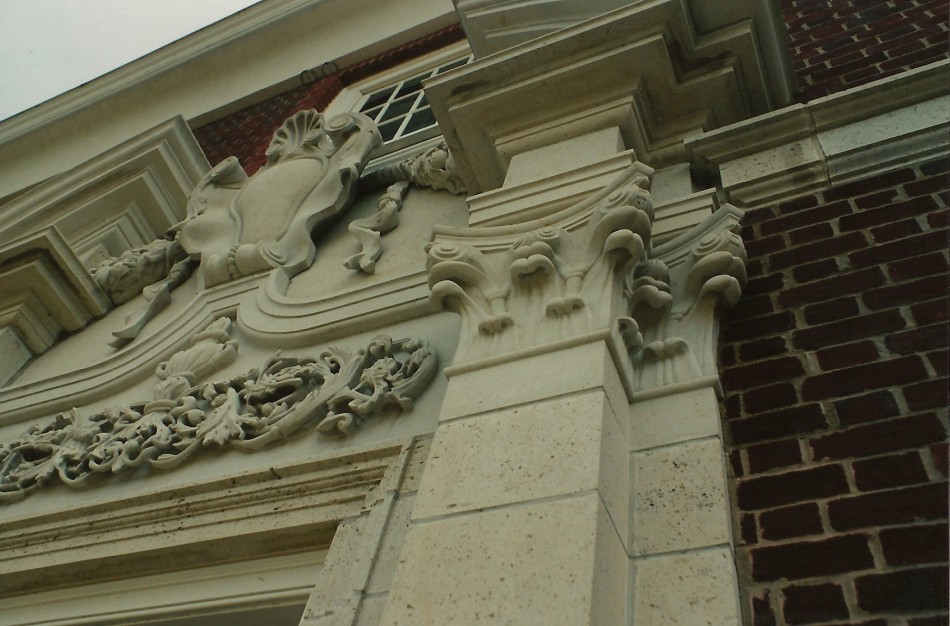 This is what it feels like to stand on the landing and ring the doorbell.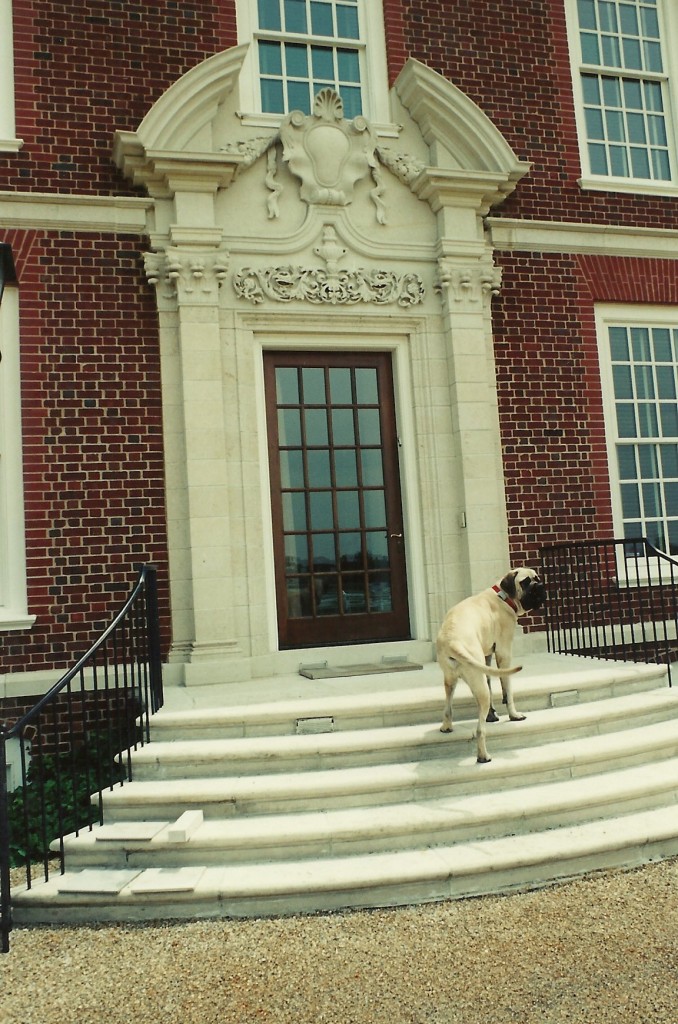 Including the steps, this entry is just under tewnty feet tall.  It's impressive enough to even tower over one of the homeowner's mastiffs.