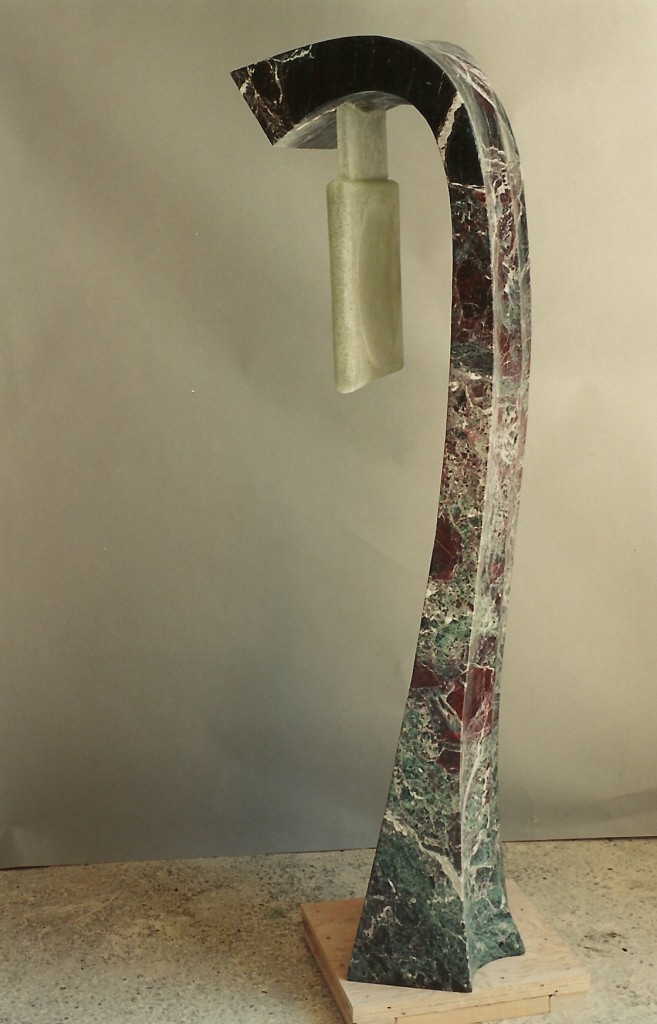 Oh this fragile thing was so beautiful…
The piece had a home from the minute the architect set pencil to paper (as if).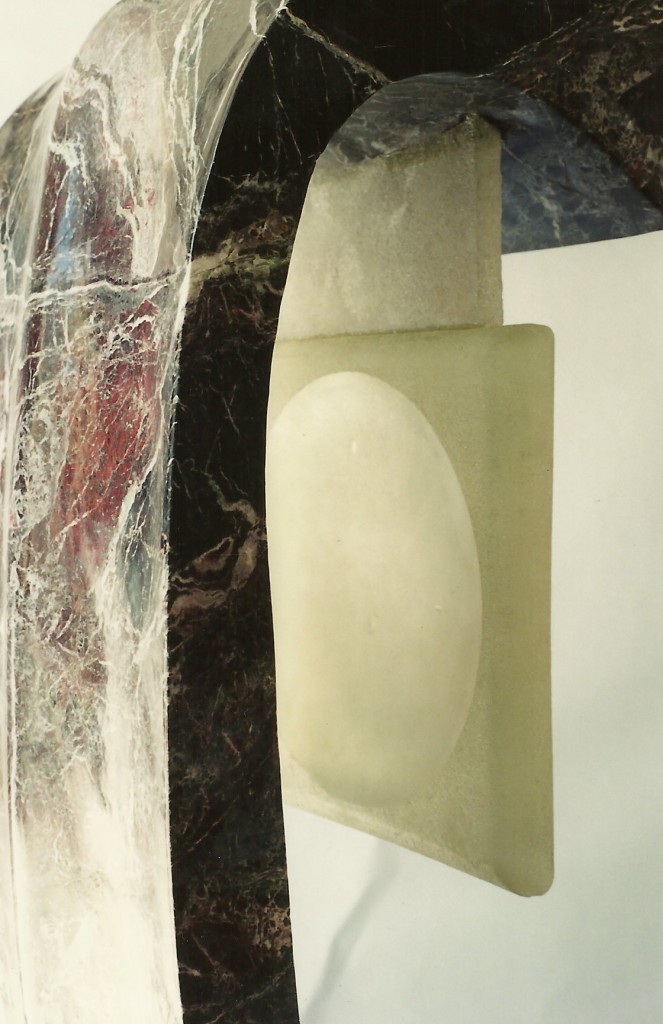 This 2 1/4″ pyrex was made for the windshield of the space shuttle. Very expensive. Heat is dissipated… I was able to cut and grind it just like granite. Super dangerous, but very cool.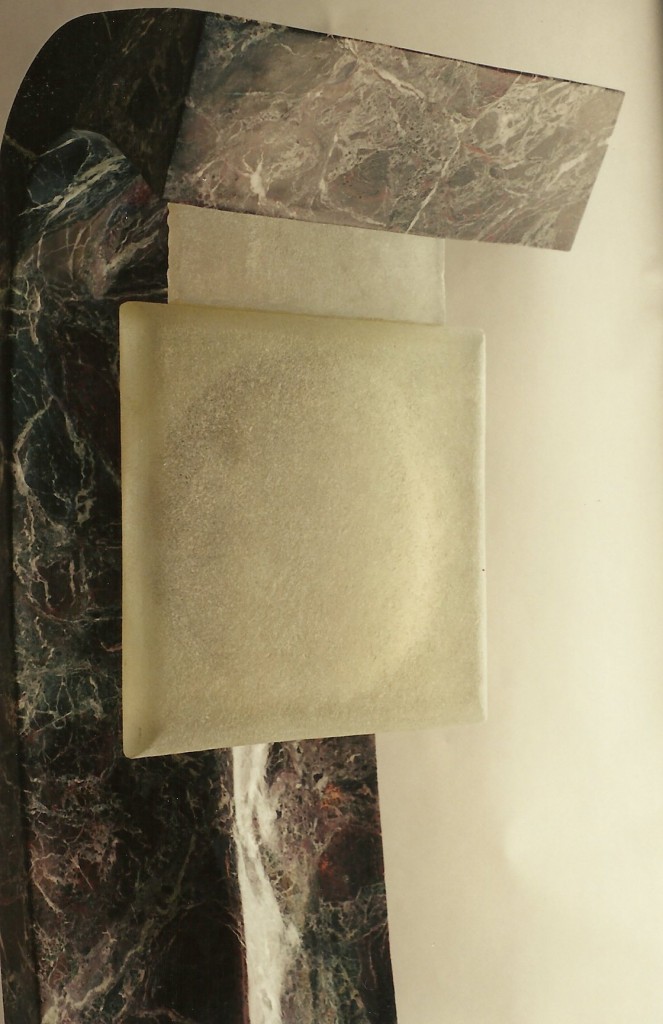 Her you can see how the shaping I did on the back comes through to the front. Light is cool.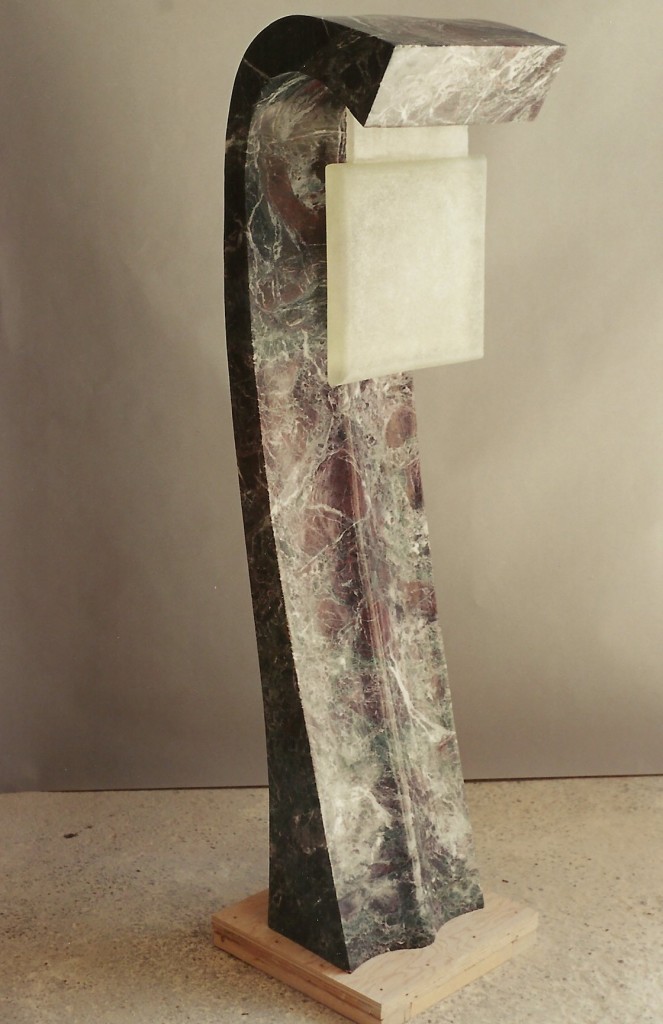 Delivering a piece like this is a logistical nightmare. This type of marble is just waiting to break. Hoo boy, bless the millions of years it took to make this rock.