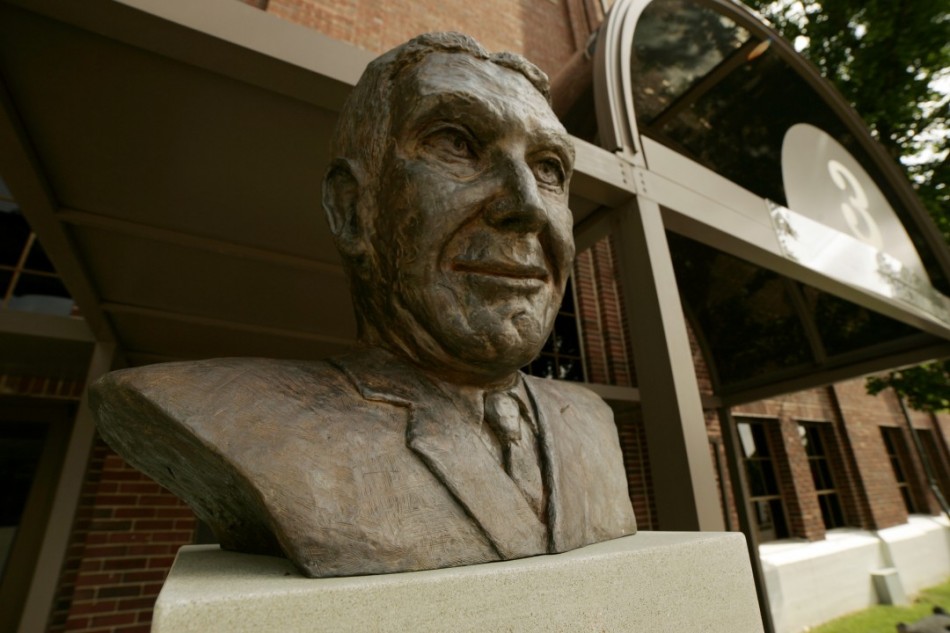 This bronze bust of the legendary Tony Hinkle stands in front of Butler University's Hinkle Auditorium, one of the nation's oldest and largest basketball courts. Old World has been part of several graduating class gifts. This one, in particular, stands out; Butler won the Final Four that year to become the number one college basketball team in the country. Go Butler!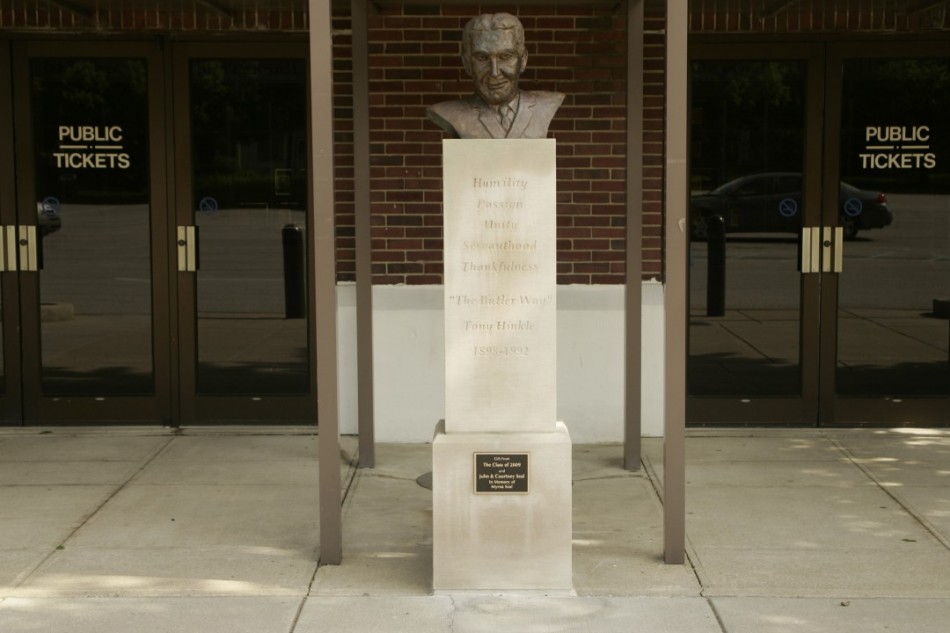 Tony Hinkle was head basketball coach at Butler for nearly fifty years, and also coached football and baseball.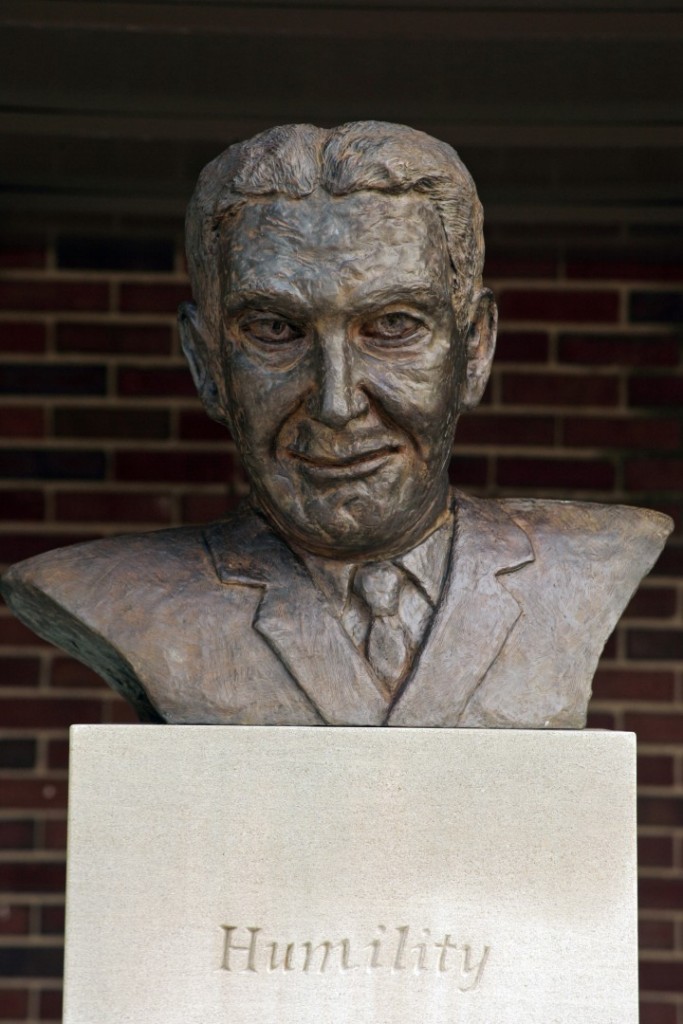 The overall sculpture is over life size, at just under seven feet tall.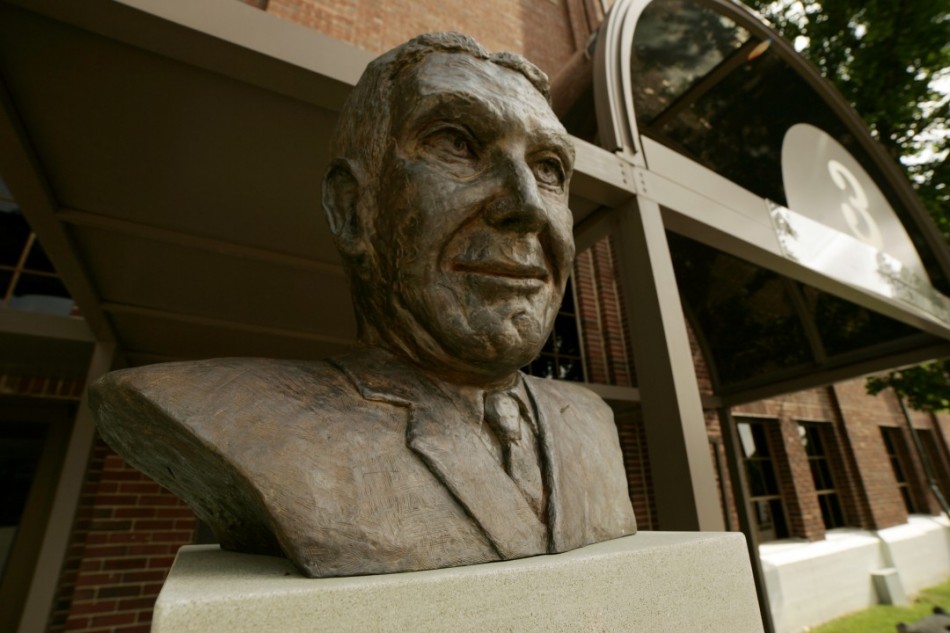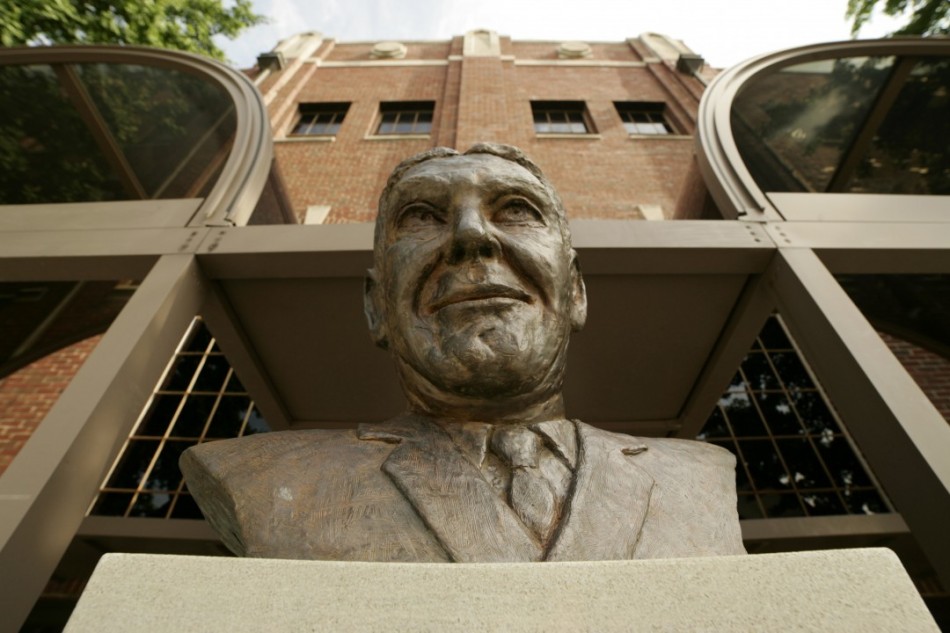 Commemorating significant individuals in the life of an institution is an honor, and I look forward to the next opportunity.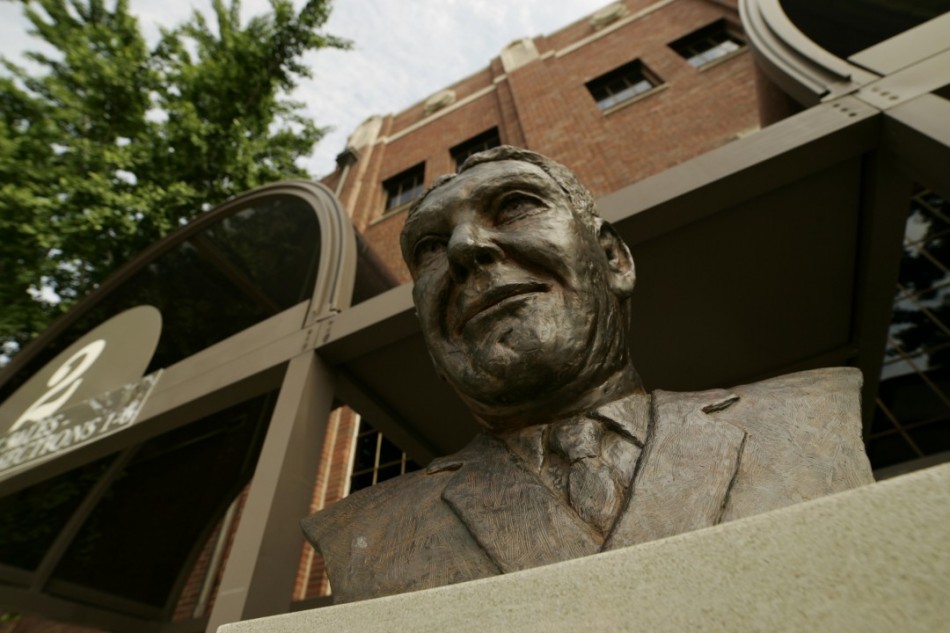 Part of the challenge of this piece was in capturing a man whose career spanned almost fifty years. Should he be portrayed as a young man? Or near the end of his career? I tried to imply both.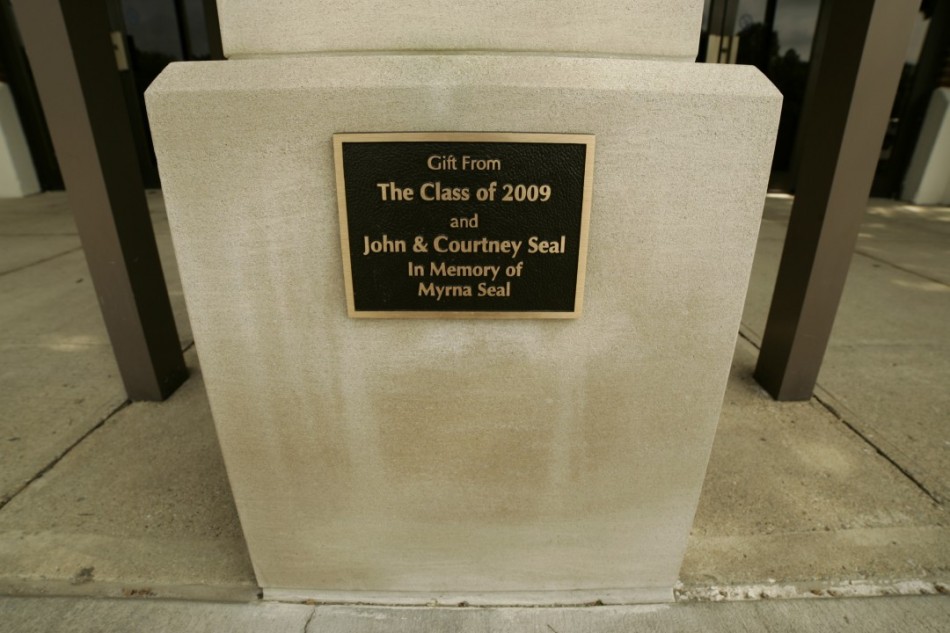 Thank you Butler University Class of 2009!