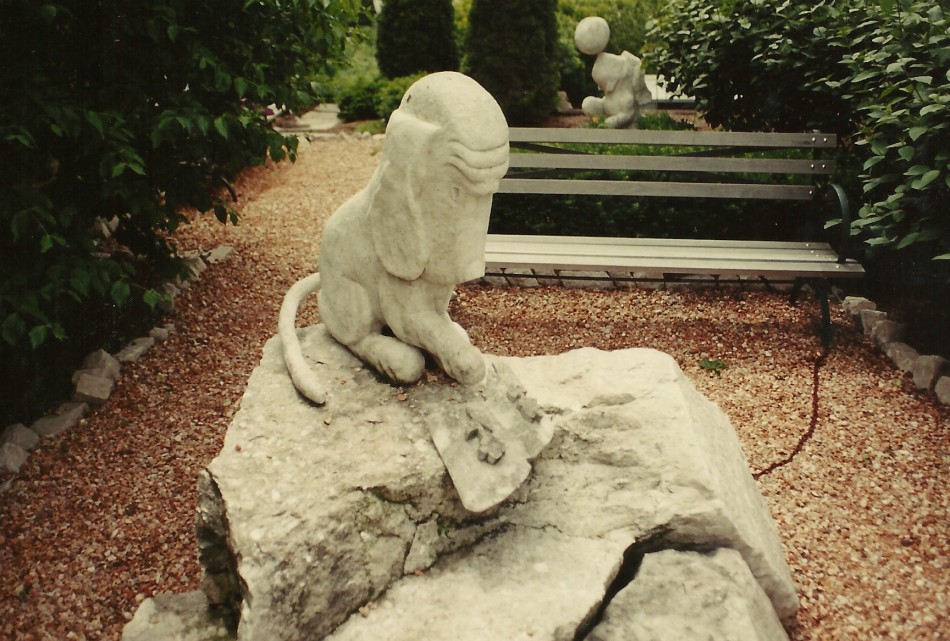 This was one of my first public projects. It is still in operation, almost twenty years later. the water flows out of the book and across the split boulder, and disappears. The boulder is suspended on a stainless steel grate that holds the gravel at grade level.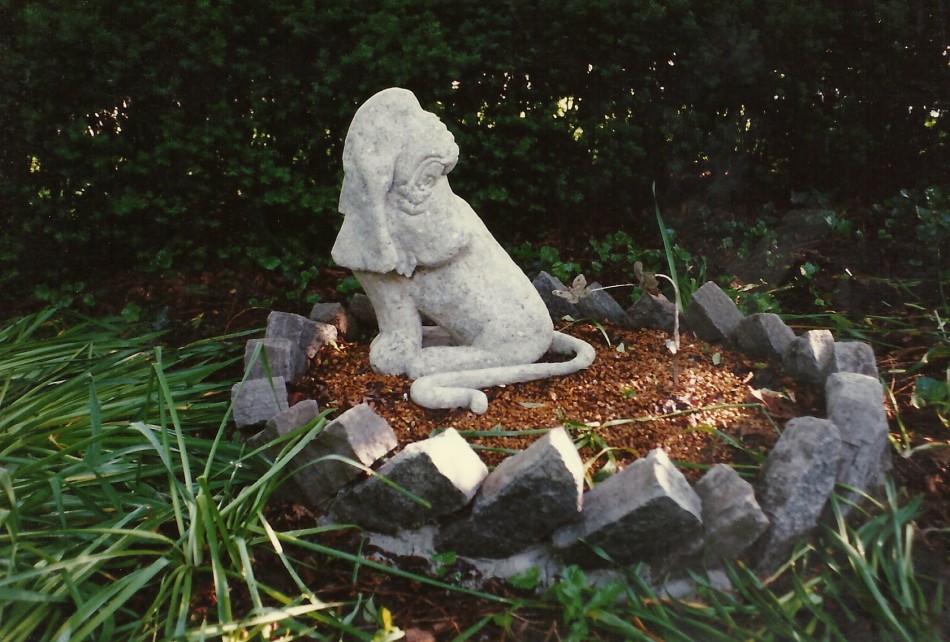 This Thurber Dog facing down a butterfly is at the home of the funder of the Thurber House 100th Anniversary Garden.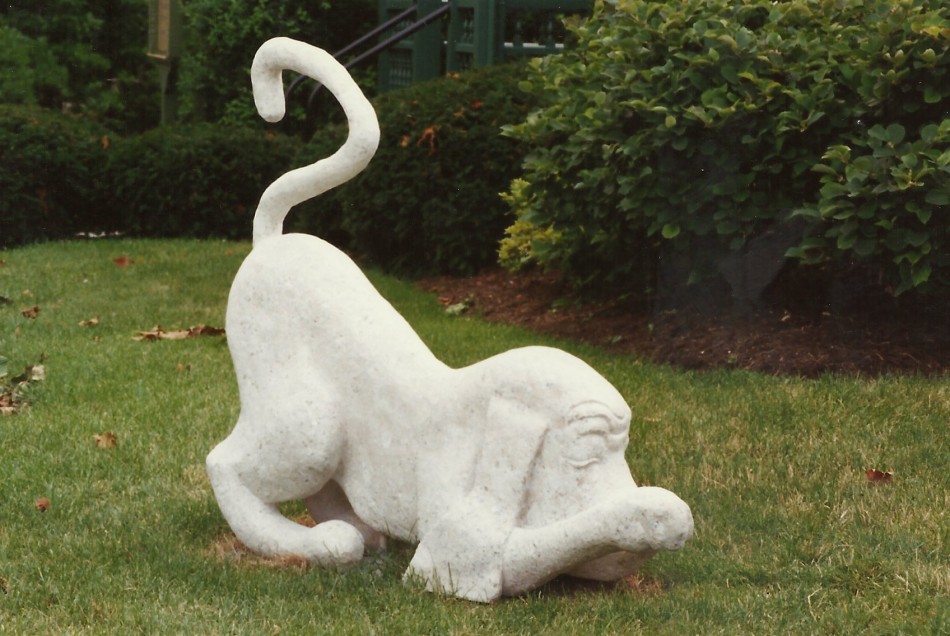 My daughter was featured in the newspaper riding this Thurber Dog at the inaugural. She was five. She tuurns twenty this year.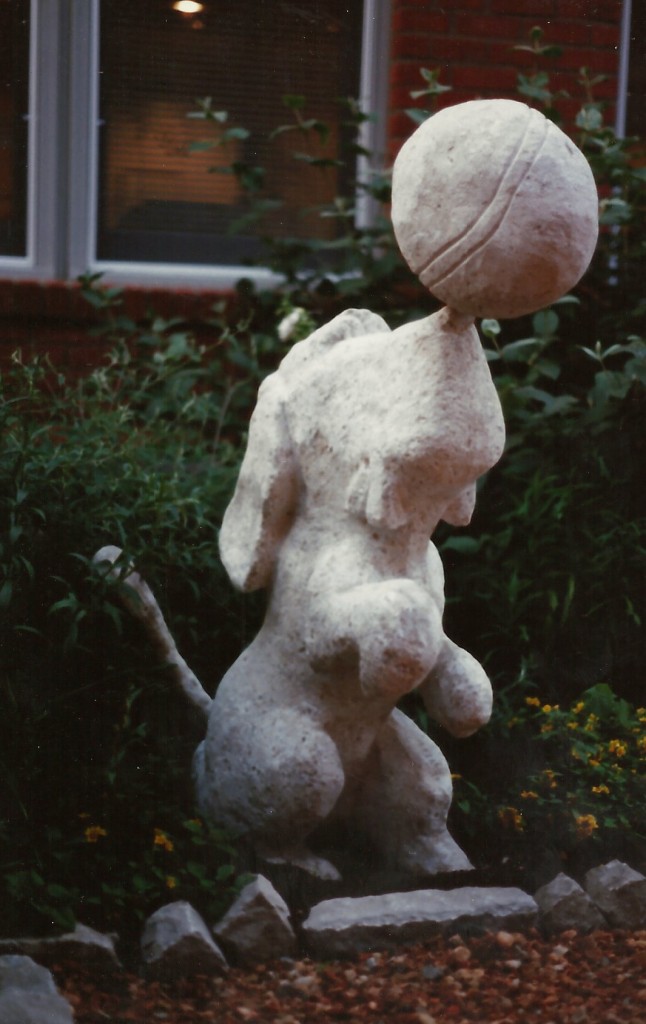 Still, twenty years later, the ball balances. Epoxy.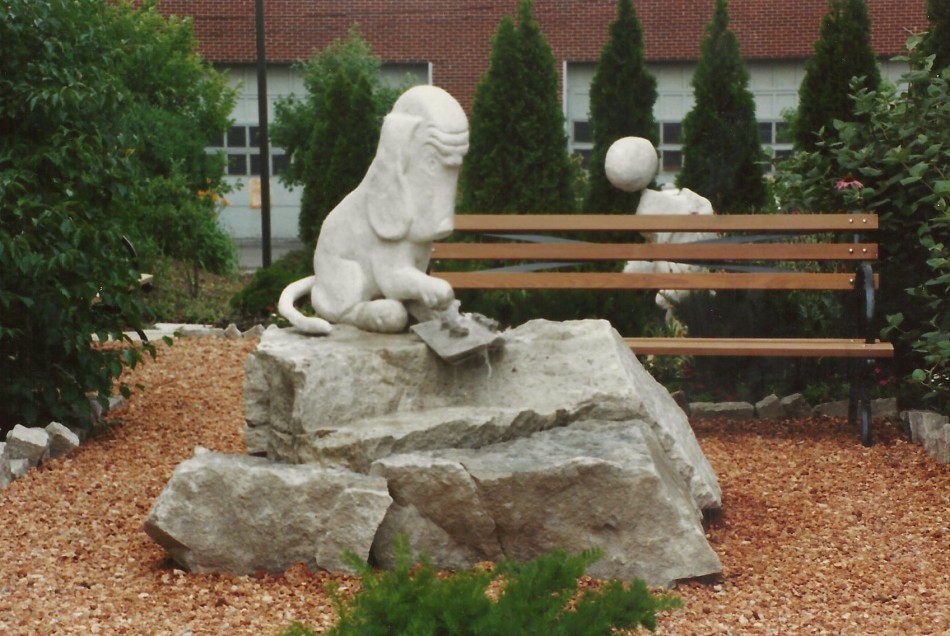 The water flows across the pages, down and away. This li one of the best reading places in Columbus, I've heard from many.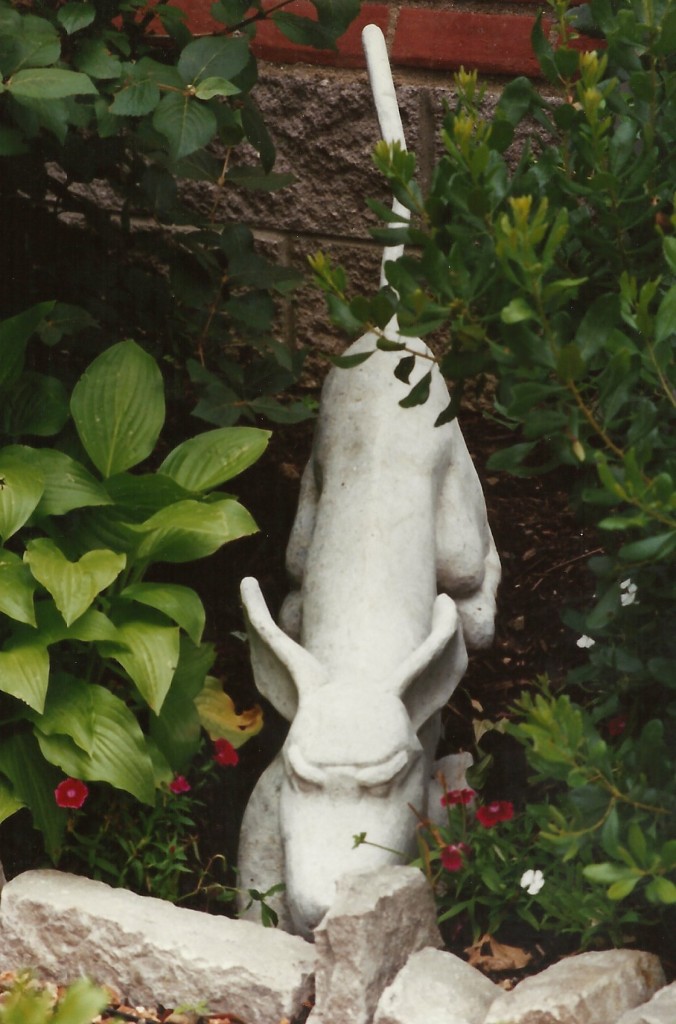 This dog has since become so overgrown most he's hard to see.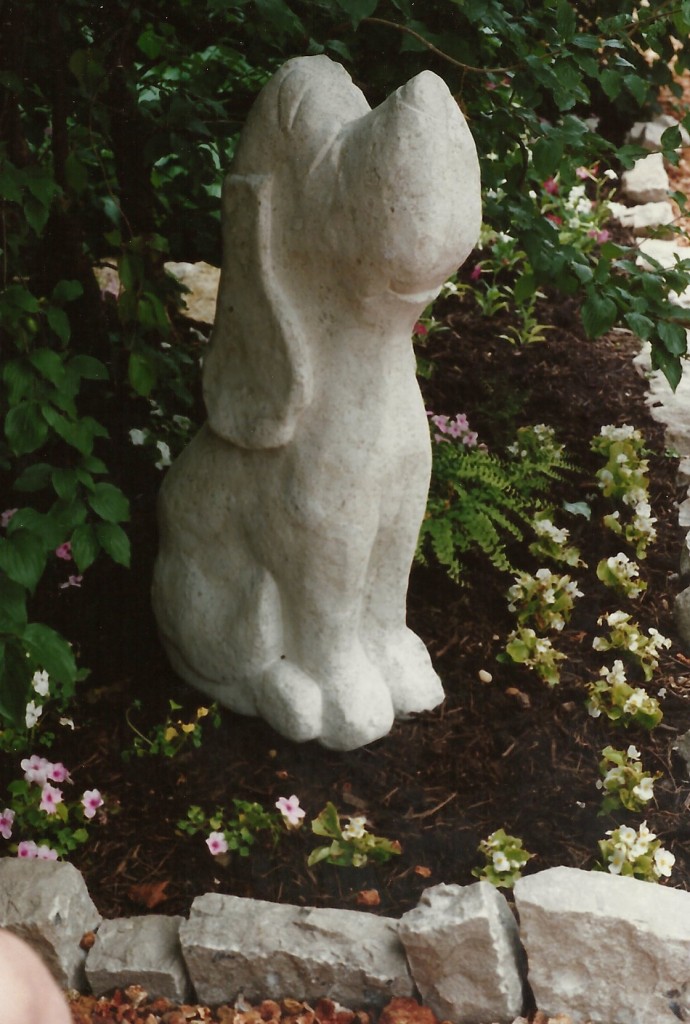 This sweet dog is now surrounded by flowers, and seems to be smelling them at the right time of year. Time is everything with sculpture.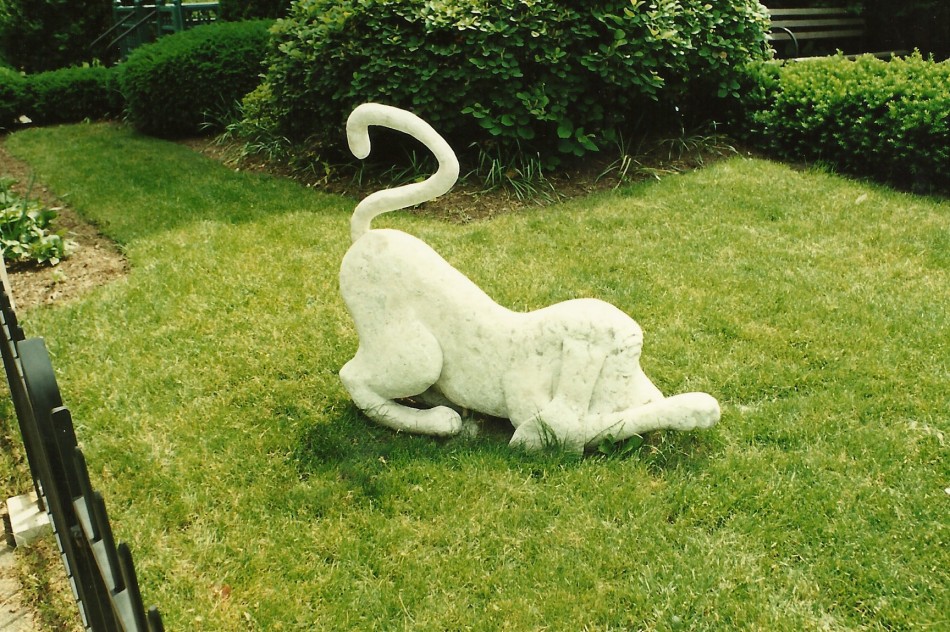 The Slueth Dog. Tricky tail.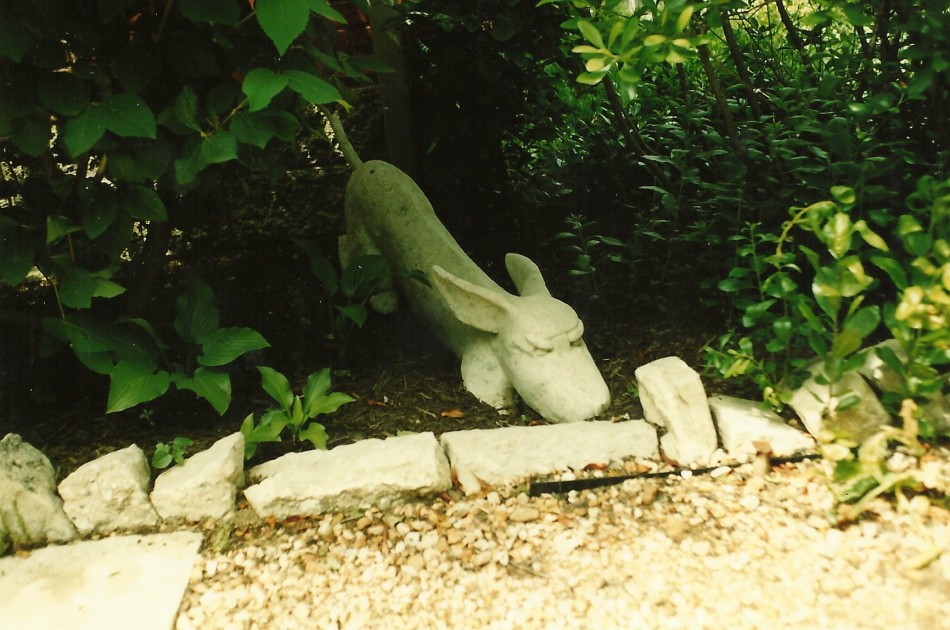 The digging dog has all but dug himself right out of sight.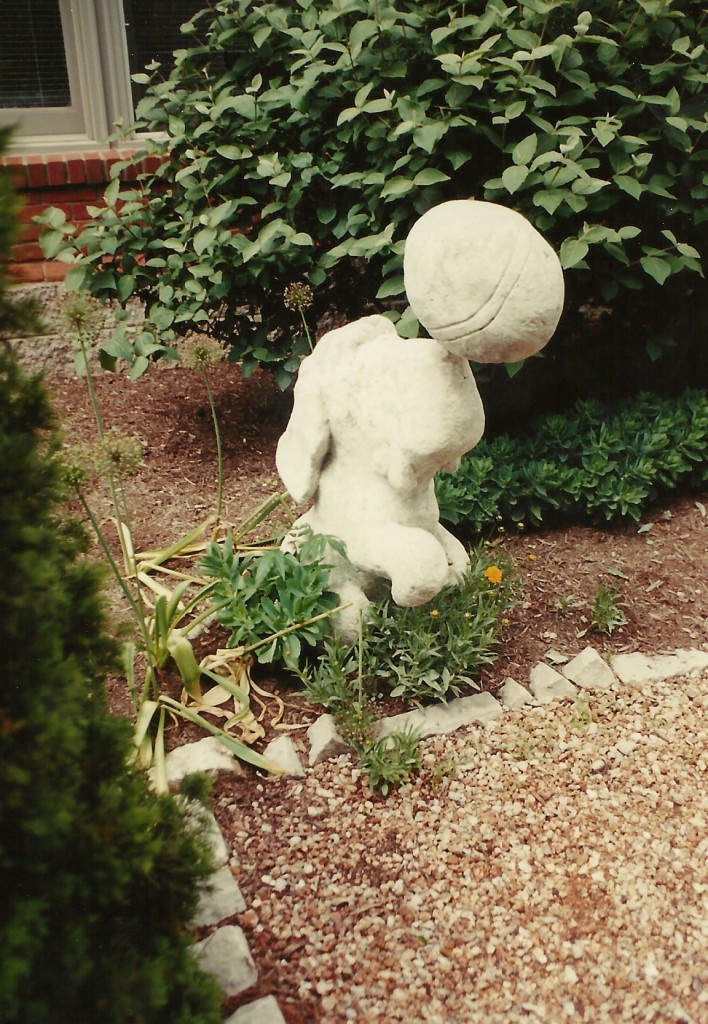 The Balancing Dog has been balancing for over ten years now…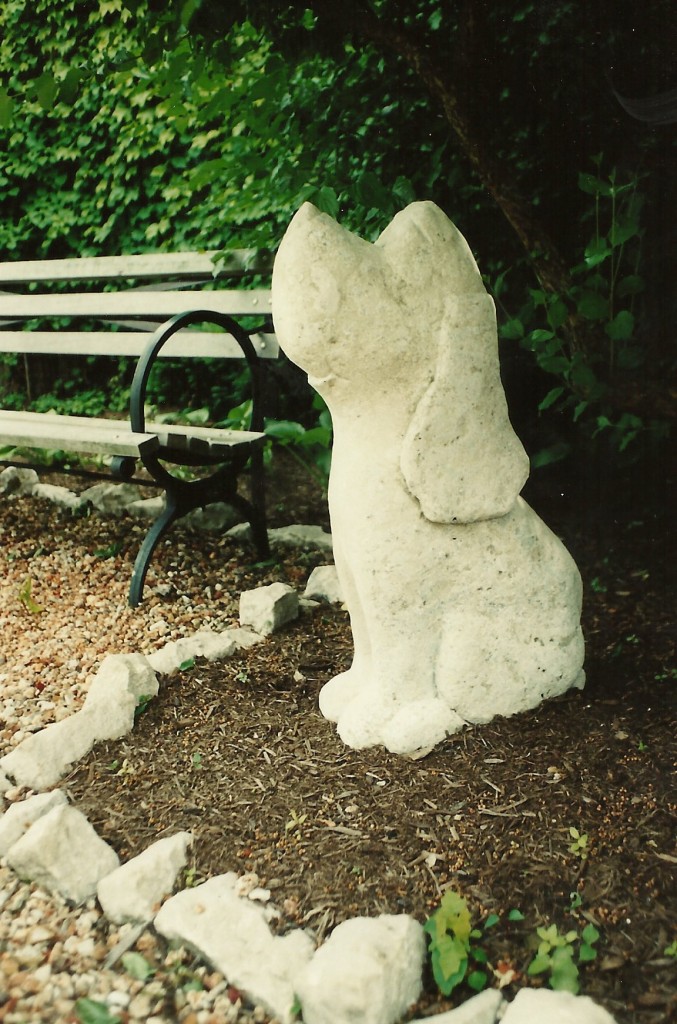 And the sniffing dog has been sniffing since the last century.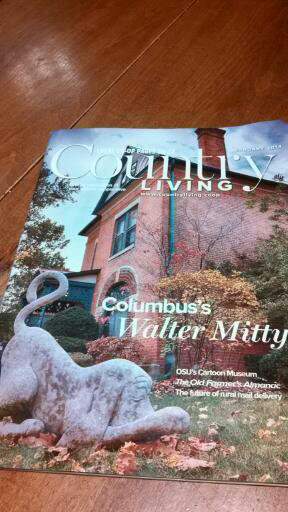 And last fall… there was this. Pretty cool.