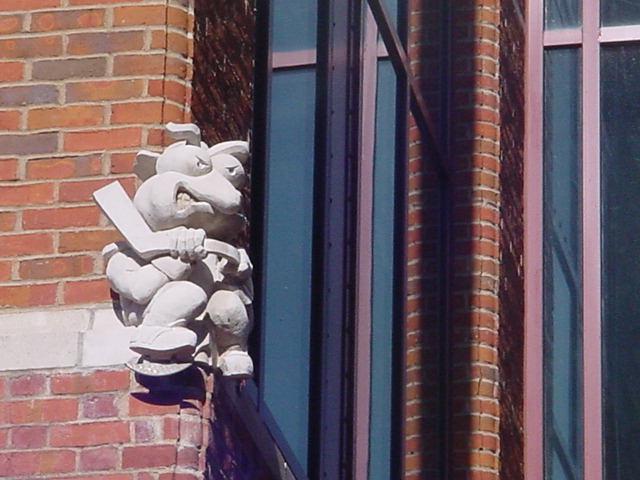 This was such a gas! The architect of the building commissioned me, without anyone else's knowledge, to do a Stinger gargoyle in honor of the Columbus professional hockey team, and to install it late on a Saturday when nobody was around. He arranged a key for the lift, water access, electric… it was a total commando installation. I SO understand the thrill of graffiti artists after that experience. The piece made the front page of the dispatch. I should find that and add it to this post.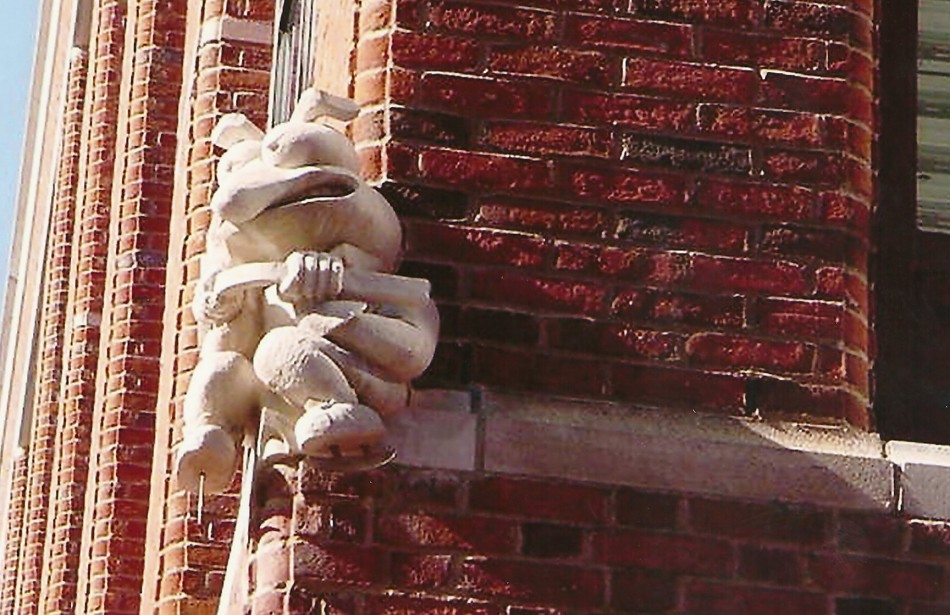 The stainless steel blades of the skates are still shiny, now more than a decade on. If you want something personal for your building, well, let me know.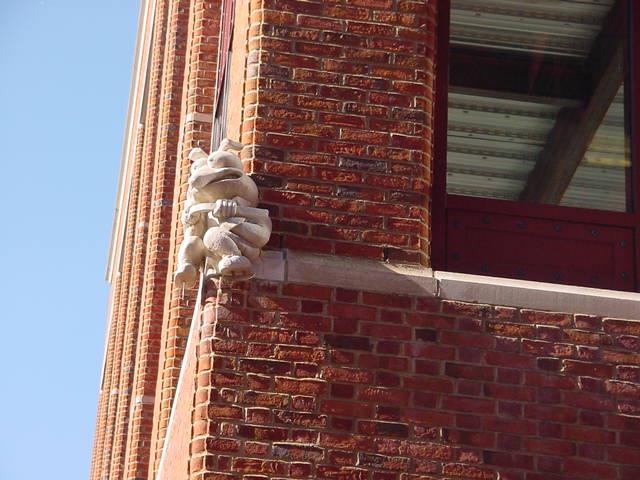 Which will last longer? The Columbus Blue Jackets or this "Gargoyle"?