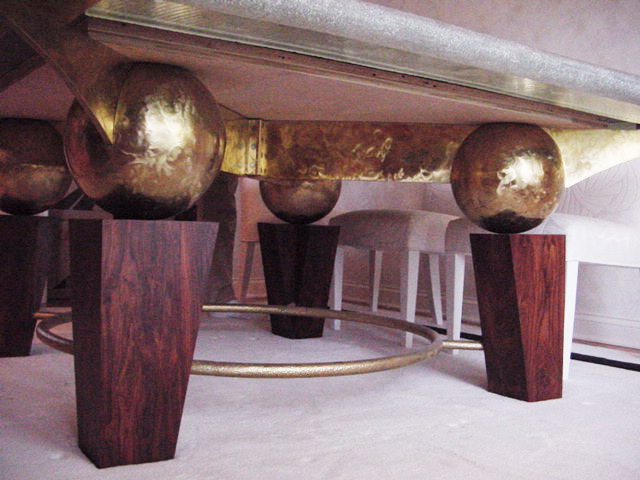 Everything about this table comes apart. It is a giant jigsaw puzzle. The pieces are are labeled, and only fit one way. But they all fit perfectly. Thanks Team!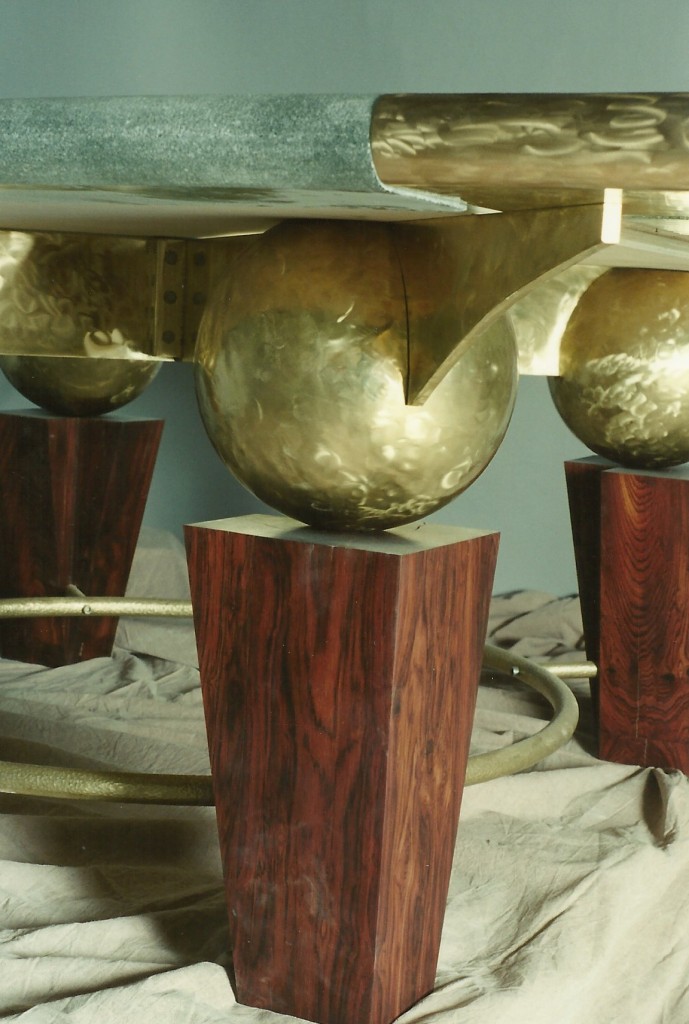 The glass edges have been carved back into "tabs" that fit into the bronze corners. The X-braces bolt together in the center; the flat tops of the bronze spheres allow for a wrench to tighten the nut that hold the sphere to the bolt that has been embedded in the rosewood leg. The hammered footrest is suspended at the right height by the pins.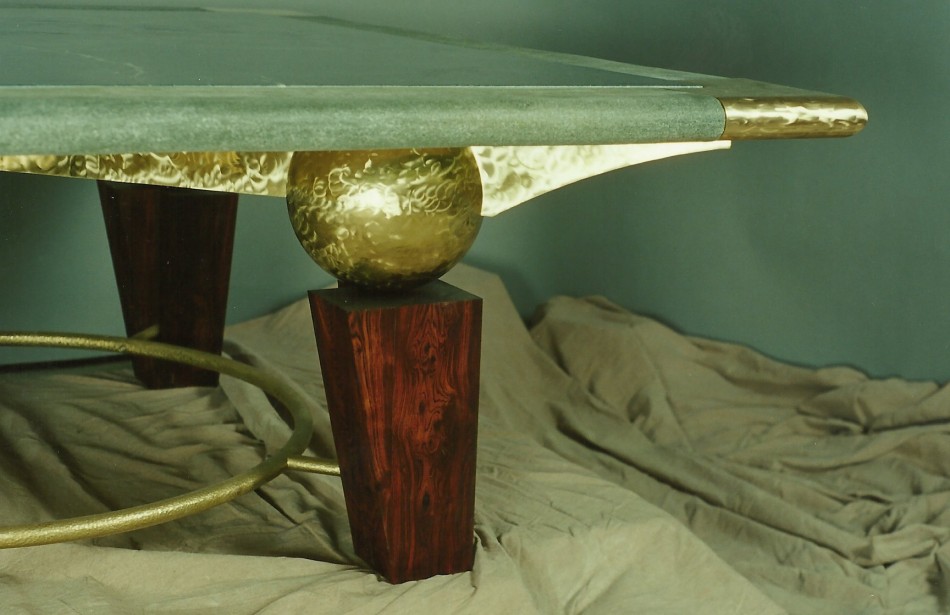 Brazillian Rosewood is one of the materials that quality guitar necks are made of, so I gave a few of the scraps to a local luthier. Waste not, want not. It is such beautiful wood!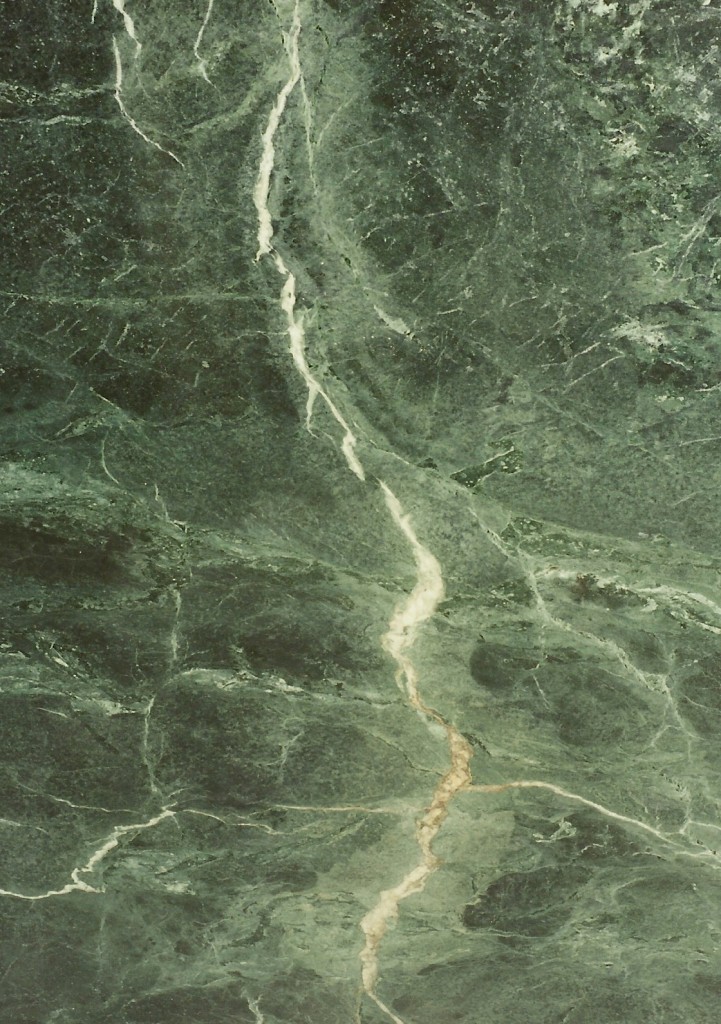 I bought this slab knowing that someday there would be the perfect use for it. This table was it. Such a spectacular vein!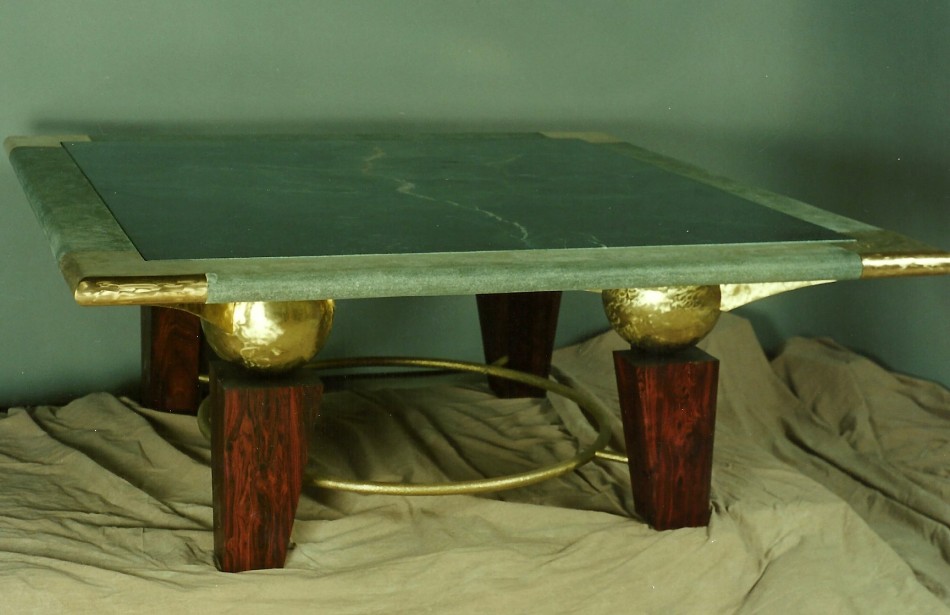 The chiseled glass has a warm sea-green glow, even in dim light. Working with materials of this caliber is a rare privilege. I have always been aware when I'm making furniture that it will be appreciated (or not) every day.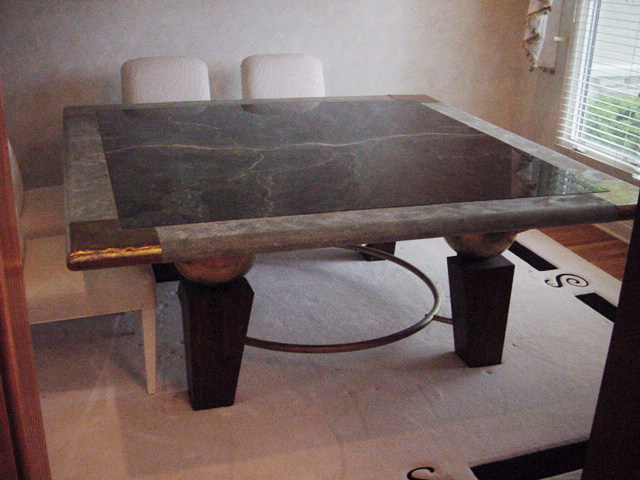 Seen in its home, the table has by now been seated hundreds of times. Kids have come and grown here, and are still growing. Thank you for the opportunity to practice my craft, and I hope the table has served you well.