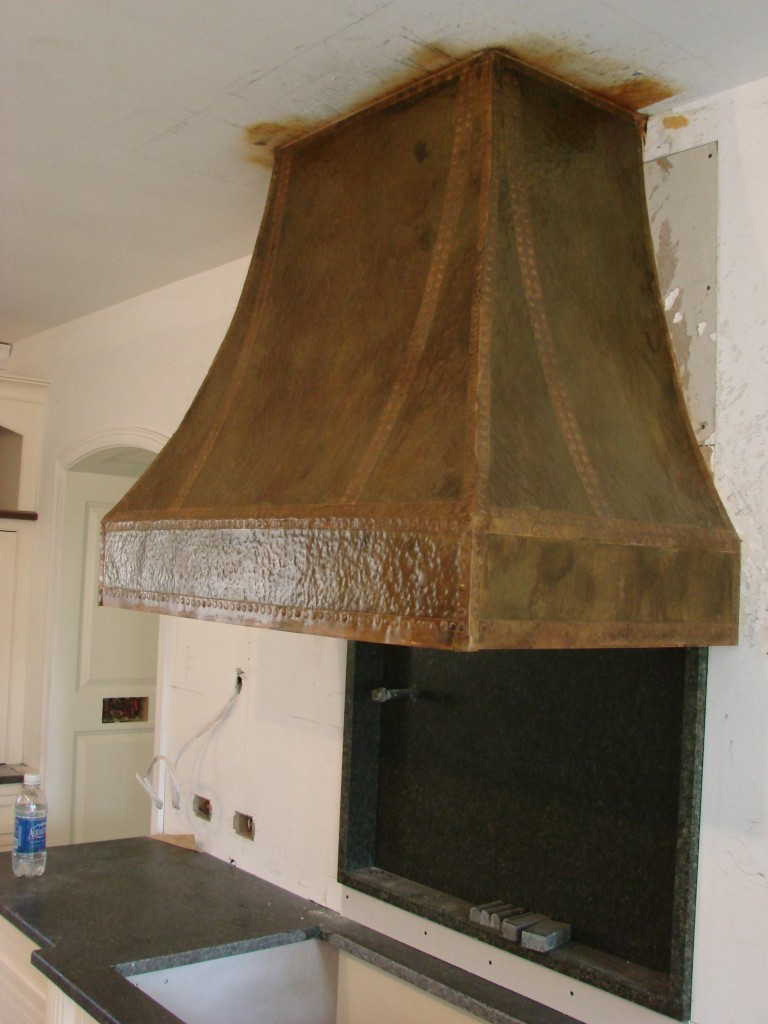 This hand-hammered hood is all about being perfectly 100% hand made.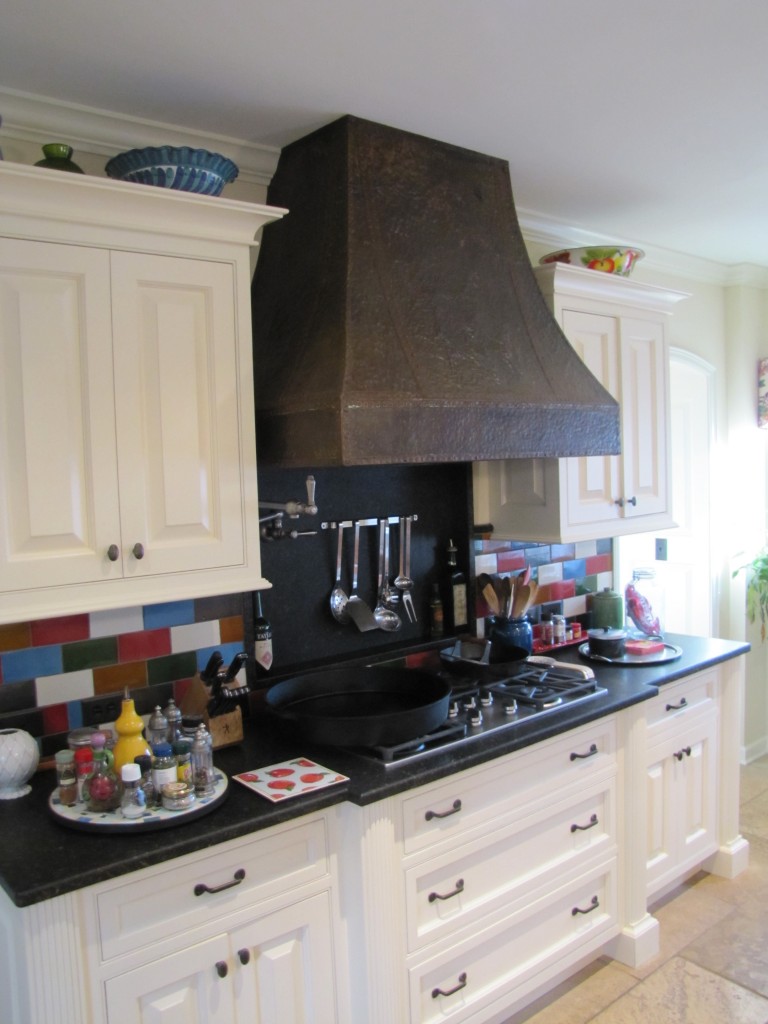 Solid brass and copper, the maintenance is negligible, and with little effort will last longer than the house.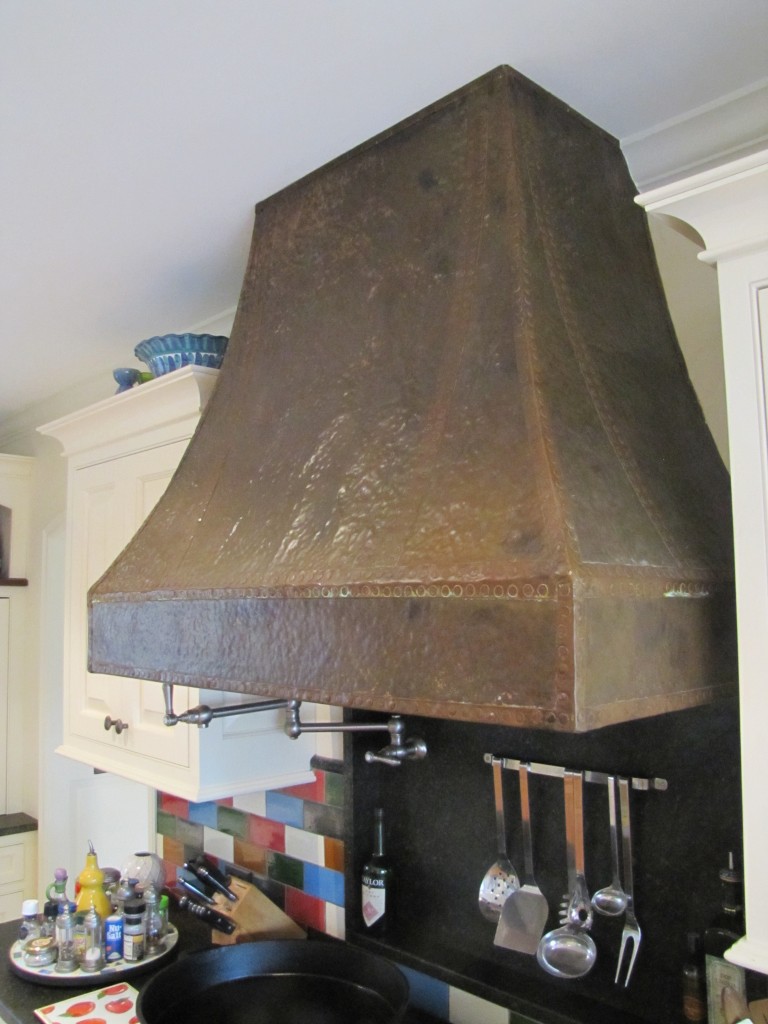 I love that this kind of effort is in a normal kitchen, not out of reach at all of the average home owner. It's just that nobody does this kind of thing, so nobody thinks to look for it.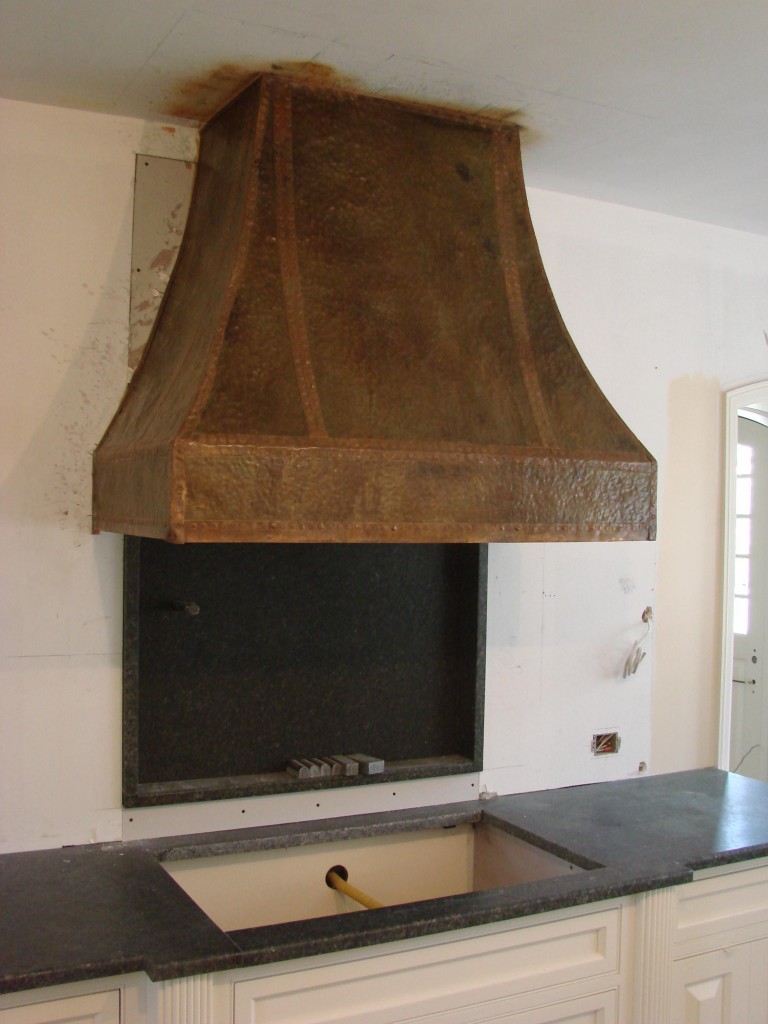 The last part of the patina had to be done on site. Sometimes hand mad means hand made.