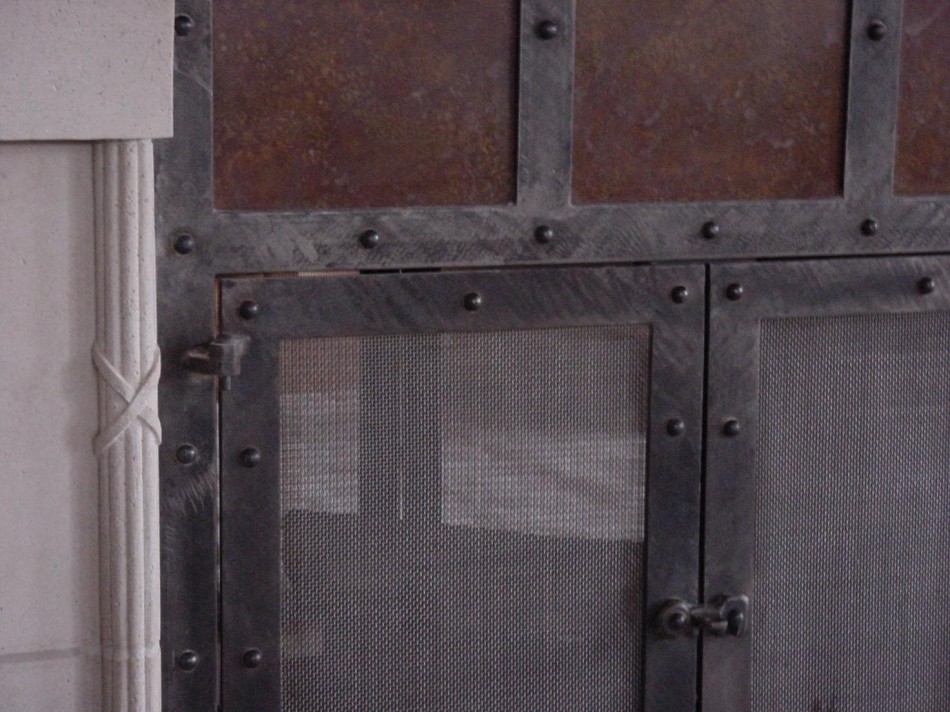 These beautiful steel fireplace doors are as functional as they are good looking. Heavy duty steel screen, custom made gravity hinges, a custom latch, and bronxe inaid panels to boot… custom made to fit any size firebox.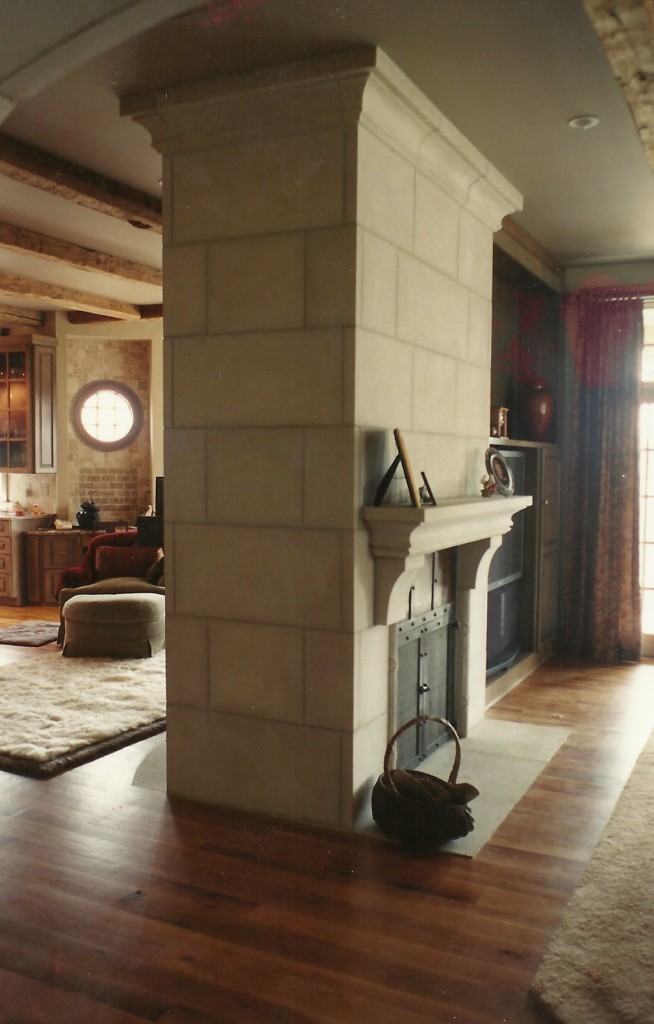 This side of the wraparound the husband got to help design… this was his side.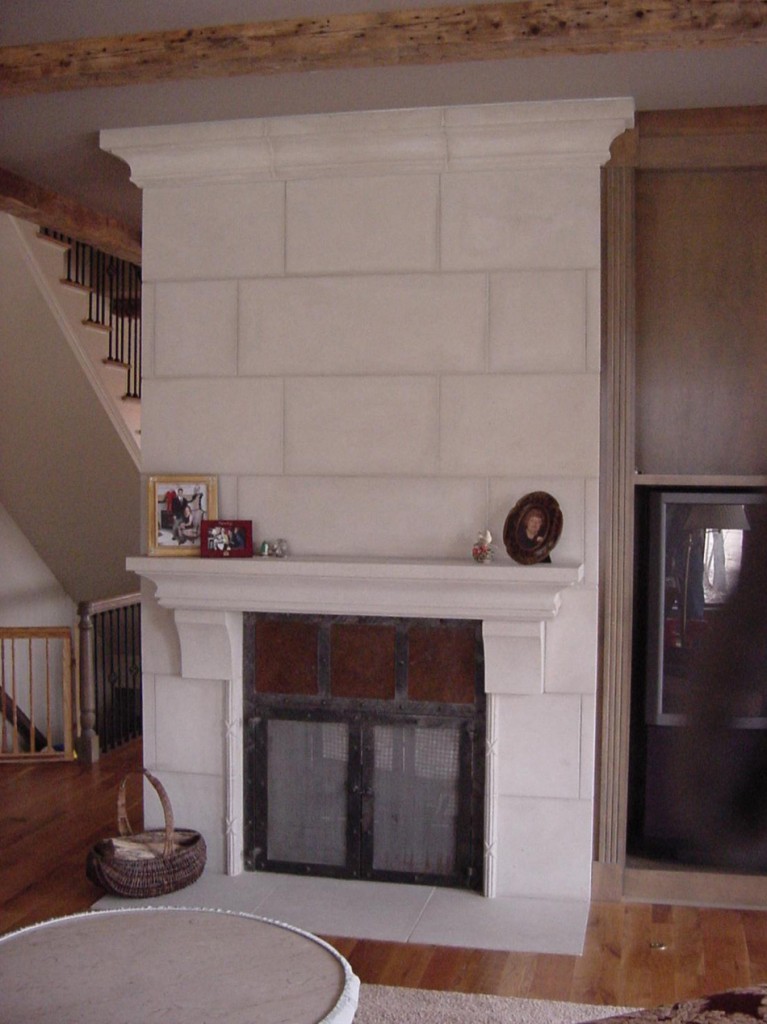 He was very pleased with his side, as was she, as I recall.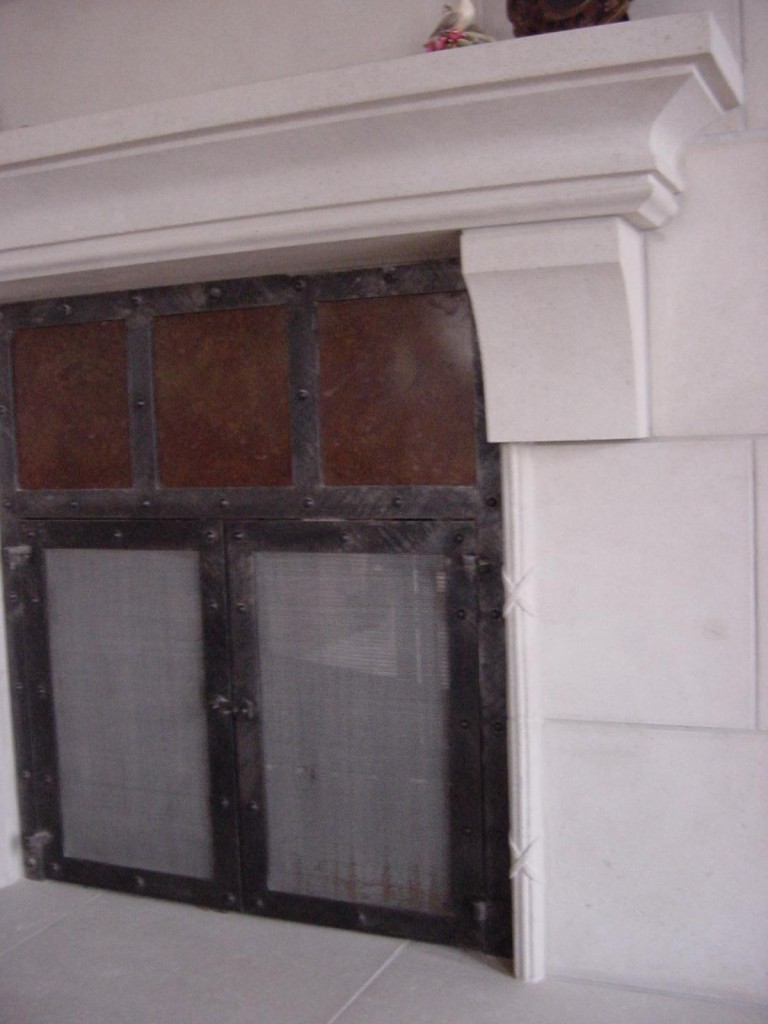 Turns out the husband has an artistic side as well.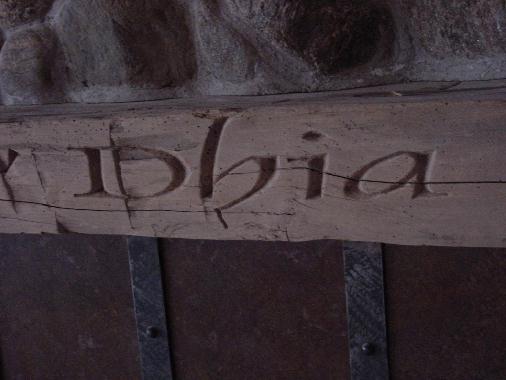 The wife, also a doctor, got her way on the other side. I phrase this badly. They both got what they wanted and were happy clients.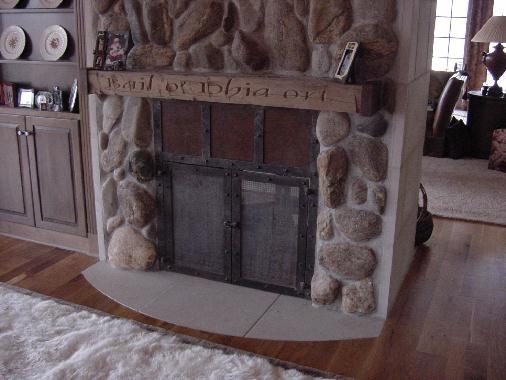 In addition to being a surgeon, the wife was also a dedicated cook, and she got to decide that the kitchen side would be warm, and not formal.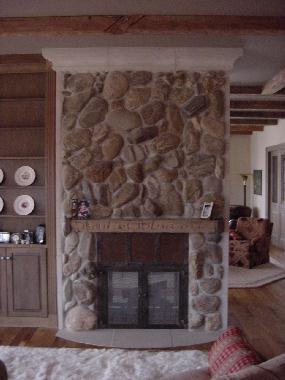 This is her view of the fireplace from the kitchen.