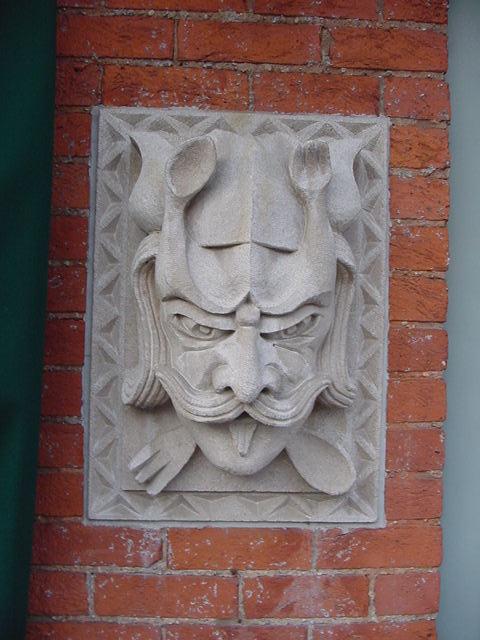 These grotesques have aged well. Not far from the Cincinnati Art Museum in the Mt. Adams area, this pub is in a former Speakeasy. The owner is a character- one day it was so hot he and and Johnny Cash went and drove a tee into the road and hit golf balls down the hill. Can you tell that the head is based on a chicken?
I love this kind of work.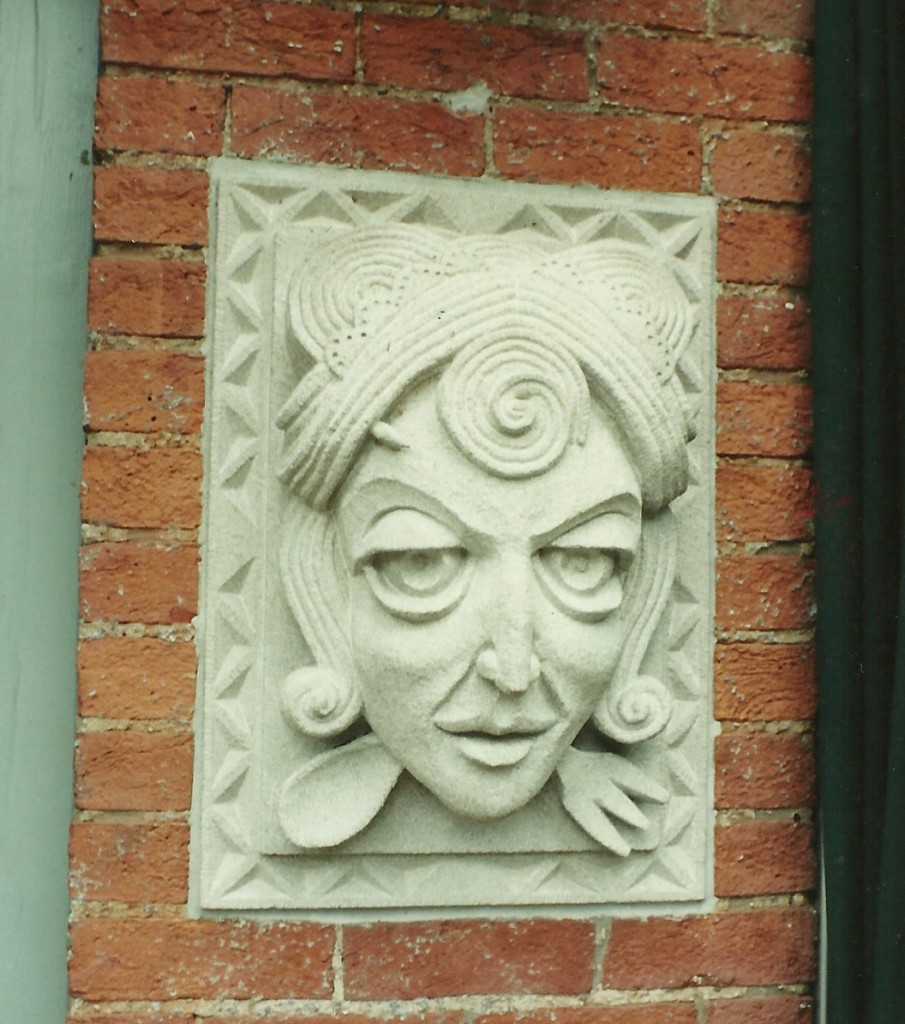 The waitress (note the pencil behind the ear) often has a cigarette in its mouth. I stop by and eat if I'm  passing through and check on them every now and then.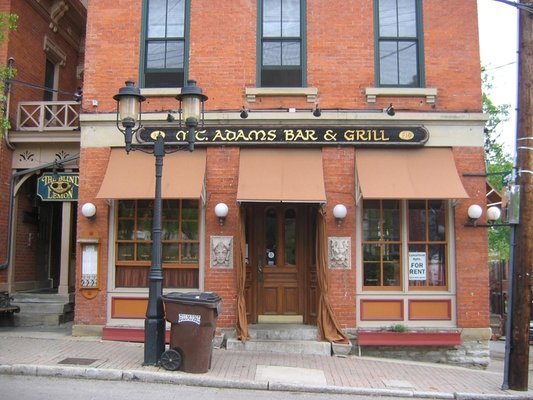 If you're looking for a good place to eat- a Cincinnati tradition.. Mt. Adams Bar and Grill.