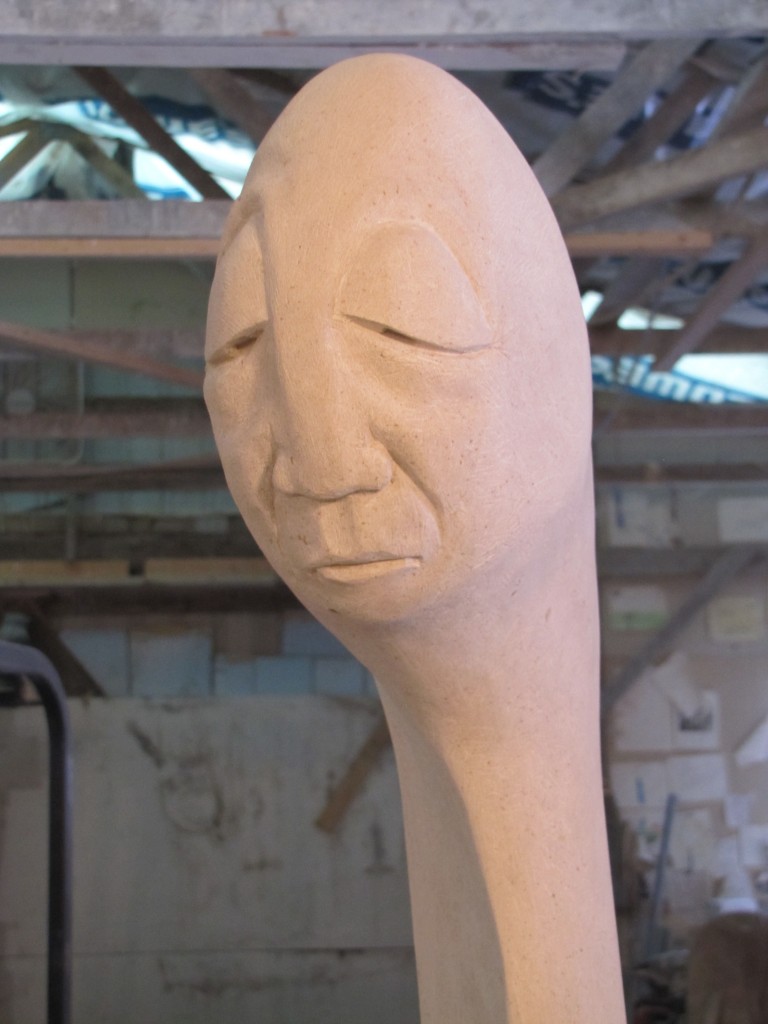 I went to the Dayton Museum with my daughter, a student at Wright State. We saw a sculpture of a peacock I really admired. This piece popped out a short while later.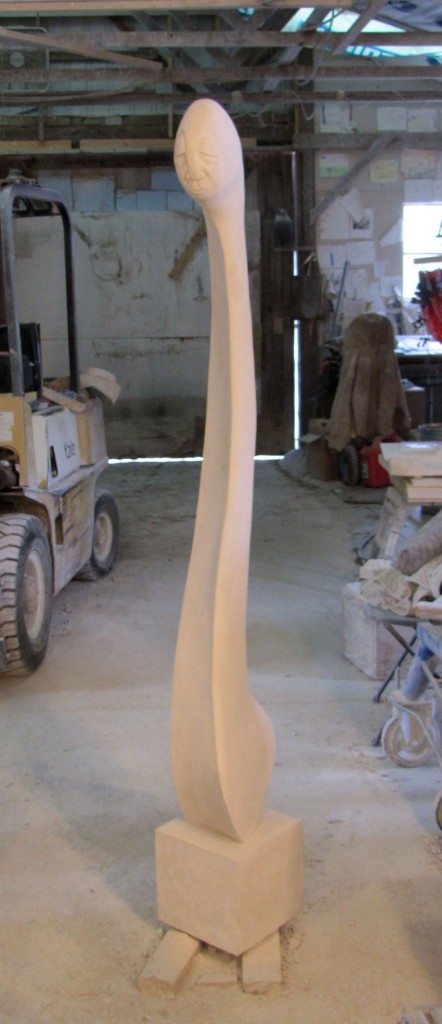 This piece would be really nice in a garden. It is weather safe and will patina well. Plants would happy to cuddle it.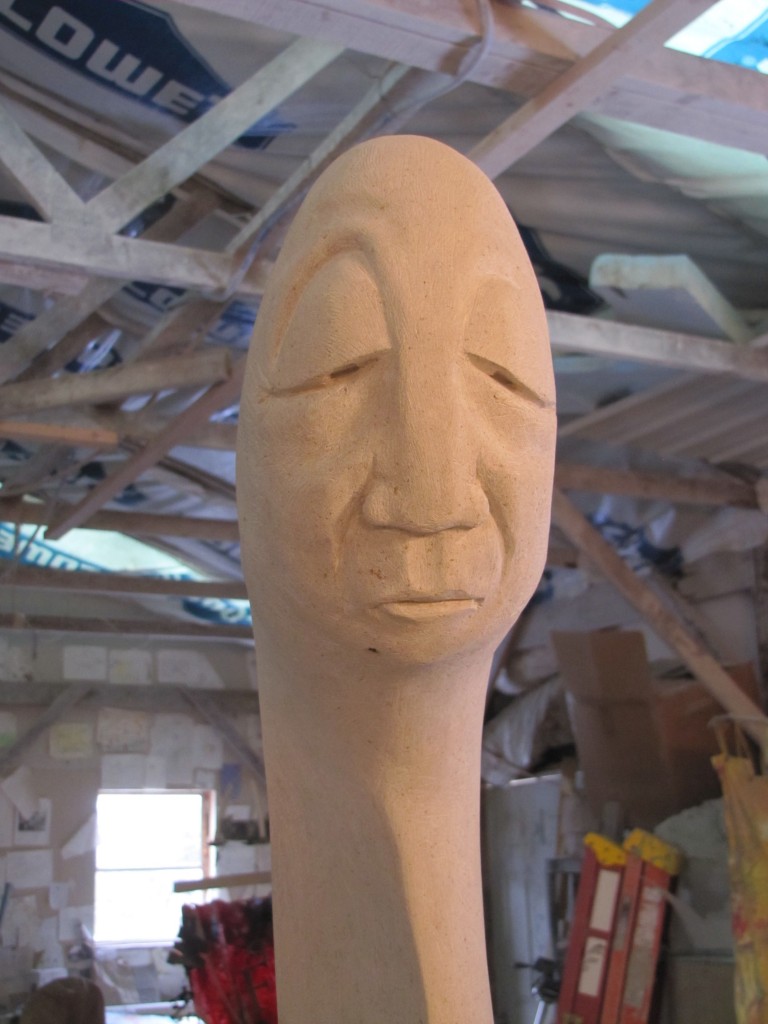 And doesn't it need cuddling? Long Face is a piece waiting for the right space to watch over.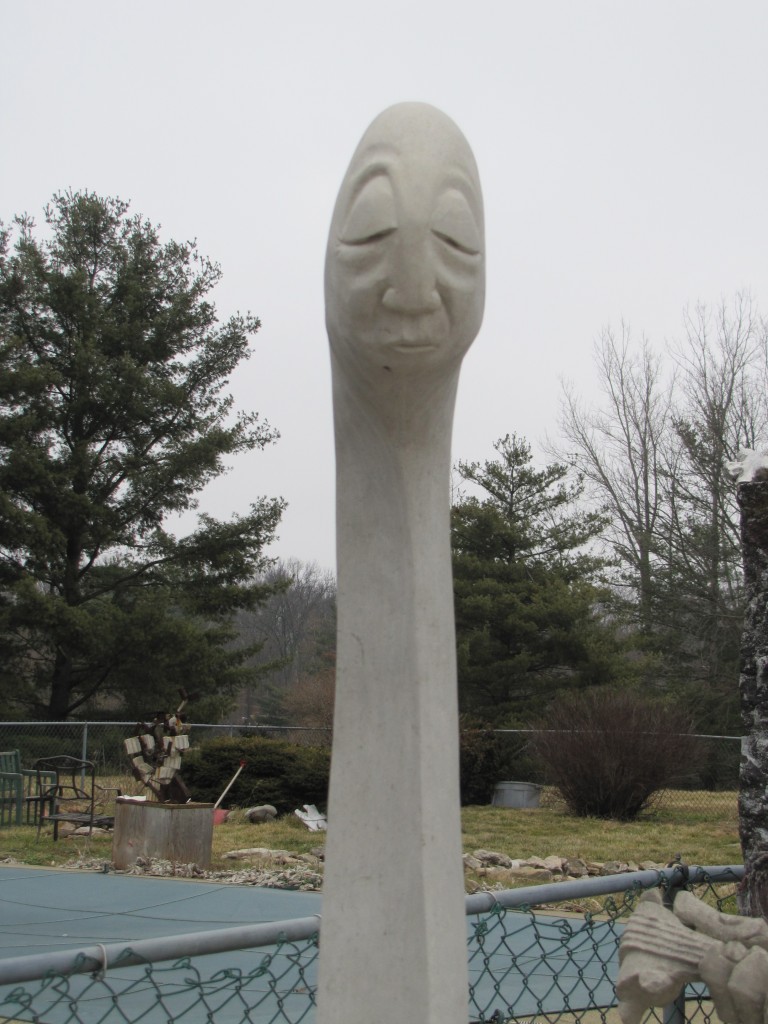 It waits on my driveway, patiently. Or not so patiently.