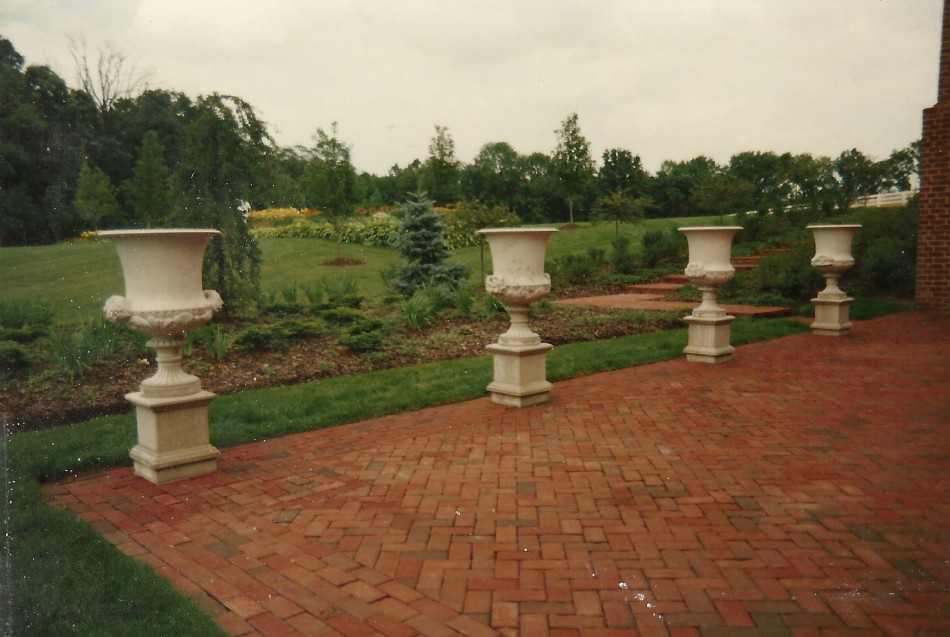 These limestone urns are each unique on close inspection. They are based on the concept of Earth, Air, Water, and Fire, and the handles reveal the distinctions.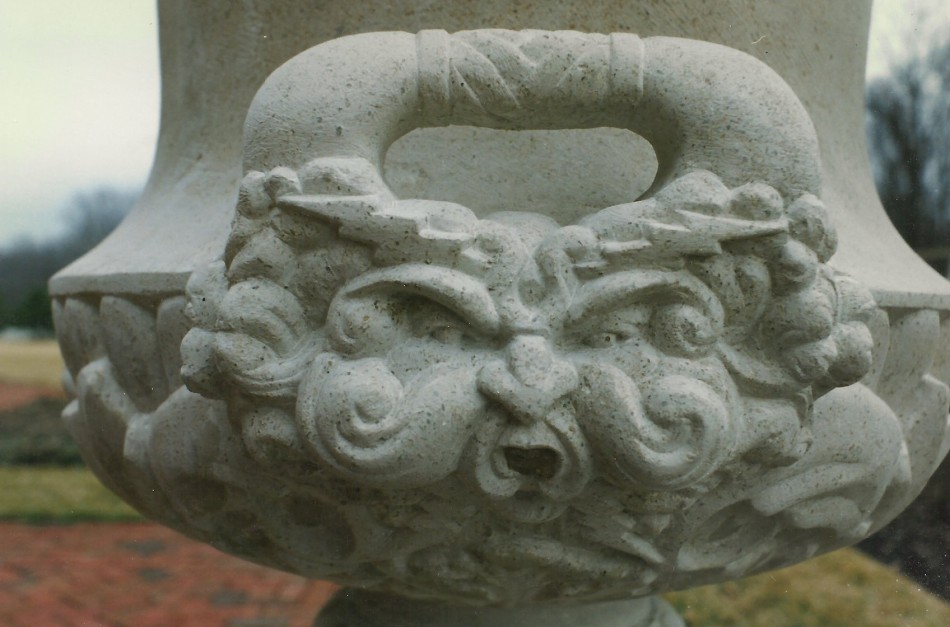 This is one of the Air handles.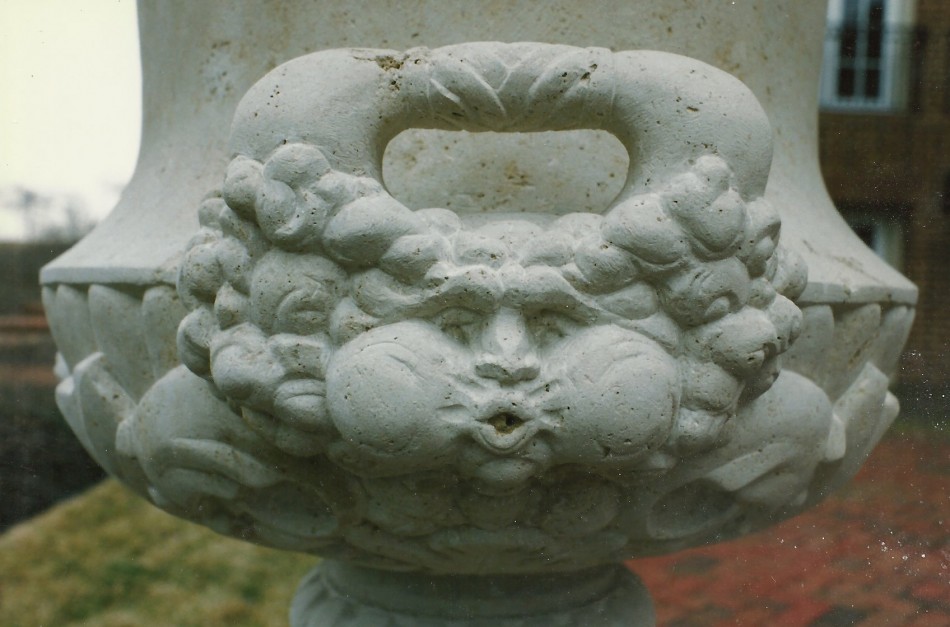 This is the handle on the other side of Air.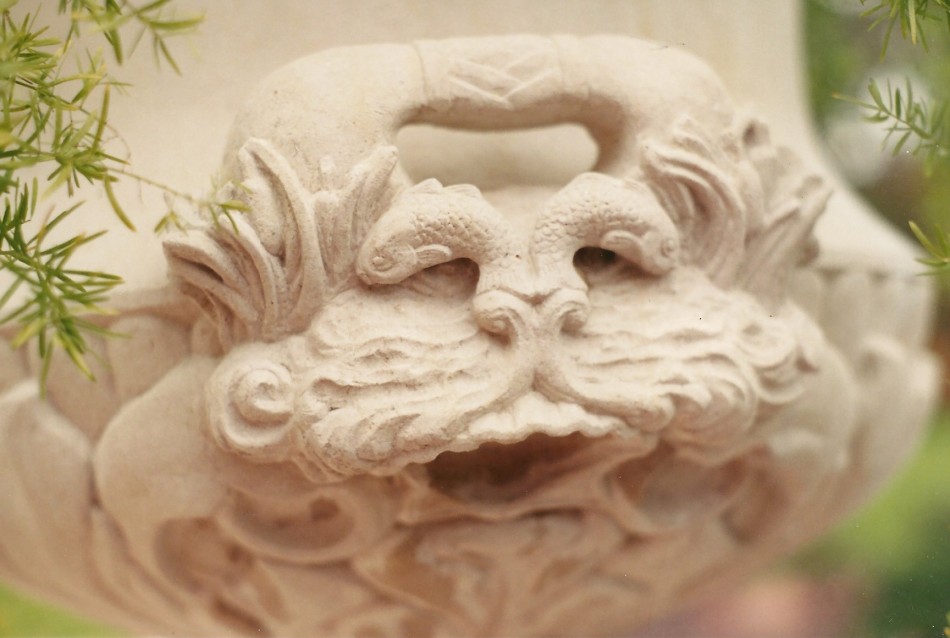 Water, brilliantly carved by Matthew Palmer.
I included this extra shot of Air because of the mud dauber nest in the eye. Limestone is real stuff, and the bugs don't care what it looks like.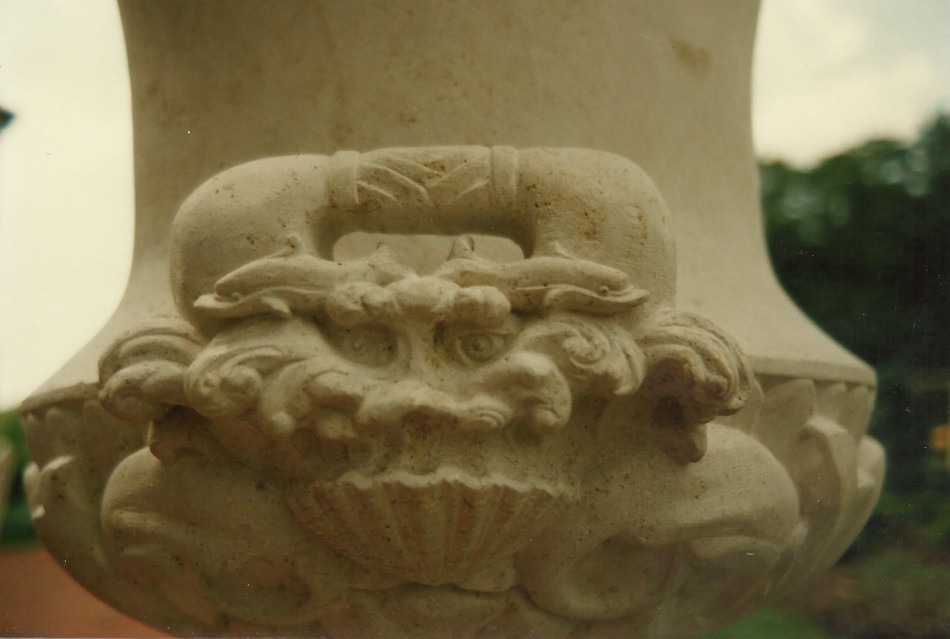 The other handle was freshwater- this one is salt water. So many choices, so little time.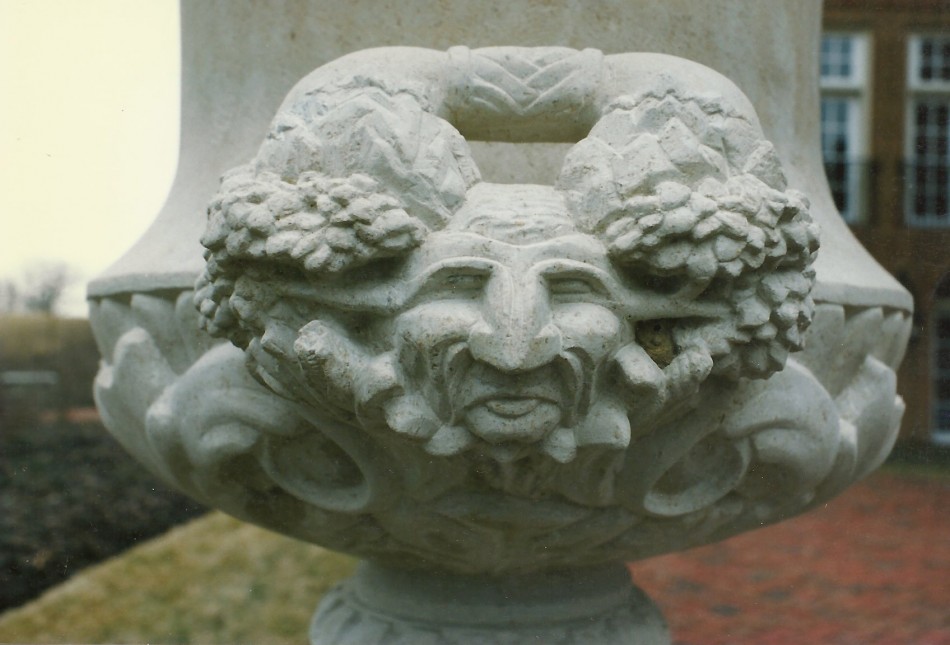 Earth, dry and old.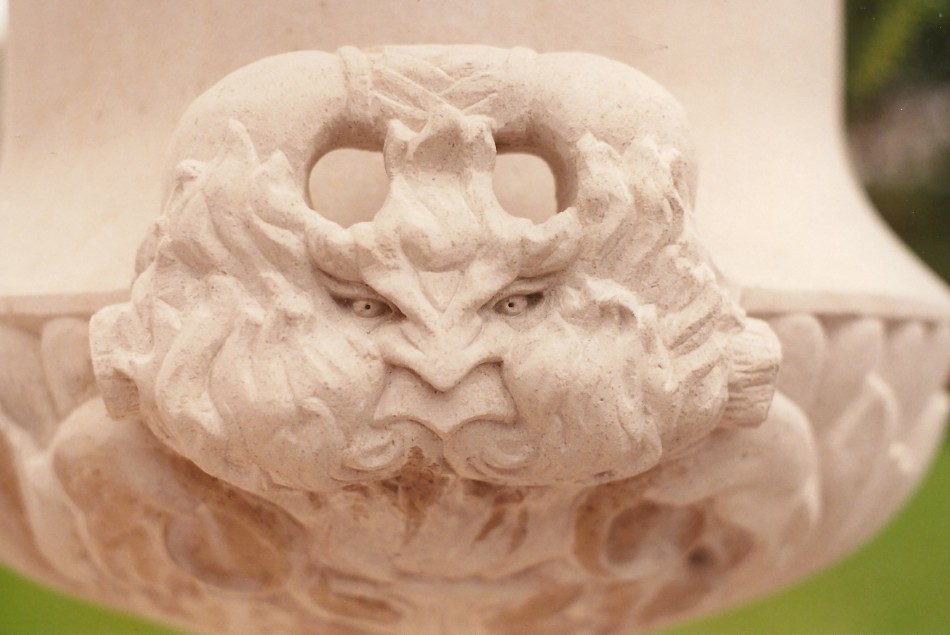 Fire, muted.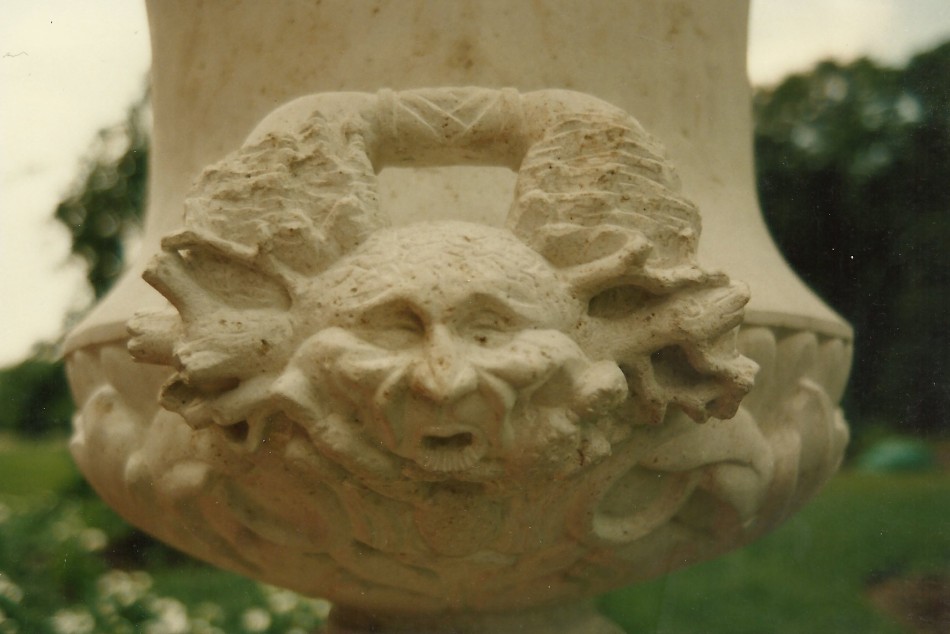 Earth again, ancient and aware.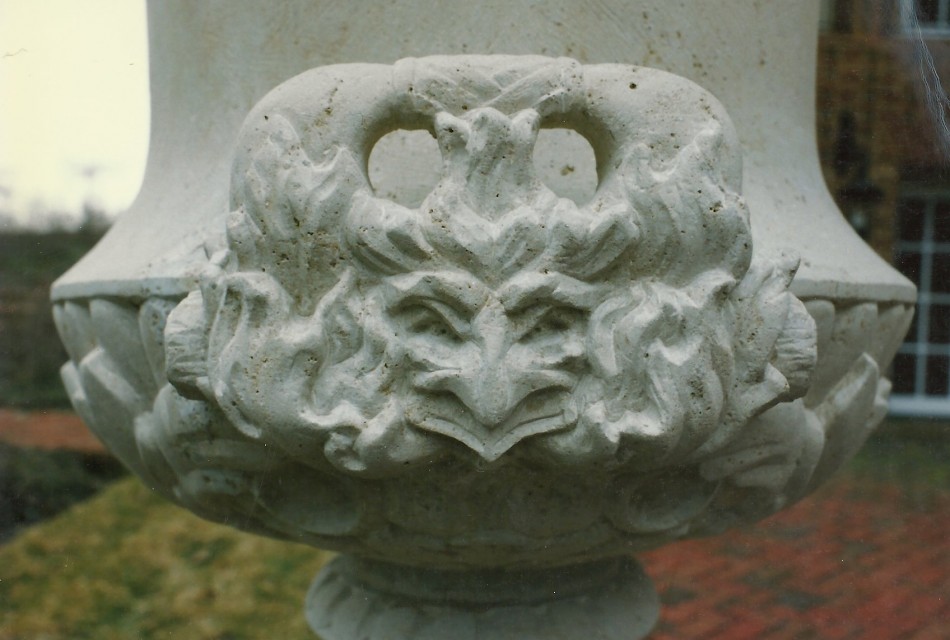 Fire, fire, fire. Some say the world will end in fire, some say in ice; from what I've tasted of desire, I say the world will end in ice. Or something like that, Robert Frost memory from grade school.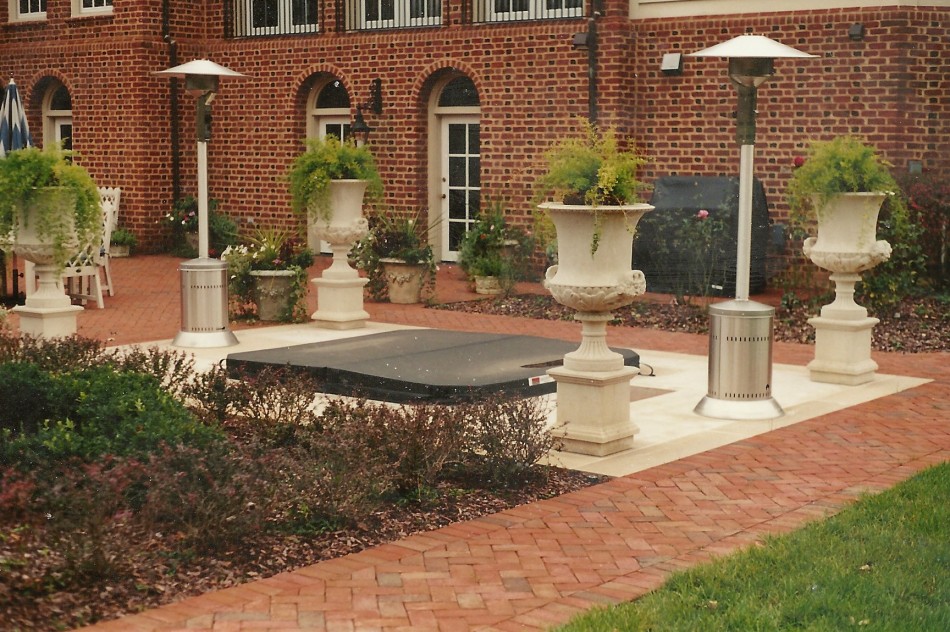 The urns were moved after the jacuzzi went in.  Party Ohio style…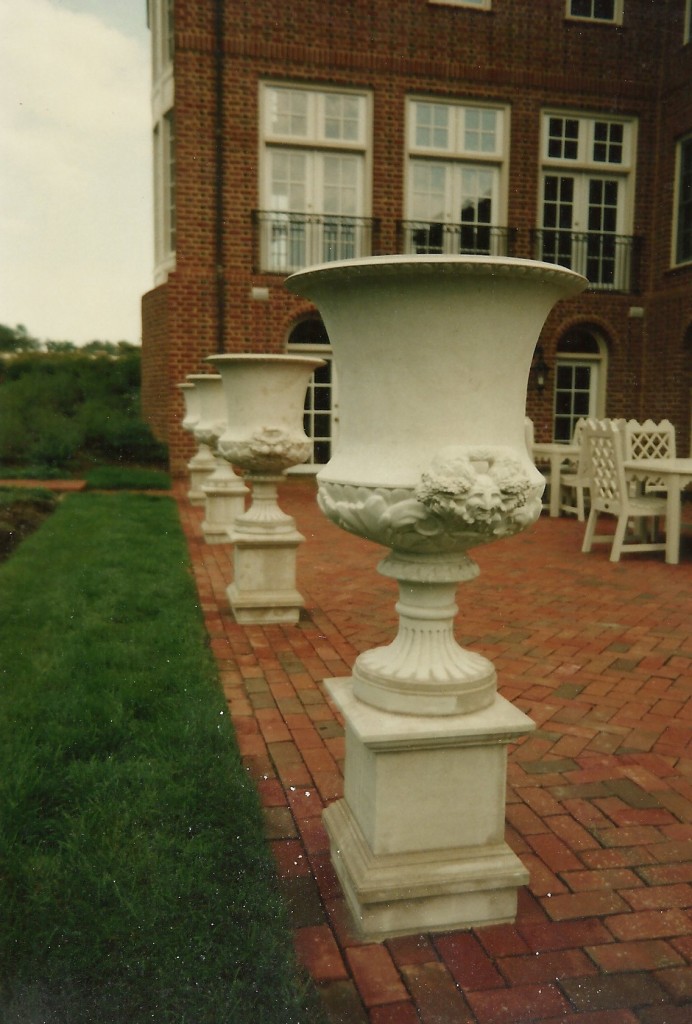 The urns, all lined up and ready to roll.