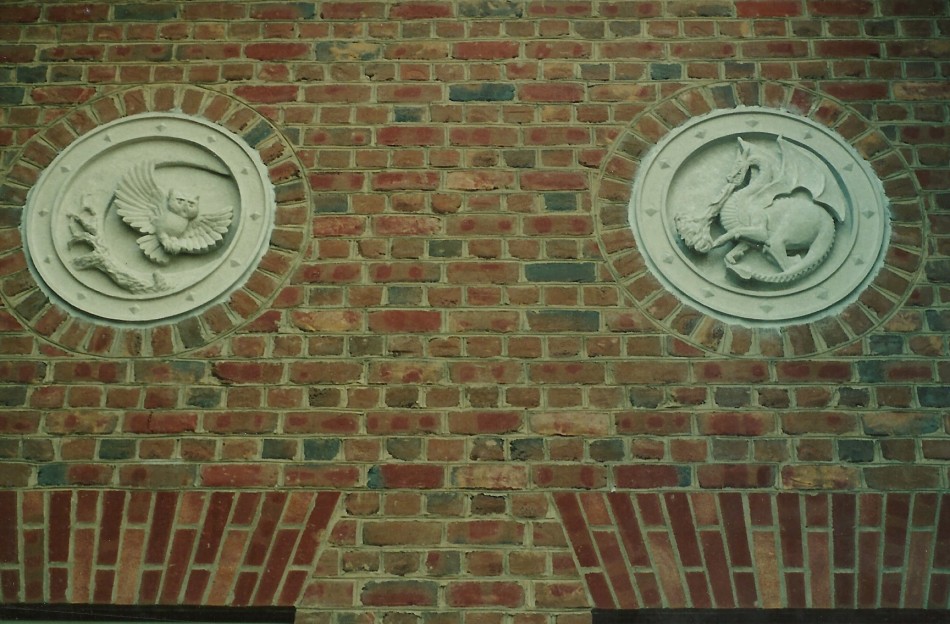 These were fun to do. The client wanted Earth, Air, Fire, and Water personified as animals. This is Air and Fire.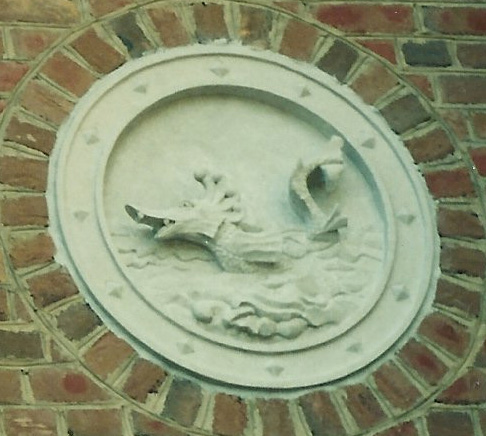 This one is Water. Each plaque is 3′ in diameter.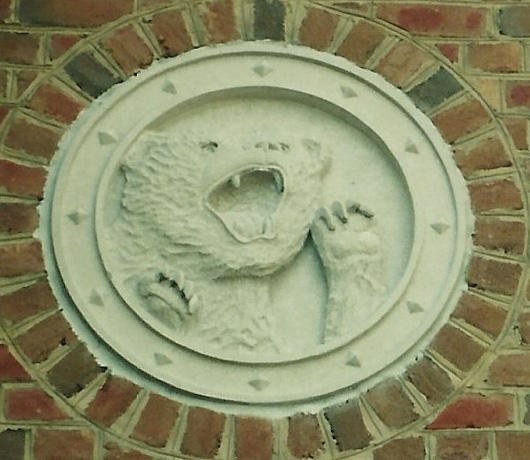 The bear for Earth.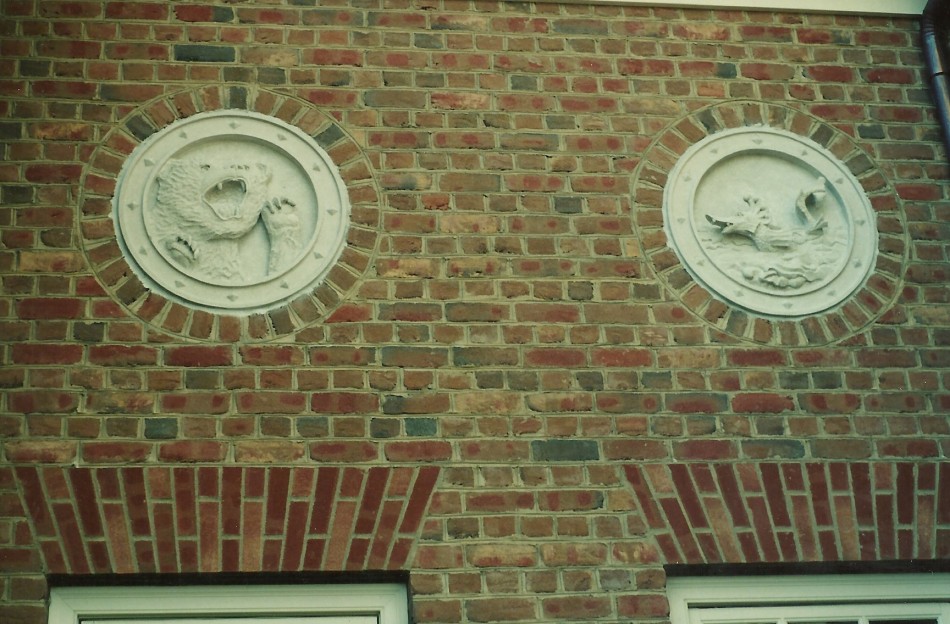 Here are Earth and Water. There are two plaques on each side of the entry.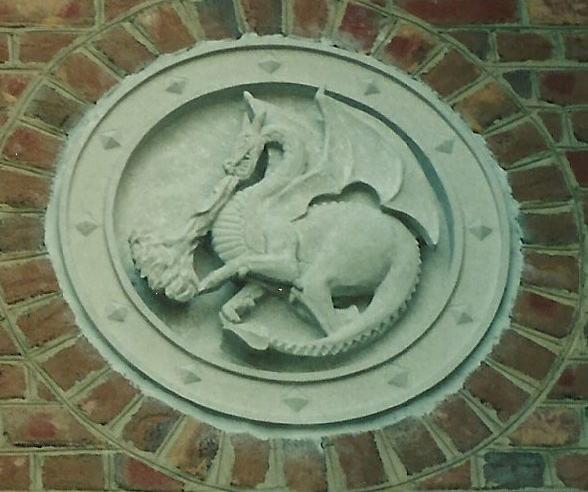 Fire was fun to design and carve.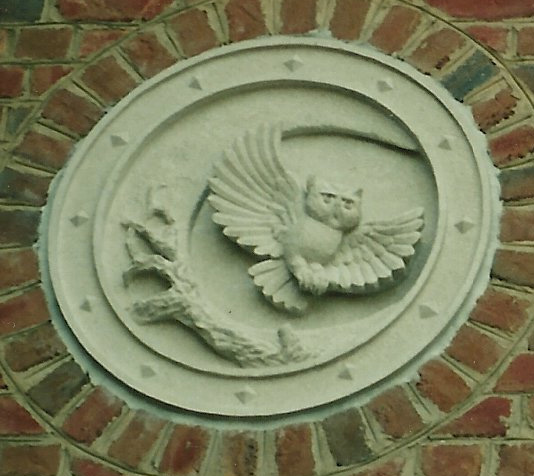 The owl for Air flies in front of the moon.