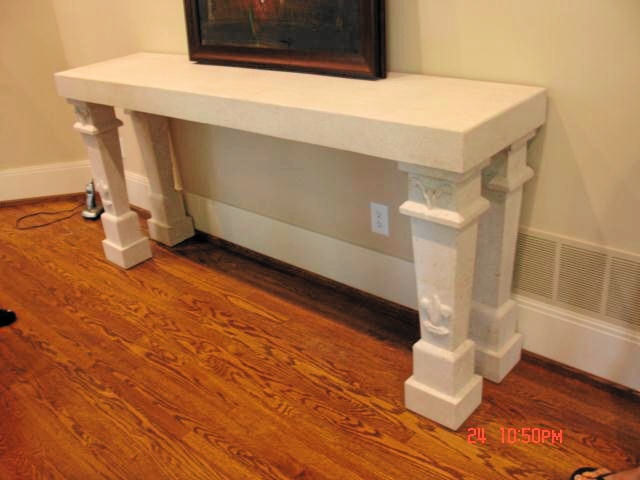 This table was on the docket when a newbie, Jason, came on. Jason was great, but at first he had what we laughingly called "pizza boy hands". Took a while to toughen him up. I ordered the stone in for the legs of this table full length, not cut to size, so that Jason could get a bit broken in. The piece "Tapestry" in the Sculpture section of this site is the result.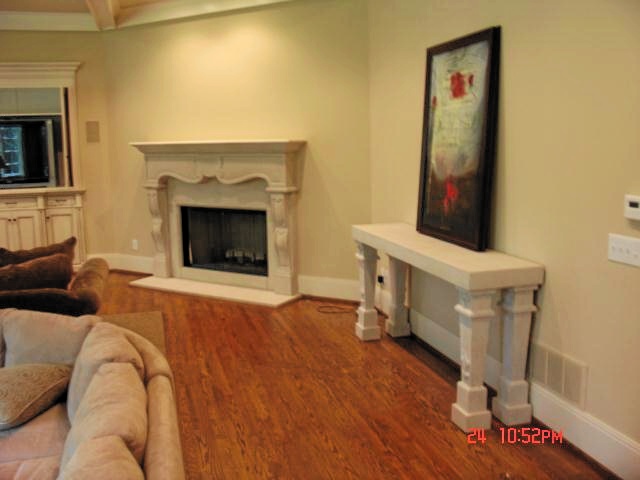 I designed and built both the table and the fireplace, and a fireplace in a room not visible from this vantage. The table is fully epoxied together; there is no flex in the legs.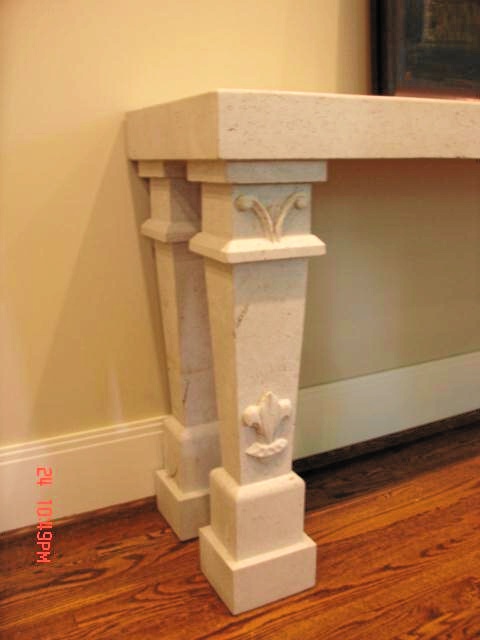 I love doing furniture. Bringing the mass of the Earth into the house. Rocks have a strange ability to command presence and rightness in a room.