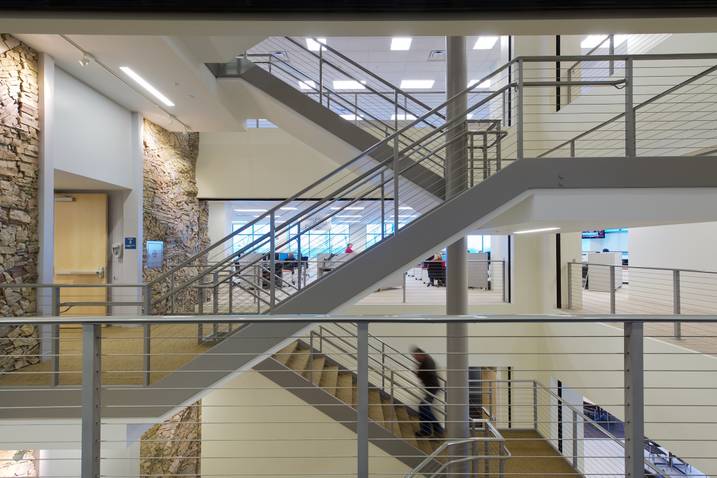 Painting with rocks. This large stairway and elevator shaft got the full treatment. Each of these stones was hand shaped to fit the sculpted substrate.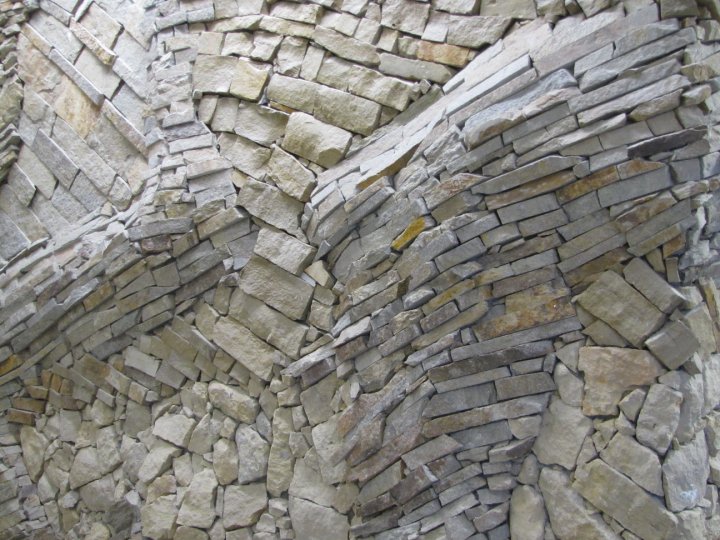 The theme began as an image of geology raised into the building, but the clients soon gave me freedom to interpret that theme in any way I chose. I was there for almost a year, full time. For several of those months I had an assistant. I am sure Jeff, Ray Ray, and Tim won't soon forget their time on the wall.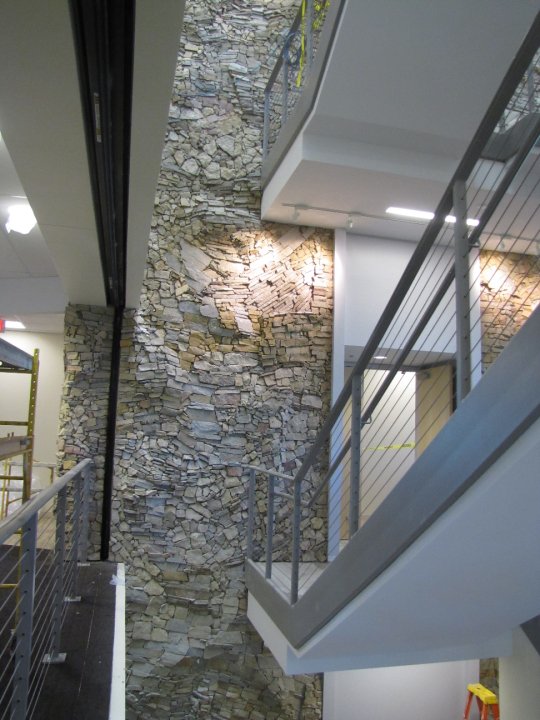 The finished product gives an otherwise dignified but industrial character of the building an air of nature and Art.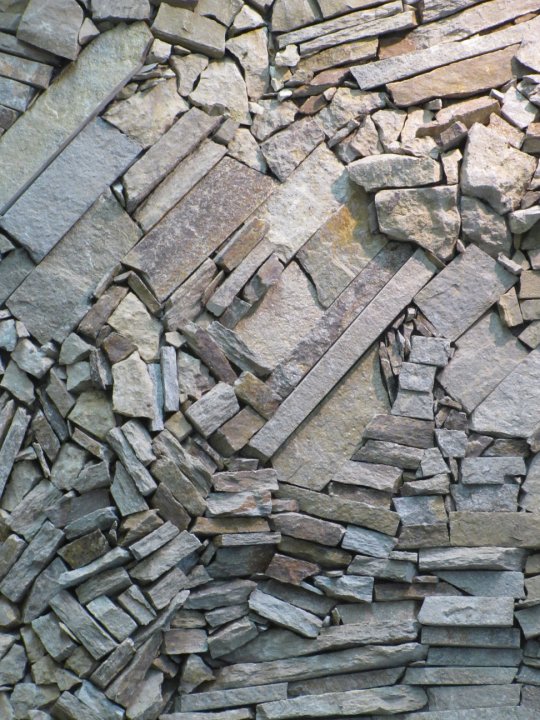 We had a tile saw, granite anvils, and bricklayer's hammers. It was a mesmerizing way to spend a year.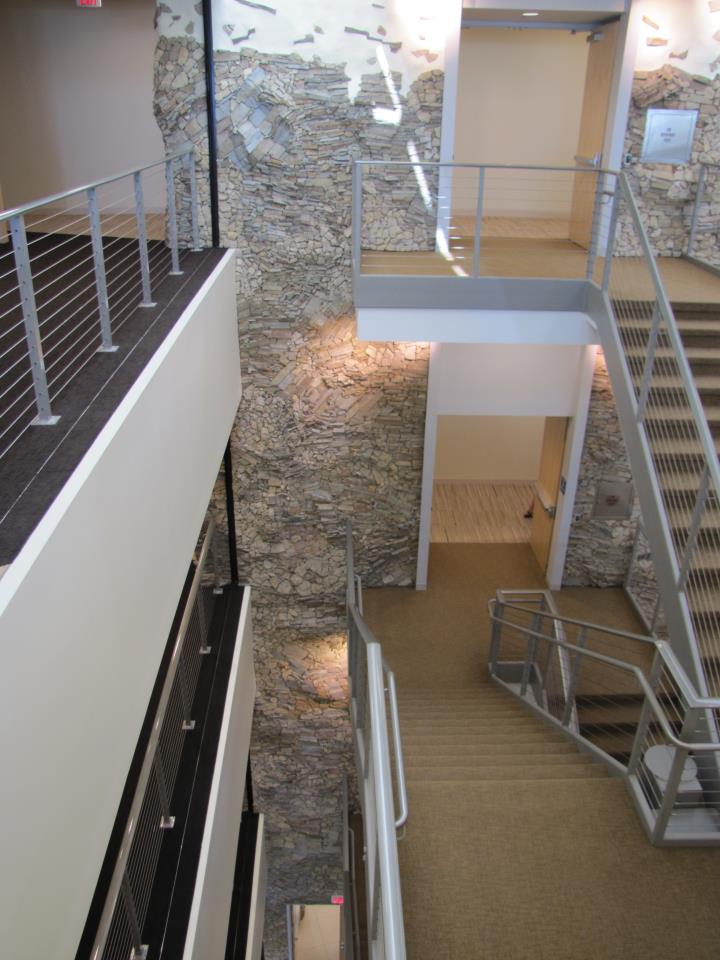 At the top, the stones blend into the wall, and float away. The wall wraps around the shaft, so the other side is also sculpted stone.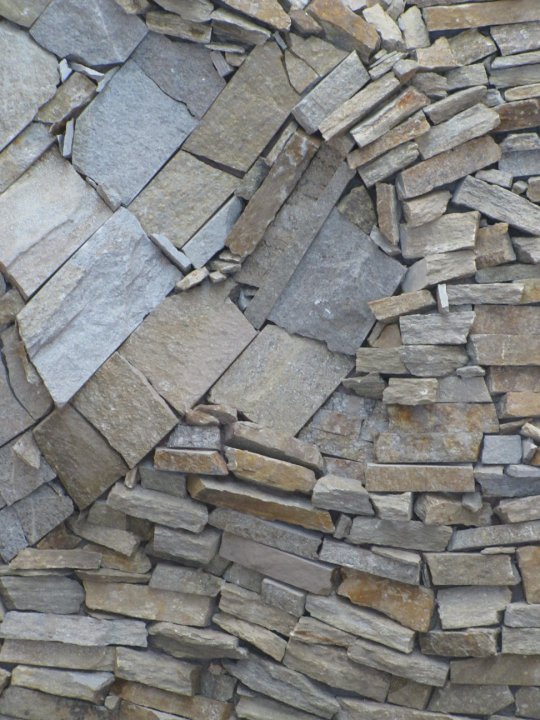 It would be a blast to do something like this again, but on this scale it would have to be relatively local.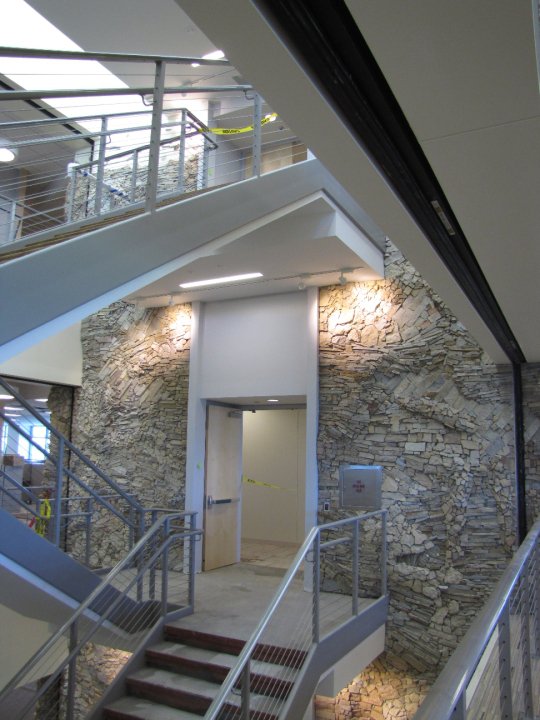 There is no place that one can stand and see all four floors at the same time.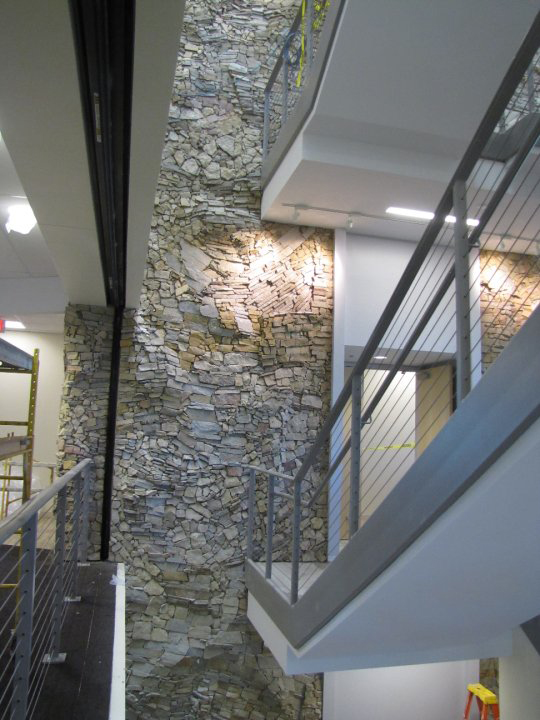 The wall only reveals itself by walking around it.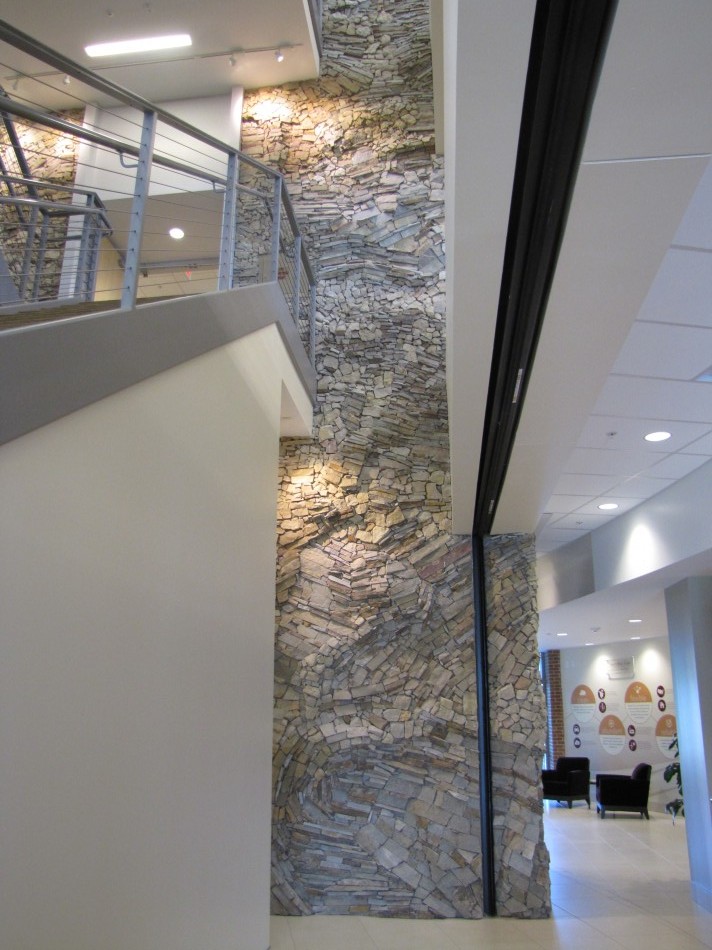 The firewall required by code was a challenge to work around. It's a lot less distracting than I worried it would be.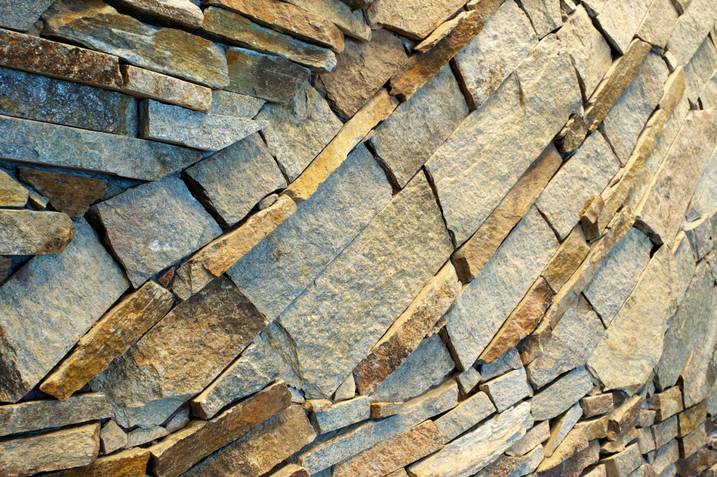 The light playing on the quartz of the granite looks great.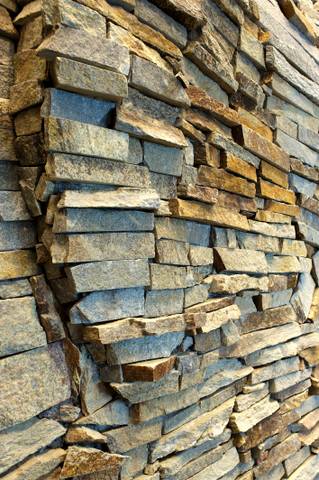 This photo shows well how the stones are built on a sculpted wall.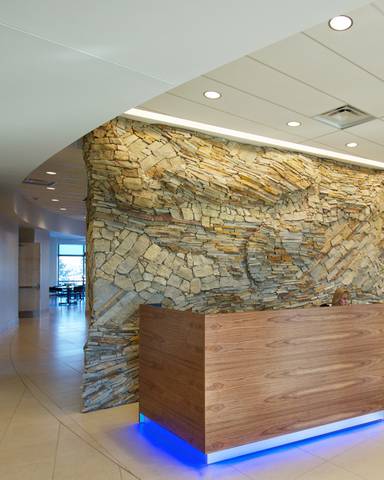 The project began on the lower left of this wall, first floor.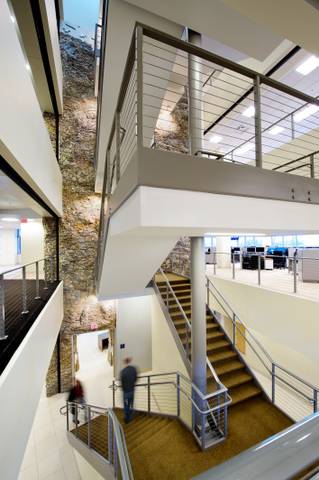 It took a special lens and the skill of a pro, but the photographer was able to get all four floors in one shot.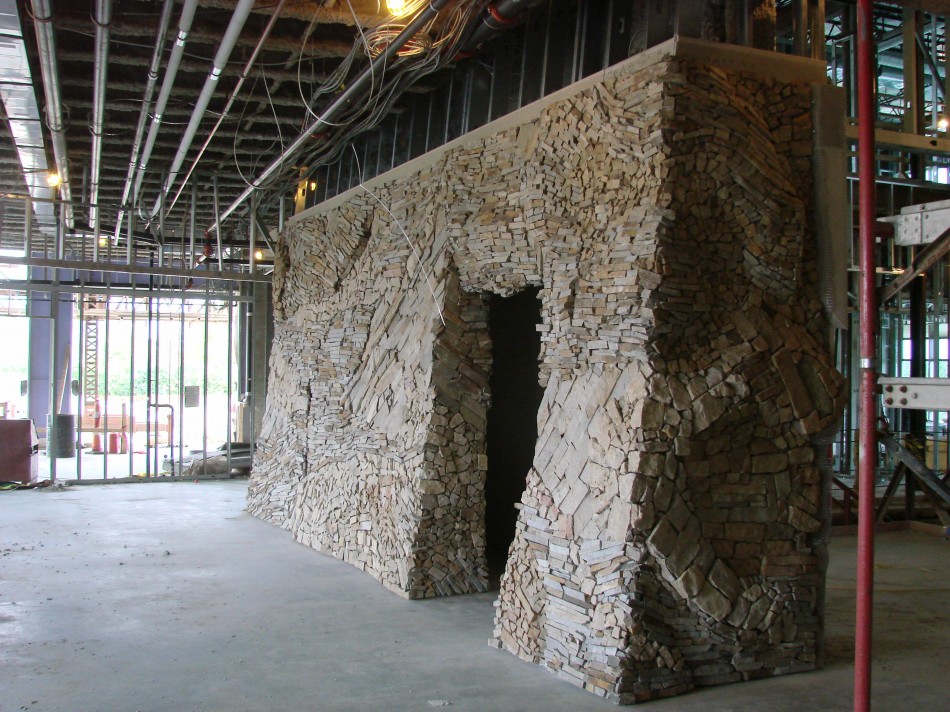 I began before the building had walls, and worked through the winter that way. The contractor supplied big kerosene heaters, but it was still mighty cold. I was impressed with how much of the building is hidden in the ceiling.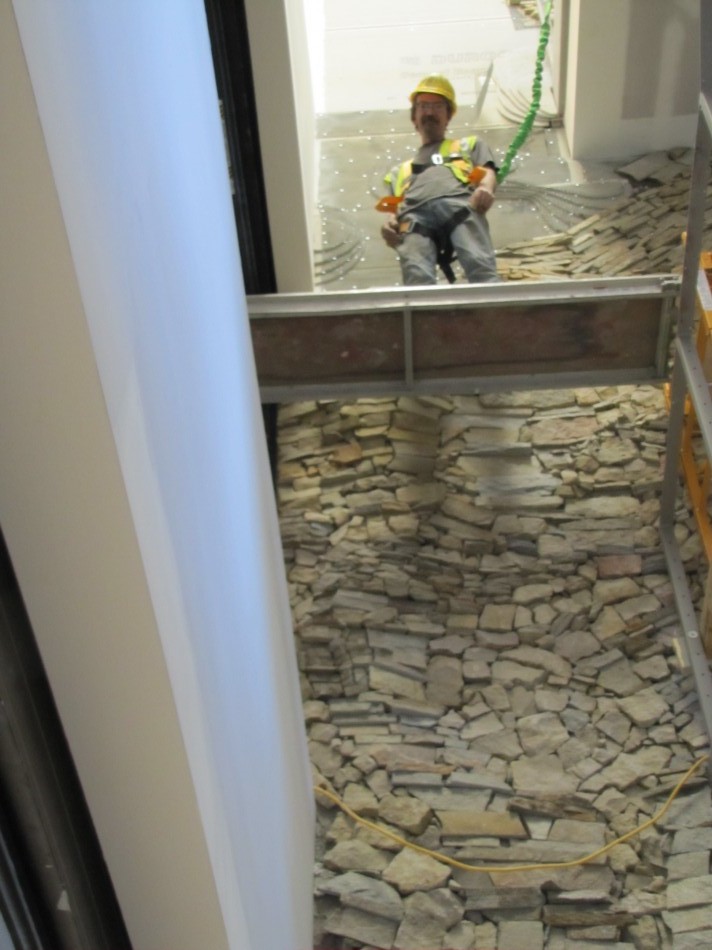 This was a commercial job site. I had to be OSHA compliant at all times. All work over the span had to be done while harnessed and tied off. And I have always had a thing about heights!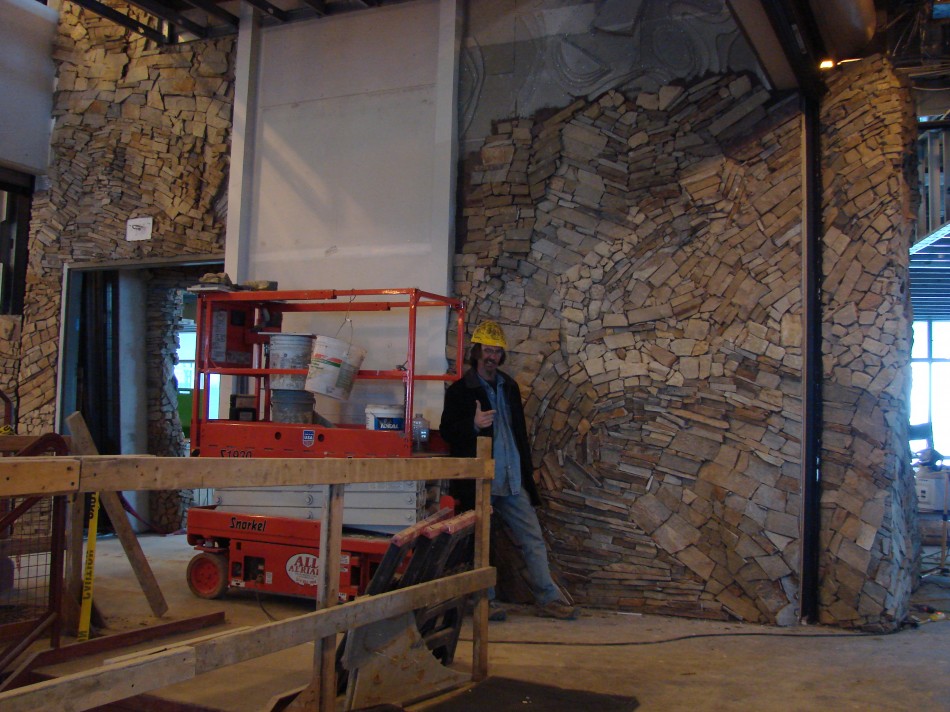 I had a lot of fun scooting around with my lift. It got me up the first two and a half stories, but the sway at full height was a bit much.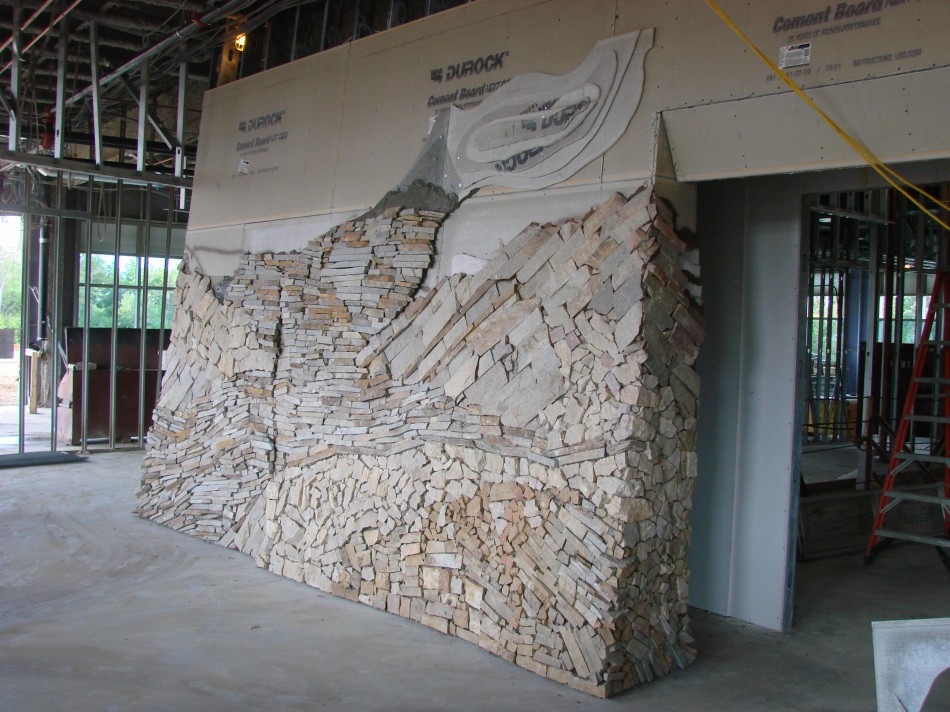 The beginning of the wall, and a shot of how the wall was sculpted before the stone was laid on.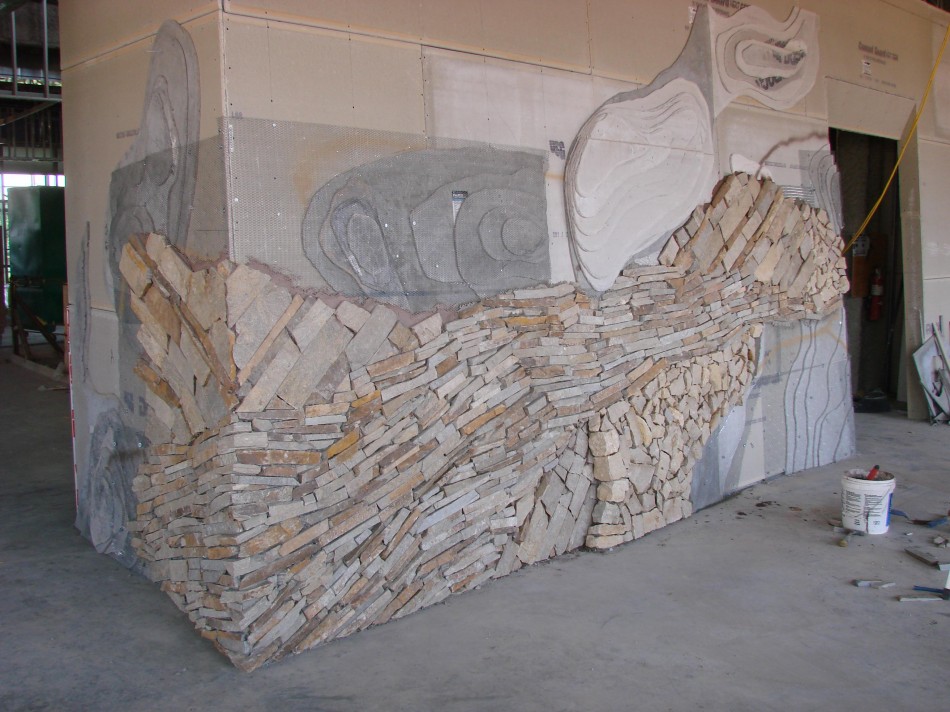 The wall begins.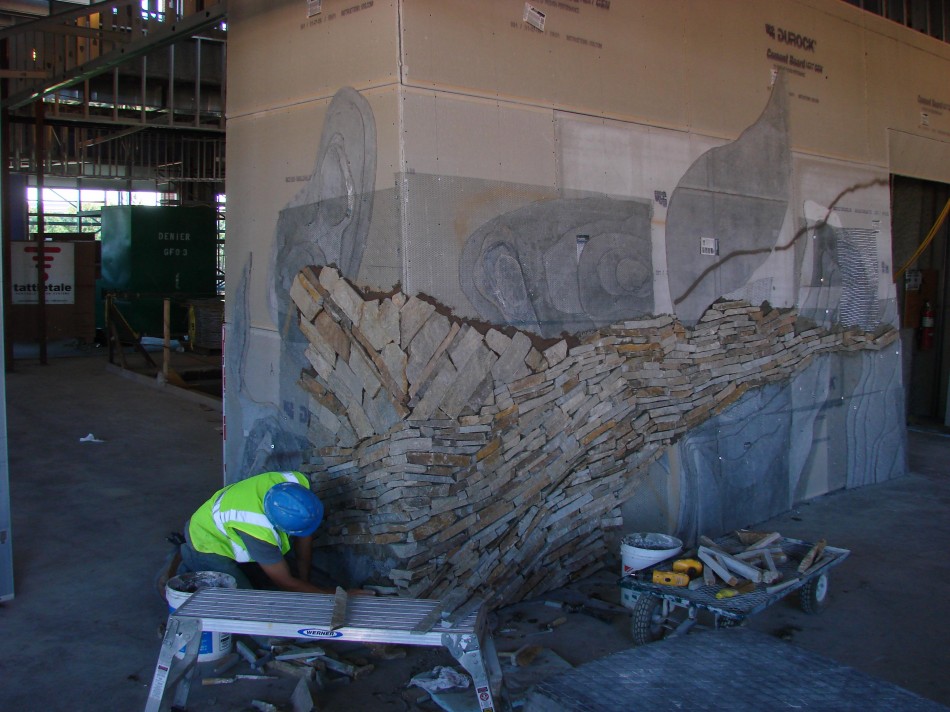 Oh, this photo brings back memories!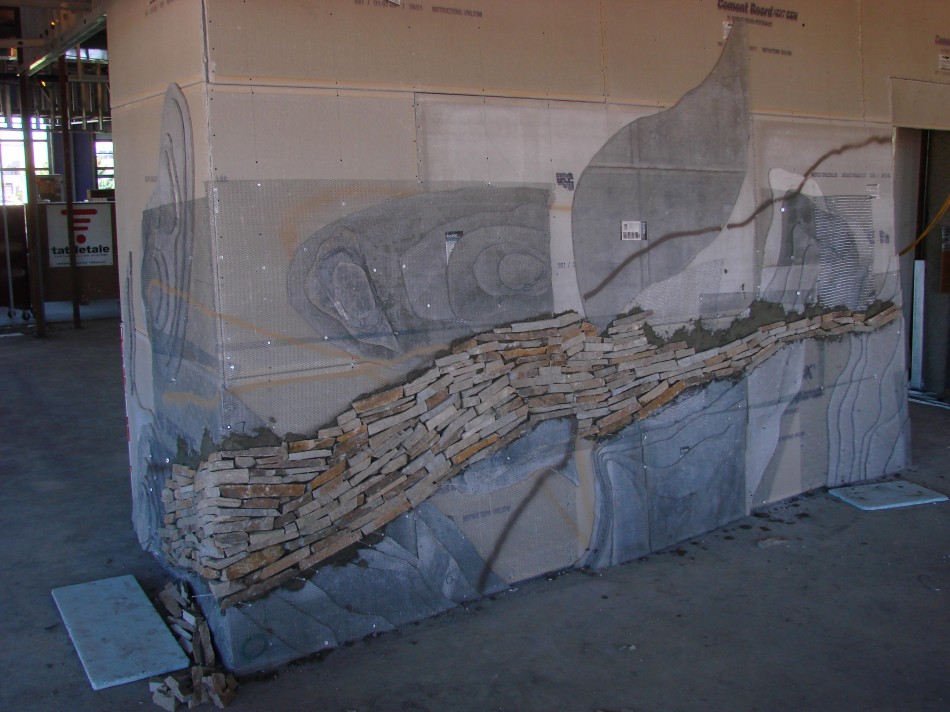 At this stage the clients were a tad nervous.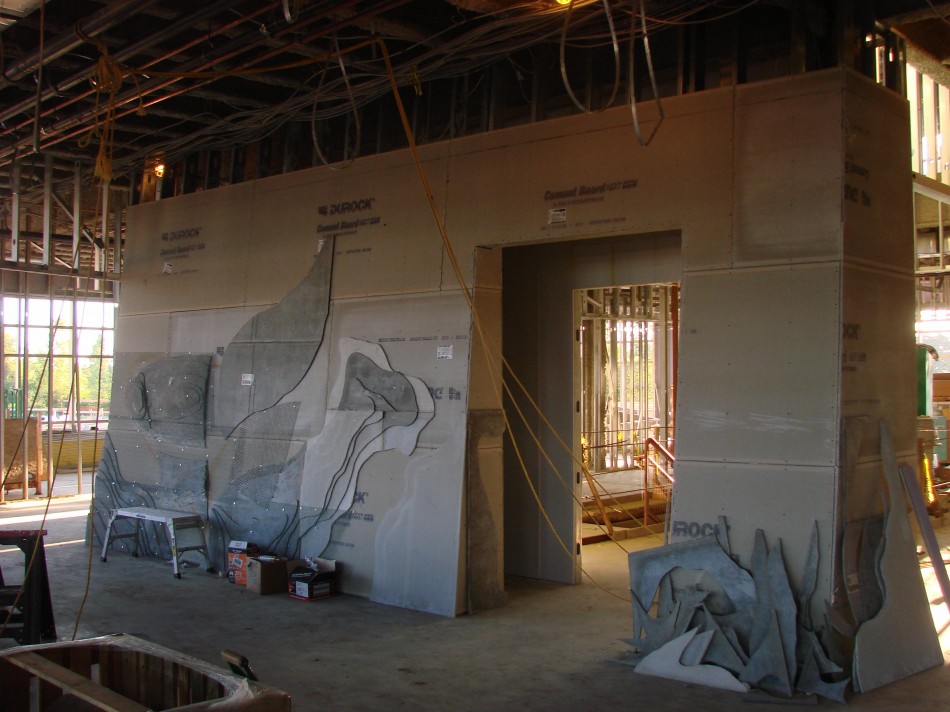 The layers tell the tale.