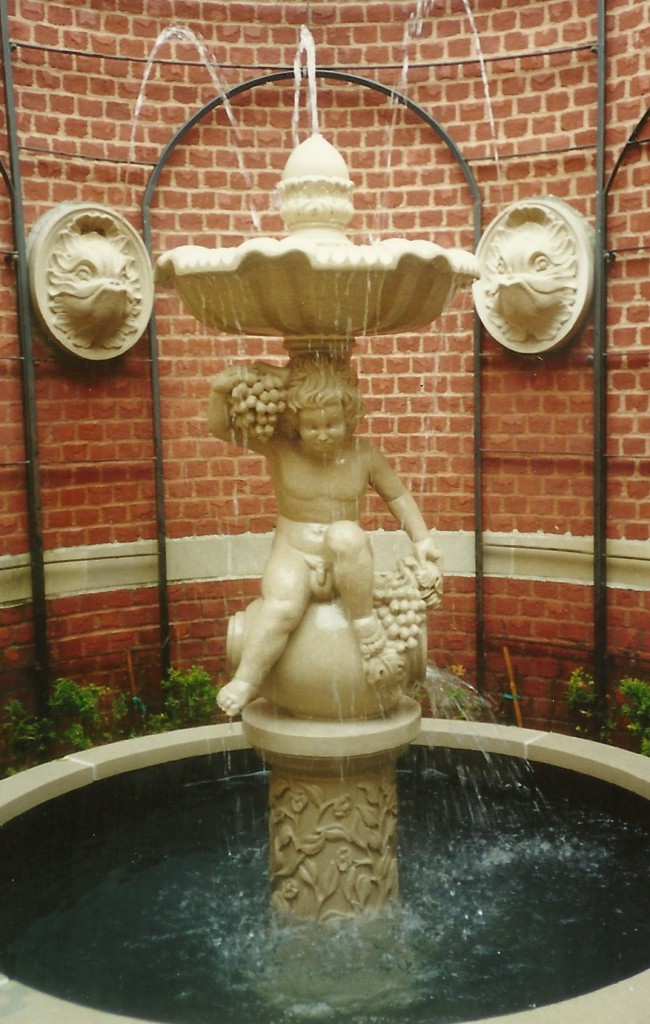 This cherub was one of Matthew Palmer's first figurative works. Matthew has since gone on to many public works.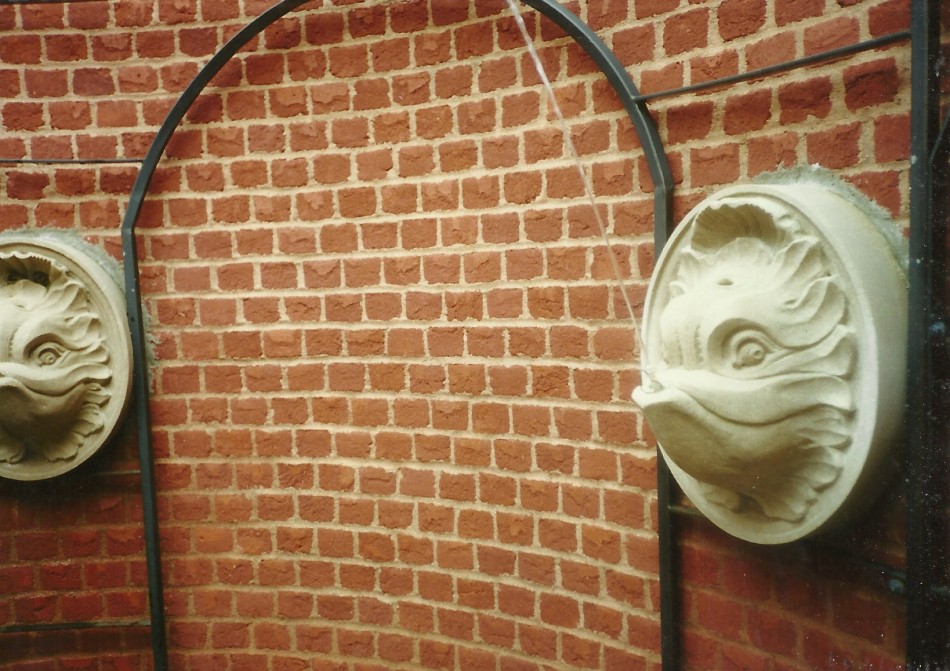 Getting the dolphins to properly spit into the basin was a labor of love. Tricky.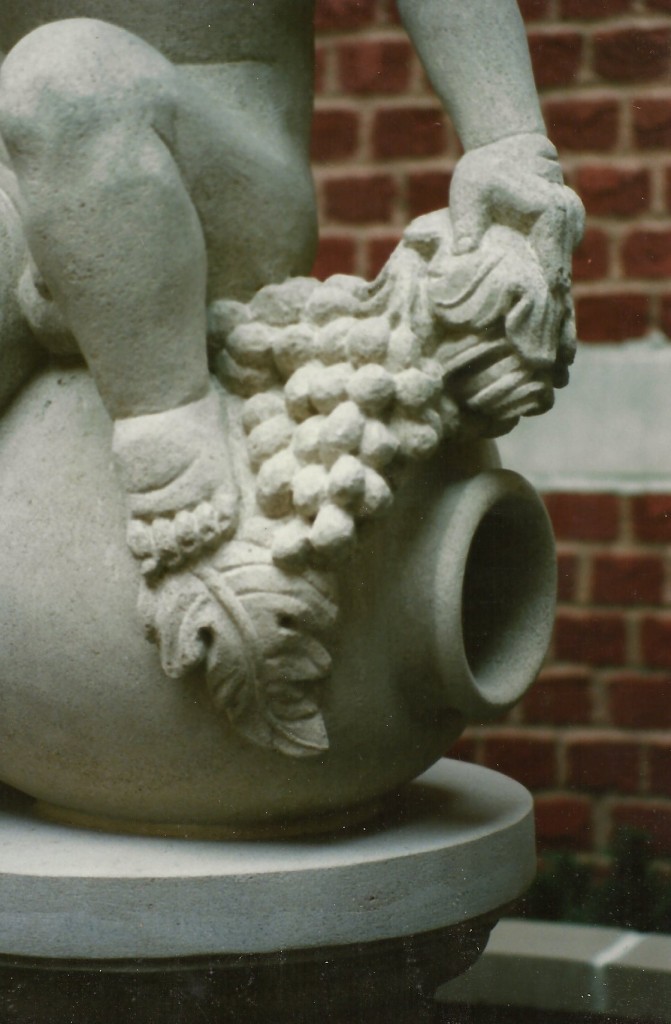 Water spilled from this amphora as we as from everywhere else. Fancy fountain.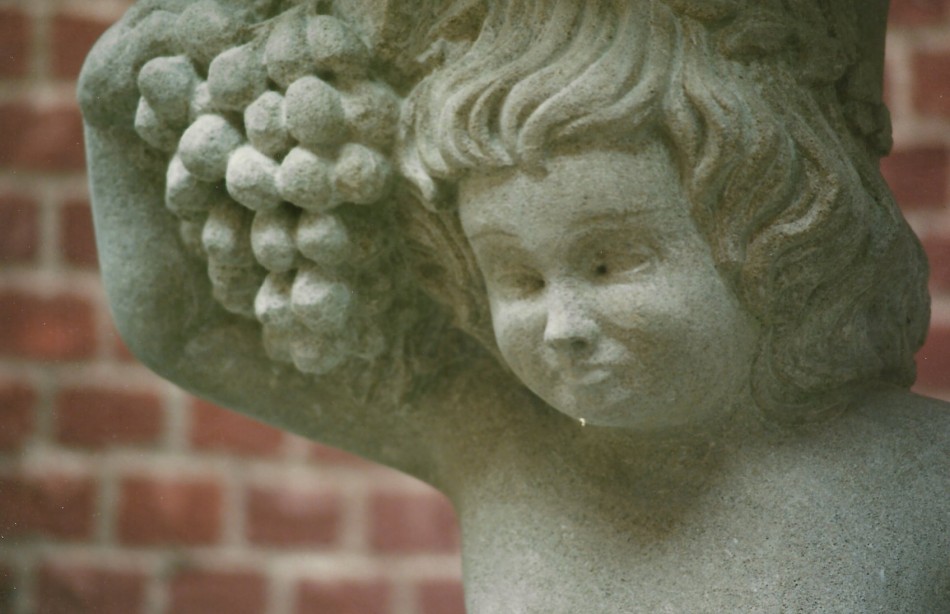 When babes deliver the wine… oh no, oh no.