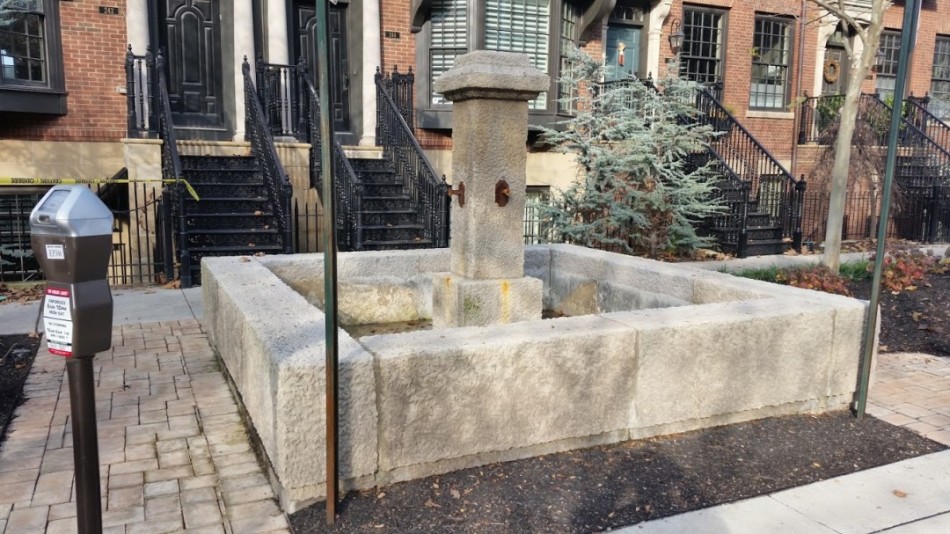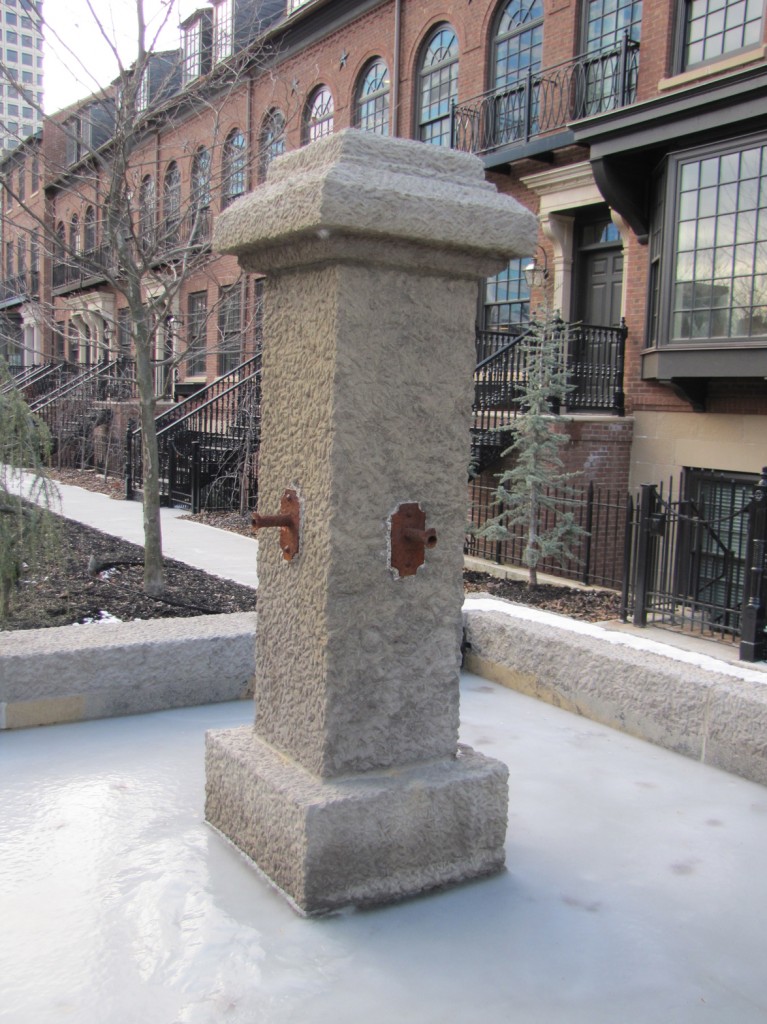 This fountain was patterned after a French original. We hand-textured and cut the blocks, and the spouts were each hand made in wax and then cast in steel. They will leave rust stains on the tower. I'll photograph it in the spring when it's running.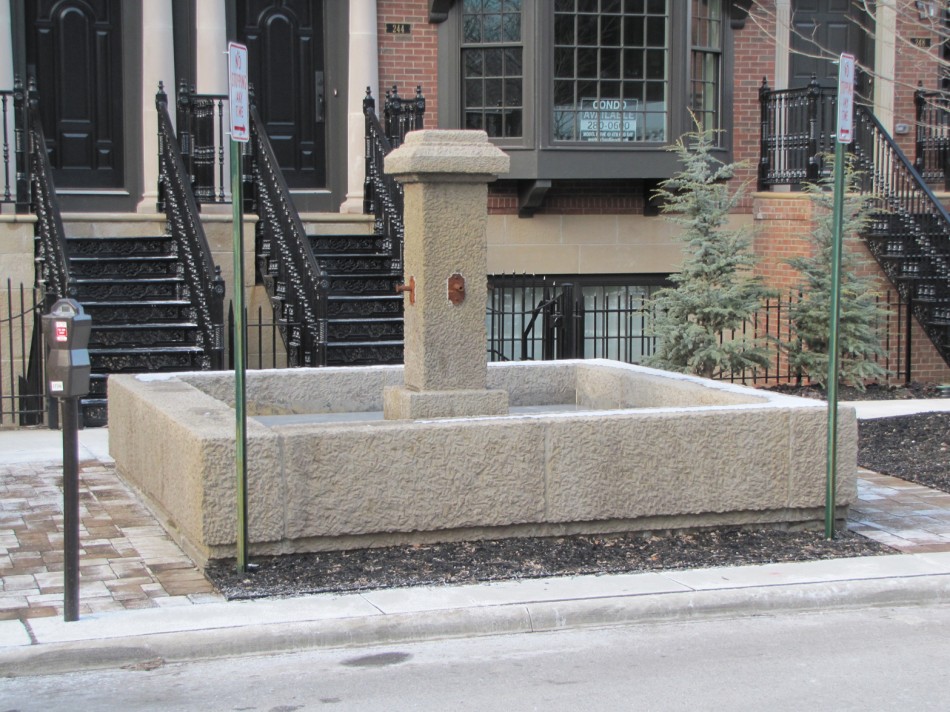 Gay Street Fountains
Kansas Limestone, Cast Steel
12′ x 12′ x 7'Located in downtown Columbus, Ohio, outside a new downtown apartment complex, the sound of the running water was intended to help counterbalance the sounds of the city. The four emitters combined sound great echoing from the buildings. There will be a second fountain like this down the street when construction catches up.