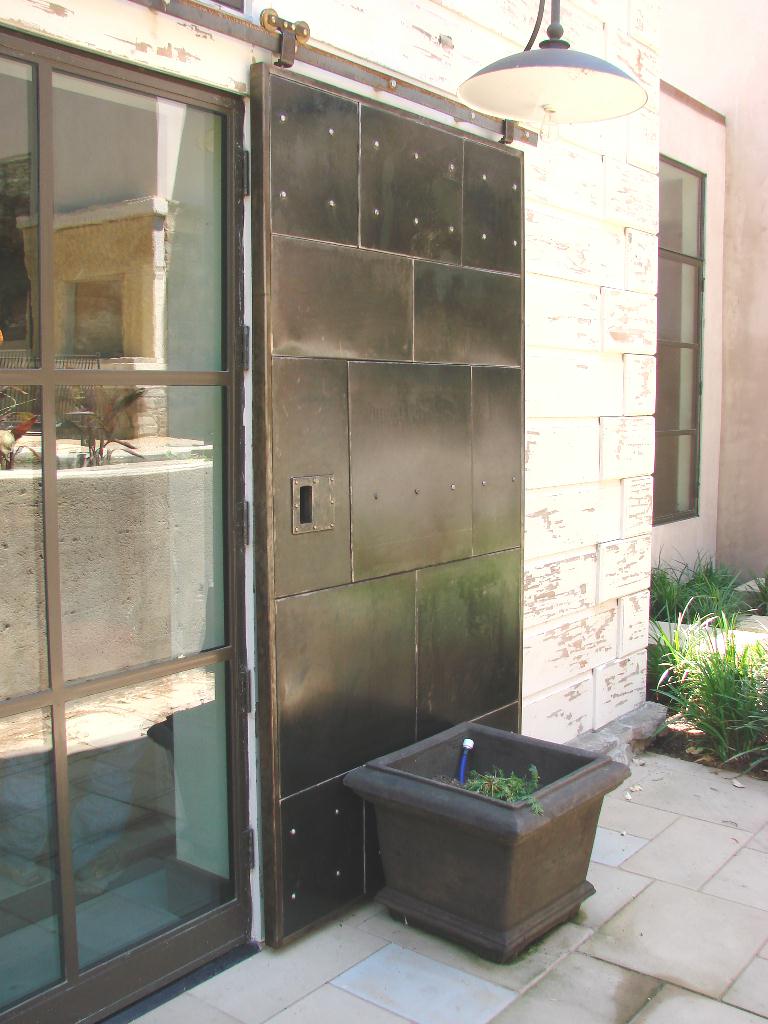 These sliding steel winery doors have been aging nicely in the California sun. Exposed sun requires a good deal of maintenance, but looks great.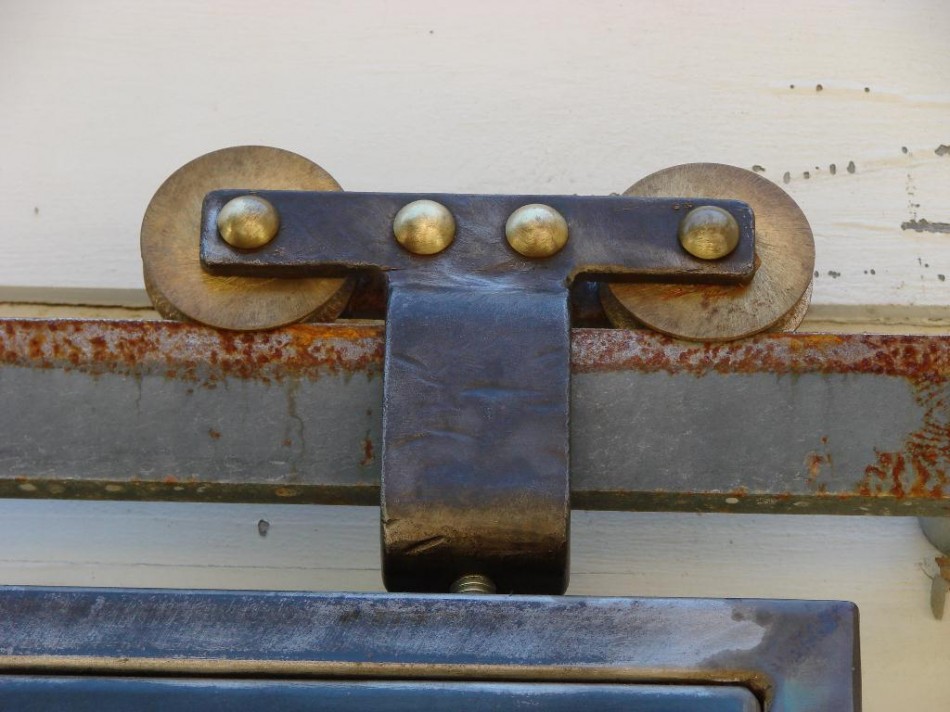 Completely hand made rollers, for that hand made look.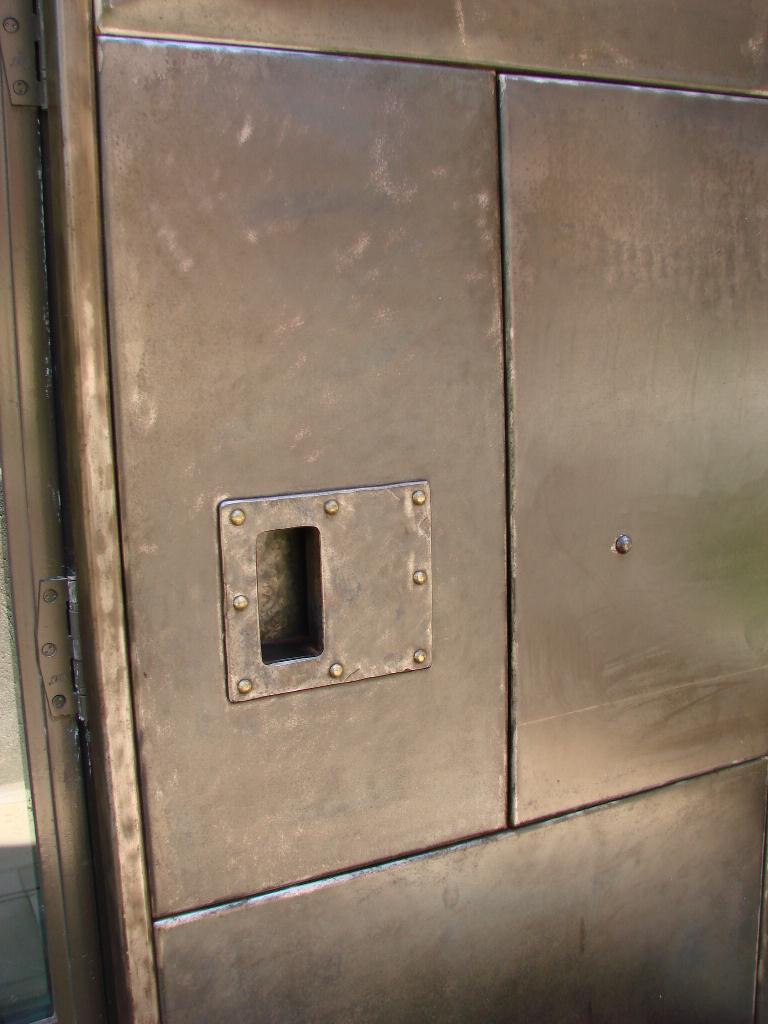 When you hold this handle you know you have held a handle of note. This is the mission.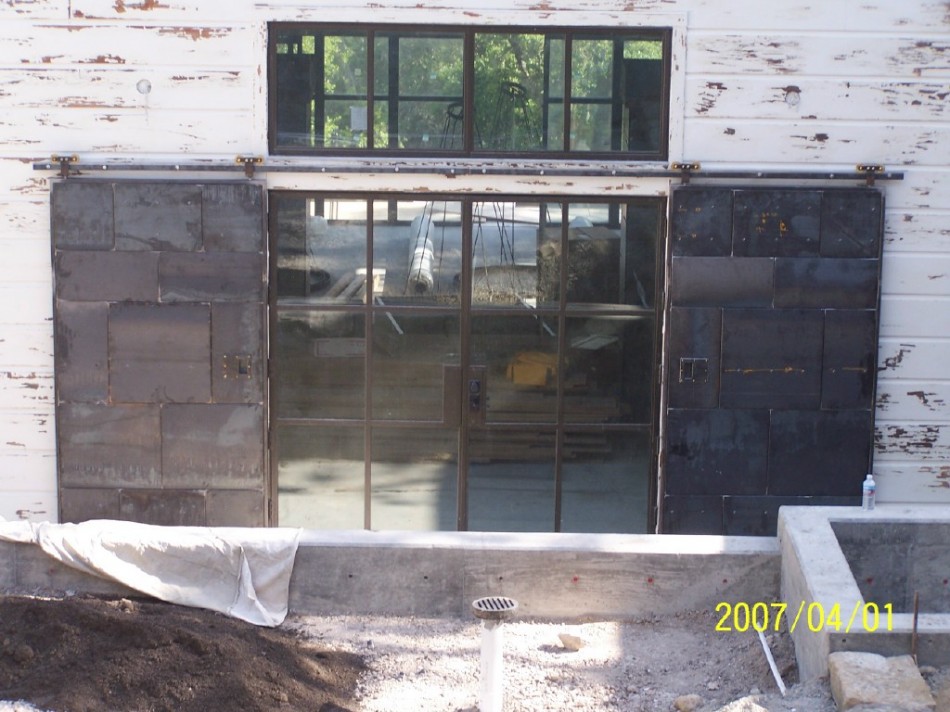 I will have to get the client to send an updated pic from this angle. This was taken during the installation,and is the only shot I have of the overall composition.