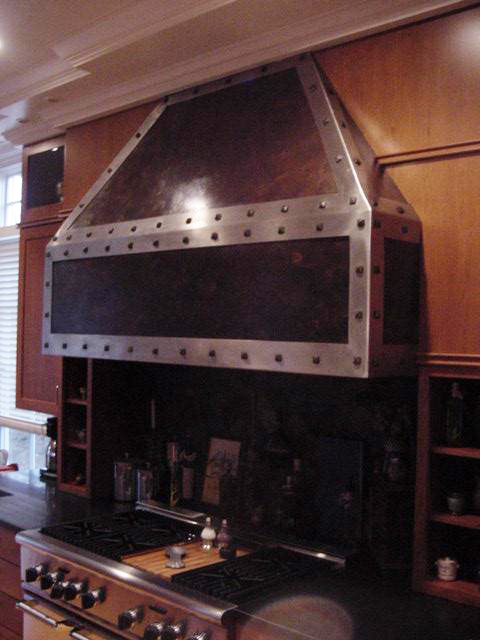 I have worked with a machinist/metalmaster for many years now. we have done several hoods together. I design them, do the finish work, any casting that may be involved, and install them, and Mark does the fabrication in his shop. We make a good team.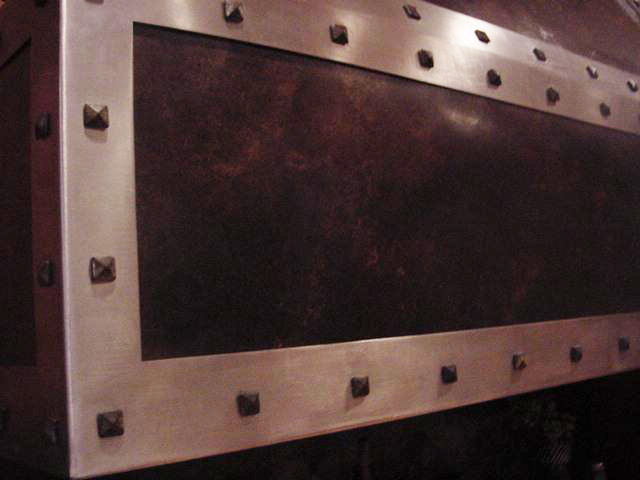 These cast bronze elements serve no purpose, but they look great anyway. The patina is a rich mottled brown, and is very durable.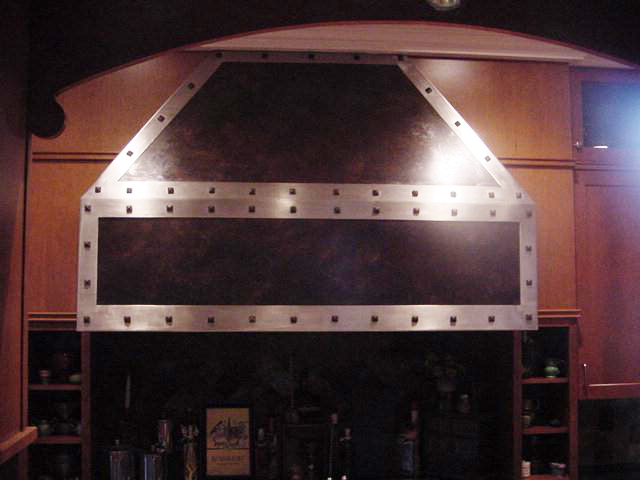 I have always regarded a good hood as a piece of furniture for a room. The craftsmanship has to be first rate. And a little creativity in a room never hurt either.