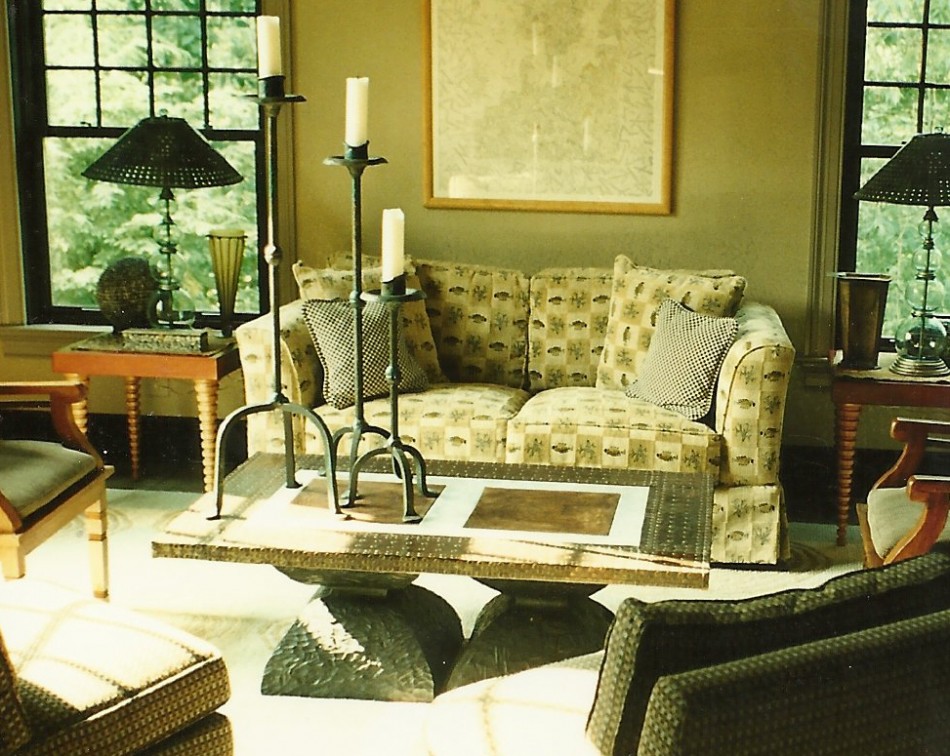 This coffee table was my first commission from this client. We've done many projects since, but I've always liked this table.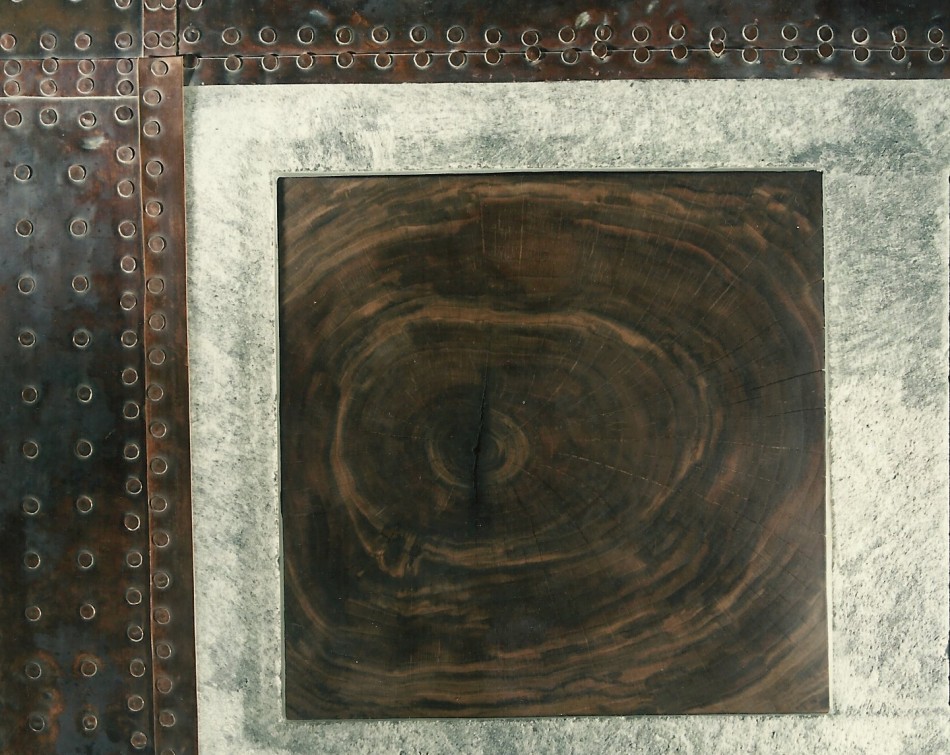 The glass fits over a tab cut from the walnut, and the bronze fits over the glass. Tricky fit.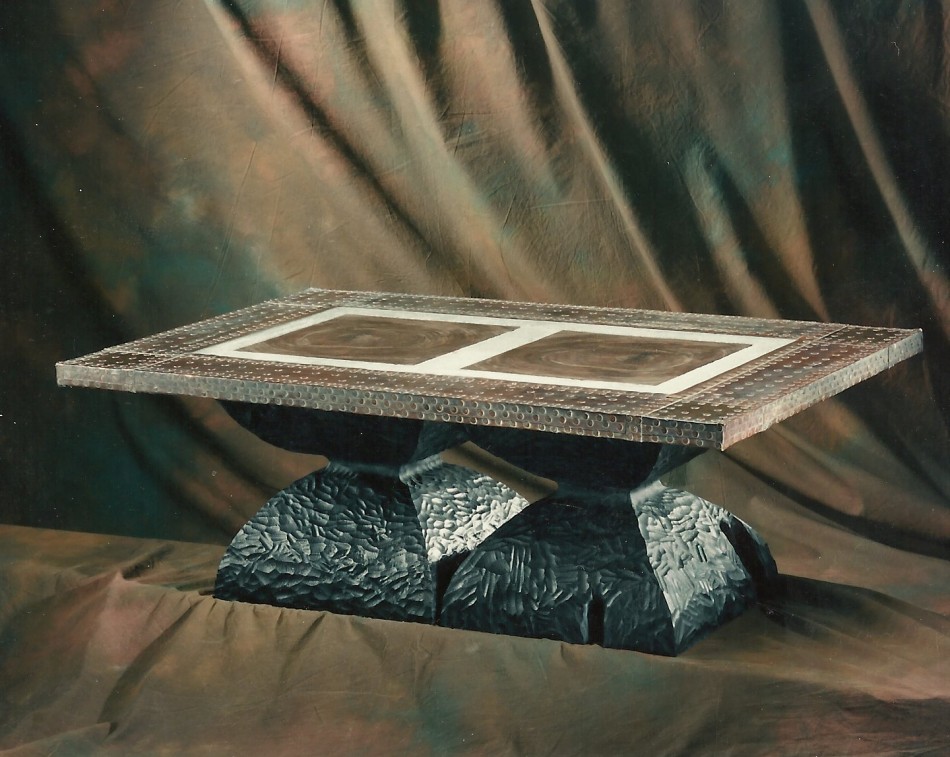 The stumps were first cut to length, then chiselled, then torched, buffed, and waxed. Here the texture and color tone really stand out.