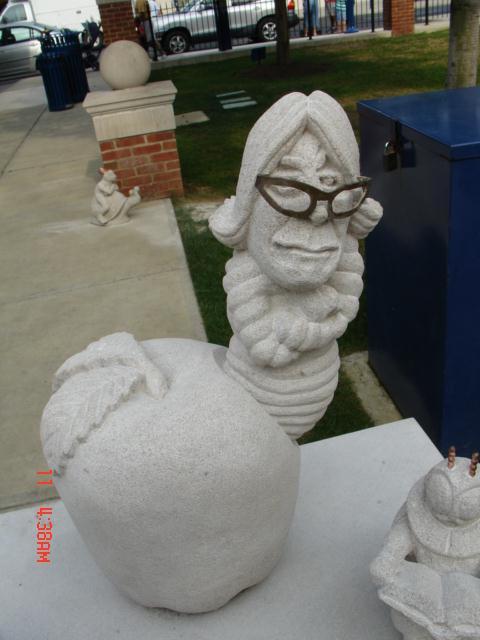 The school marm worm in the apple seems to have had her fill of the students today. No matter how studious the teacher's pet.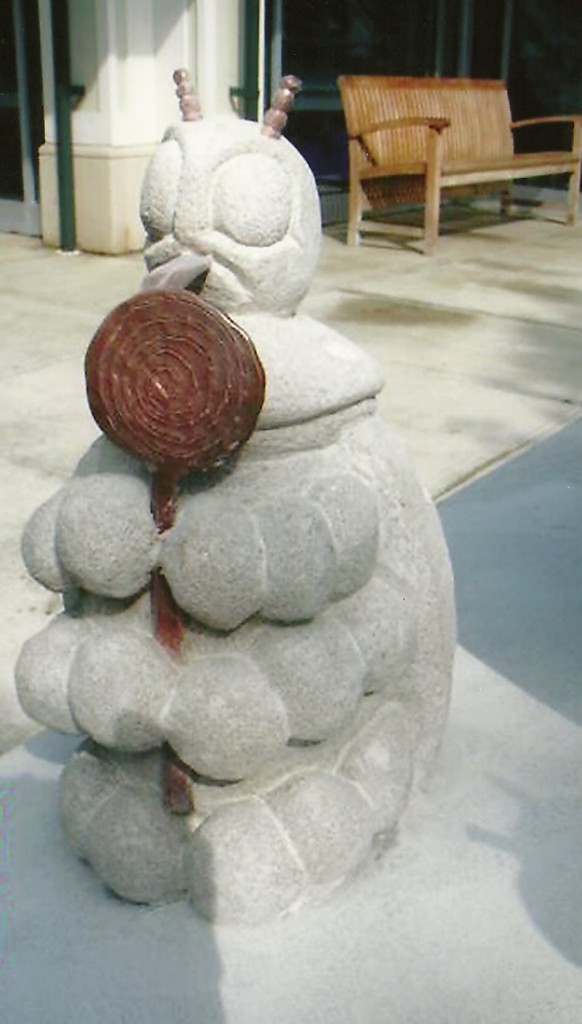 Man, I loved an all day sucker when I was a kid. And I loved having fun creating this preschool for the kids. These were there for several years. Hundreds of thousands of kids saw, touched, and maybe, remember them.
Indiana Limestone, Bronze, Copper
Dimensions variable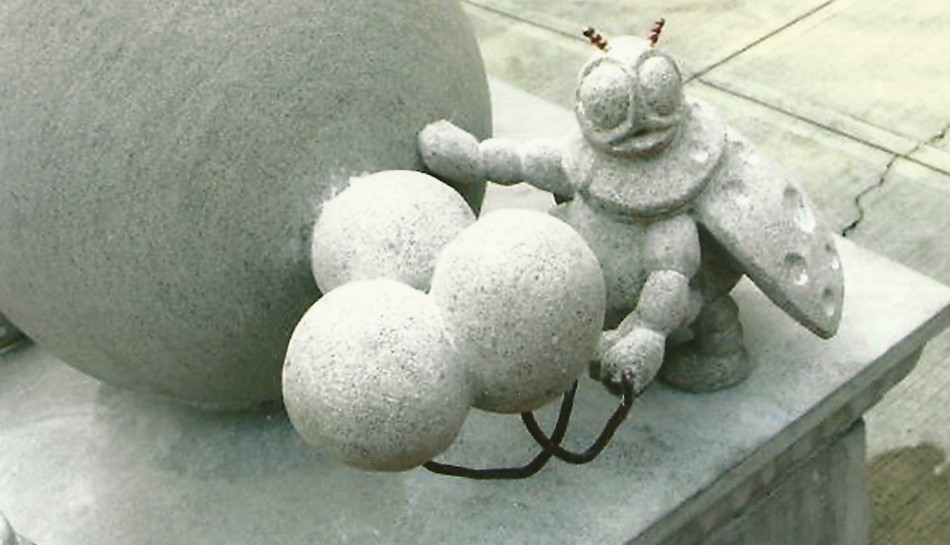 "Holy cow, mom! Ya ever see a balloon this big?" says the bug.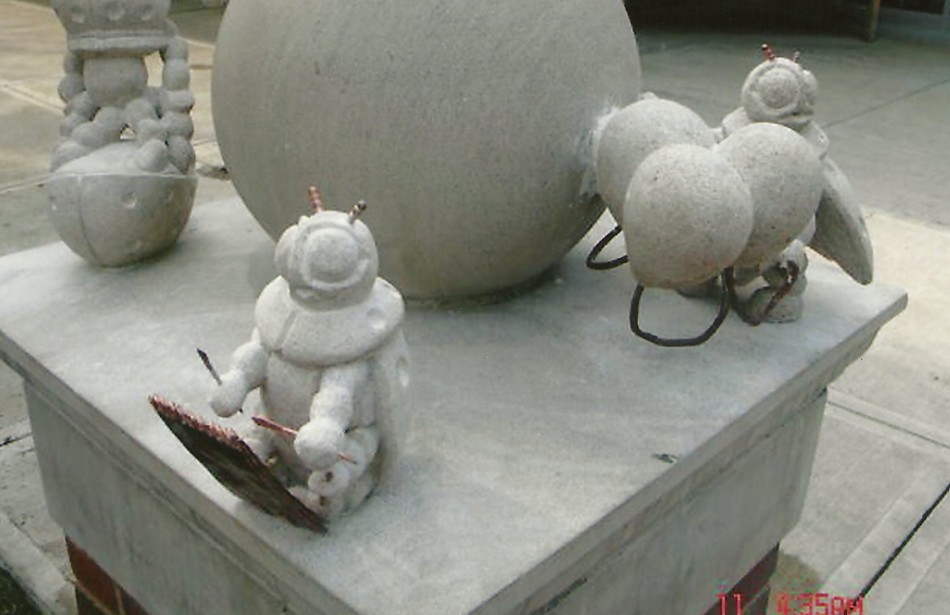 Preschool for the ladybugs of Easton Town Center. Everybody is paying attention.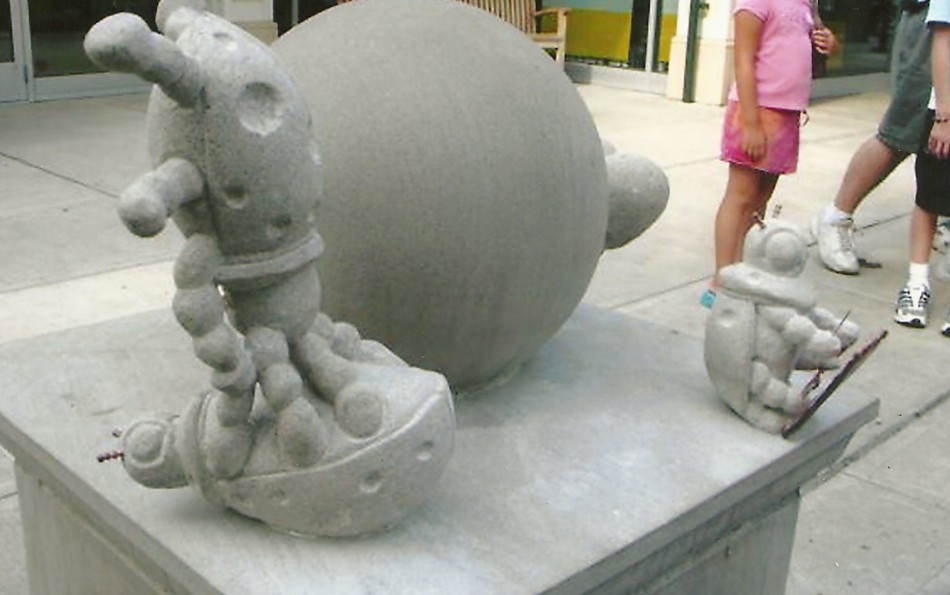 Even the gymnasts are welcome, boisterous though they may be. But notice… no skateboarders.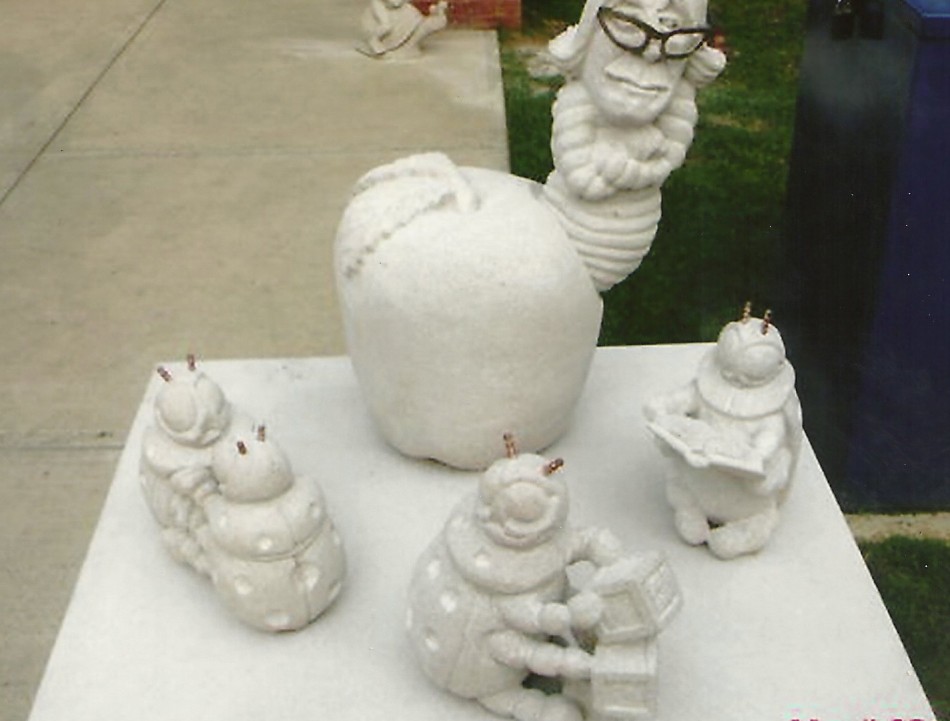 Every chance for the critters to not roll of the pier post has been eliminated, and yet none of them have fallen. Must be the modern generation just doesn't know how to behave.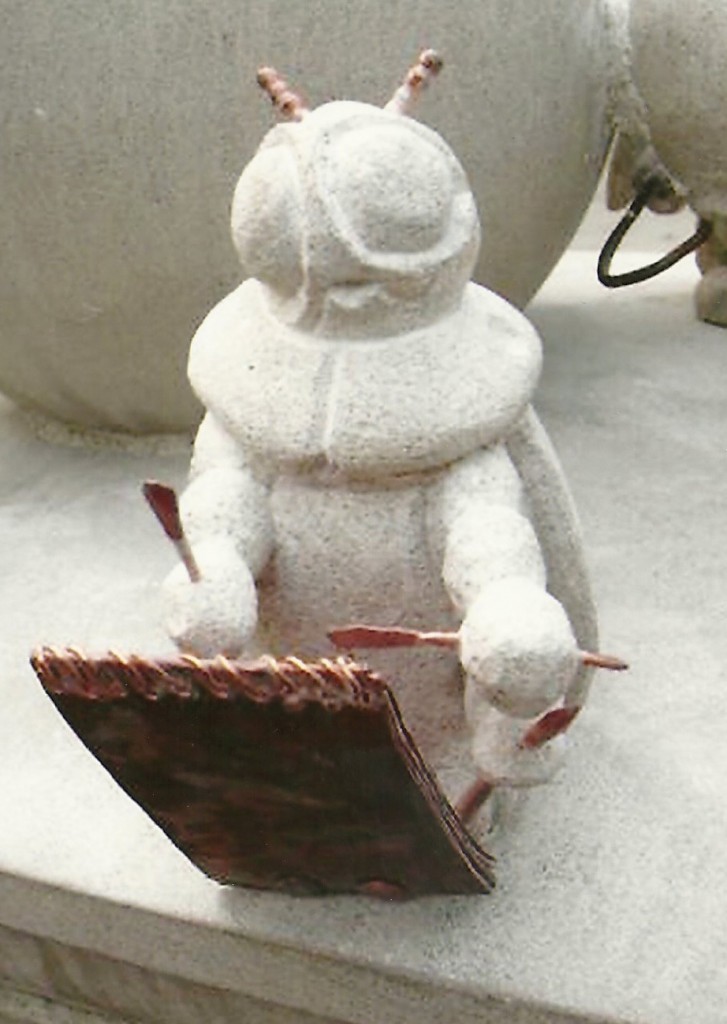 Artists are always in awe.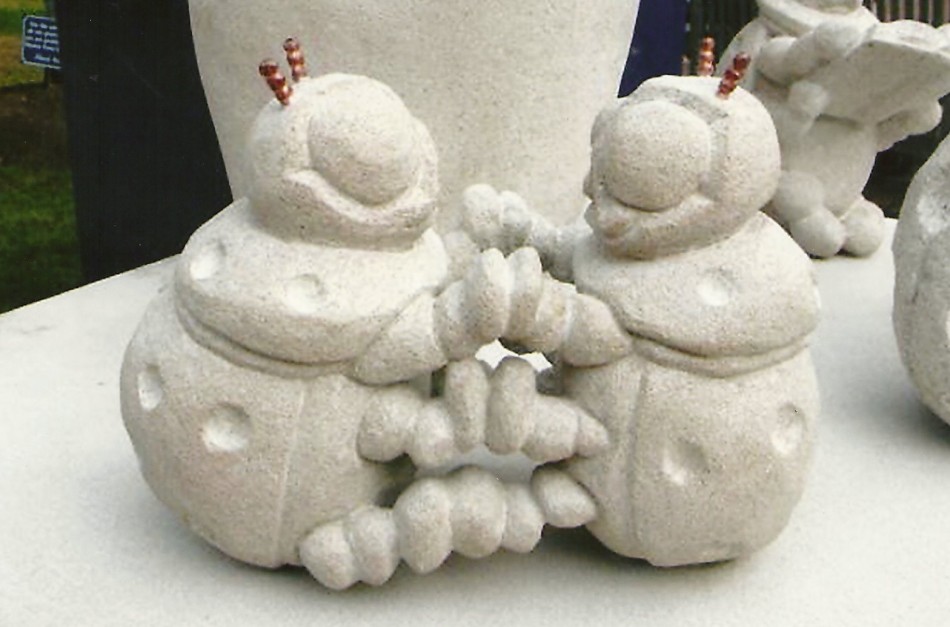 I had so much fun imagining myself in kindergarten and picturing what kindergartners do with this project. I love that age.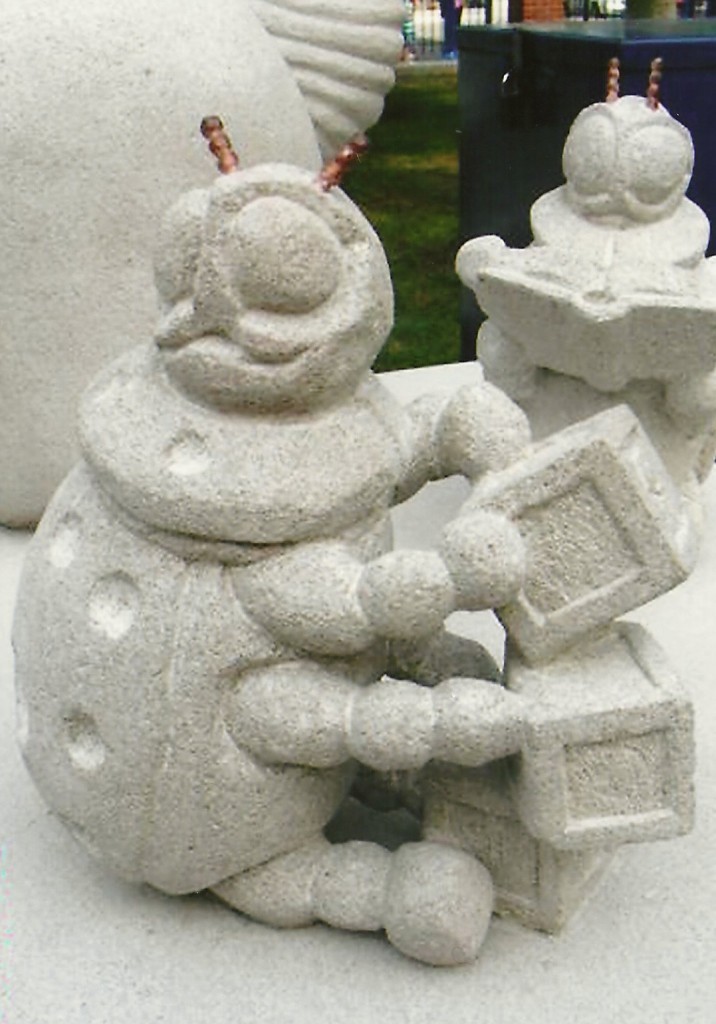 Remember playing with the wooden blocks with numbers on them? I do. I loved those blocks.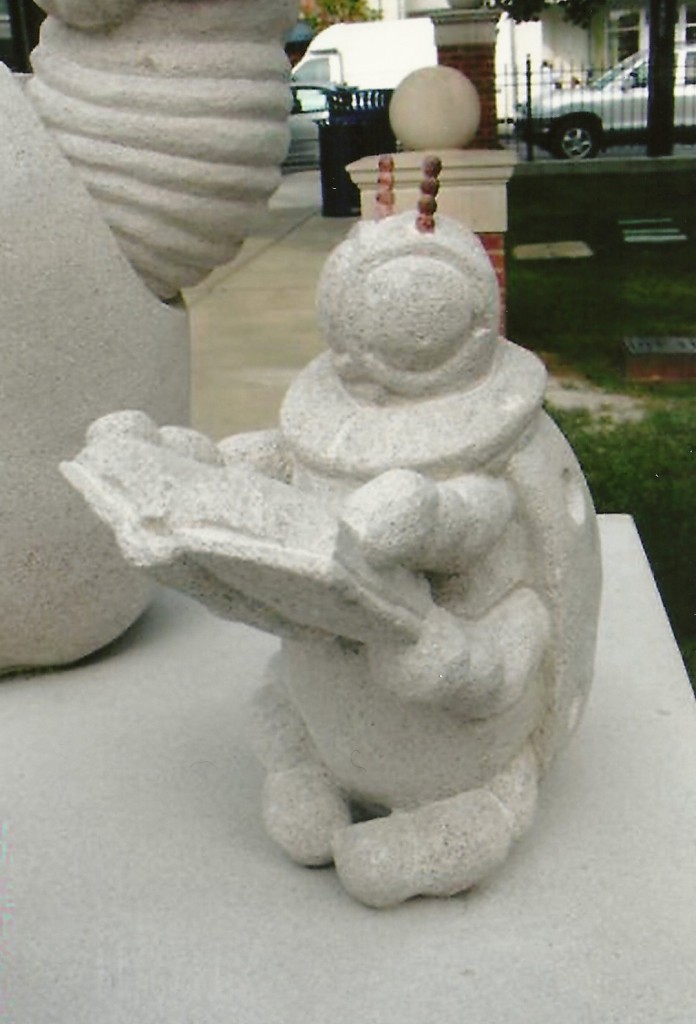 Goodnight Moon…