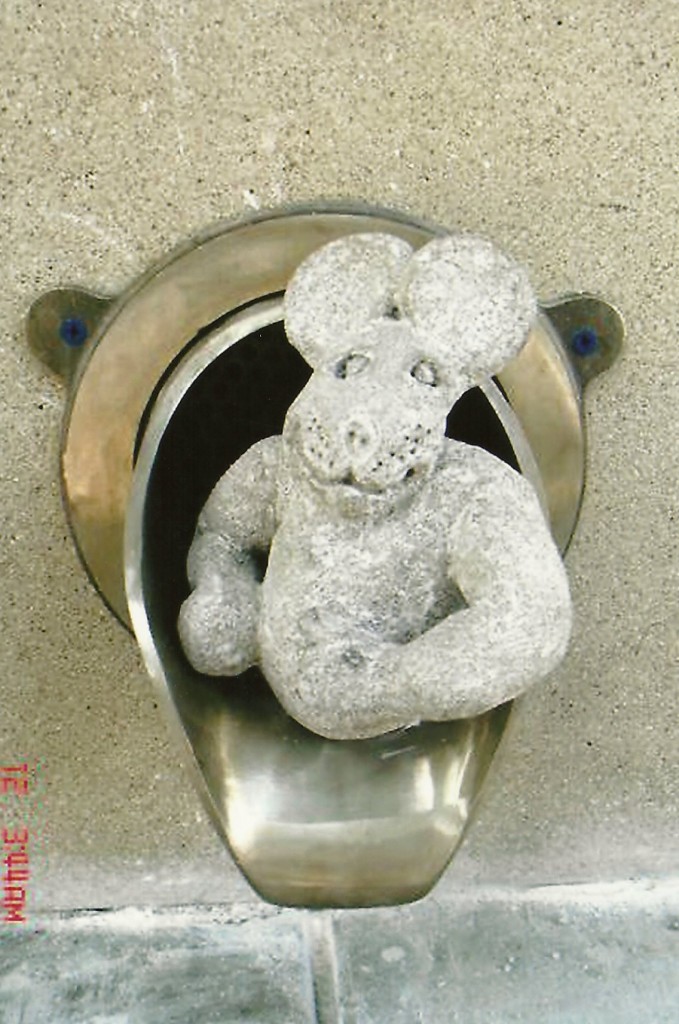 This mouse guarding the downspout didn't last very long. There's a good reason downspouts have big open outlets.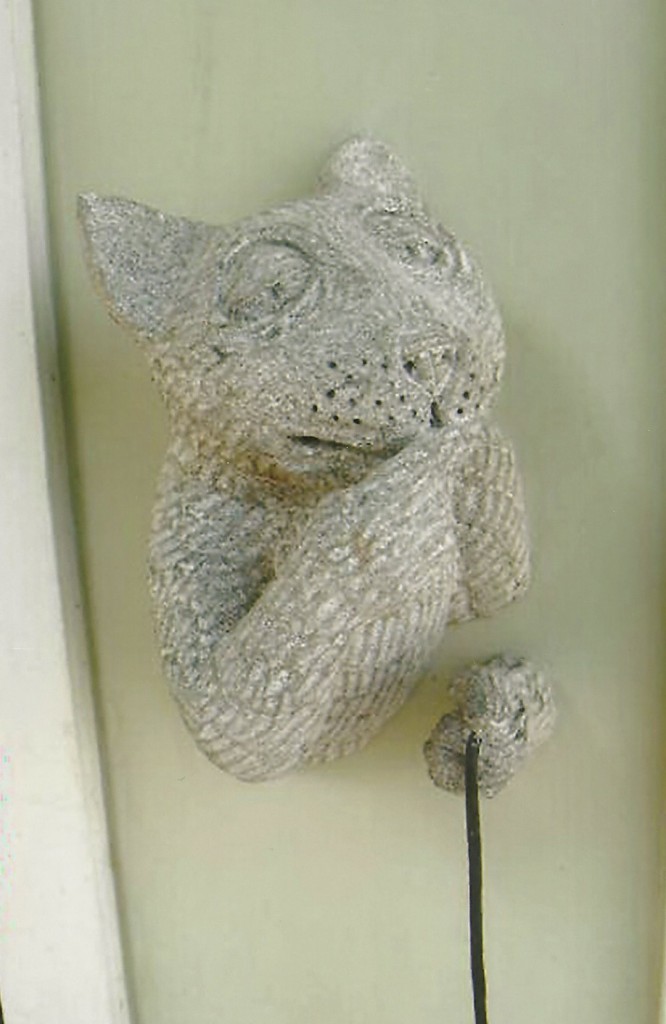 Despite how cool it was that the indoor cat tried to herald the mouse out. Mousey, mousey?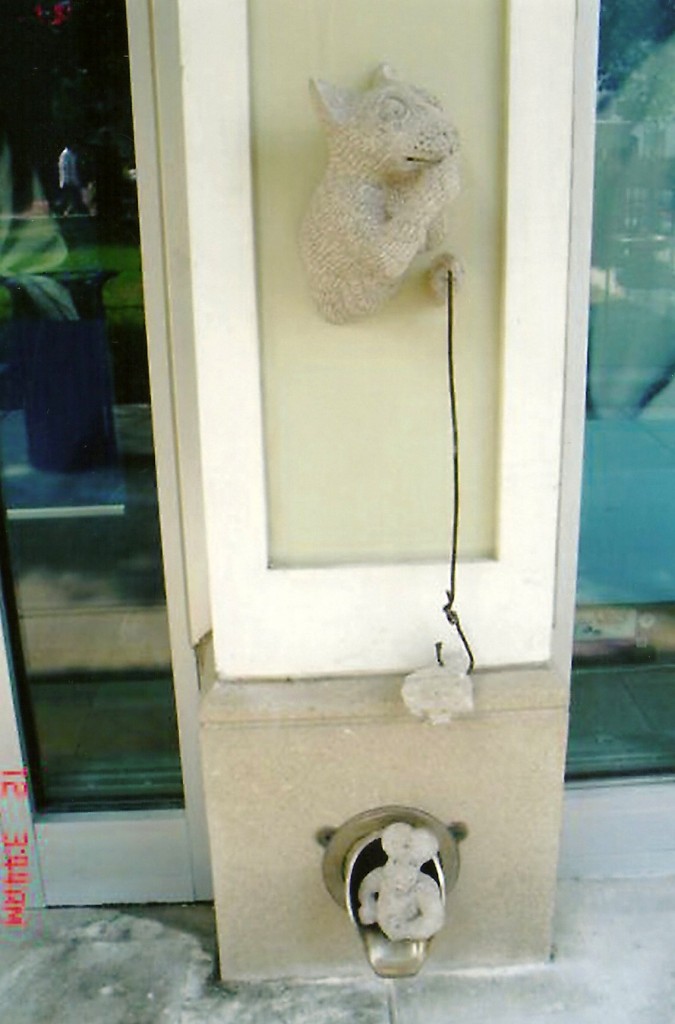 Great idea, but not practical at all. This kind of creativity is no longer encouraged. Stuff has to last, no matter how clever the idea. I won't be doing this again, thank you.