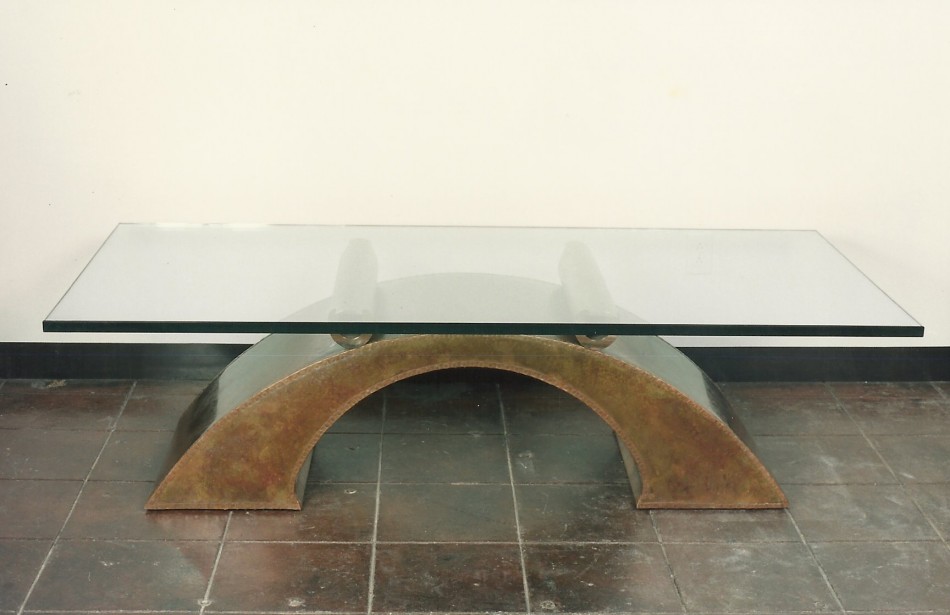 Yes, the glass is not thin. It's 1″ thick. Very heavy.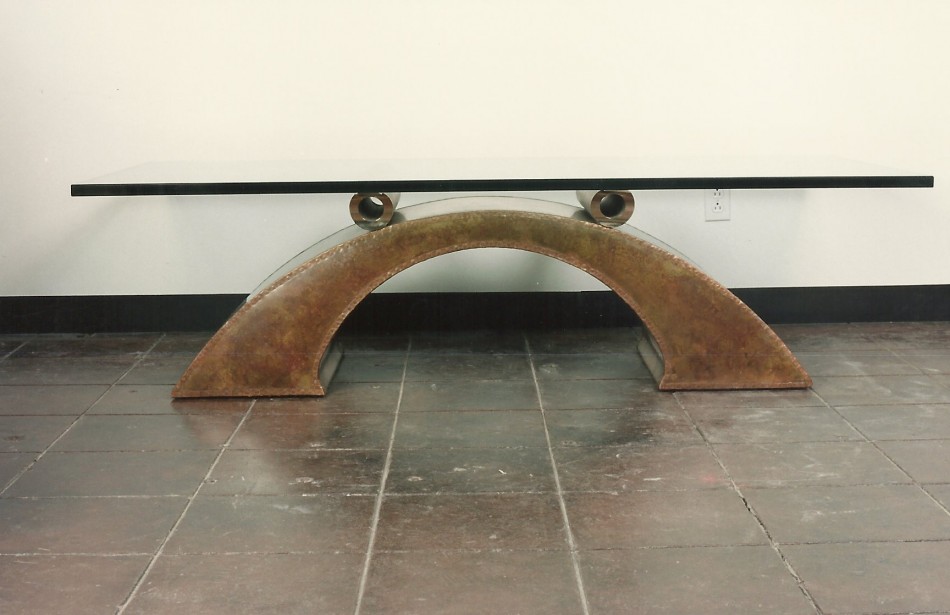 The bronze sheet over the wood armature allows for a great deal of creative expression. Playing with weight and gravitational expectations is fun too. I wonder what this thick-walled bronze pipe was originally made for. It's hard to see in any of these pics, but the entire surface of each table support pipe has been hand ball-peened.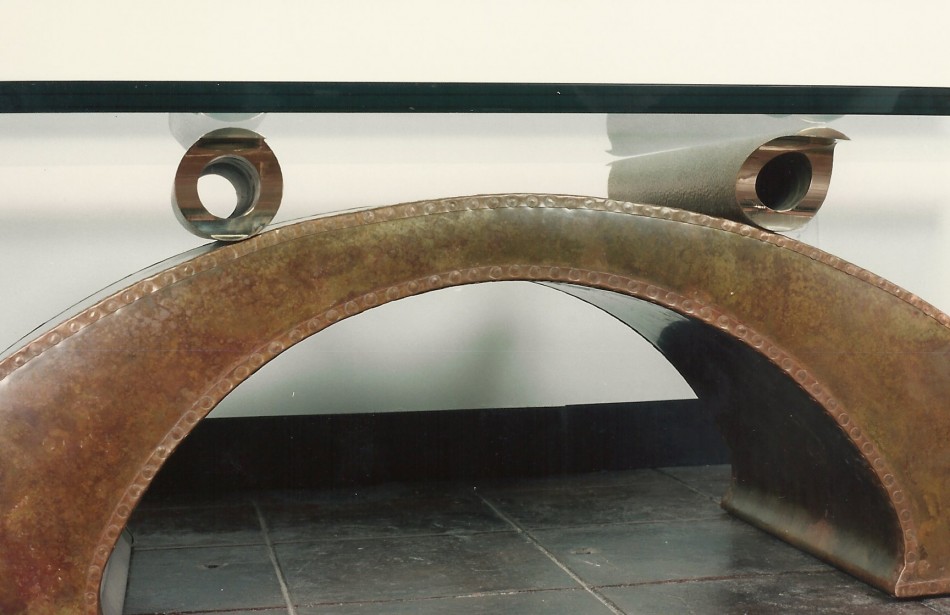 This close up shows how the very heavy glass actually appears light. This piece is at comfortable rest in my living room. I'd be happy to make you something similar.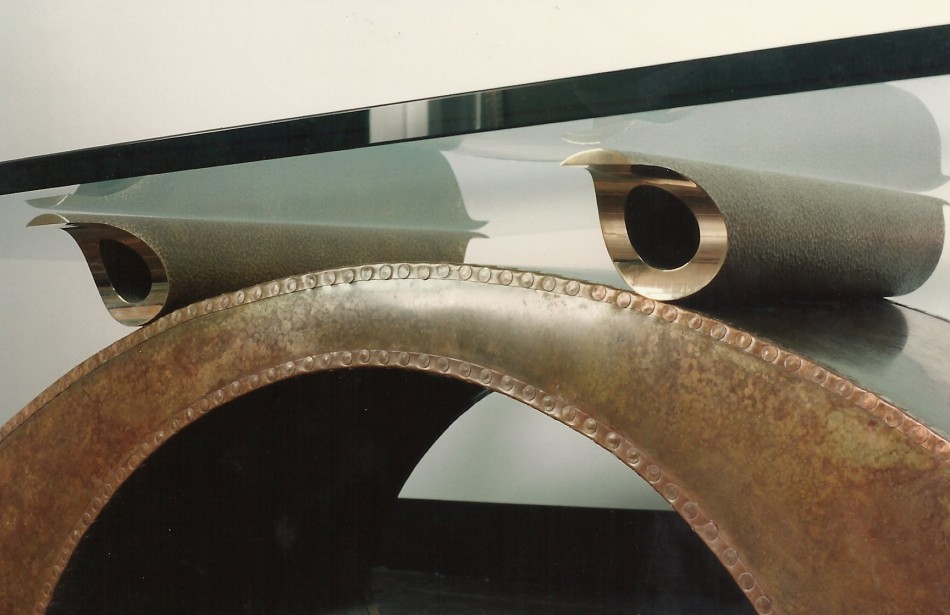 The hand made nature of this work is so plain it needs no description. Any form available.