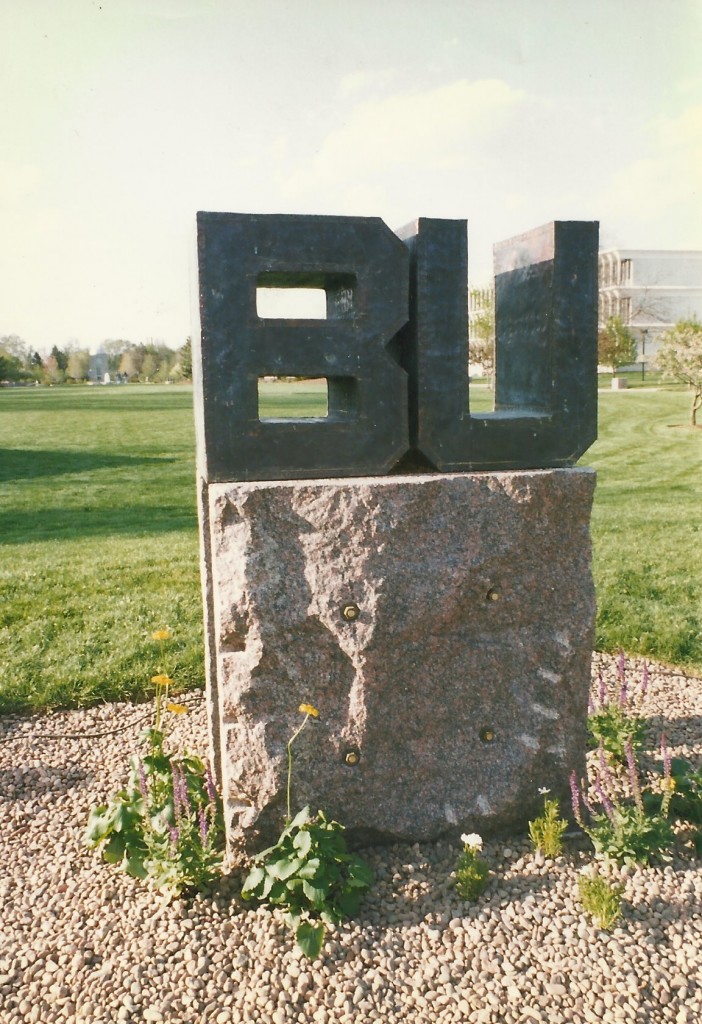 This Class Gift sculpture is located on the Mall of Butler University in Indianapolis, Indiana. This shot is original; today, the gardens are lush and the piece has settled into it's home quite nicely.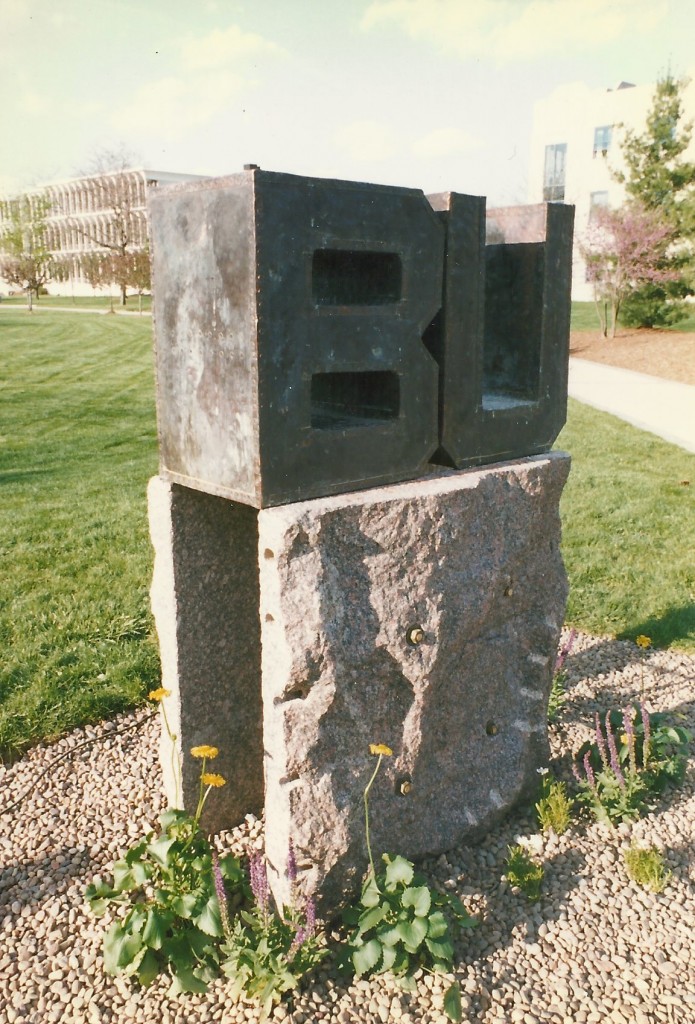 This graduating class was very open to new ideas, and together we came up with this design. It has weathered well, and has become a fixture on the campus of one of America's great colleges.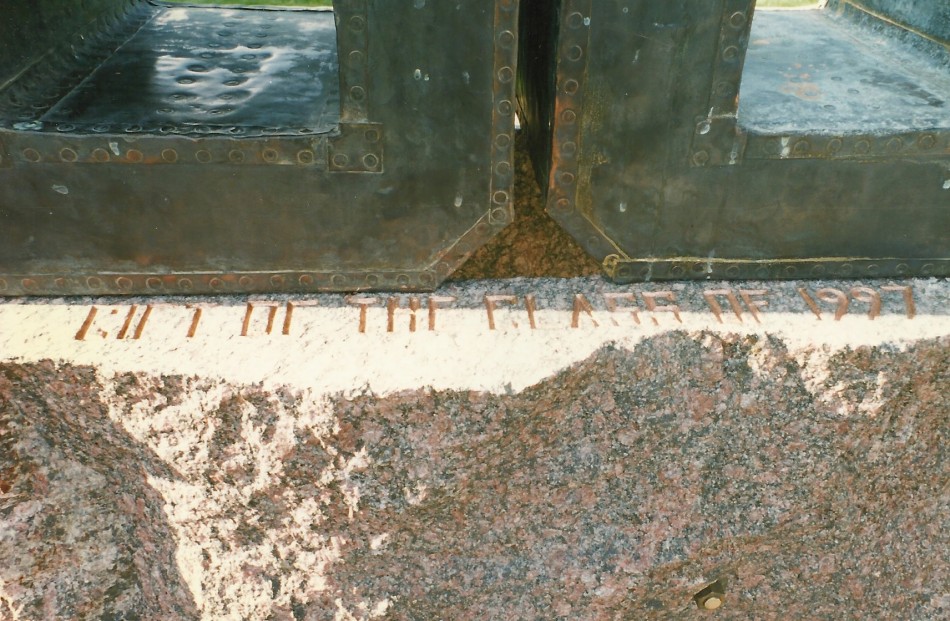 Thank you, Butler University Class Of 1997! I am honored to have been part of your experience!