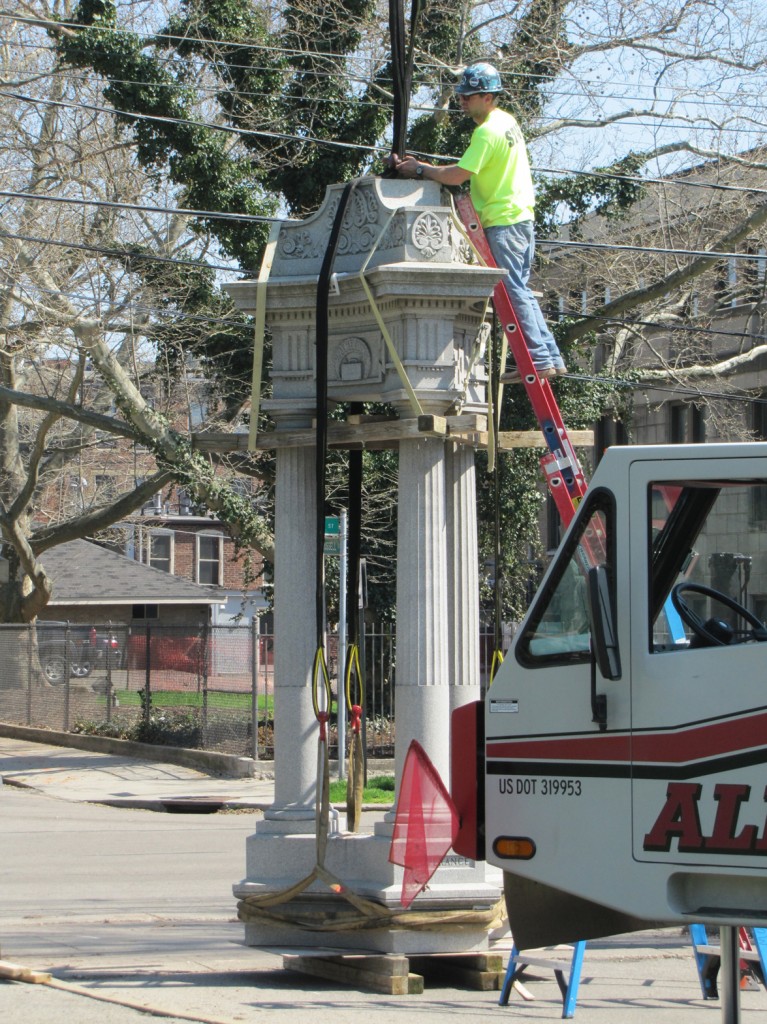 This was originally located where it is now- this post is me in charge of moving this historic monument across Park Street and back to its original location in Goodale Park in Columbus, Ohio. It had been moved across the street at some point in the past for reasons I don't know, and when Ron Pizzuti bought the building where the monument had been moved to to house his collection, the monument had to be moved back. I was hired to engineer and supervise the move.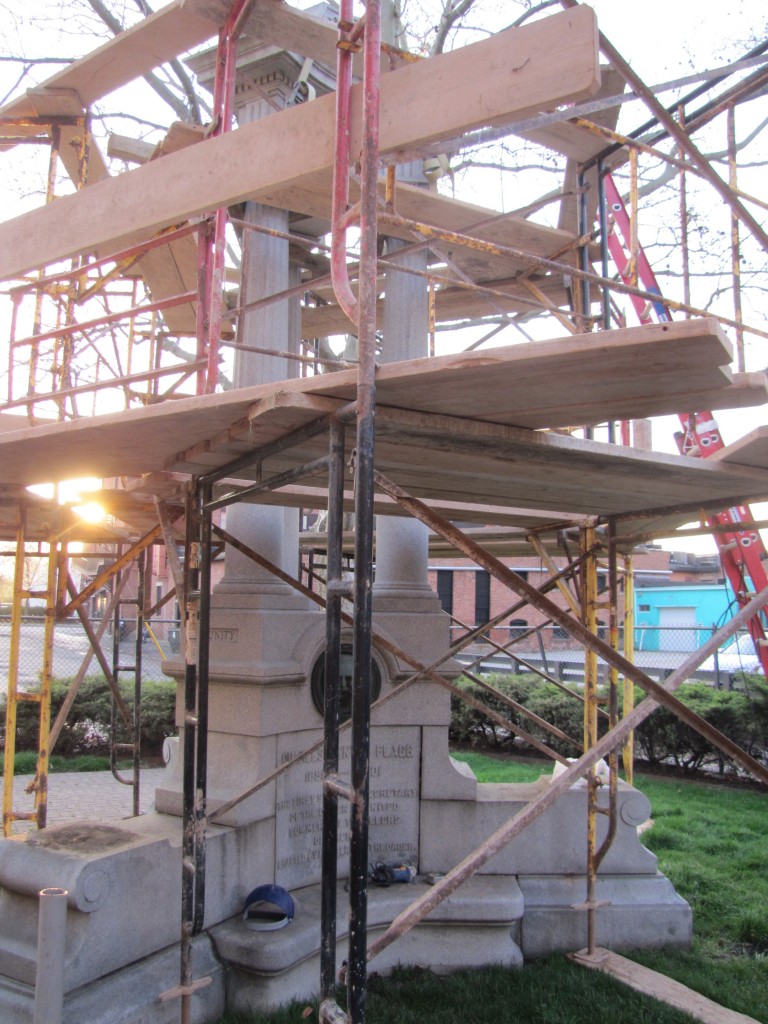 We scaffolded the entire thing and build a frame of 4 x 4's to stabilize the columns, and lifted the top section in one piece. A crane set it on a steel plate on a waiting massive forklift, and it was driven across the street. We had already moved and reassembled the base, piece by piece.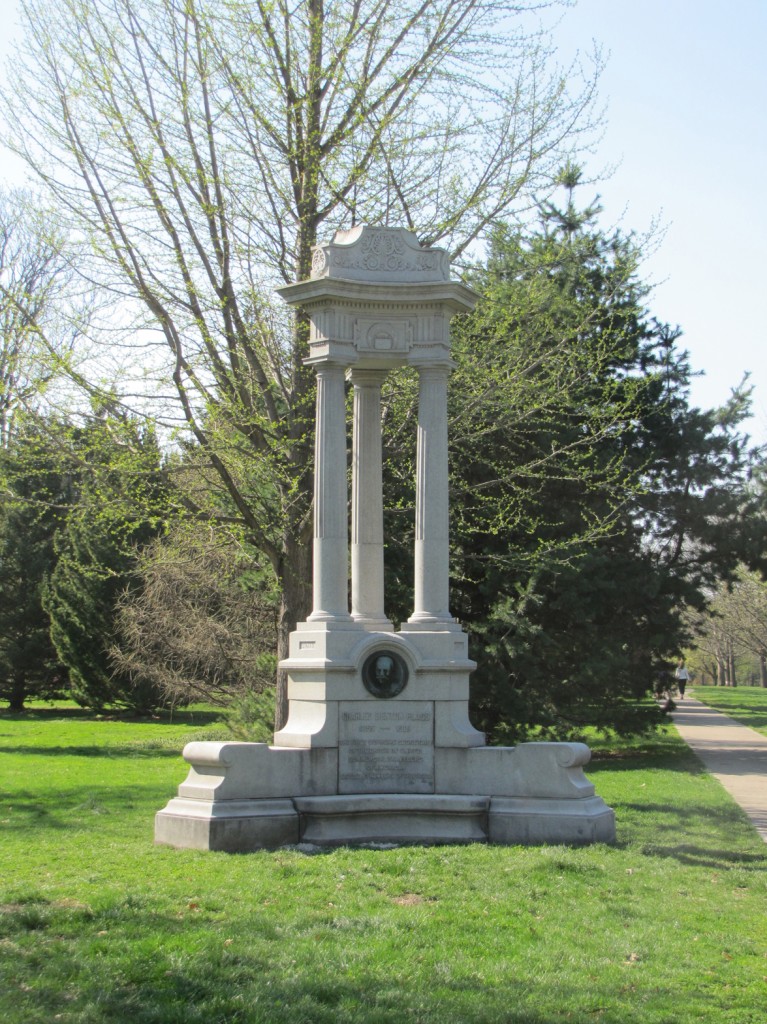 This is the completed monument in its original location, chip free. Mission accomplished.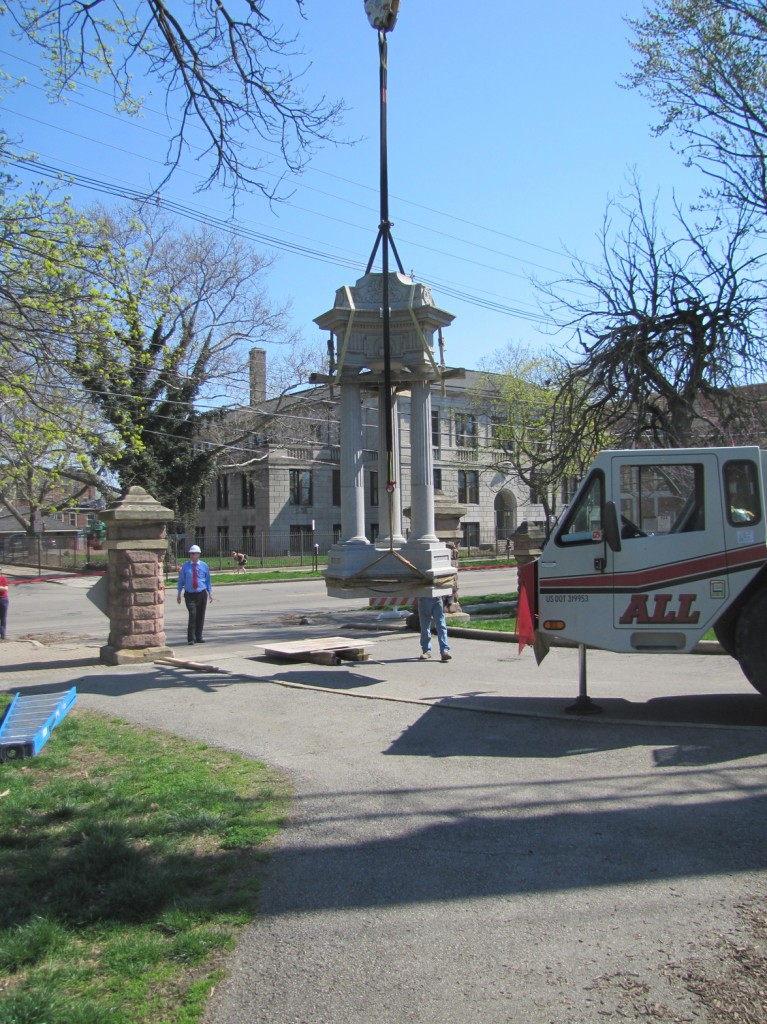 We used a ninety-ton crane to move it the 65 feet from the street to the original footer. Here you see it is in the air and being moved, delicately, into place.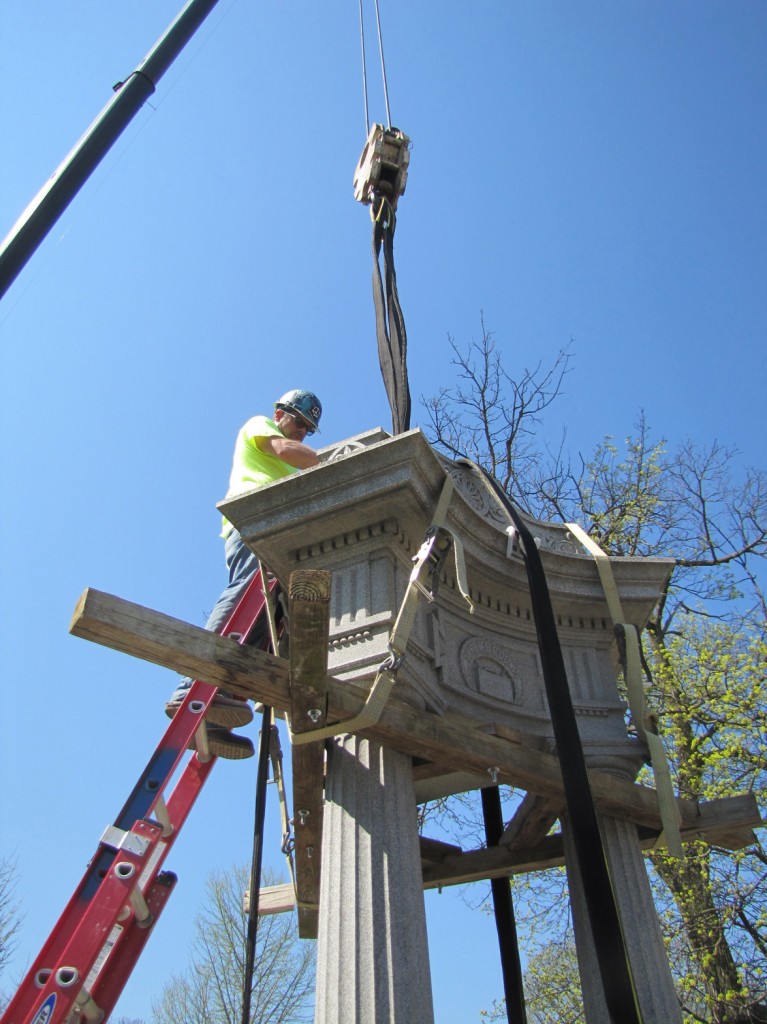 It is placed. A member of the  crane crew is disassembling the belts. A huge sigh of relief is released.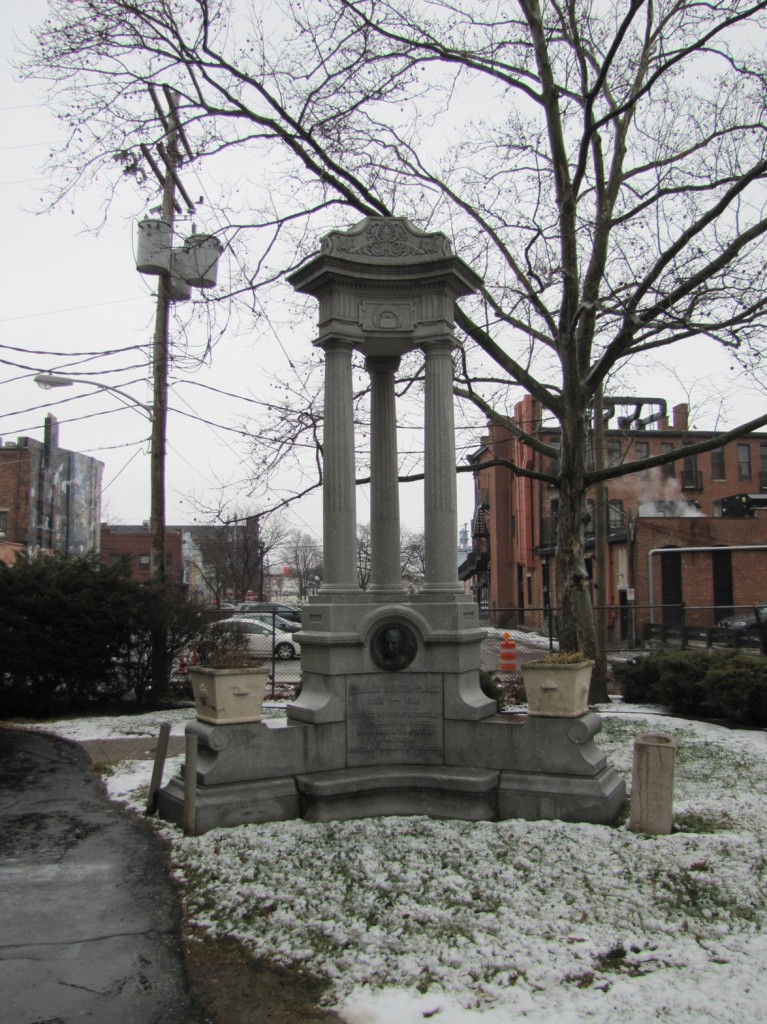 This is where it had been stored- in a parking lot .