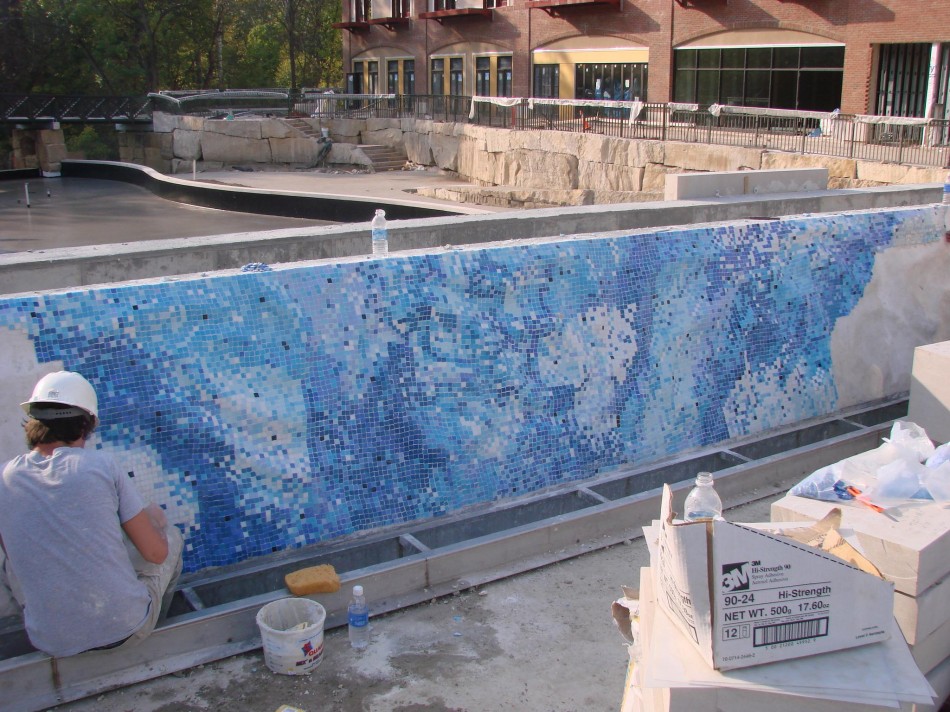 James is doing the lowdown in this shot. This was a LOT of bending over, meticulously. Very fun and mesmerizing to do. The textured substrate made it a challenge.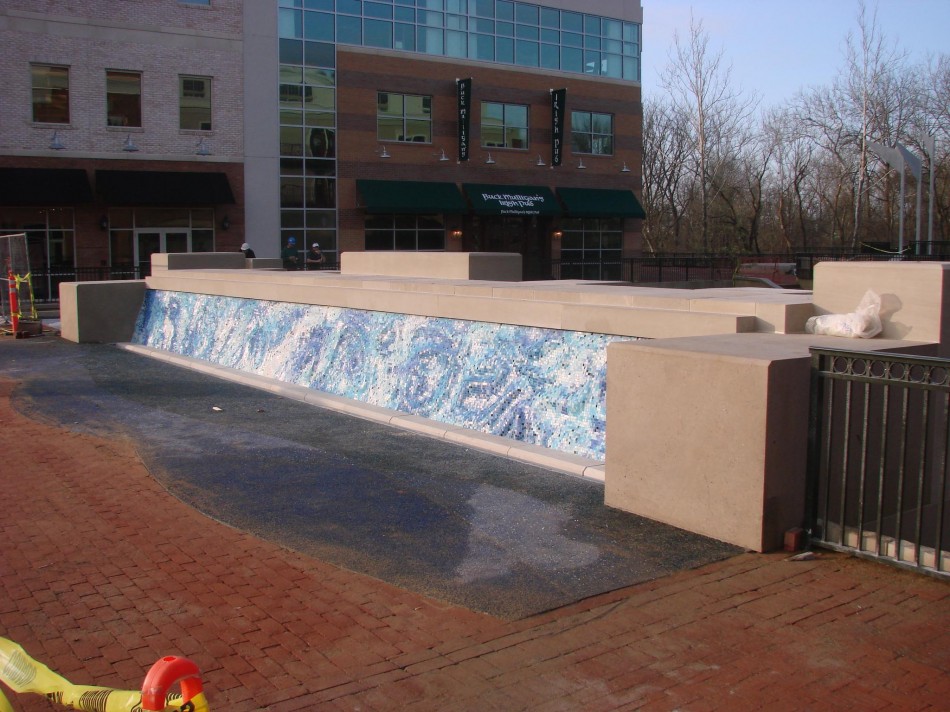 The finished mosaic, before the opening. Just over 45,000 tiles went into this- each one hand placed, and where necessary, hand cut to fit.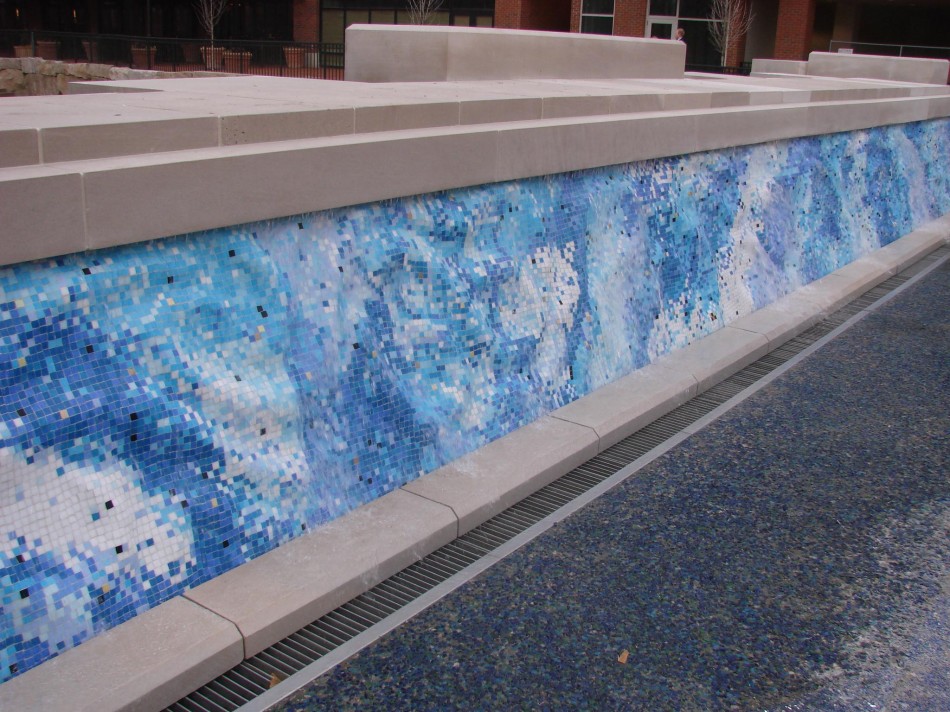 Creekside Mosaic Fountain
Glass, Indiana limestone, Concrete
40′ x 4′ x 10'I envisioned the underlying substrate to read almost as letters of a strange language under the mosaic fountain. I wanted something that would reflect light in the winter and still be interesting without water.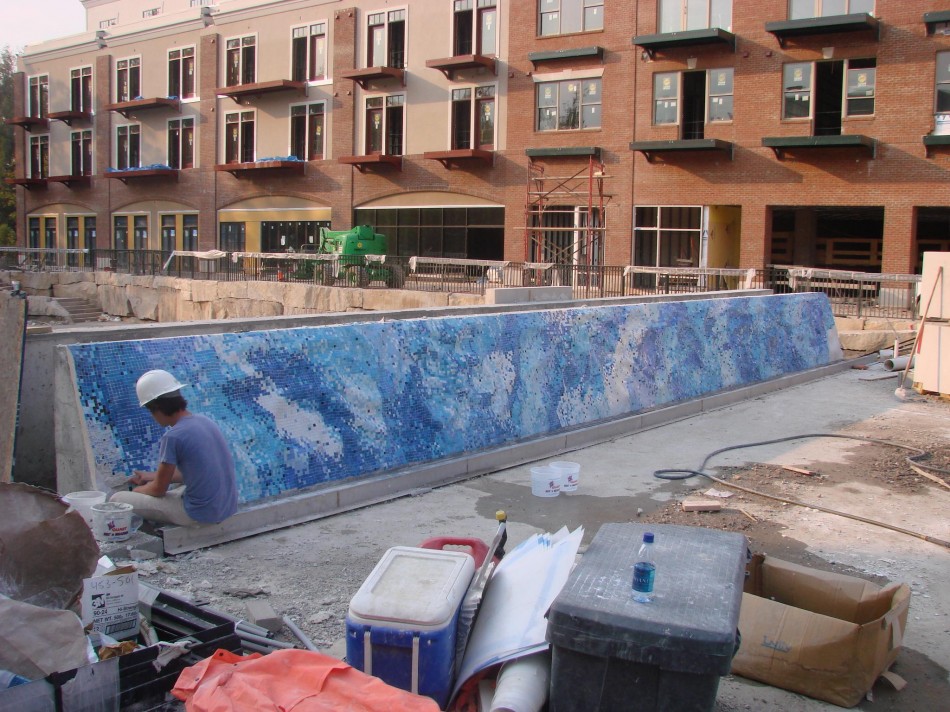 In order to keep tight joints, we started in the middle and worked our way out. Getting ahead of the growth only makes closing the resultant gaps nearly impossible to do well.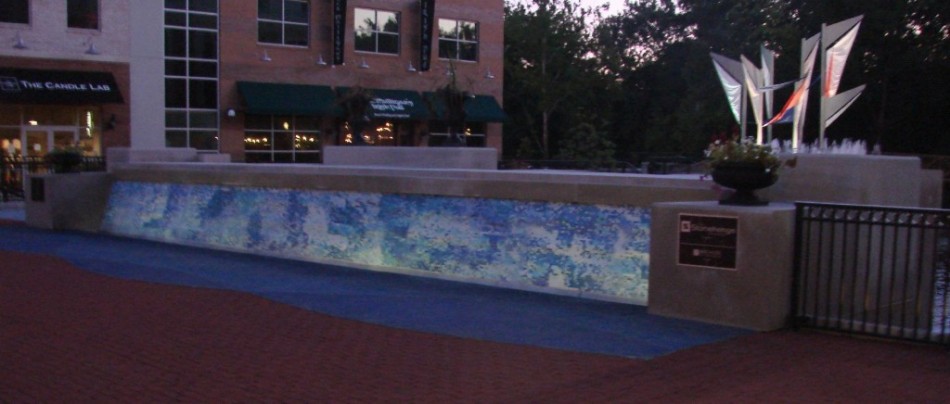 At night, lit, the mosaic is a beautiful and soft guide into the park.